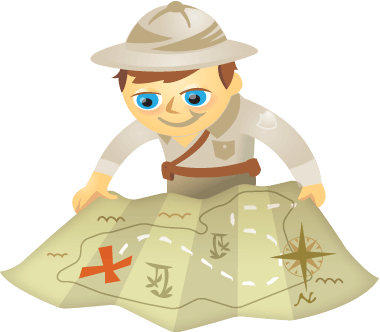 Are you using Instagram to promote your business?
Want to increase your exposure?
Making a few simple tweaks to your Instagram marketing can generate more engagement and increase the visibility of your content.
In this article you'll discover how to get more exposure for your brand on Instagram.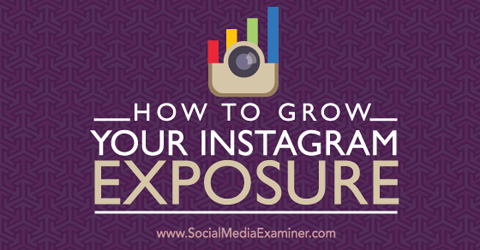 Listen to this article:
Where to subscribe: Apple Podcast | Google Podcasts | Spotify | RSS
#1: Embrace the Hashtag
Descriptive hashtags on Instagram will help expose your content to more people. This will lead to more engagement and ultimately grow your followers.
For anyone who doesn't already know, hashtags are short, descriptive keywords, preceded by the hash sign (#), which enable users to find content they're looking for with a simple click. Relevant hashtags in posts help create a dialogue between your business and other users.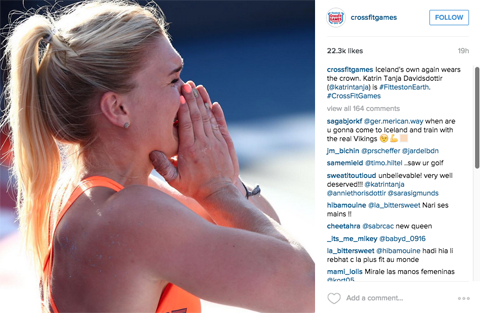 There are a number of things you can do with hashtags to get the ball rolling on Instagram.
First of all, add hashtags relevant to your industry or niche to every post your business makes on Instagram. Remember, you can use as many hashtags as you want, which will help you attract a wider audience. Note: Research has found even small accounts that use 11 or more hashtags receive an average of 77.6 interactions.
So if you're an online retailer specializing in women's clothes, include the hashtag #womensfashion, among others, in your photo description. This will help users find inspiration, as well as help you land more followers, improve brand awareness and increase sales.
Social Media Marketing Society (Ongoing Online Training)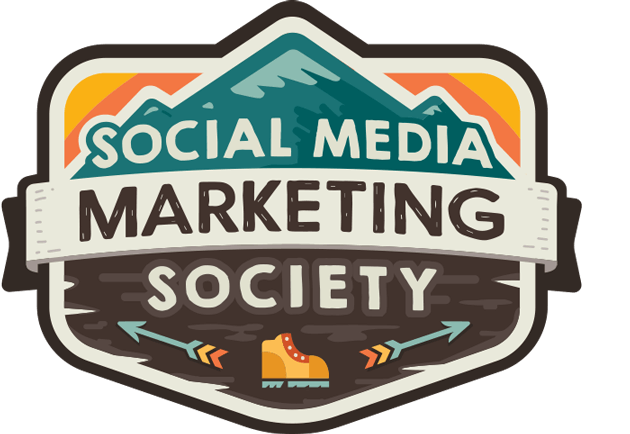 Want to gain marketing confidence and accelerate your career? Try the Society to discover new marketing ideas, improve your results, get support, and become indispensable. Join us for ongoing training, insight from pros, and a community of supportive marketers who understand you.
START YOUR TRIAL MEMBERSHIP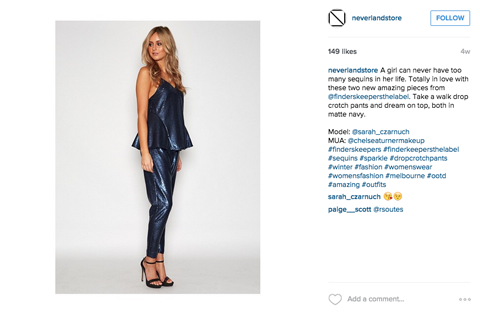 Plus, spend some time commenting on relevant photos from other Instagram users with a hashtag you're targeting. Your brand will be exposed to users who are already interested in that specific hashtag, which will also help increase followers and engagement. There are a few more things you can do to get the most out of hashtags.
First, be as specific as possible when choosing your hashtags. This will help your brand connect with other like-minded users on Instagram. You'll have a much better chance of converting them, since they're highly targeted prospects.
Also, be relevant. Make sure you use applicable hashtags on your posts, so people who are interested in what you do are able to find you.
Finally, keep your eyes open. Pay attention to which hashtags other users are including on their photos. You may find a new, popular hashtag that will help you reach more people.
#2: Engage With Your Community
To make the most of your efforts on Instagram, it's vital to spend time engaging with your community and other users on the platform.
See what photos and hashtags attract the most comments and likes, and jump on the bandwagon. You can also re-post exceptional images from your followers.
Put Google Analytics to Work for Your Business (Online Training)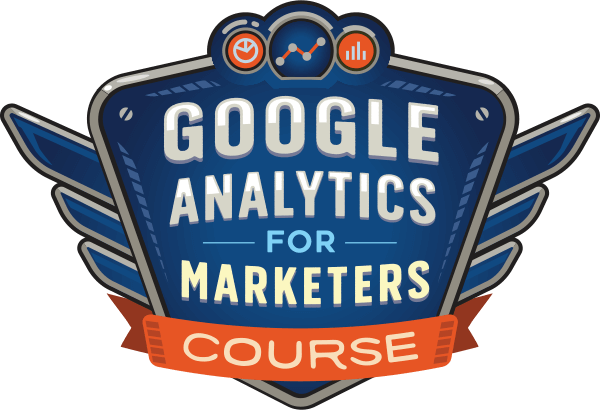 Ever thought, "there's got to be a better way" when it comes to tracking your marketing activities? Are you forced to make decisions based on limited data? With the right training, you can use Google Analytics to measure all of your marketing efforts with certainty.
You'll stop the leaks in your ad spending, justify your marketing spend, gain the confidence you need to make better marketing decisions, and know what's working at every step of the customer journey. Let the world's leading analytics pro show you the way. Check out our new Google Analytics for Marketers course from your friends at Social Media Examiner.
CLICK TO LEARN MORE: ANALYTICS TRAINING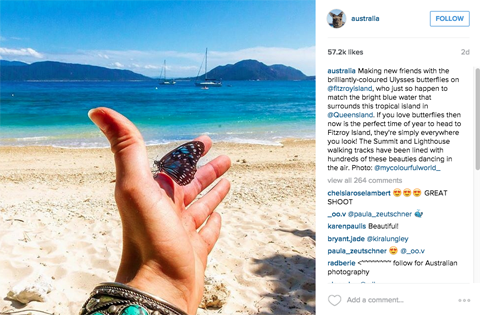 Also, determine where people from your target demographic hang out. Find out which accounts they follow and then engage with them. Comment on their photos and like their posts. Remember to add value with your comments and don't be spammy.
If you've done your research and interact with the right people, these users are likely to engage with your brand and follow your account. Your brand will also start to show up on their followers' radar.
#3: Launch a Contest
The prospect of getting something for nothing has always been alluring in the world of marketing. Use the reach and popularity of your Instagram account to host competitions and attract more followers. An Instagram contest is a great way to drum up excitement and get people talking about your brand.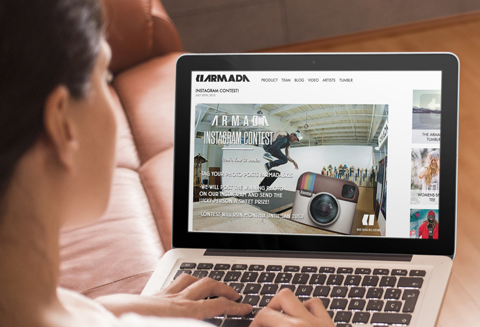 Whether you go with a tag, hashtag, like to win, share or other type of promotion, your Instagram contest will certainly be a hit.
#4: Build Awareness of Your Instagram Handle
Even though this is fairly obvious and straightforward, it's still worth mentioning. The first step in Instagram marketing is to promote your handle to your customers. Then they'll know you have a presence on Instagram and where to find you.
There are various ways to spread the word that your business is on Instagram. If you have a storefront, print out an Instagram badge along with your username. Laminate it or put it in a frame and display it in your store. This is something you can share virtually on your social platforms as well.
You can write a blog post on your Instagram presence, and share it on your different social platforms. Be sure to link to your Instagram account from your website as well.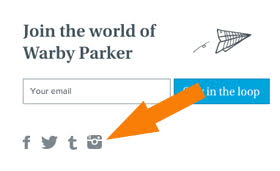 #5: Cross-Promote Visual Posts on Other Social Media Channels
Part of the reason Instagram is so popular is that people love visual content.
Don't limit your visual posts to Instagram. Share them on all of your social channels, such as Facebook and Twitter. That way you can leverage the fan bases of all of your social accounts.
Cross-promoting is yet another way to raise awareness of your Instagram account.
Final Thoughts
Instagram now has more monthly users than Twitter, which makes it one of the most popular social media networks out there.
A visual platform like Instagram is the perfect social media channel to convey your brand's personality to your audience. Use these tips to effectively market your brand. You'll increase your audience, as well as your visibility, and in turn grow your business.
What do you think? Do you use Instagram to market your business? How have you increased your following? What types of posts get the most engagement for you? What tactics work for you? Please share your experience and recommendations in the comments.
Instagram contest image created with Placeit.