Instagram Growth: How to Build a Community on Instagram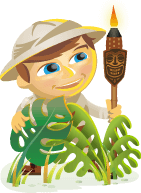 Do you use Instagram in your social media marketing?
Are you interested in growing your community on Instagram?
To learn how to improve your Instagram marketing, I interview Sue B. Zimmerman.
More About This Show
The Social Media Marketing podcast is an on-demand talk radio show from Social Media Examiner. It's designed to help busy marketers and business owners discover what works with social media marketing.
In this episode I interview Sue B. Zimmerman, known as the Instagram Gal. She co-authored the ebook, Instagram Basics for Your Business and taught Instagram Marketing for Small Businesses on CreativeLive. Sue helps businesses leverage the power of Instagram.
Sue explores what you need to know to improve your marketing and grow a community on Instagram.
You'll discover what marketers should know about Instagram, including the best photos to capture and the importance of comments, hashtags and direct messages.
Share your feedback, read the show notes and get the links mentioned in this episode below!
Listen Now
Listen now: Play in new window | Download
Subscribe: Apple Podcasts | Android | Google Podcasts | Stitcher | TuneIn | RSS
You can also subscribe via
iTunes
,
RSS
, or
Stitcher
.
Here are some of the things you'll discover in this show:
Improve Your Instagram Marketing
What marketers should know about Instagram
Video is very much underused on Instagram and yet there are some very cool things marketers can do with it. A few months ago, Instagram bought Hyperlapse, an app that allows you to create time-lapse videos and share them on Instagram.
Hyperlapse is simple and fun to use. It speeds up the frames 3, 6 or 12 times and gives the feeling of moving really quickly through physical space, which is interesting and different to see in your Instagram feed.
The advantage of Hyperlapse is it can absolutely get someone to stop in their Instagram tracks while they scroll through their feed. It also makes it possible for you to compress a longer video into the allotted 15 seconds for video on Instagram.
Listen to the show to discover a new trick with hashtags you can use to get your posts to the top of Instagram's hashtag curation.
Promote conferences and events with Instagram
Instagram is the best way to connect with and grow your community at events and conferences. Just like you would with a Twitter hashtag, you can follow an Instagram hashtag before, during and after an event and find people who share a common passion or interest with you.
When you promote events on Instagram, the visual content can be accessed at any time. It's available forever and can easily be found with the hashtag.
Even if you miss a chance to meet someone in person at an event, you can still reach out to him or her on Instagram afterwards. If you're authentic when you reach out, they will likely respond and follow you back. This is one of the best ways to grow a community on Instagram.
Listen to the show to learn the best photos to capture with Instagram at events and conferences.
Create a community on Instagram
Sue suggests you always have a call to action in your posts. You can ask a question or offer valuable content that starts a conversation. The goal is to drive engagement on Instagram through meaningful comments and conversations, not just with a double-tap heart.
Community is built by each post you curate because it's a chance to connect with other people through their comments and questions. Sue advises to never leave questions unanswered and always thank and acknowledge people who leave comments.
The more engagement you drive on Instagram through your comments and posts, the more others will do the same for you or want to be part of the conversation too. The key is being as diligent on Instagram as you are on Facebook and Twitter.
Listen to the show to learn where to focus your time and attention when you manage your business's Instagram account.
How marketers can use Instagram hashtags
Before you come up with hashtags for your brand or business, it's important to understand what keywords define you and your business. Think of niche-specific hashtags for you and your business or event.
You'll hear Sue discuss how to claim and track your unique hashtags with Tagboard.
Unique hashtags, especially on Instagram, provide a way to direct users to your content. Sue considers Instagram to be digital testimonials for her work. Unique hashtags for every type of content she shares, generates or promotes gives her a place to direct potential clients and students to what is most relevant to them.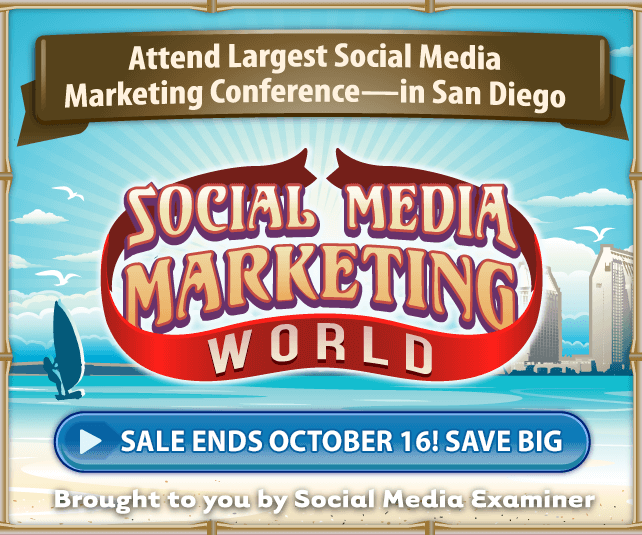 Listen to the show to hear Sue's hashtag strategy for the each type of content she shares, generates or promotes on Instagram.
How marketers can use Instagram Direct
According to Sue, very few people use Instagram's Direct message feature. Since it's a special way to reach a person of influence or big brand, people are more likely to open it, their eyes are on it longer and you have their attention.
Check out Instagram direct message.
You'll hear Sue share how she strategically uses Instagram's direct messages to grow her brand.
Listen to the show to discover the six ways Sue strategically uses Instagram's Direct message feature for business.
Discovery of the Week
Have you ever shared content from your blog or website on Facebook, but found it doesn't pull the correct information? Are the graphics or text shared either incorrect or outdated?
Have you heard about Facebook's Lint tool? This developer tool allows you to scrape and see how your website or blog will appear when someone shares your content on Facebook.
When you enter your URL and hit the Debug button, all of Facebook's cached images and information from your site will display. If there are any changes to your site, you can clear and refresh all fetched information and ensure anything shared from your site will be gorgeous and accurate.
Listen to the show to learn more and let us know how Facebook Lint tool works for you.
Other Show Mentions
Find Social Media Examiner on Pinterest
Social Media Examiner can now be found on Pinterest! We've curated some of the best social media visuals you will ever find.
Check out Social Media Examiner on Pinterest.
Subscribe to Social Media Examiner's Daily Emails
We now have over 300,000 people who receive our daily emails directly to their inbox. Our emails offer the great original content we publish every day on Social Media Examiner, and it's all for free.
Sign up for our email newsletter and get our content delivered directly to your inbox.
Discover Social Media Marketing World 2015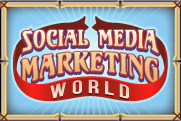 Today's show is sponsored by Social Media Marketing World 2015.
We are super-excited about Social Media Marketing World 2015. It's the world's largest social media marketing conference. By attending, you'll make connections with 100+ of the world's top social media pros (plus 2,500 of your fellow marketers) and you'll discover amazing ideas that'll transform your social media marketing.
Hear testimonials from our 2014 conference speakers.
This is just a sample of industry experts talking about their experience at Social Media Marketing World.
In the show, you'll hear about Sue's experience at Social Media Marketing World. She says it was by far the biggest and the best, most well-run conference she has ever attended in her life. She was blown away by the caliber of speakers and attendees from around the globe, who were constantly learning and being inspired throughout the entire conference.
The conference takes place in sunny San Diego, California on March 25, 26 and 27, 2015. Hundreds of people have already secured their tickets. Click here to check out all of the speakers and the agenda, watch our video and grab your tickets.
Key takeaways mentioned in this episode: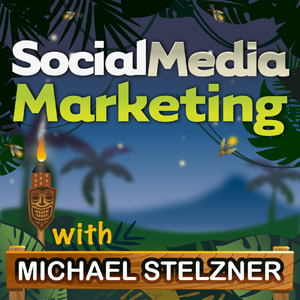 Ways to subscribe to the Social Media Marketing podcast:
What do you think? What are your thoughts on how to build a community on Instagram? Please leave your comments below.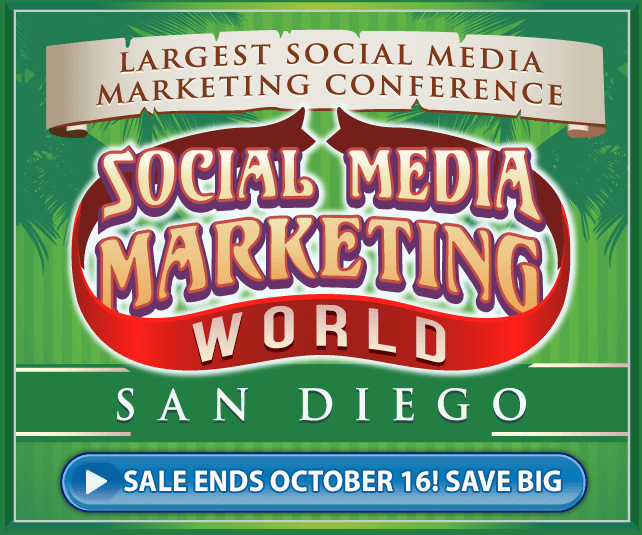 Tags:
hyperlapse
,
instagram
,
instagram community
,
instagram direct message
,
instagram hashtags
,
instagram marketing
,
instagram marketing strategy
,
michael stelzner
,
pinterest
,
podcast
,
social media marketing podcast
,
sue b zimmerman