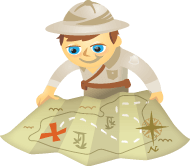 It's obvious that Facebook pages are quickly becoming an essential part of most businesses' marketing strategies. But how can you find ways to differentiate yourself from the competition?
In this article, I'll take a look at how brands are standing apart from the crowd on Facebook. And how you can employ some low-cost techniques to grow your fans.
Oreo knows a thing or two about standing out. Their fun "World's Fan of the Week" campaign encourages fans to post photos for a chance to claim the coveted fan of the week spot. Oreo's Facebook page has almost 8 million fans, so they must be doing something right!

Old Spice was able to grab the attention of Facebook users with their "Old Spice Guy" videos. These videos showed a topless guy responding to fans' silly and often hilarious questions and were quickly a viral sensation. When the 2-day campaign ended, the Old Spice YouTube Channel had almost 8 million views and 616,000 fans on Facebook.
The Old Spice videos were made almost as quickly as fans posted their questions for Old Spice Guy on social sites like Facebook and Twitter.
But what about the small- to mid-sized companies? Many wonder if they will be forever lost in the Facebook abyss.
Here's the great news: You still have a chance! You don't have to be a major brand to gain exposure and build relationships with your clients and customers on Facebook.
The way to stand out from the masses is to create "Facebook Experiences." These are experiences you execute on your Facebook page that are unique to your brand and also of great value to your fans. No matter how big or small, these experiences can be extremely powerful.
For example, on the Social Media Examiner Facebook page, we created "Expert Fridays." Every other Friday, we feature a social media expert who answers our fans' questions, directly on our wall, for one full hour. Anyone can post their questions and the expert will answer as many of them as he/she can in that one designated hour. It has proven to be a huge hit.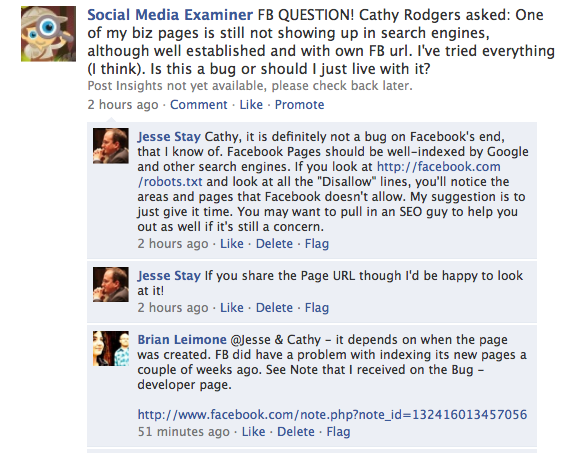 Here's an example of a Q&A post from "Expert Friday" with Jesse Stay. Notice how even the fans helped answer questions!
It's a win-win for everyone involved. At Social Media Examiner, we're able to add immense value for our fans, the expert gains exposure to a new audience and our fans can reach out and get support on the areas that most interest them.
Put Google Analytics to Work for Your Business (Online Training)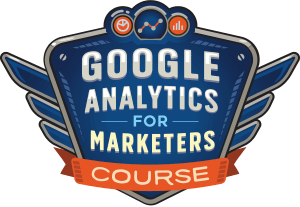 Ever thought, "there's got to be a better way" when it comes to tracking your marketing activities? Are you forced to make decisions based on limited data? With the right training, you can use Google Analytics to measure all of your marketing efforts with certainty.
You'll stop the leaks in your ad spending, justify your marketing spend, gain the confidence you need to make better marketing decisions, and know what's working at every step of the customer journey. Let the world's leading analytics pro show you the way. Check out our new Google Analytics for Marketers course from your friends at Social Media Examiner.
CLICK TO LEARN MORE: ANALYTICS TRAINING
How to Create Your Own Facebook Experience
If you like the concept of an experience and want to create something unique to your brand and your mission, here are 4 steps to get you started in the right direction:
#1: Decide on the overall vibe you want to create with your experience
Do you want to add value? Perhaps you're looking to entertain? Is your outcome to educate? Create excitement among your fans? Determine the kind of experience that will resonate with your fans.
Get Everything You Need to Become A Better Marketer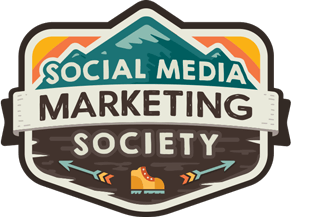 Looking for a one-stop-shop for marketing greatness? Try the Social Media Marketing Society to boost results and become a better marketer through deep-dive training and an always-on community of marketers. The path to better marketing begins in the Society.
START YOUR TRIAL TODAY
#2: Get clear on what your company does best
What's your company known for? What do you do best? What do your clients tell you when they are singing your praises? Use this insight to fuel your ideas for unique experiences.
Here's a tip: When you're brainstorming, think of experiences you can duplicate (meaning do them multiple times).
An experience you can execute consistently is key to building momentum with your Facebook community.
Once you create your list of ideas, choose the experience your audience will embrace the most (and your team will enjoy delivering!).
#3: Map out your execution plan
Much like an editorial guide for your Facebook page, you will want to document the process of your experience.
Before we began "Expert Fridays" at Social Media Examiner, we followed this step. We talked about ways to find the ideal expert, the best day to announce the weekly expert, how we would post the questions and answers and all the other specifics involved. Once we talked this all out, we documented it. At any time, we can refer back to our process for guidance or tweak it as we make the experience better each time. It's a work in progress.
#4: Commit to it
For some, this is the toughest step! Once you decide on your signature experience, it's crucial that you deliver. If you say you're going to do it once a week, do it. If you don't follow through, you could lose trust with your fans and that's something you don't want to mess with!
How to Optimize Your Facebook Experience
Once you create your experience, begin to think about how you might repurpose the content or information that comes from it. If there's audio involved, perhaps you can create a podcast. Or if your experience involves video, think about using that video in an opt-in strategy for anyone who might have missed it that week. This could be a great way to build up your list.
This blog post is one example of how you can repurpose your experience. You can also take the tips and post them in new ways weeks later for those who might have missed any. This not only allows you to continually post great content, but it spotlights the experts in new ways beyond just their one-hour Q&A session. Repurposing the content or elements of your experience creates multiple touchpoints throughout your marketing strategy.
Signature experiences and other "out of the box" ideas are key to keeping your Facebook community engaged and enthusiastic about your brand. The key is to find something that you can duplicate and build on over time.
Now it's your turn! Have you created a signature experience for your Facebook page? Share the details in the box below so others can learn from your efforts!