Does your local business have a Facebook page? Want more people to see your organic Facebook posts?
In this article, you'll discover a strategy to grow an engaged, local Facebook audience for your business. Learn how to plan your post schedule, define a budget to test the performance of each post, and find specific conversion cost benchmarks to identify successful posts you can model with organic content. You'll also get six ideas to help plan and diversify your Facebook post content.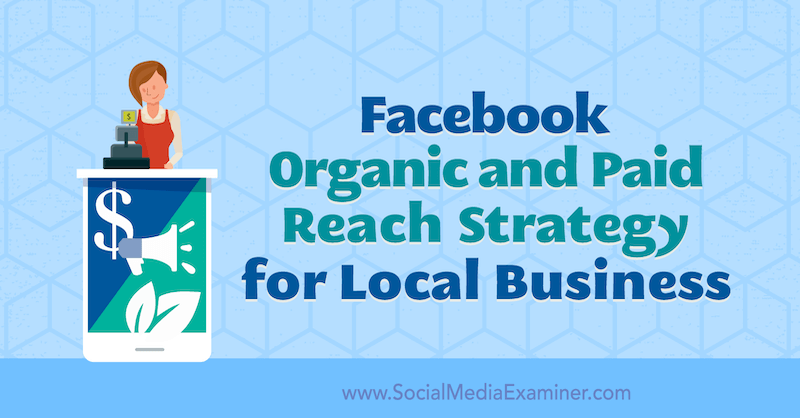 To learn an organic and paid reach strategy to grow an engaged audience on Facebook, read the article below for an easy-to-follow walkthrough or watch this video:
Why Pay to Promote Organic Content on Facebook
If you want to reach the most people and spread the word about your local business, you should be running Facebook ads. Most business owners focus primarily on their organic Facebook page content but your paid and organic content need to be working together to provide the best possible return on investment.
The organic reach for posts on Facebook business pages is extremely low. Typically, you're lucky if about 10% of your audience sees one of your posts. Spending time creating content for Facebook that no one sees isn't going to benefit your business.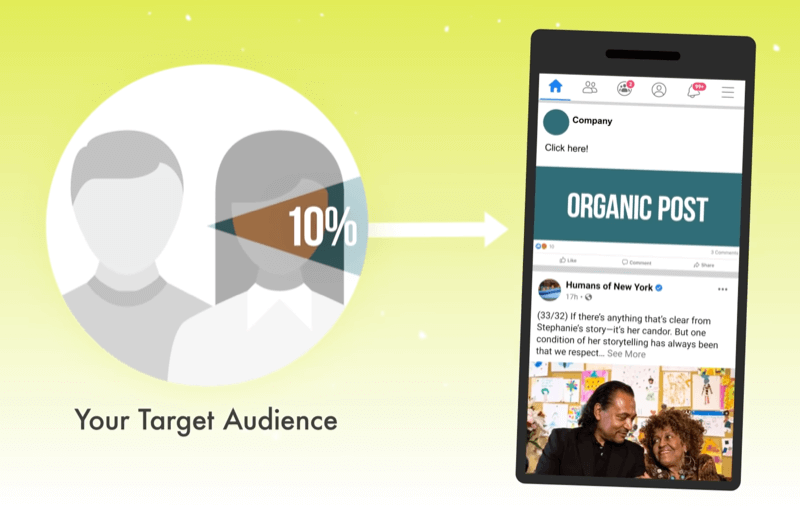 What you need to do is create brand awareness, educate your audience, show your community involvement, and build excitement about what you do through that content. This approach ties directly into level one of your local business ad strategy on Facebook, which is about creating a larger top-of-funnel audience that will be receptive to your offers when they're ultimately presented.
Follow this four-step plan to grow an engaged following for your business with organic and paid reach.
#1: Plan Your Facebook Content and Post Schedule
The first step is to decide how many posts per month you intend to publish. Some businesses feel like they need to post every day but you don't need to. If you start to invest some money to promote these posts, a larger audience of people will see them more consistently. It's more about quality than quantity.
Now let's talk about some different types of posts you can use with this strategy that won't take you a lot of time to produce.
The first one is a before-and-after post. If that's something applicable to your business, I highly recommend it. Another idea is a this-or-that post. If you own a remodeling business, you could say, "Which do you prefer: this kitchen or that bathroom?" The content ties in with what you do and gives people a reason to engage.
Other easy content ideas are sharing a quick tip that could help your audience, highlighting a customer's story or one of your products or services, or reviewing something you've tried that's related to your industry. And the list really goes on and on.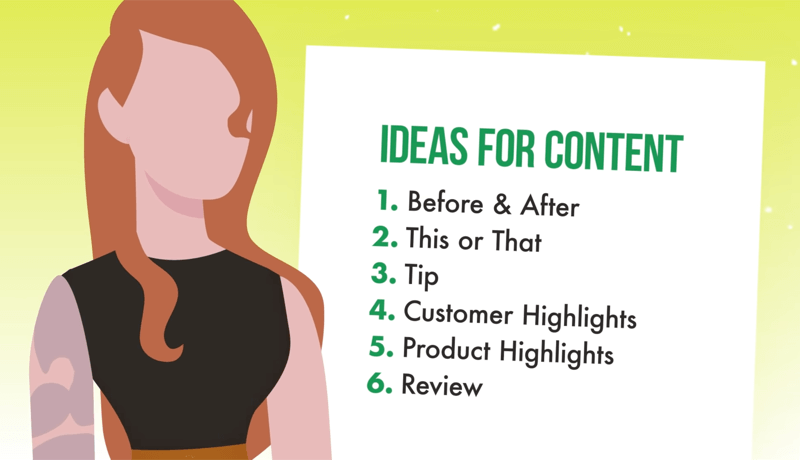 Your Guide to the Future of Business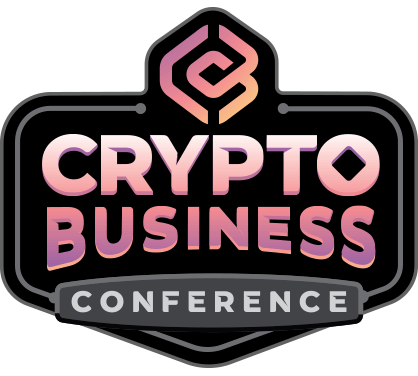 The Web3 renaissance opens up new opportunities for entrepreneurs, creators, and marketers who are ready to embrace the changes. But, who can you trust?

Introducing the Crypto Business Conference; a premium event for anyone who wants to learn how to put Web3 to work for their business.

Join us in sunny San Diego, California, for the first-ever crypto conference for business pioneers…not finance and tech nerds. You'll get actionable, business-building ideas from proven innovators—without all the techie jargon.
CLAIM YOUR SEAT
Focus heavily on answering the questions you know your customers have. You could also leverage topics that have worked in the past. Price is something most people don't talk about but it's also important.
Launch Social Projects Faster and Easier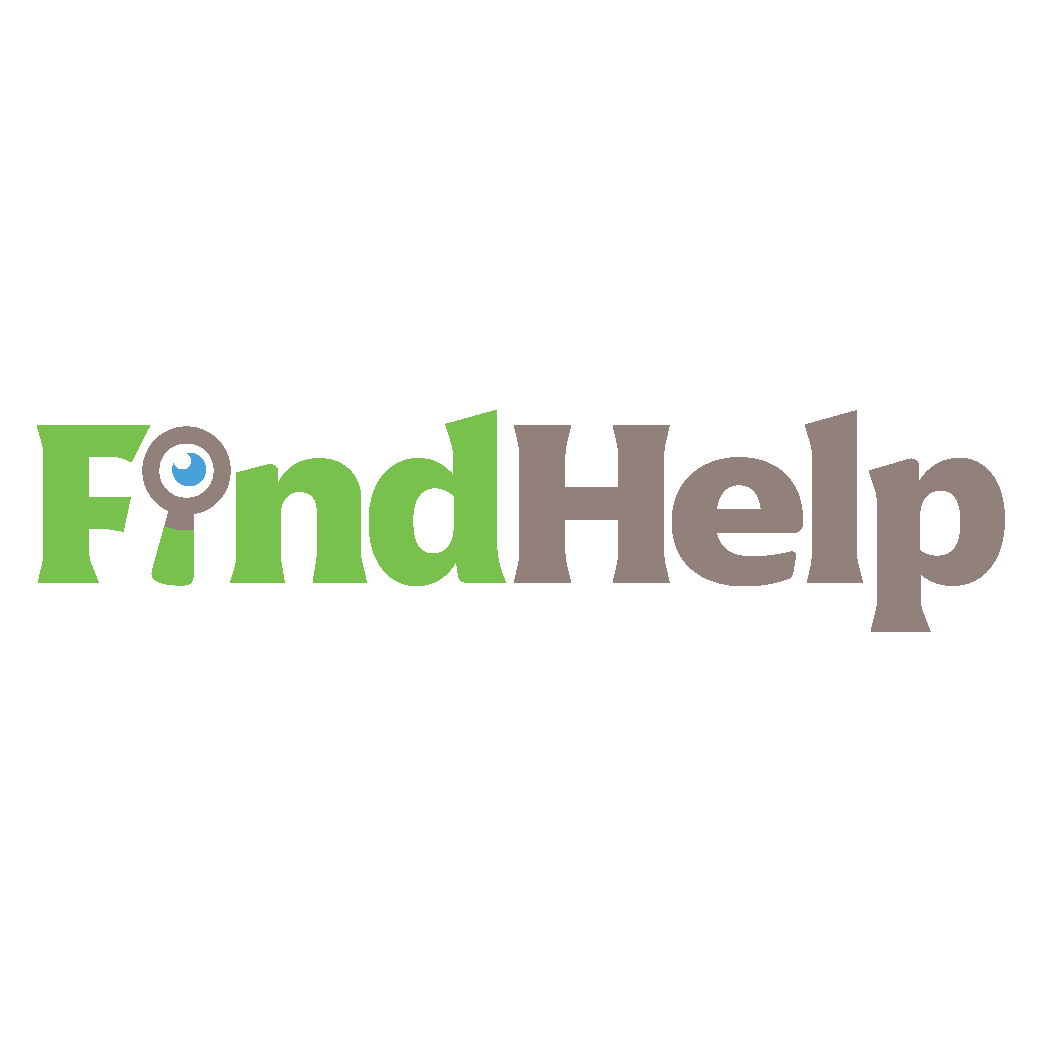 Looking for a content creator, campaign manager, or strategist for your social channels or a special project?

Find the right expert for even the most complicated project or campaign in just a few clicks with our new FindHelp marketplace. You'll have more time to focus on other areas of your business without sacrificing your social presence. Browse highly qualified Facebook and Instagram experts today.
FIND HELP TODAY
#2: Set a Per Post Testing Budget
Next, identify how much money you can afford to spend to promote each of your Facebook posts.
As an example, let's say you plan to publish 12 posts per month on Facebook. That's a good amount of content to test. Your budget for each post could be anywhere from $10 to $20. If it's less than $10, your ad is unlikely to run for more than a day or two, and more than $20 simply isn't necessary. Just come up with a consistent number to invest initially for every Facebook post and your time and effort will go a lot further.
#3: Test Facebook Avatar and Post Variables
Once you've decided on your number of posts and budget, think about what you'll be testing. Every business has a variety of avatars, products, and services. You also have a lot of people in your audience with different opinions and things they like. If you're not testing, you'll miss out on valuable insights that ultimately could cost your business millions.
You want to create content for different avatars, image types, and styles of copy, and start pushing those out to your Facebook audience. Then see what people respond to the most.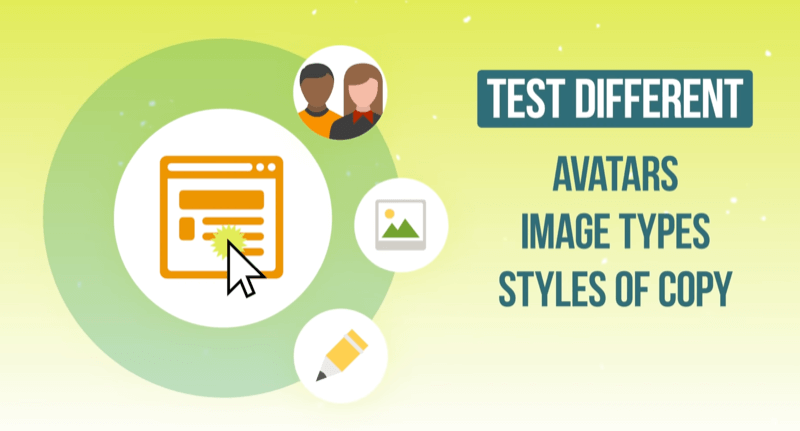 If you never test, you're never going to know. Some of the greatest insights I've gained have been from reposting something from Instagram accidentally and then discovering it gets an amazing response.
Perhaps you'll find that some particular phrasing was engaging, a specific image or style of image worked well, or people were really interested in a certain product or service. Make note of these insights and continue to do more of what's working in your posts and ads.
#4: Use Lowest Cost Per Objective to Identify Successful Facebook Posts to Model
So how do you identify success from these posts? Give them a benchmark.
For anything with an engagement objective—which is everything outside of a blog or video—I suggest $0.08 or less cost per objective. Take the lowest cost per engagement and keep working it down. For video, I'd say a $0.05 cost per ThruPlay, and for a blog, aim for $0.50 or less.
Once you've put out content with the same dollar amount, you can easily evaluate which posts perform best.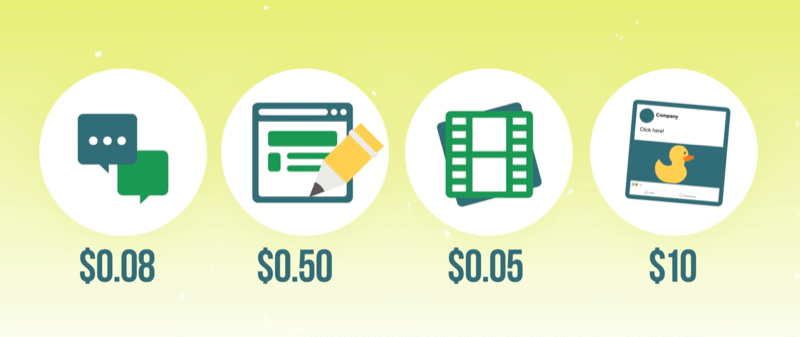 For your top performers, you have a couple of different options. You can take that post ID and turn it into an ad in Ads Manager and run it consistently as part of your level-one campaigns. I've been able to get 10,000 likes, 650 shares, and hundreds of comments on local business posts. When you see a local business with that type of engagement on a post, people will take notice because it's out of the ordinary. It's going to draw attention and help you in a lot of ways.
Conclusion
If you're a local business, you need to focus not only on generating leads and sales but also on building relationships with the people you'll be serving for a long time. You want to integrate your business into their lives so they not only know about you but also are willing to refer you and hopefully stick with you for life. So how can you use your organic Facebook content to achieve that? By getting your organic and paid content working together.
What do you think? Will you try this strategy to grow an engaged local Facebook audience for your business? Share your thoughts in the comments below.
More articles on Facebook marketing:
Curious about NFTs, DAOs, and Web3?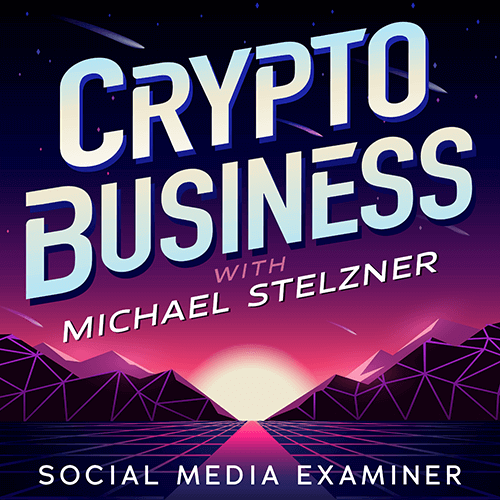 Follow the Crypto Business podcast to find out how NFTs, social tokens, DAOs (and so much more) will affect your business in the near future.

Every Friday, host Michael Stelzner interviews leading industry experts about what works right now in Web3 and what to expect in the future, so you can prepare your business for the shift, even if you're a total newbie.
FOLLOW THE SHOW