Looking for new ways to connect with your audience? Wondering if going live on Facebook might be the solution?
In this article, discover a Facebook Live video strategy that might help you create a more loyal following that will evangelize your business and purchase from you.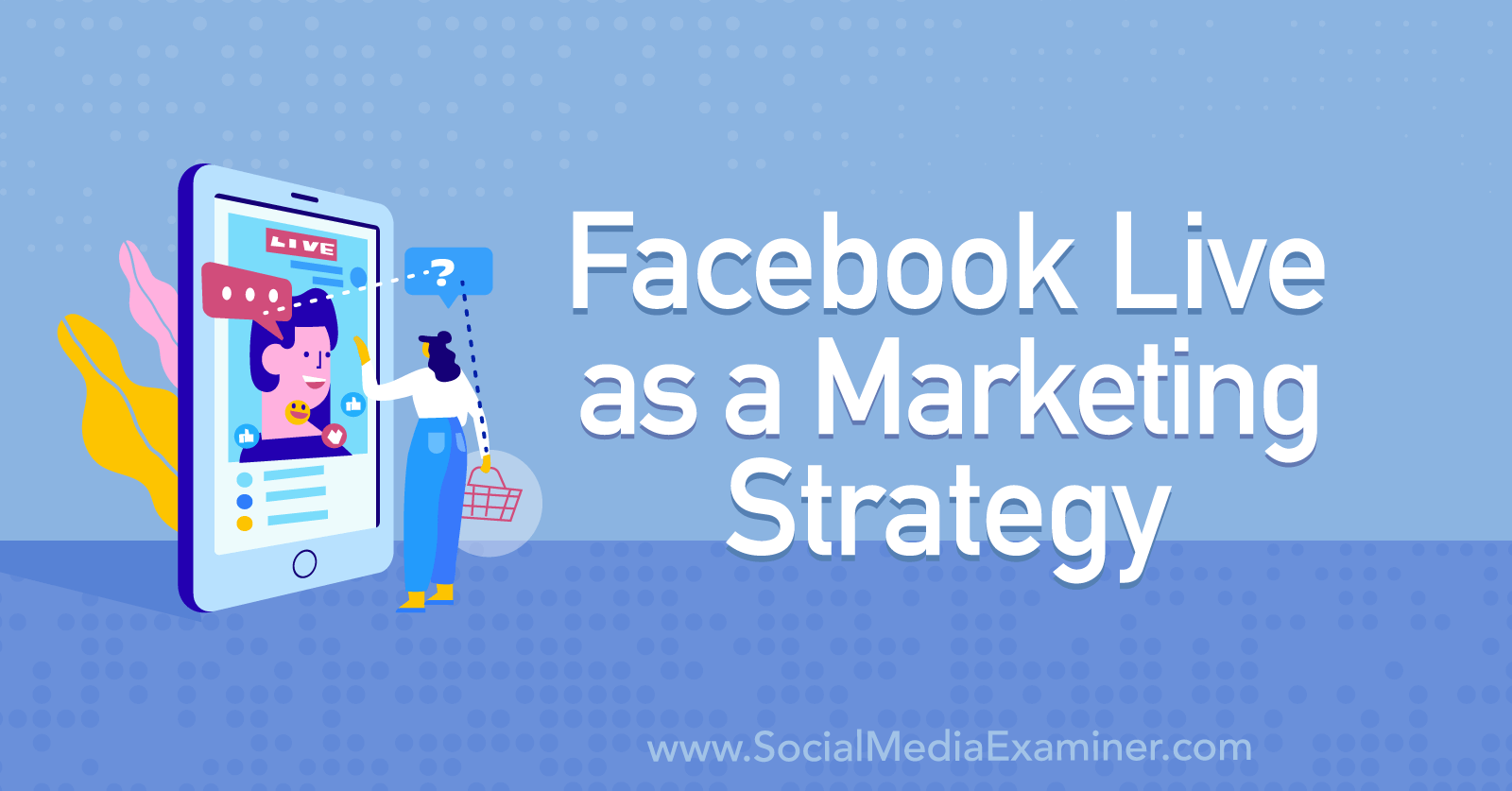 Why Businesses Should Consider Facebook Live
Let's start from the beginning. Why should marketers and business owners even consider a live video strategy using Facebook Live? Especially when there are so many other social media platforms out there offering live video.
For one thing, Facebook is the largest social media platform in the world, bar none.
Even people who don't like Facebook continue to use it because that's where their friends, family members, and other connections are hanging out. That's where their networks are. And if your audience includes people older than 35, there's a high likelihood that's where they're spending a good portion of their time online—and it's a part of their daily routine.
And while you might be thinking that Facebook is over the hill (so to speak), and therefore irrelevant, the truth is that Facebook Live has never been more relevant than it is now.
If you look at what's been happening in the marketing space as privacy laws get more stringent and devices get stingier with data they share between platforms, Facebook Live has become the vehicle through which you can grab first-party data. This data allows you to build and target your audience within Facebook Ads Manager and keep your ad spend at a minimum.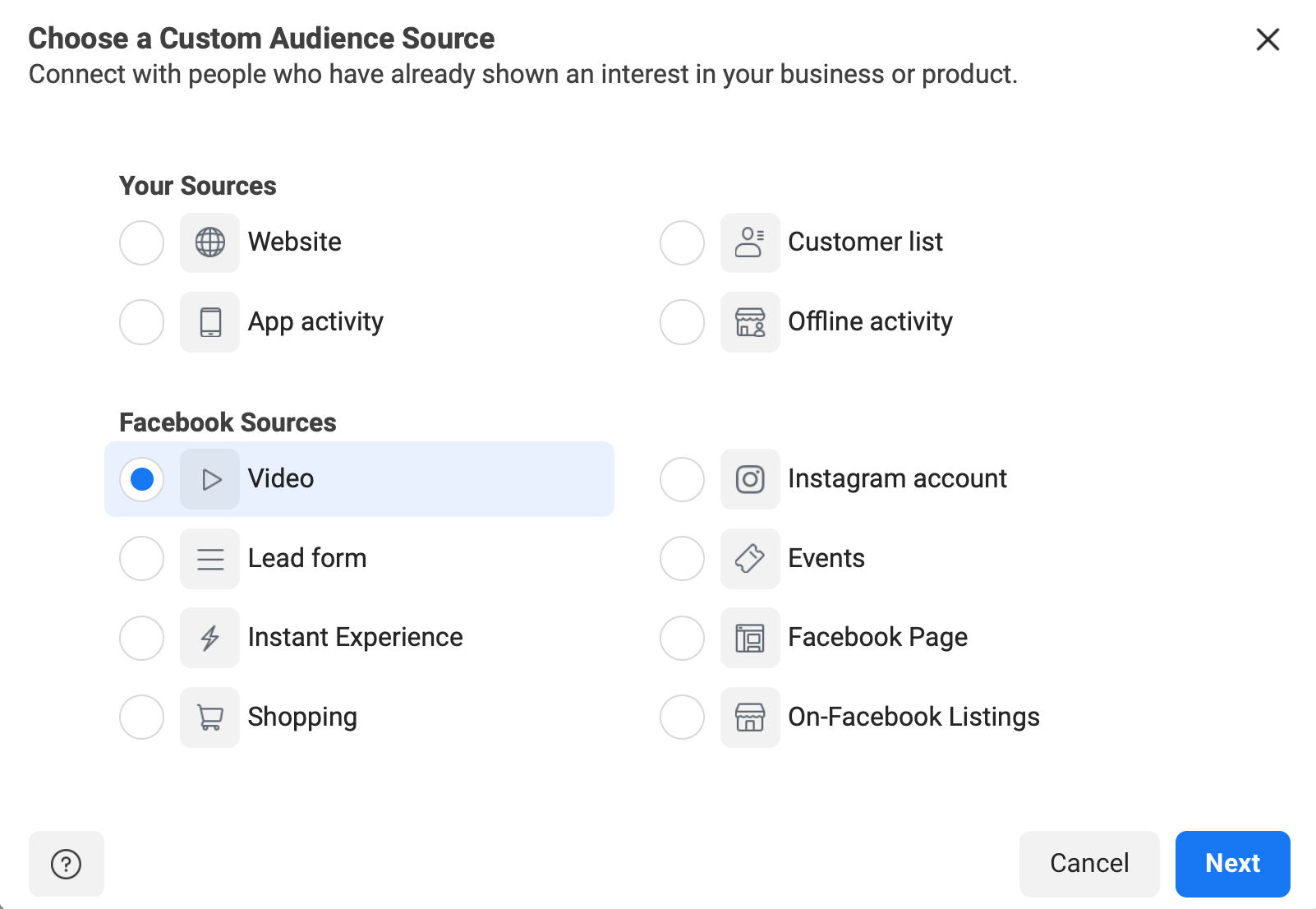 Additionally, live video is the fastest way to grow an engaged and qualified audience that converts. This audience will actually help you build your business.
One objection to live video is that it's sometimes difficult to predict when your audience will be available online so you can get the maximum number of viewers on your livestream. But this is actually one of the magical factors of Facebook Live: The livestream turns into a video almost instantly with no extra action or effort on your part.
Once you end the livestream, the video is available for replay indefinitely. And many times, the replay is what racks up the views even more than the live audience.
If you're one of those marketers who's been hoping that video would just kind of go away, we hate to break it to you, but that's not going to happen. Video has been a staple of marketing for ages and continues to embed itself in our daily lives. And Facebook knows us; that's why it's so video-centric. People will cling to video of any type—short videos, long-form videos, vertical videos, horizontal videos—it doesn't matter.
As long as video of any type continues to play such an important role in our daily lives as consumers, it will be an important part of every business owner's marketing strategy. And the lowest barrier of entry to the video space is live video. Going live doesn't require any special equipment, expensive microphones or cameras, a professional-looking studio, or makeup and styled hair. It's accessible to just about anyone with a Facebook account and a mobile phone.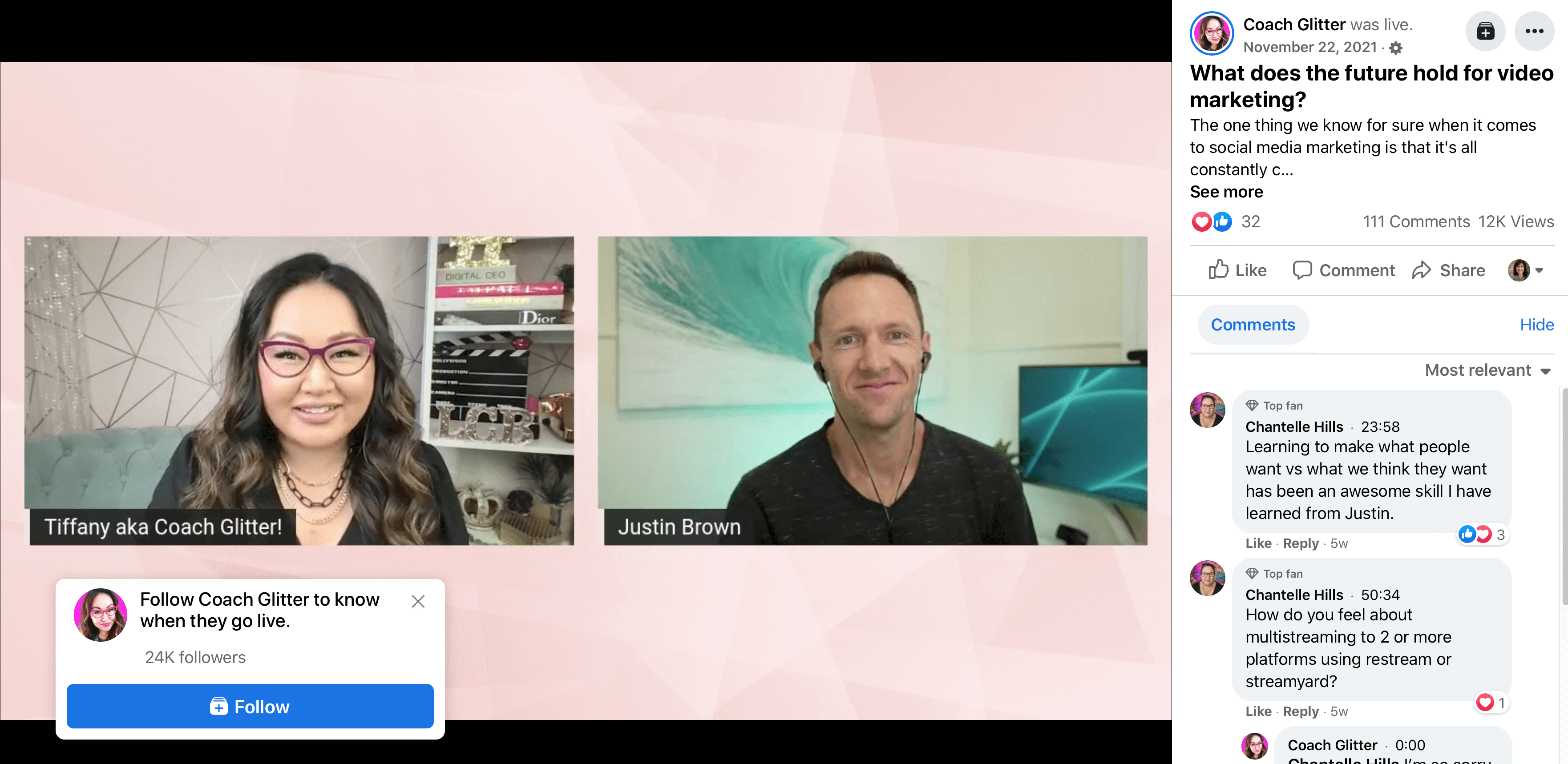 There are, of course, several factors you'll need to consider when it comes to developing a live video strategy for your business. We're going to focus on the importance of brand positioning and messaging, and what you can do after the live video has ended to increase the likelihood that your content will boost a paid ad campaign and lower ad spend.
#1: Position Your Brand in a Facebook Live Video
We all know what a brand is by now, how we position ourselves as an expert in our field, how we describe what we do, who we help, and how we help them, even when we aren't in the room. The key to a successful live video is being able to break your brand down succinctly into a positioning statement.
It's especially important if you're a small, as yet unknown marketer to be able to position yourself above and beyond all the noise and really stand out and be known for something. And of course, brand positioning isn't just about your expertise, it's also about how you connect with your audience even if you work in an industry crowded with other experts.
It's important to note that brand positioning isn't a trick you should pull out of the hat just before you're about to sell something. Your live video strategy should include weekly lives on your Facebook page to build your brand positioning and the know, like, and trust factor with your audience.
Even when you're not selling something, when done this way, live video helps put your personality into your personal brand. This also helps create a cohesive connection with your audience in between launches, which leads to consistently successful launches.
Incorporate Visual Branding Into Your Live Videos
There are always a lot of questions surrounding the visual aspects of your live video. Should you wear makeup and have your hair done? Show logos and colors and fonts and visual branding all over your video? Set up a professional studio for livestreaming?
While all of those things are fine, the most important aspect to remember about your visual branding and live video is that you need to remain authentic. If you're the type of person who never wears makeup, then it may feel inauthentic to go live with a face full of makeup.
You also don't need to have fancy graphics or hire an expensive graphic designer to help you pull together your visual branding for your live videos, although it certainly doesn't hurt. You can use a free graphics tool to create graphics that will look just as authentic and interesting in your live video without hiring an expensive designer.
Once again, the key here is to ensure that the visual components you choose to include within your Facebook Live video help convey your authentic brand.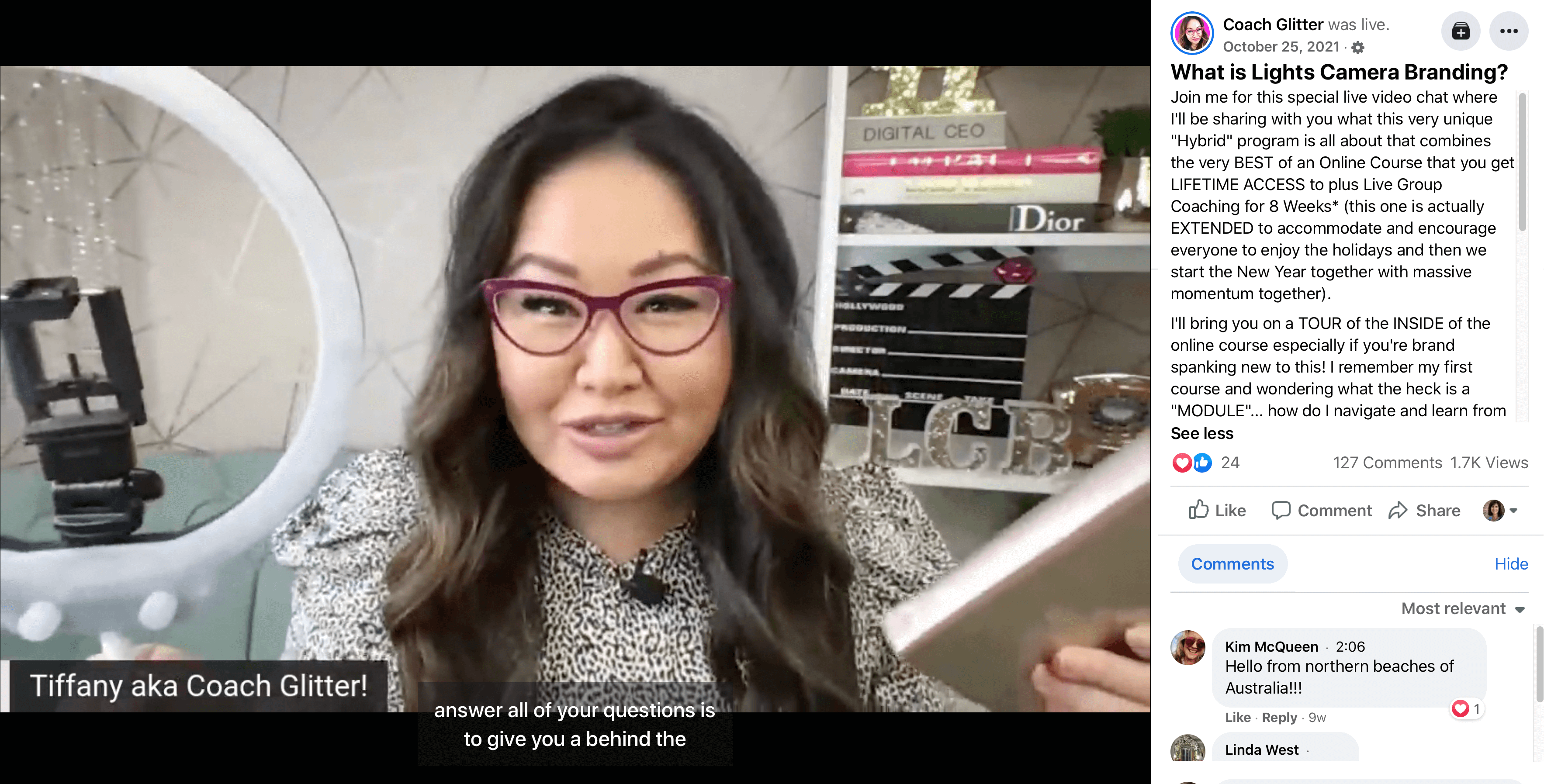 In fact, more important than visual branding components is consistency in your Facebook Live videos, which means making sure you show up when you say you will, that you have a purpose for showing up, and that your equipment works while you're there. Don't use your livestream as a time to experiment with learning new software or a piece of equipment.
#2: Structure Your Facebook Live Videos to Keep People Watching
For businesses, messaging is everything. In fact, while many people tend to blame poor video conversions on the mechanics of their launch—the webinar platform or the challenge they put together—most of the time, it's the messaging that fell flat.
There's no need to get overly complicated when it comes to your lives. Start with a hook. It can be as simple as asking a question or a sentence that describes your purpose behind the video. What are you going to talk about? What are you going to teach your audience or which problem are you going to solve for them?
And while it might be hard to retrain yourself, try to get rid of "hey guys" or "hey everyone." These types of greetings, although they feel polite, actually end up wasting time, giving your audience a reason to scroll away from your live. It suggests you're not having a conversation with them but rather talking to the masses. It's much harder to relate to someone who's talking to the masses. Just dig straight into your hook and capture your audience's attention with that.
Immediately after the hook or the question, go ahead and introduce yourself. Jump-start the conversation. This is where you refine your storytelling and delivery the most, live after live. People remember stories. They may think they want the tactics and strategies but they remember the stories. They relate to your stories more than they relate to your strategies and tactics.
The goal here is to be very conversational and give your audience a story they can use to identify with you, where they can learn not just your tactics and strategies but your personal experience with these tactics and strategies.
Remember that your audience is there to have a conversation with you, which means you should be able to pause your delivery and recognize them by name. People love recognition and they love when you acknowledge them by name.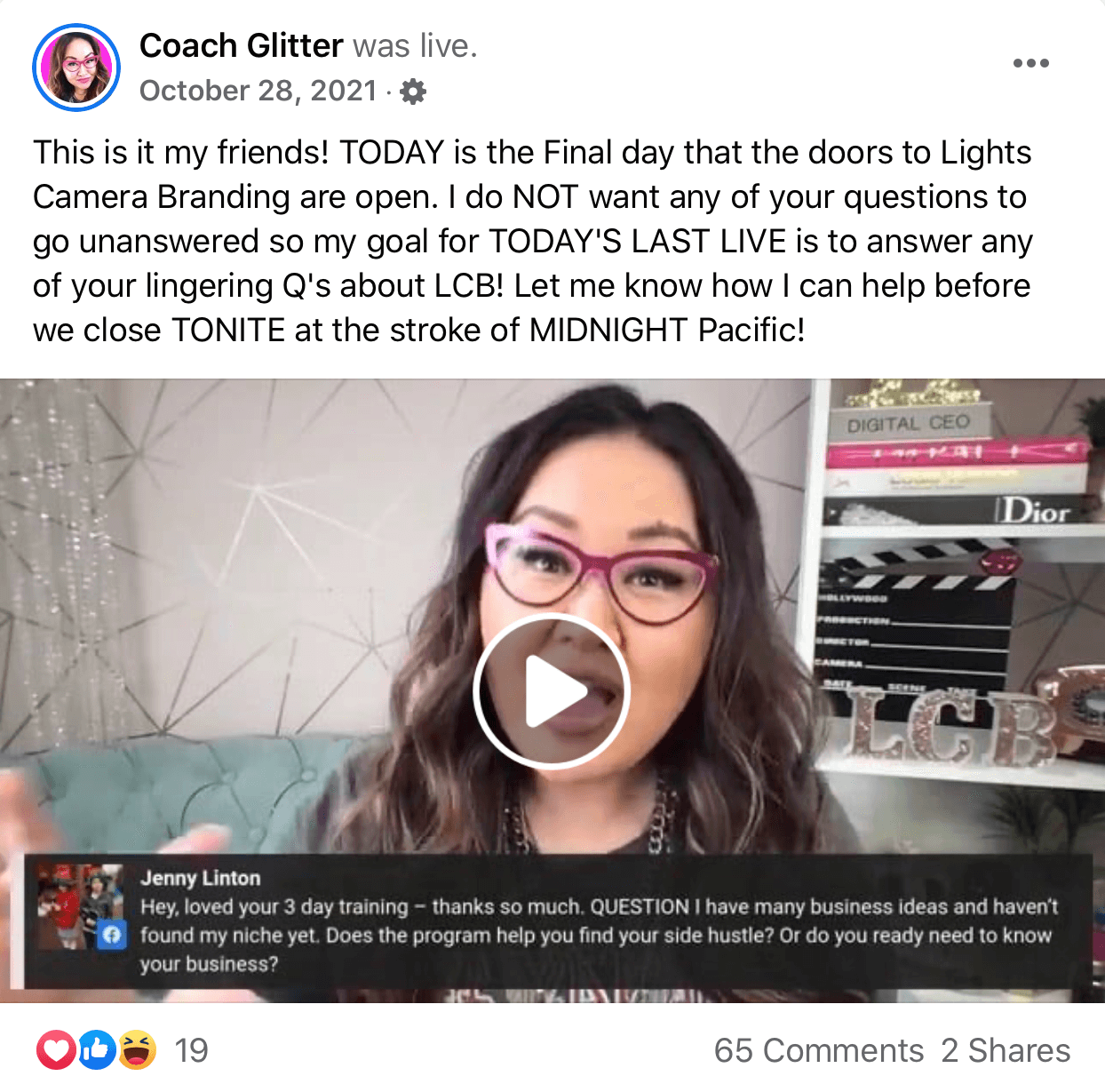 You don't need to set aside a huge chunk of time reading off names arbitrarily but remember you're going live to serve the live audience. Therefore, deliver a chunk of information along with a piece of content, then pause to recognize who's there and say their names.
If you're able to put a comment up on the screen using a third-party platform, that's even better. Answer a couple of questions and keep those questions minimal so you can get right back into your content.
#3: Optimize Your Live Video for Repurposing
As you go into your livestream, it's important to keep your goal in mind for repurposing your content. Keeping the bulk of your core content as together and tight as possible or recording it in chunks will make it easier to grab soundbites later. This also makes the hook, call to action, replay, and paid ads strategy much easier.
You also need to have a clear and distinct call to action. We all know that Facebook doesn't like it when you add links to the captions of your posts, whether they're video posts or image posts. This means your best bet is to use a verbal call to action inside your live, such as:
Read the blog post.
Check out my website.
Visit my shop.
Find me on this other platform.
Sign up for my newsletter.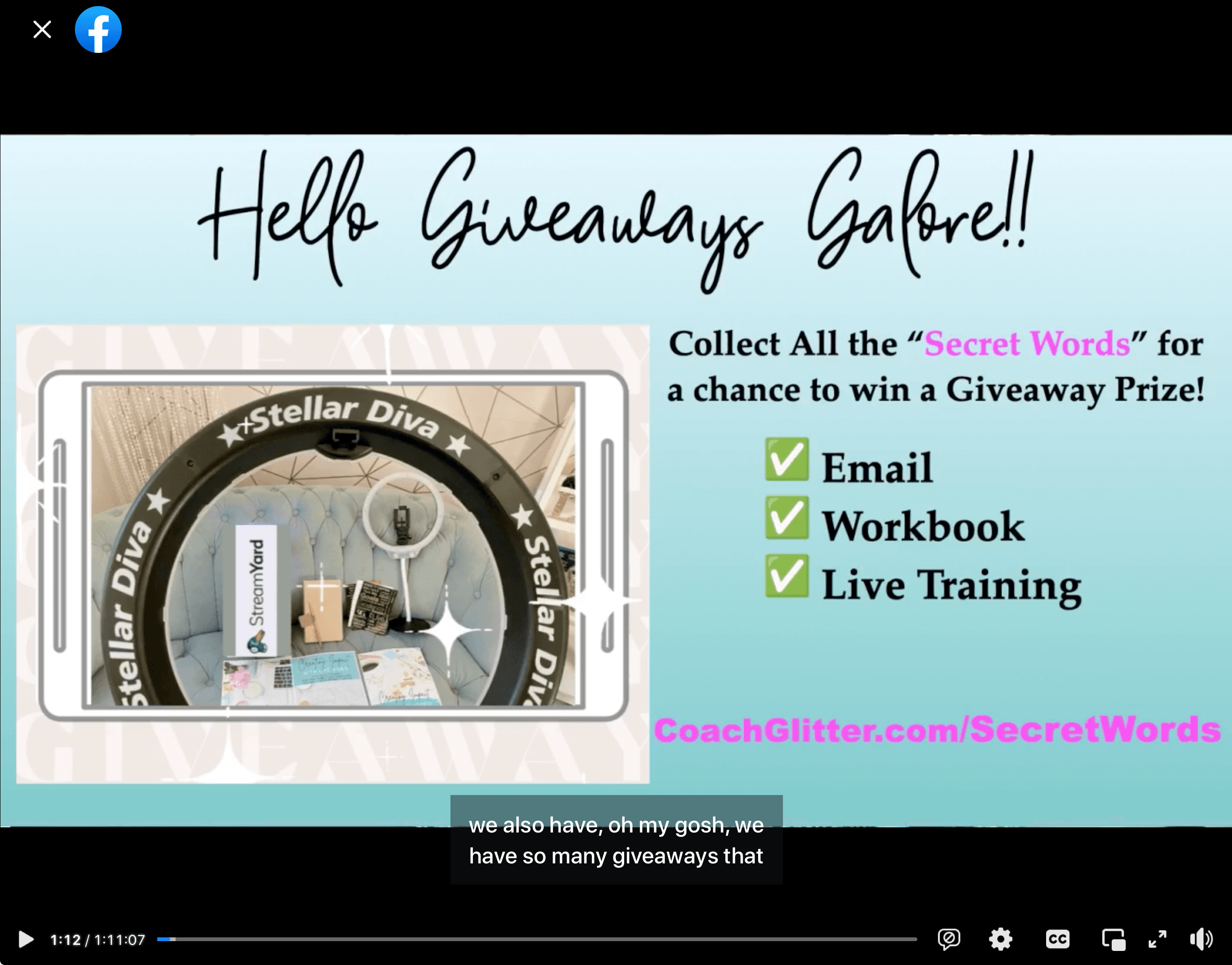 Every Facebook live should have an accompanying traffic goal, somewhere your audience can get more information about what you just talked about, learn more about your business or how you can work together, or find out how to take the next step with you.
As far as the contents of the live video itself, stick with one topic and three to four bullet points. Keeping your content simple and to the point will help hold your audience's attention throughout the video.
And don't think that you have to sit on-camera the entire time. As a matter of fact, adding pattern interrupts such as sharing your screen or including slides into your live video can be a great way to help keep your audience watching longer.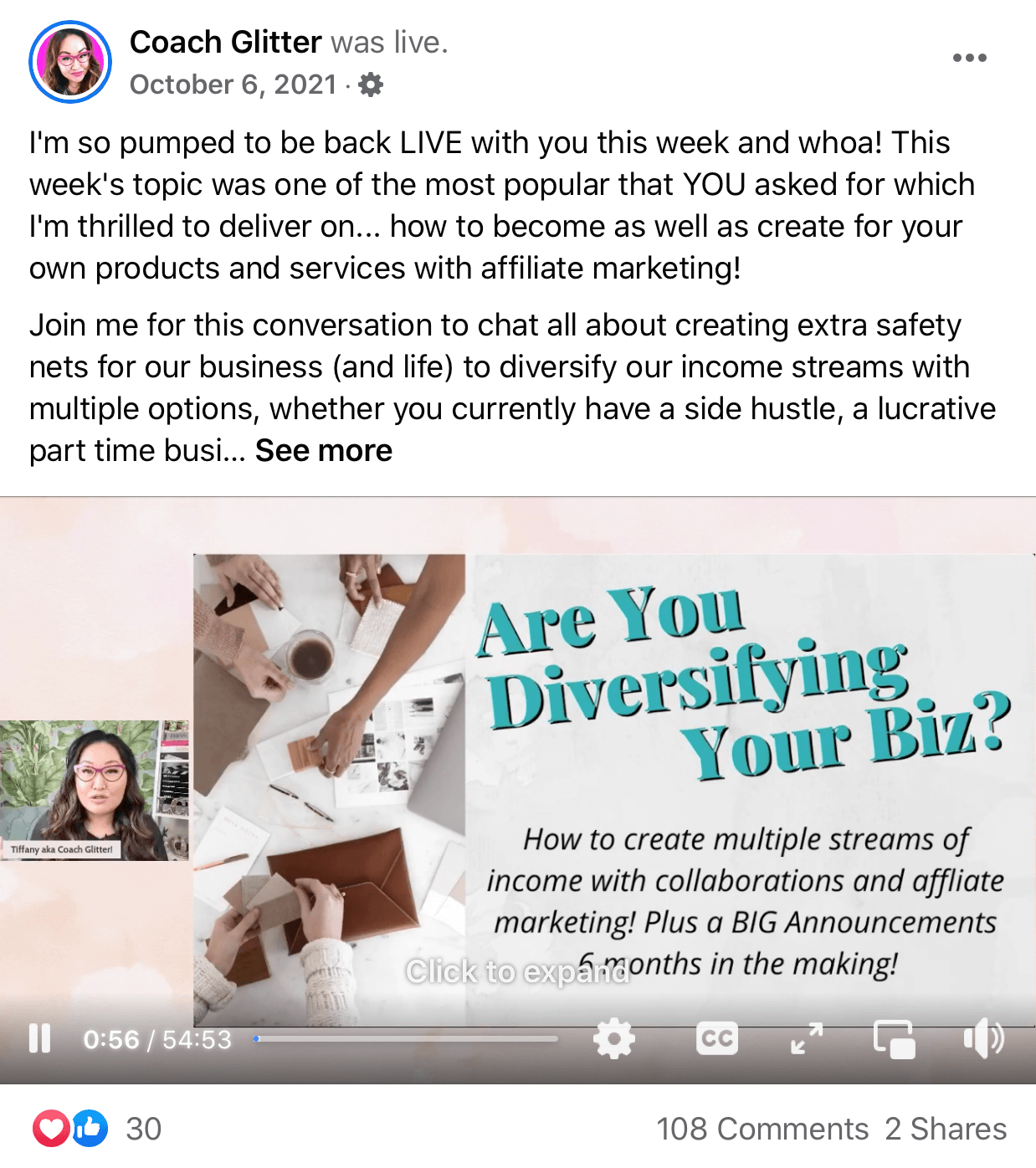 #4: Reach a Wider Audience for Your Live Videos With Facebook Ads
One of the magical things about Facebook is the ability to build an audience based on live views. This means you can allocate a small portion of your ad spend to reach a wider audience with your Facebook live. Engagement ads are one of the most underutilized strategies for increasing both organic engagement as well as future paid advertising strategies.
As you're creating your engagement ad, start by using a custom audience that you've built through other means, starting with your email list and the people who have opted to receive marketing from you. Facebook currently allows you to build up to 500 custom audiences, although most business owners typically have between 5 and 10. It's also an underutilized feature of Facebook that can become very powerful when you build a strategy around it.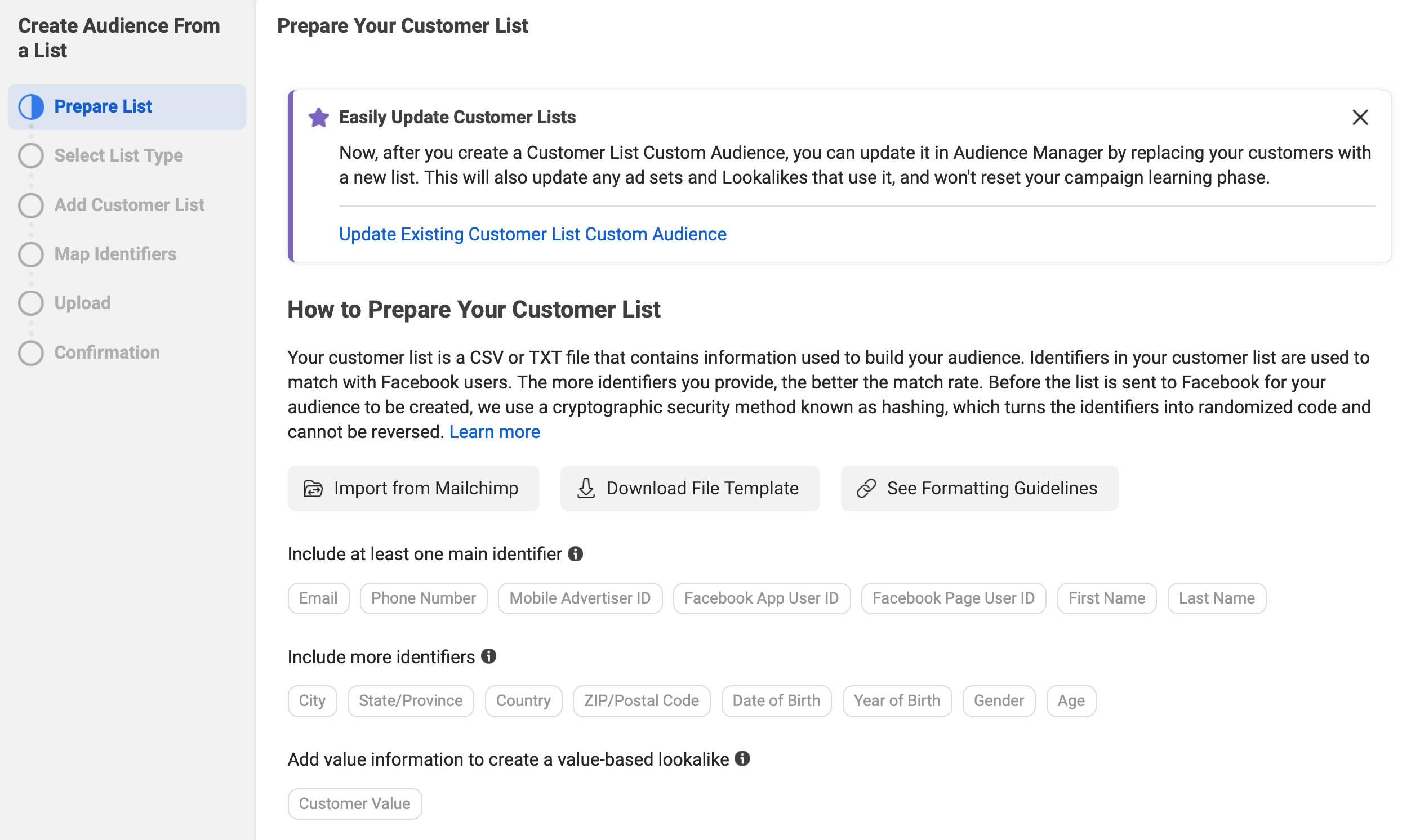 Once you've created your custom audience, you can grow it based on views of a specific video, and then double down and create a lookalike audience based on that custom audience. Having a paid advertising strategy behind your live videos to reach more people on Facebook and gathering that data will help you when it's time to run your launch or product ads.
Other Notes From This Episode
Where to subscribe: Apple Podcast | Google Podcasts | Spotify | RSS
✋🏽 If you enjoyed this episode of the Social Media Marketing podcast, please head over to Apple Podcasts, leave a rating, write a review, and subscribe.
---
Stay Up-to-Date: Get New Marketing Articles Delivered to You!
Don't miss out on upcoming social media marketing insights and strategies! Sign up to receive notifications when we publish new articles on Social Media Examiner. Our expertly crafted content will help you stay ahead of the curve and drive results for your business. Click the link below to sign up now and receive our annual report!