Need more clients and customers? Looking for a framework you can model to fit your own business?
In this article, you'll discover a strategy to generate demand for your products and services.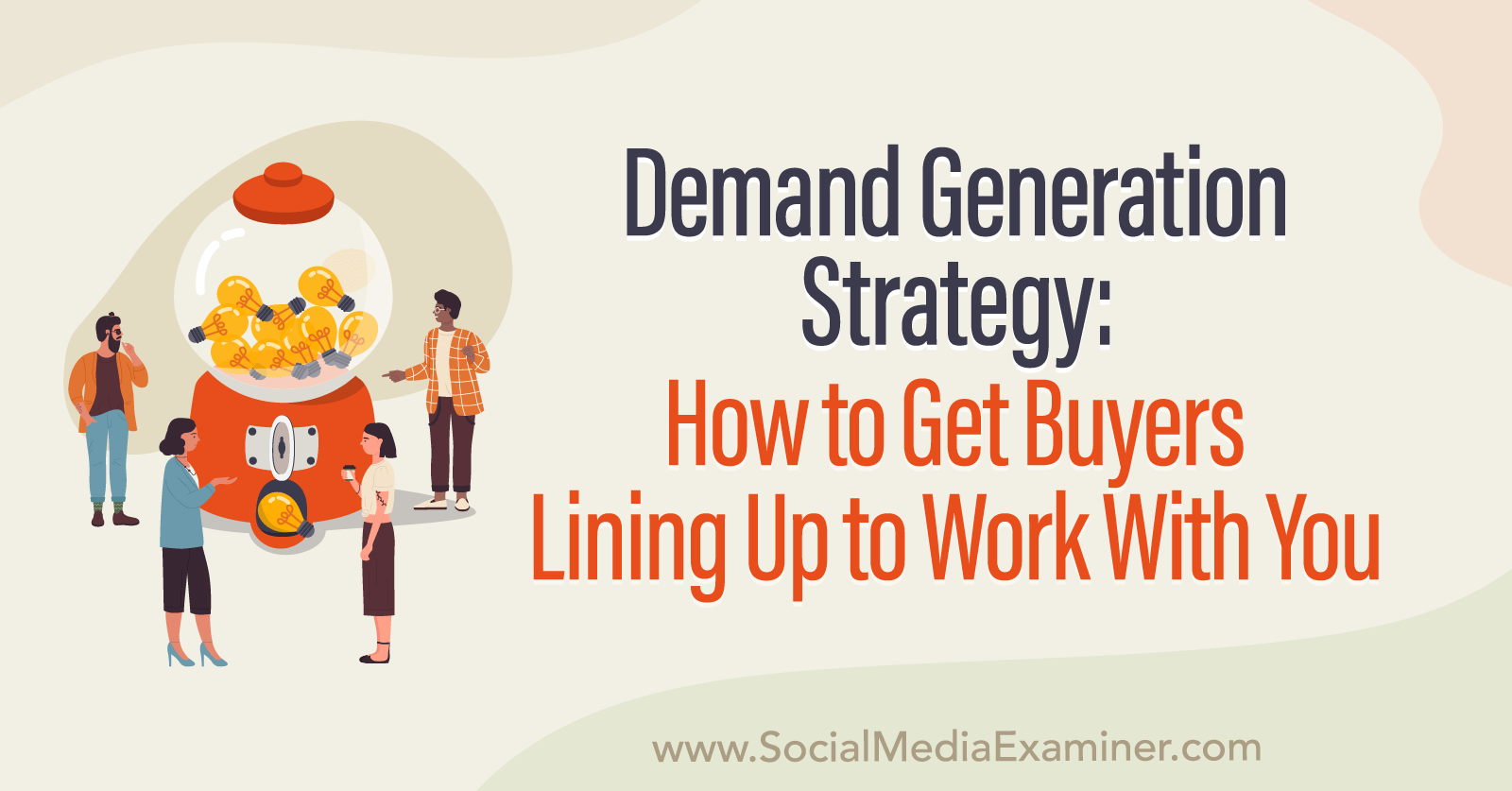 What Is Demand Generation?
Demand generation is a holistic approach to marketing. Some might even say that it's the foundation of how all marketing works.
It starts with understanding how demand works. What's the psychology behind customers finding your brand? Who are they? What do they need? What shape does the buyer's journey take?
Understanding demand helps you:
Create a coherent marketing strategy that captures both existing leads and new demand.
Choose the right marketing channels and platforms for your target audience.
Find which marketing actions will be most impactful and cost-effective.
What's the Difference Between Demand Generation and Lead Generation?
Lead generation is about reaching people who are almost ready to make a purchase. Demand gen is about reaching people who don't even know that they need your products or services yet.
For the past decade or so, most marketers have focused on lead generation. That's partly because marketing has been dominated by customer relationship management (CRM) software. Big names like HubSpot have built empires by creating and distributing content about lead generation.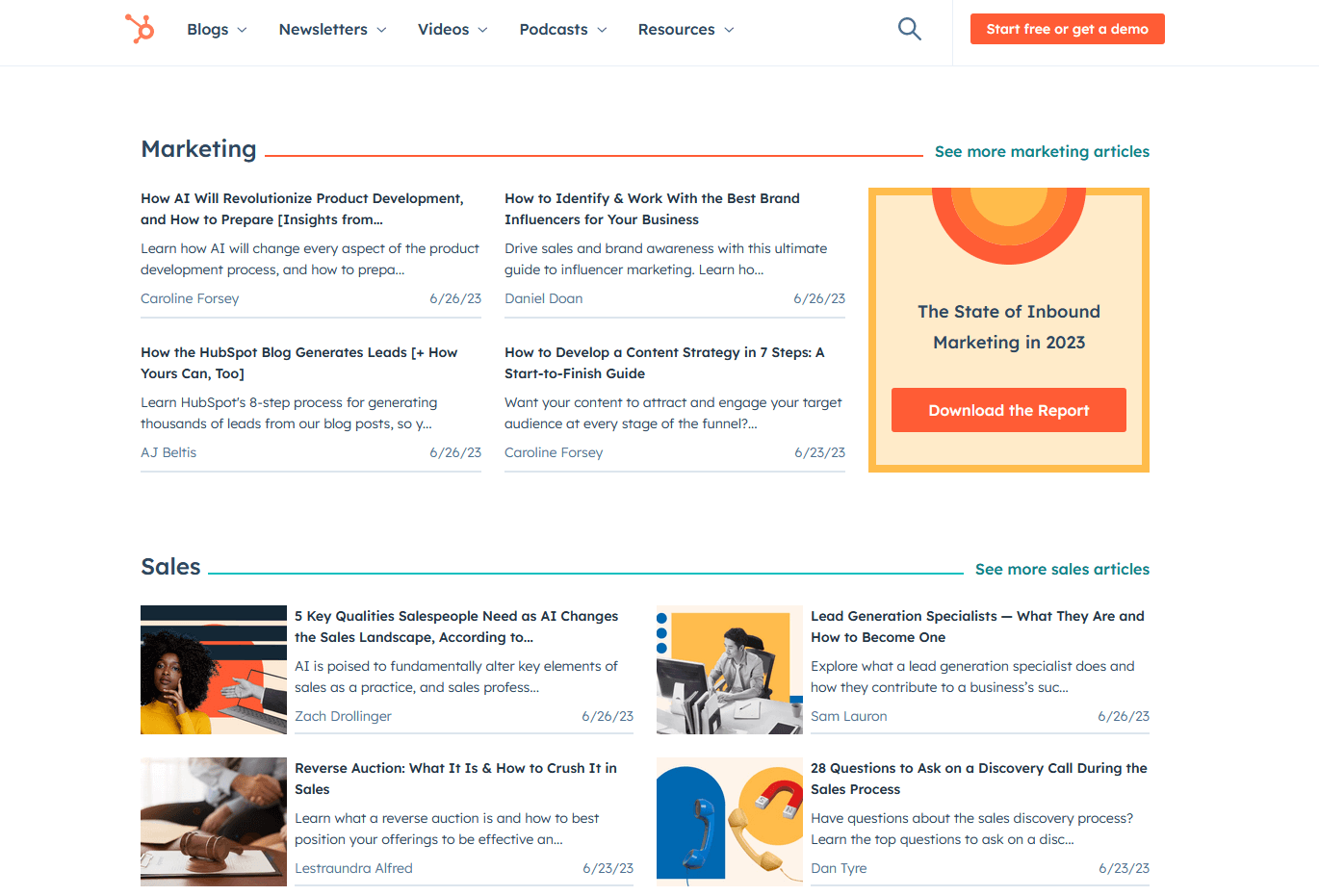 Their solutions for marketers focus on lead generation, lead nurturing, and attribution. But that's not the whole story of marketing.
Although those things have their place, they're also relatively inefficient. Tracking and nurturing high quality leads takes a lot of computing power and sales time, for what can be a small pay-off. And as we'll see in a minute, attribution is a deeply flawed data source.
Demand gen strategy offers a counterpoint to lead generation. It's all about how people buy the things that they want and need. It encourages marketers to understand their customers.
What does someone need to know to get interested in your brand—and ultimately, become a customer?
How Demand Generation Works
Let's start with understanding what your market looks like.
In a world full of consumers…
60% are problem-unaware. They don't know that life could be better.
30% are problem-aware but solution-unaware. They don't know that your product or service could help them.
5% are ready for action. They understand the problem, they've heard of your solution, and they're ready to hear a sales pitch. (For B2B companies, this share of their market can often be much smaller than 5%.)
In a complete marketing strategy, you have two goals.
First, to capture that 5% of existing demand. That's where lead generation is still useful because it reaches out to consumers who are already close to making a purchase.
And second, to create awareness among the other 95% of consumers.
How to Capture Existing Consumer Demand
Capturing demand uses the same levers that many marketers are familiar with. You can be proactive with outbound marketing, Google Ads, and direct messaging. It's simple, targeted, and seems to involve pretty direct attribution.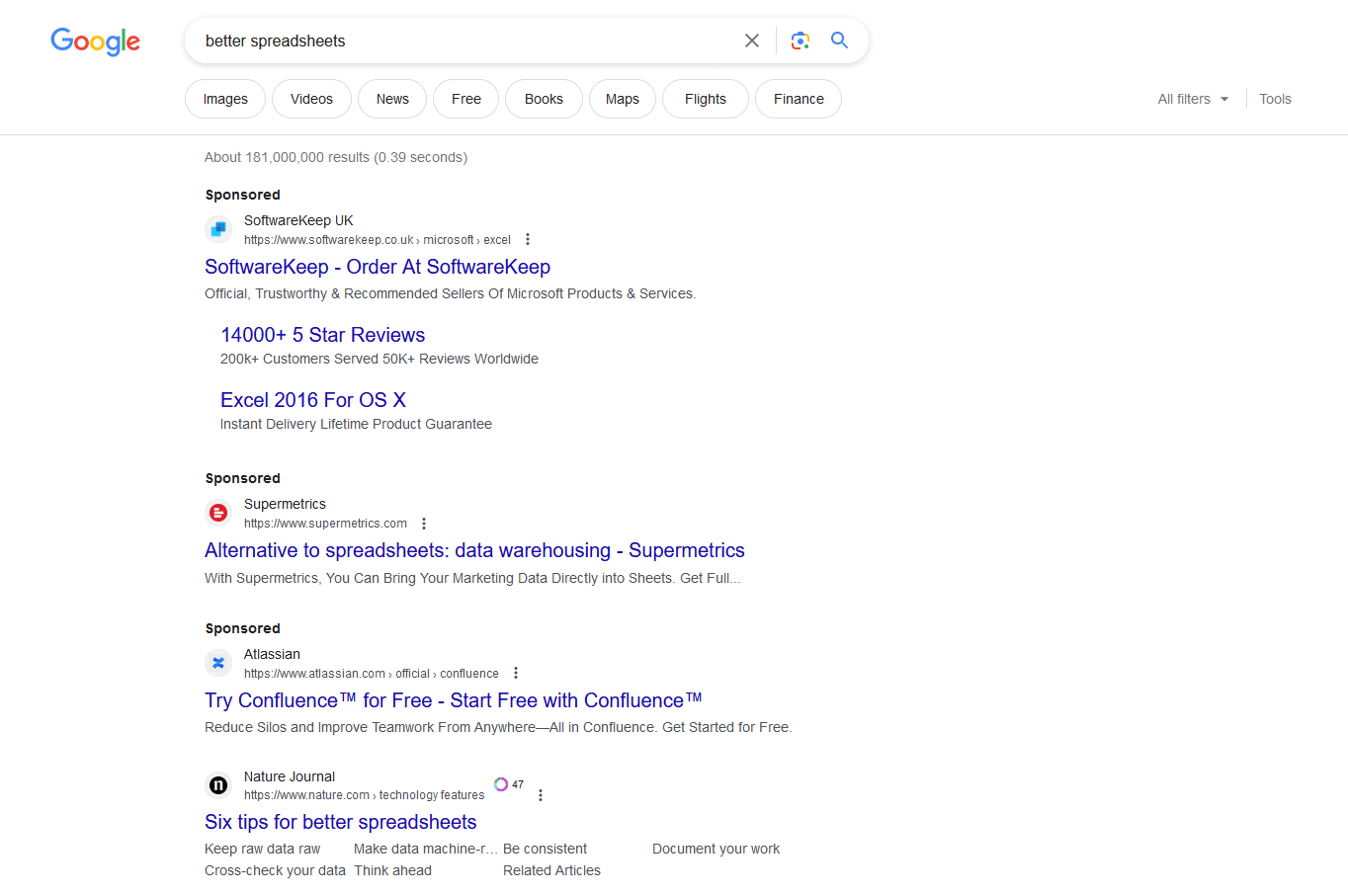 To create demand in the other 95% of your market, you'll have to get comfortable with other marketing channels. We're talking content marketing, dark social, and other online channels where it's much harder to trace attribution.
This is where it gets challenging for marketers. Those channels are absolutely effective in demand gen. But you have to keep your efforts going over time, even if it's hard to see their impact at first.
For example, if someone listens to a podcast, searches online for your business, and clicks on a sponsored search result, then your CRM software will probably tell you that you made a sale thanks to Google Ads. But the real value is in the podcast, which generated demand in the first place.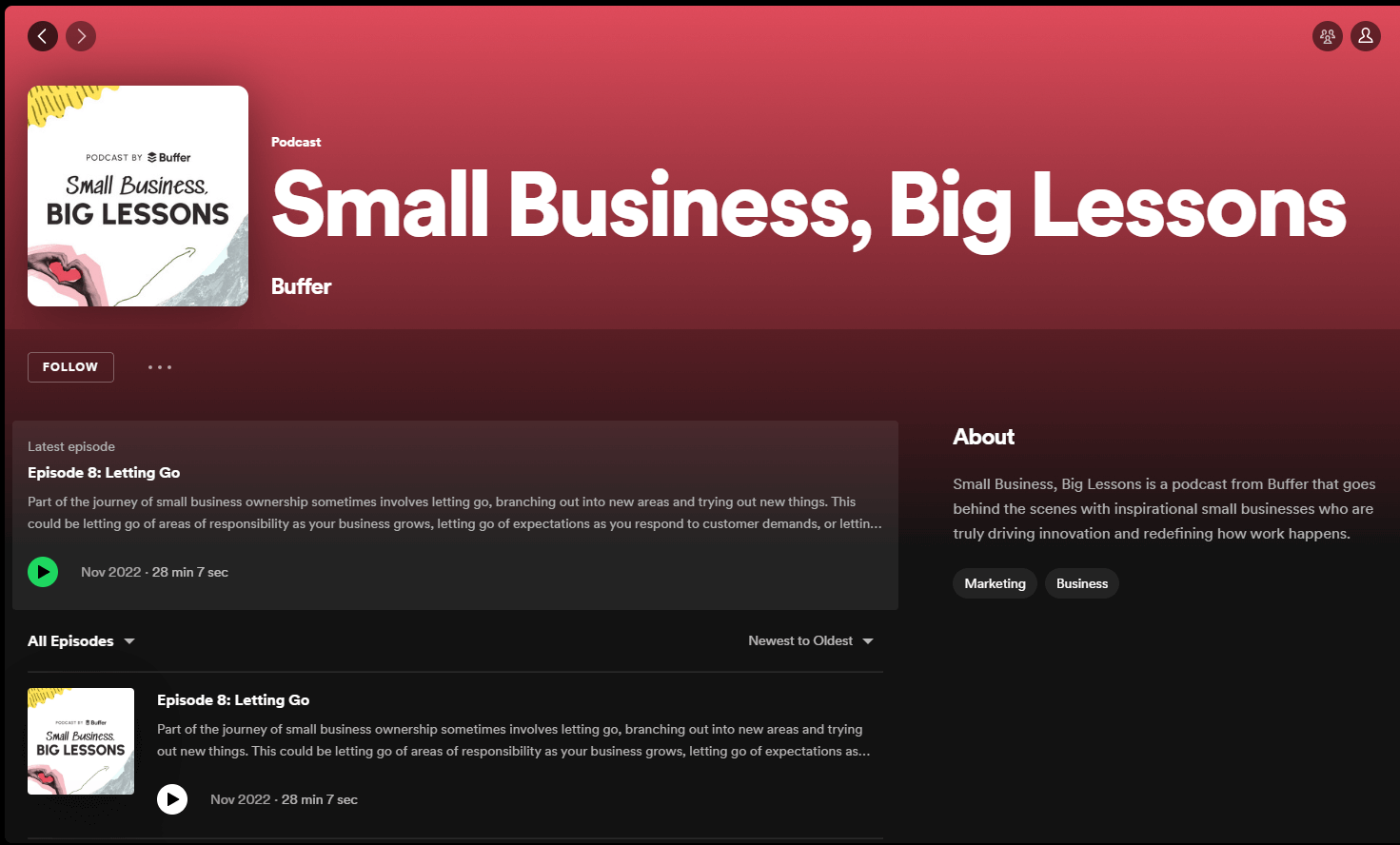 Similarly, your data might be thrown off by dark social. "Dark social" refers to anyplace online where people communicate that's hard to track. Slack groups, private Facebook groups, and direct messages are examples of dark social. They're also incredibly powerful channels for those crucial word-of-mouth recommendations and referrals.
So don't be led astray by attribution data! If you assume that the last point of attribution did all the work to generate demand, then you'll end up spending your budget in the wrong place.
If you really want to understand attribution, the best method is to talk to your customers. You'll be surprised by how important your demand generation efforts have been to them.
How to Create the Most Effective Demand Generation Strategy
There are four steps in a demand gen strategy:
Cold messaging. This is when you sweep up any existing demand.
Building authority. Develop your personal brand to make people more aware of their problems and your solutions.
Content marketing. Create slow-burn content that will keep your demand generation strategy running with minimal effort.
Paid media. Use ads to scale up your demand generation strategy when you're ready.
Let's break those down!
#1: Cold Messaging
The first step in a demand generation strategy is crucial for small business owners and marketers. Why? Because, unlike big corporations, you don't have unlimited resources.
Before you can get stuck into the main strategy, you need to capture any existing demand and get some cash flow coming through.
Cold emails. Email has never been toppled as one of the most powerful marketing channels. Send out messages to potential prospects. You might just reach someone at the right time.
InMail. Use cold LinkedIn messages like emails to reach your target customers.
Video prospecting. Video is a highly effective outbound channel right now—not least because so few marketers are using it. Make a personalized video that speaks to specific leads using a surface like Loom.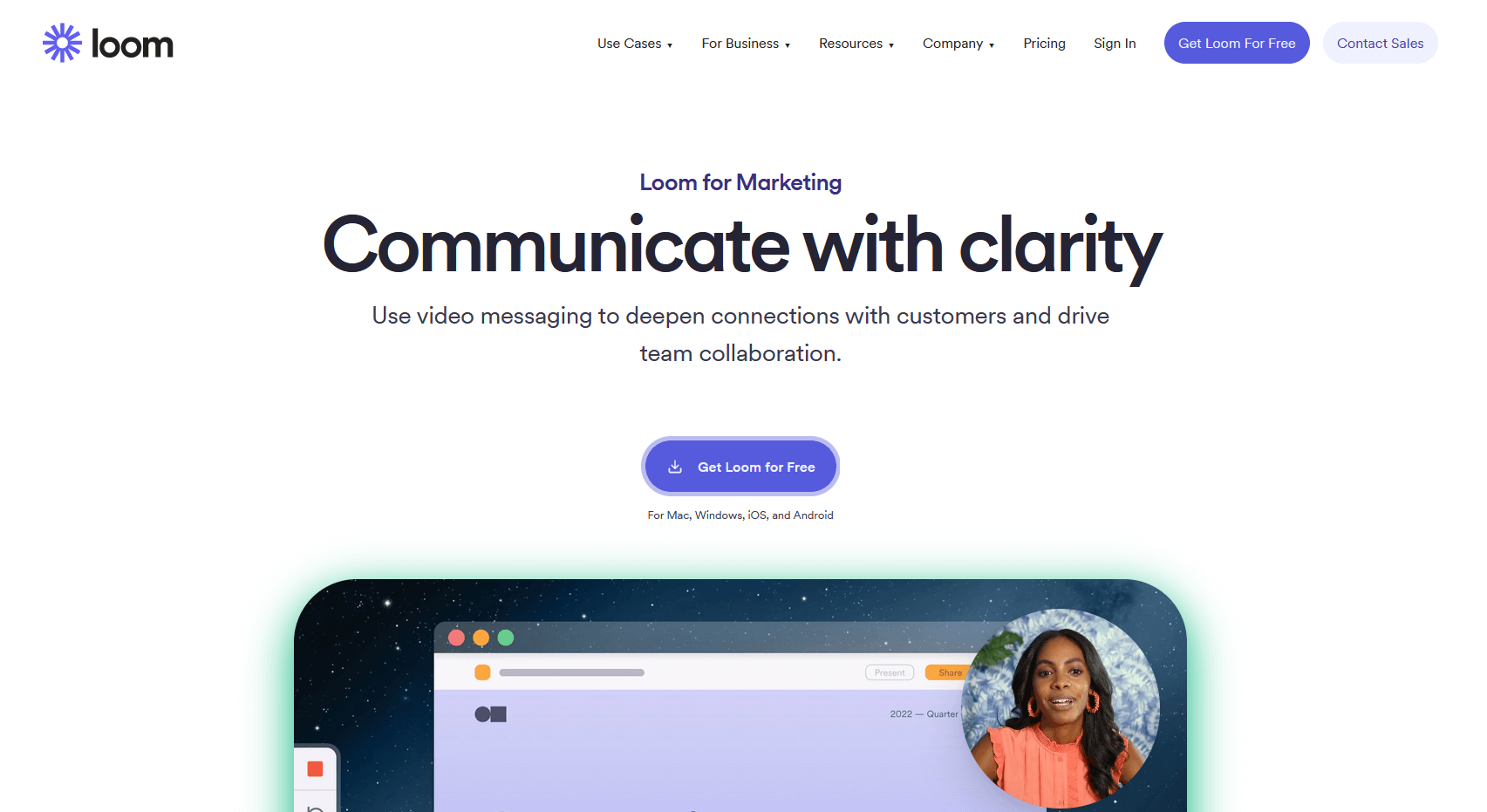 Before you start sending out messages and video clips, you'll need to get contact details for your targets. There are a lot of tools out there that will help you. One great place to start is with LinkedIn Sales Navigator, where you can build fine-grained searches and export lists of contacts.
Whatever outbound channel you use, you'll only have a few seconds to catch and keep consumers' attention. Speak concisely and aim to show the value of your product or service up front.
You'll also get better results if you can speak personally to each lead. Address them by name, talk about their individual business, or even use their website as a Loom background! Some marketers have earned a click-through rate of up to 10% with personalized video prospecting.
For small businesses and marketing teams, cold messaging is a limited strategy. It's hard to reach large numbers of people with personalized messaging. However, if you can make time for outbound marketing, you'll find that it's a quick and cheap way to get sales started.
#2: Building Authority
Once you've taken care of existing demand, it's time to build your authority online.
We'll start with organic strategy on LinkedIn. LinkedIn is one of the rare social networks that still supports businesses in getting their content out there. The algorithm is still helpful rather than harmful. However, it definitely supports content from personal profiles over company pages.
To build demand via organic LinkedIn posts, you should post every day on your personal profile.
Share updates that show your expertise by explaining what you do, the challenges you face, and how you've overcome them. You'll get high levels of engagement and build trust with your target audience by being completely transparent.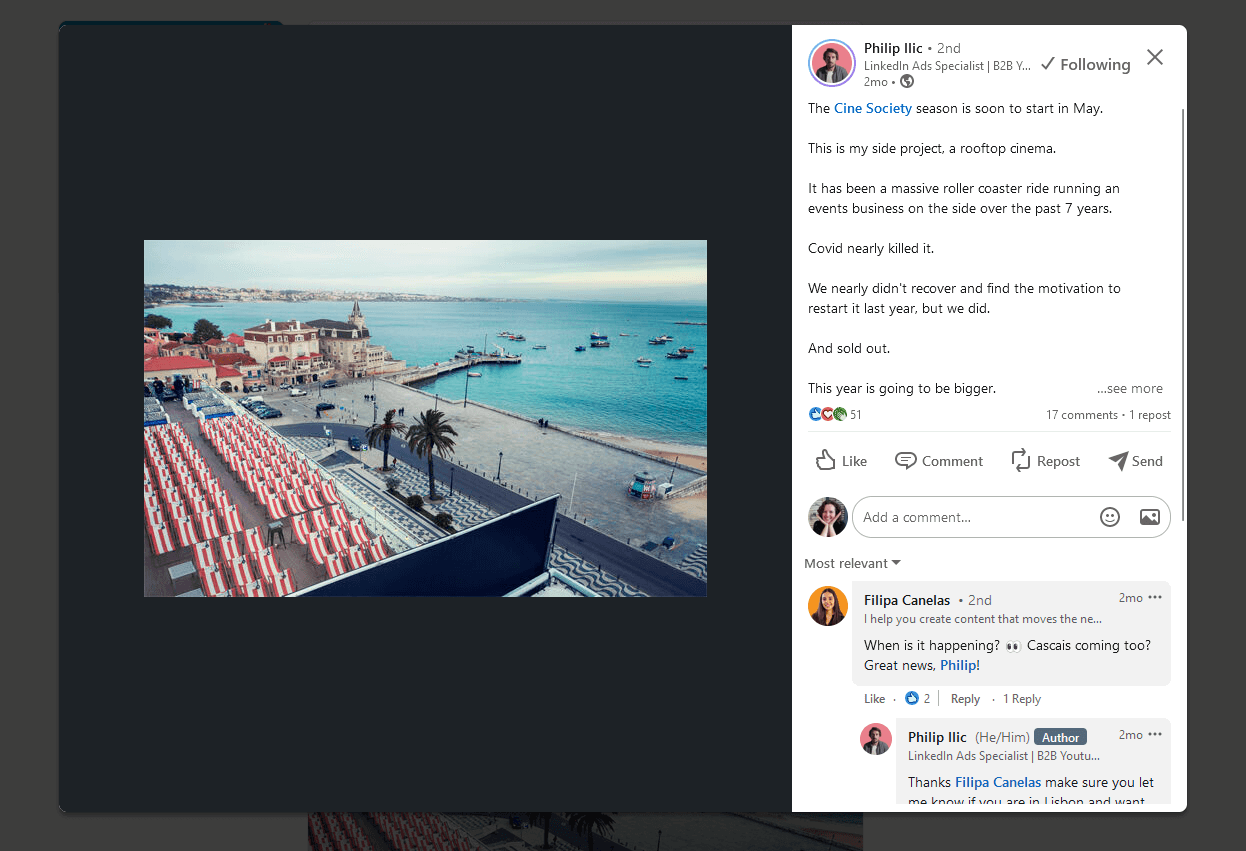 The most effective posts on LinkedIn have traditionally been text posts, and these should still account for about 75% of your posts.
However, as AI becomes part of social media marketing, you can expect video posts to get more popular because they're more unique, personalized, and harder to fake.
Watch out for other new formats such as carousels, slide decks, and document posts. These are popular ways to share lead magnets—without gating them—and they're getting a significant boost from the algorithm right now.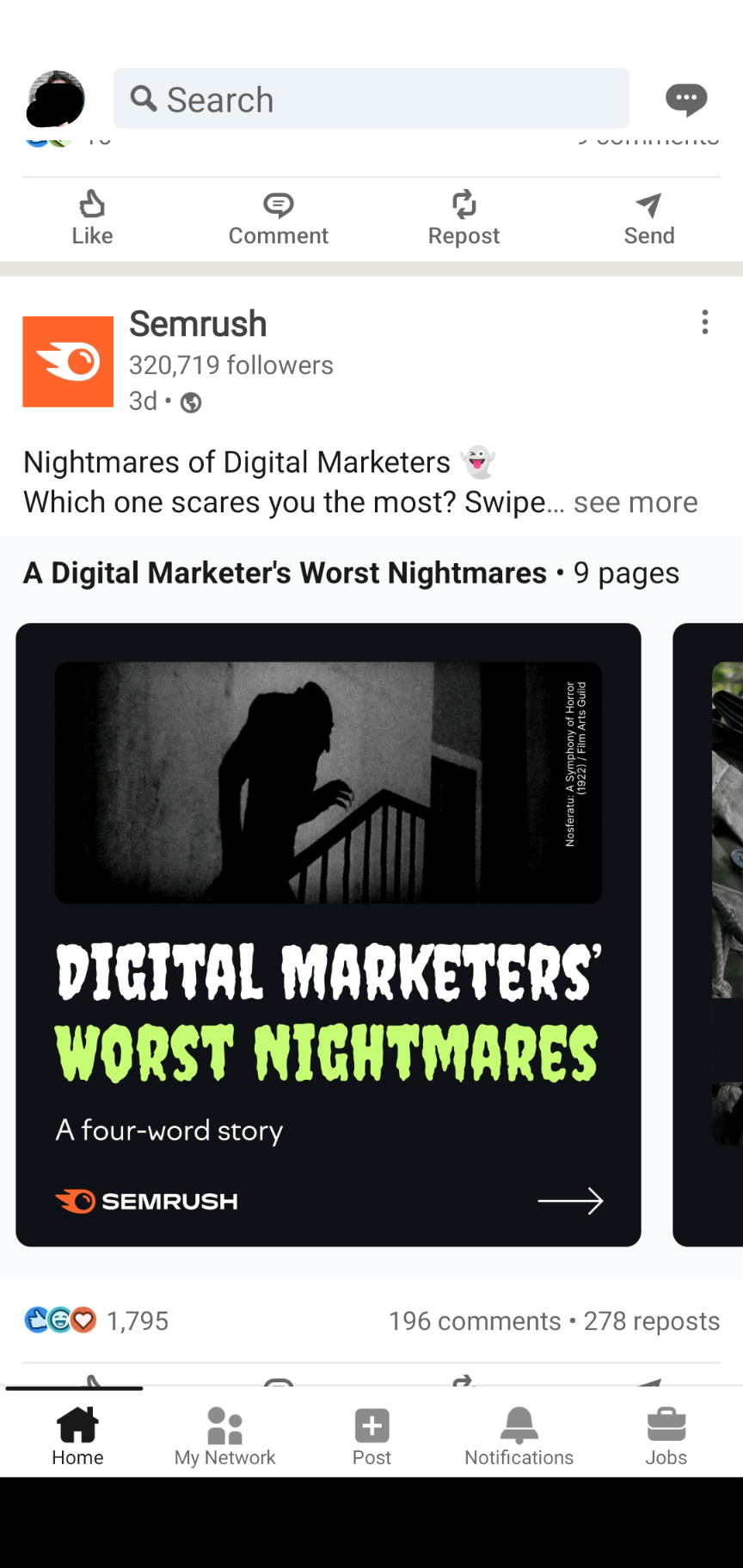 Over time, your personal brand will become a conduit that creates and guides demand toward your business. You'll know you've got it right when people start reaching out to you spontaneously. They contact you because they've become problem-aware, solution-aware, and ready to buy. You've successfully generated demand!
You can copy this demand generation marketing tactic on any social media platform. However, most businesses—especially B2B—will get their best results on LinkedIn.
#3: Content Marketing
When we talk about content marketing for demand generation, we're talking about content that is long-form, searchable, and evergreen.
Long-form content shows you have the data, expertise, and experience that customers rely on.
Searchable content will keep generating demand long after it's originally posted. This is what turns your demand generation strategy into a perpetual-motion machine.
Evergreen content will also help build demand over time. And because it's always useful, customers will always want to watch it. Your goal is to get people to binge your content and then realize that they need your product or service.
The best thing about content marketing is that all the best channels are free. YouTube, podcast platforms, and blogging sites are all easy to access. And they can all become an incredible source of trust, authority, customer relationships, and creating demand.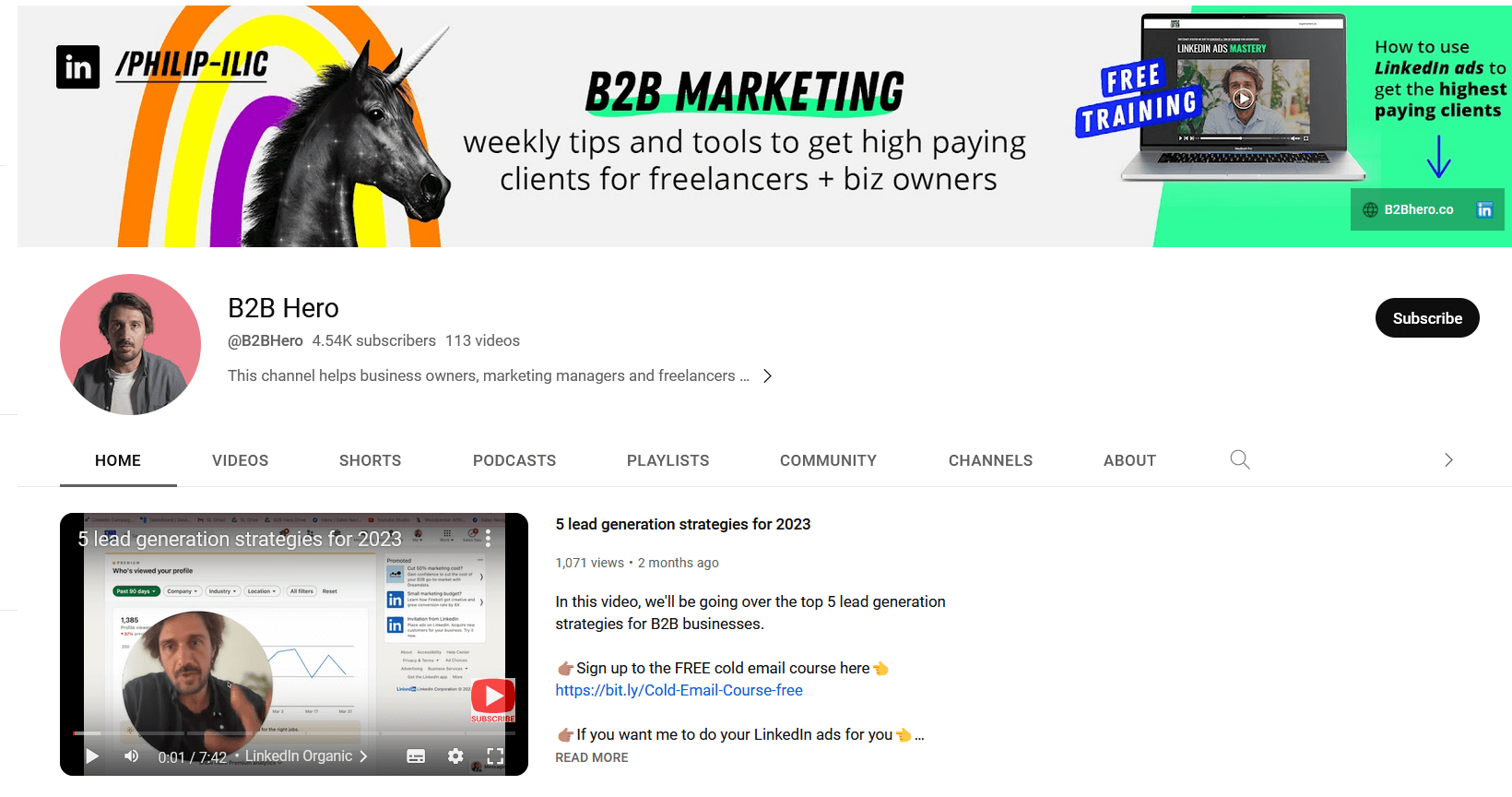 If you're not ready to host your own content, appearing as a guest on other people's content channels is a highly effective way to expand your audience. You can write guest posts, appear on podcasts, join video livestreams, or even speak at live events.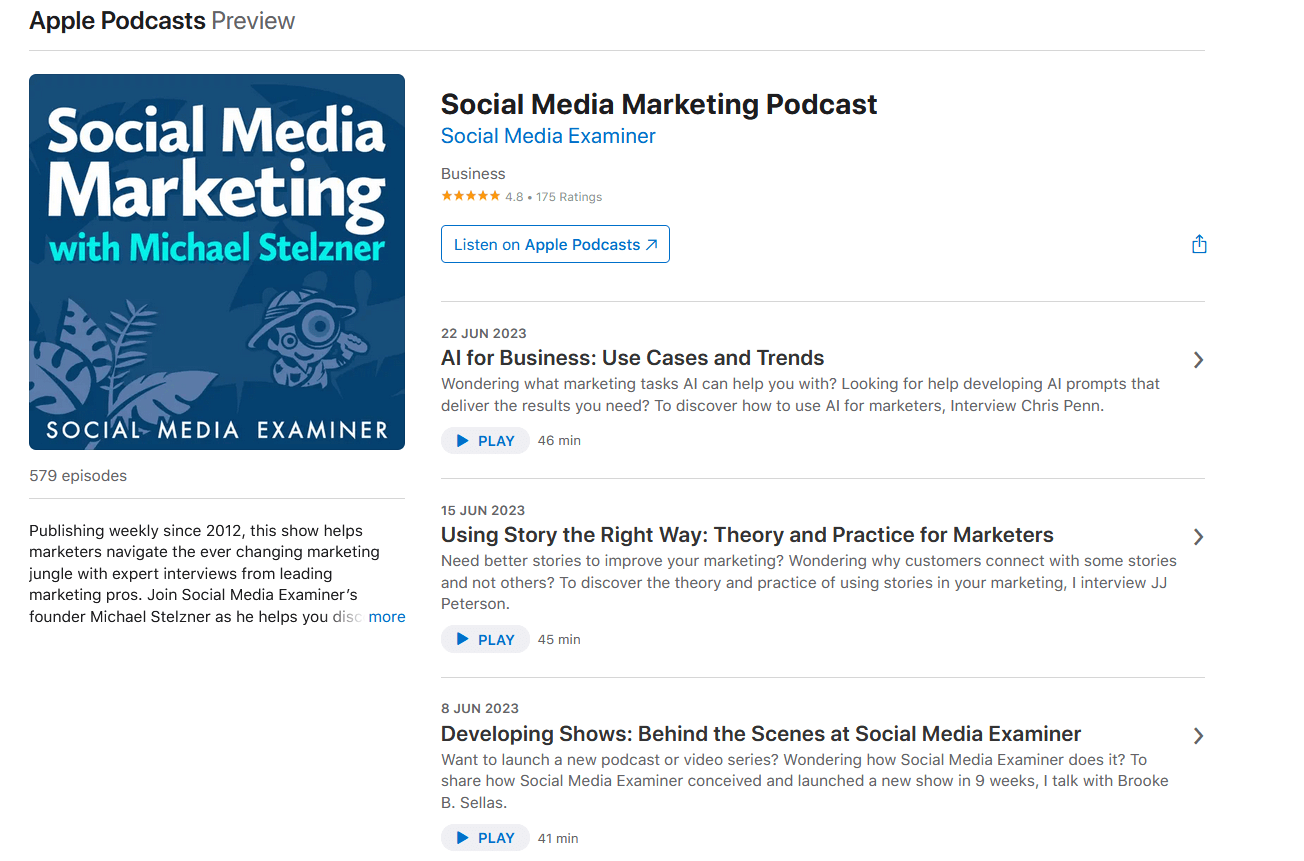 Content hosts are often glad to hear from new guests who have something interesting to say. Just a little effort on outreach will take you a long way.
#4: Paid Media
The biggest benefit of paid media is that you can scale up really, really fast. Want to reach a bigger audience? Just double your ad budget!
But paid media is also expensive. It should be the last step in your demand generation strategy. Don't start spending money before you've figured out the rest of your process.
Taking a demand generation approach can help make your ads more effective. Most social media marketers create ads with a lead generation focus. They want viewers to click on the link, share information in exchange for contact details, and then take a sales call. But that whole process takes a lot of money, effort, and salespeople's time.
Demand generation campaigns work differently. They focus on distributing content at the right point in the buyer's journey. Instead of gating content, they offer it freely to build trust and connections with potential customers. Research the questions that your customers ask at each stage of the buyer's journey, and then use paid media to give them the information they need.
You don't need to create new content for your paid media efforts. If your organic LinkedIn content is already effective, then you can try reposting it from your company page and putting some cash behind it.
And here's a tip for you: ads from personal profiles are coming to LinkedIn any day now. Soon, you'll be able to boost and sponsor your own personal posts, reaching an even greater audience.
Demand Generation for Small Businesses
What are the key takeaways about demand generation campaigns for small businesses?
First, understand the landscape. Choose online platforms that will speak to your audience. Ask questions about which content, formats, and tactics are most cost-effective for you. Above all, don't take attribution at face value. Dig deep into the data and find out where demand for your business is really created.
Secondly—and perhaps even more importantly—use your personal brand. People like small businesses. Because you're small, you have a unique story, viewpoint, and audience. Lean into it!
Other Notes From This Episode
Where to subscribe: Apple Podcasts | Google Podcasts | Spotify | YouTube Music | YouTube | Amazon Music | RSS
✋🏽 If you enjoyed this episode of the Social Media Marketing podcast, please head over to Apple Podcasts, leave a rating, write a review, and subscribe.
---
Stay Up-to-Date: Get New Marketing Articles Delivered to You!
Don't miss out on upcoming social media marketing insights and strategies! Sign up to receive notifications when we publish new articles on Social Media Examiner. Our expertly crafted content will help you stay ahead of the curve and drive results for your business. Click the link below to sign up now and receive our annual report!