Curious about how Web3 will affect businesses? Wondering why your business should pay attention?
In this article, we'll dig deeper into the impact of non-fungible tokens (NFTs), social tokens, decentralized autonomous organizations (DAOs), and the metaverse on creators, entrepreneurs, and marketers.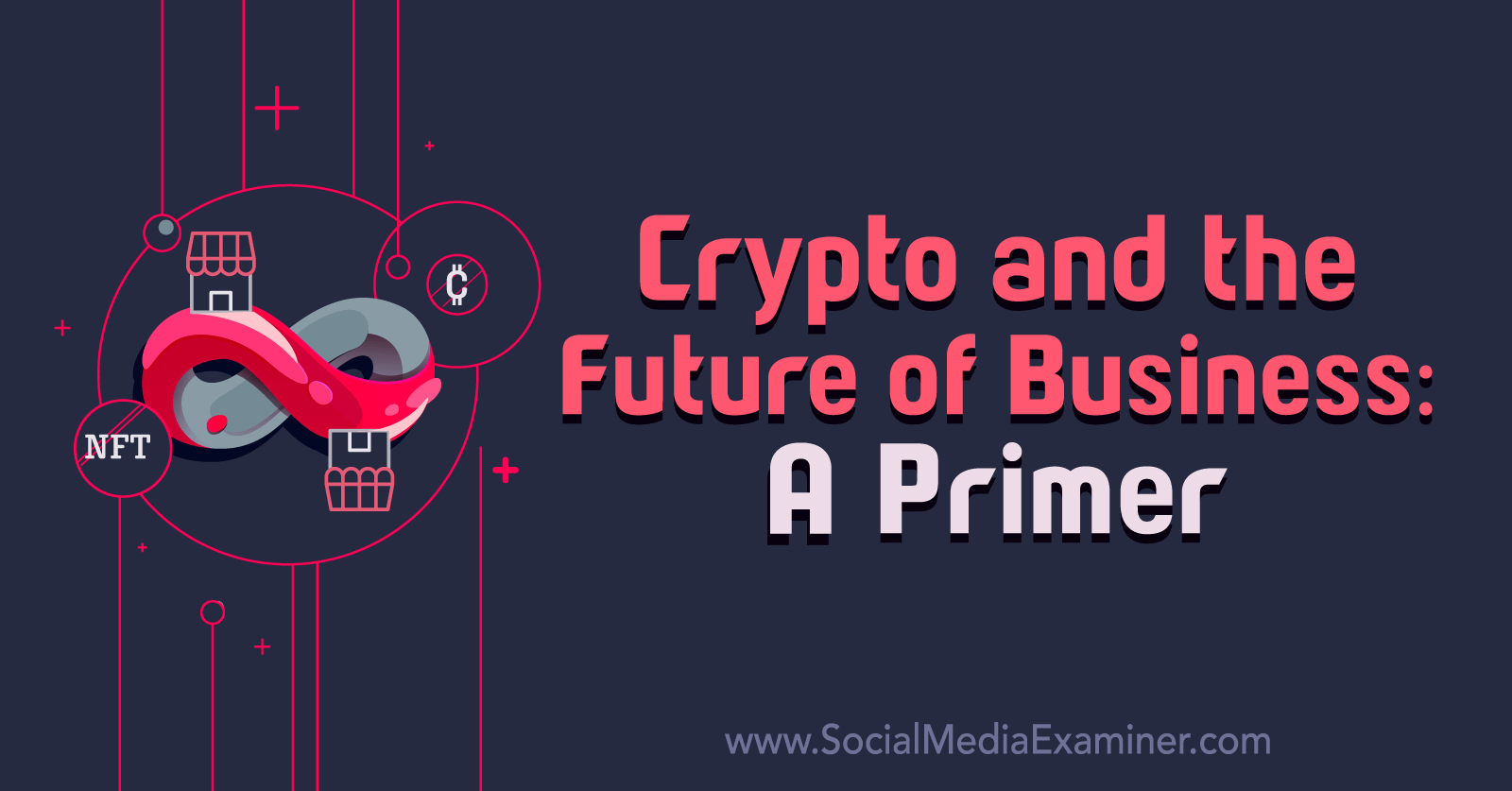 Businesses Should Pay Attention to Crypto and Web3
Let's start by talking a bit about why marketers and businesses should be paying attention to crypto, NFTs, and Web3 in general. For one thing, business owners should be skeptical about the current world financial systems. The world relies on paper money and it's not backed by anything but the trust and faith in the government that issues that currency. If you go back even just a few decades, the U.S. dollar used to be backed by gold, a precious metal that has a true scarce supply and that all of humanity puts a value on.
Our paper money is just that: It's paper. In some countries, it's not even worth the value of the paper it's printed on because of inflation. And in fact, governments continue to print paper money and distribute it into the economy, driving the value down further.
The more currency you have, the less each piece of that currency is worth.
The beautiful thing about cryptocurrency, especially when we're talking about Bitcoin, is that it's trustless. In other words, cryptocurrency doesn't require an intermediary such as a bank, financial institution, or government to produce it or give value to it.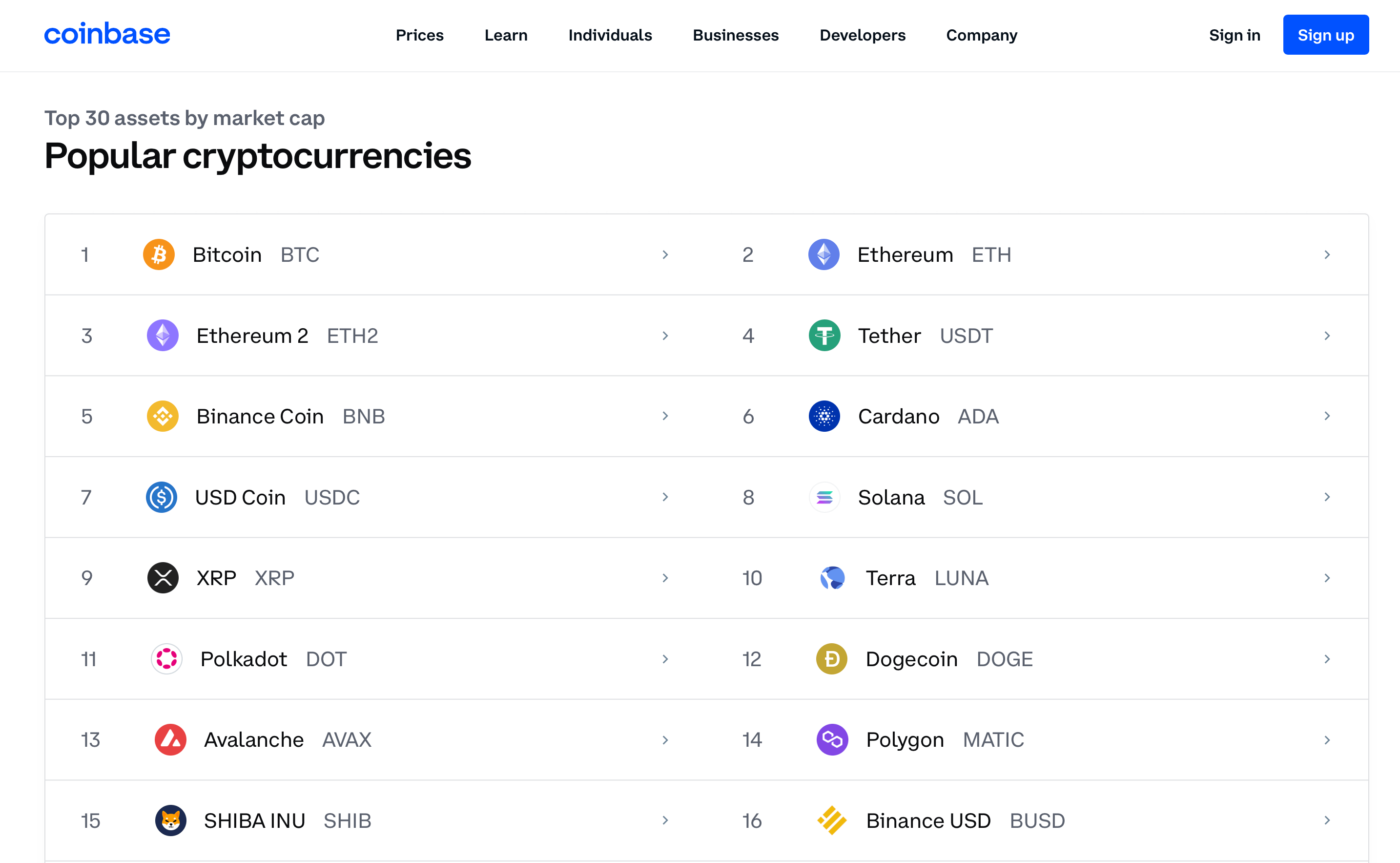 There are 21 million bitcoins and that's all there will ever be. You can't make more, which makes Bitcoin a deflationary currency. This is why we see people who are starting to understand how Bitcoin works begin to buy it; thus, the price has risen over the past 10 years from a nickel to as high as $69,000 for one bitcoin. It's here to stay and it's going to transform the world.
Just as with anything that transforms the world, marketers and business owners who are able to adopt the technologies and strategies early and integrate them into their business reap the benefits faster and for longer than those who wait.
#1: Where Ethereum and Cryptocurrency Programming Fits In
If we're talking about the history and evolution of cryptocurrency, Bitcoin came first. So Bitcoin is purely a peer-to-peer payment system that doesn't really do much else. It's sort of a sophisticated version of PayPal built on a decentralized ledger that's public and transparent so anyone can see any transaction at any time. You don't have to worry about whether money was sent from one account to another because it's all trackable on a public blockchain.
Even with just that, a number of customer service issues, whether in banking or retail, can be eliminated because it's immediate and public to see every transaction. You don't have to worry anymore about a dispute or a transaction.
However, Bitcoin is pure currency. You can use it to make transactions and other people can give it to you in a transaction, and that's pretty much it.
Ethereum added programming to cryptocurrency in the form of smart contracts. This addition transformed the currency into a trigger that would carry out if-then statements, becoming fully programmable. And of course, if you understand coding at all, you can see how that opens up a whole new world of things that can be done with Ethereum.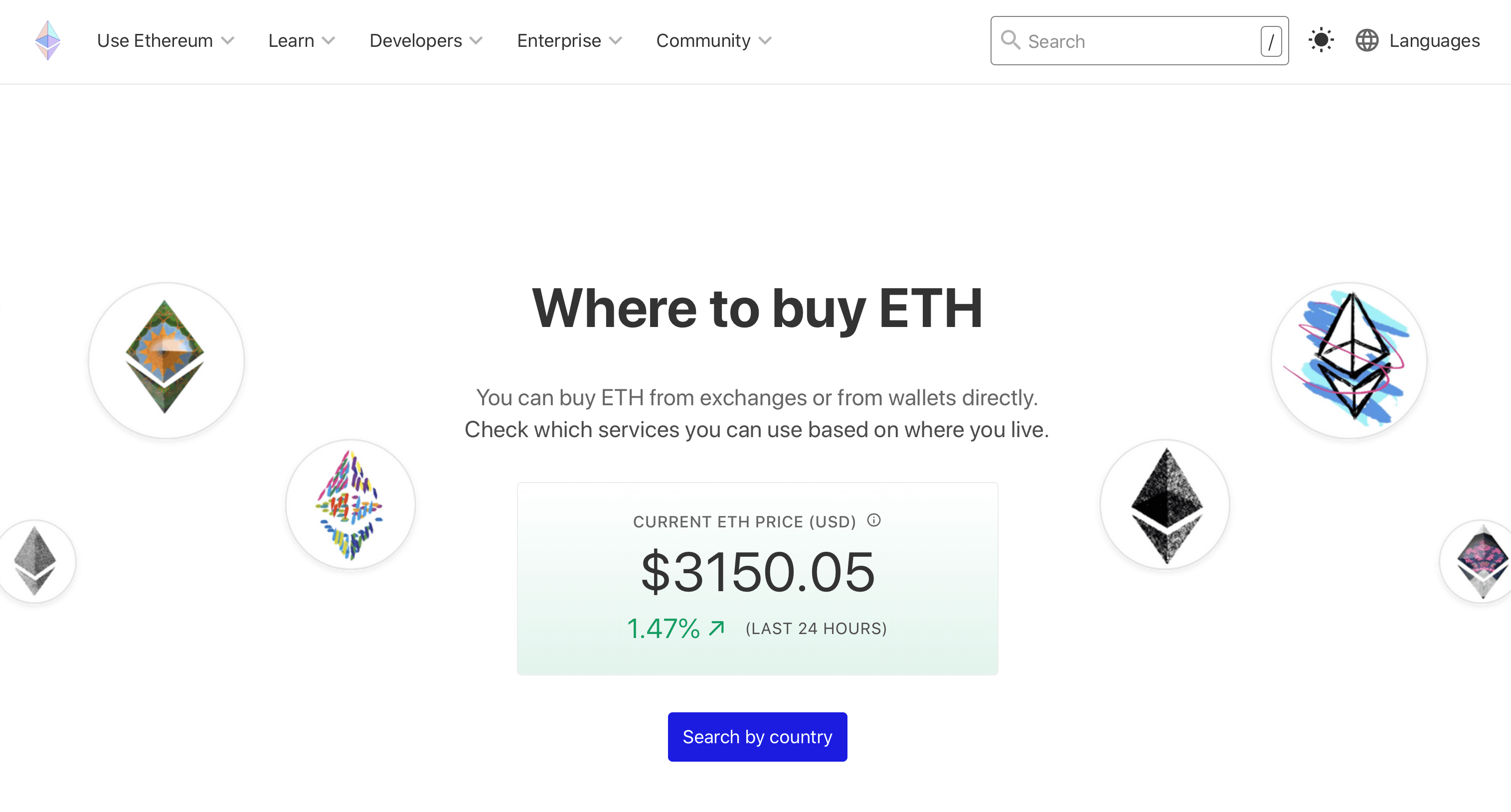 NFTs (non-fungible tokens), which we'll talk about in more detail a little later, were an unintended consequence of the smart contracts and the next evolution.
And this is the part where businesses, especially anyone in a digital space, really should start paying attention. Because this isn't just a money conversation anymore; it's not just about running transactions. This is a decentralized "power to the people" system designed to eliminate so many things that are, as of right now, controlled by centralized powerhouses, and it's being done at a low cost with a low barrier to access.
The Conference You've Been Waiting For
As a small business marketer, you can probably only pick one or two events to attend each year. Get an unbeatable conference experience and expert training at Social Media Marketing World in sunny San Diego, California—from your friends at Social Media Examiner.
🔥 As a valued reader, you can save $650 on an All-Access ticket if you act now! Sale Ends Tuesday! 🔥
CLICK HERE TO LEARN MORE
This decentralization makes a big difference, as well, in the secondary marketplace. The secondary marketplace where we, as consumers, sell off goods we've already bought. For example, we buy a book from an author or an album from a musician, and when we're done with it, we sell it off to another store or a friend.
As of right now, with most traditional currencies, that initial transaction inside the primary marketplace is what the business would receive as income. The business wouldn't receive any funds from further sales in a secondary marketplace.
The smart contracts help put an end to that by coding the transaction to begin with. You can have a code set that once the NFT is sold, the creator or the business would immediately receive a certain amount of bitcoin. You can even split it up in the case of a team effort such as a musical group. Right now, much of cryptocurrency is being imagined in the creative entrepreneur space—artists, writers, and musicians—but the benefits are there for all business entities, no matter the niche.
So what it really comes down to is that businesses need to sit down and think about cryptocurrency and the possibilities. Try to think of ways it can be used to make your industry more efficient, productive, and accountable.
#2: Understanding the Difference Between Fungible and Non-Fungible Tokens
You've probably heard the phrases fungible tokens, non-fungible tokens, and NFTs thrown around quite a bit over the past several years, and especially over the past few months. It's a good time to talk about what these tokens are and the differences between a fungible token and a non-fungible token.
A fungible token is something that has no unique value. For example, when you pay cash at a store, the cashier doesn't choose which dollar bill you take out of your wallet. All dollar bills are essentially the same, with no unique qualities among them.
Non-fungible tokens, on the other hand, do have individual qualities; no two are exactly the same. Non-fungible tokens are items on the blockchain and each is unique. There could be multiple copies of the same one, each of which would have a unique identifier that's trackable on the blockchain. You know exactly where the token came from and which wallets it has moved through or been traded to or even been purchased from and at what price.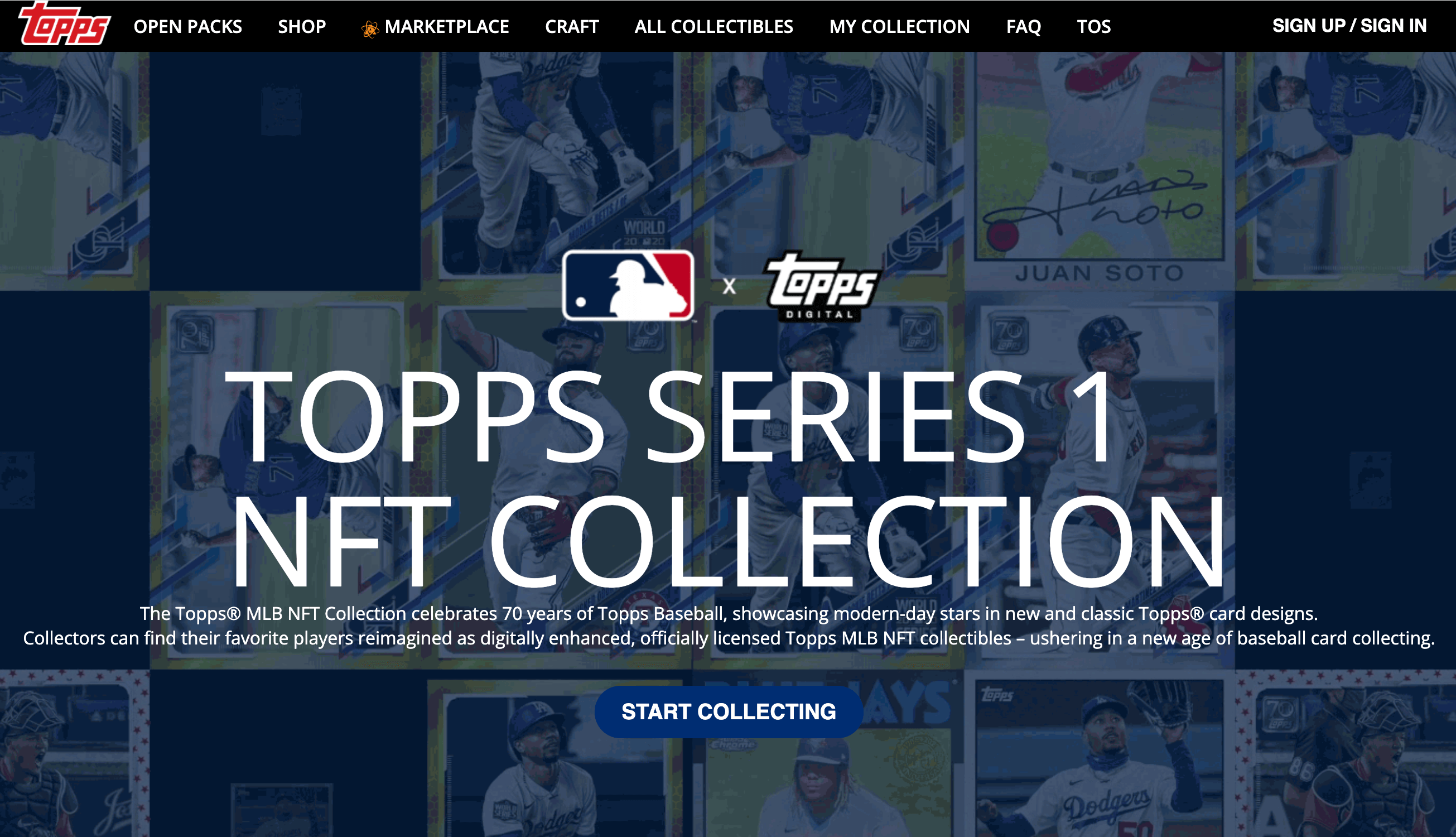 How Businesses Can Use NFTs
As of right now, when people think of NFTs, they tend to think of artists and creative entrepreneurs because those are the industries that are being covered most prominently by the media in association with cryptocurrency. But when we really start to think about the applications that are possible for cryptocurrency, it's more than just digital art. You could be selling an entire digital experience such as a ticket, a membership, and more.
And in fact, by selling these experiences, you can continue to offer value through the NFTs even after the first transaction. This all goes back to that secondary marketplace transaction that we talked about before. If someone purchases an NFT from you such as a ticket, you can choose what experience that NFT will grant them access to and you can continue to build on that in the future.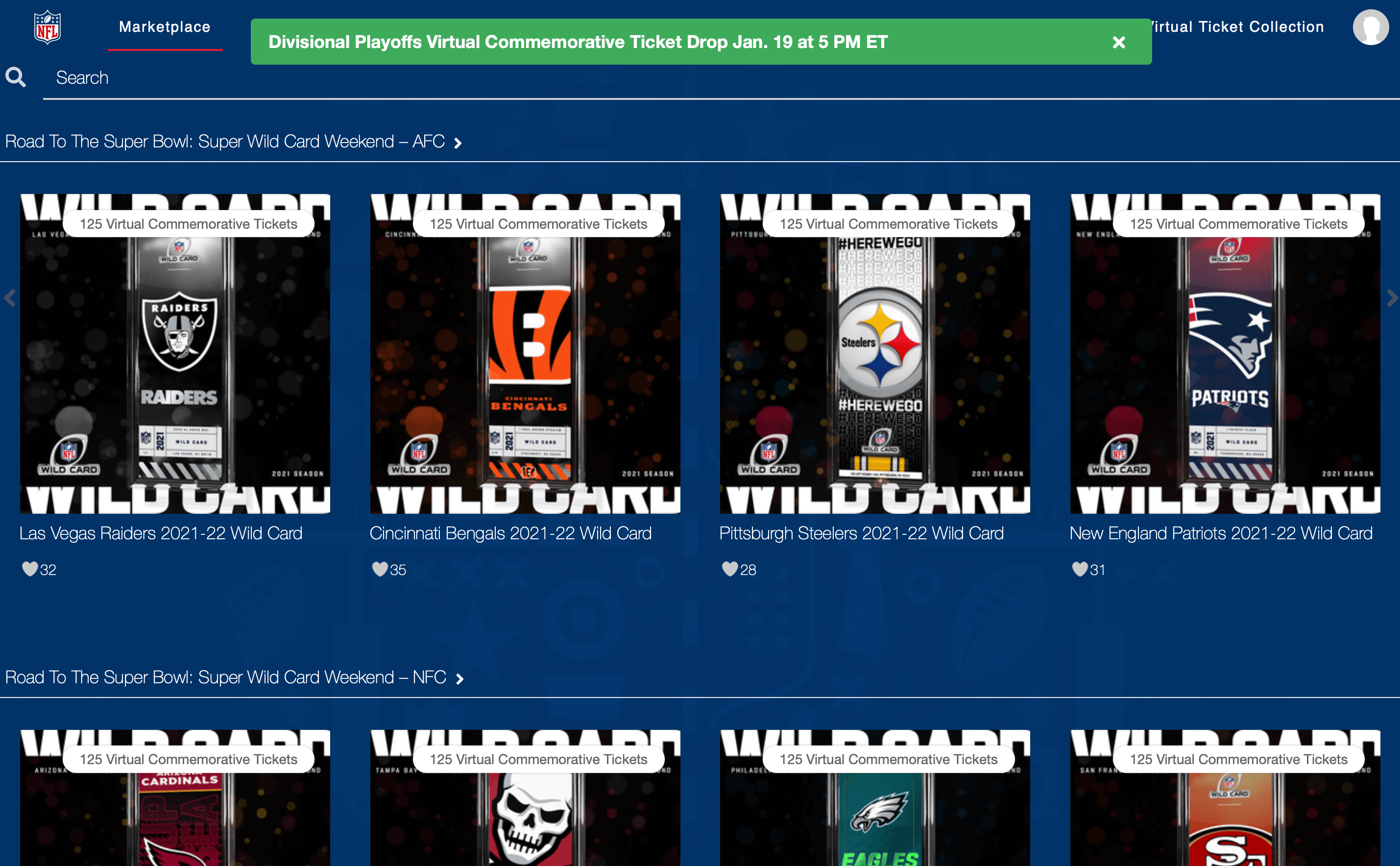 For example, you could put out an announcement that anyone with your NFT in their wallet would get first dibs on purchasing a ticket to your next event. And you would use what's called an airdrop to apply that new experience to their NFT.
Attention Agency Owners, Brand Marketers, and Consultants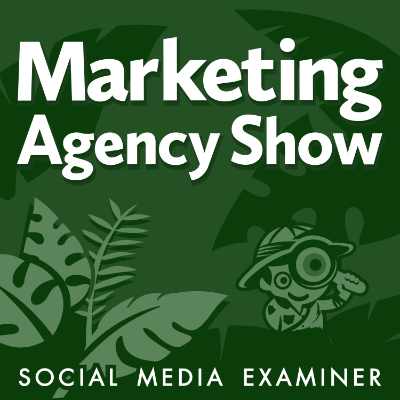 Introducing the Marketing Agency Show–our newest podcast designed to explore the struggles of agency marketers.

Join show host and agency owner, Brooke Sellas, as she interviews agency marketers and digs deep into their biggest challenges. Explore topics like navigating rough economic times, leveraging AI, service diversification, client acquisition, and much more.

Just pull up your favorite podcast app, search for Marketing Agency Show and start listening. Or click the button below for more information.
CLICK HERE FOR THE DETAILS
This means that creators have incentives to continue adding value because doing so drives a secondary marketplace activity and keeps people buying, selling, and trading these NFTs—while driving revenue back to the creator.
And again, because everything is on the blockchain, it's 100% trackable and public, and in most cases, the transactions are immediate. What this means is that there's almost no way to fake it.
That's not to say that people haven't tried. Much like when people snag someone else's photo and try to put up a fake social media profile. They eventually get caught. And now, for those who are at higher risk of having someone try to impersonate them or set up a fake account, social media has ways of verifying those accounts to help everyone else know which account is real.
The blockchain works in much the same way, allowing creators to verify transactions almost immediately.
#3: Where Social Tokens Come Into Play
Social tokens, also called community coins or creator coins, are a form of cryptocurrency tied to the person or business that created them. Social tokens allow the creator (a musical group, for example) to form an economy centered around their brand, giving their audience the chance to own a piece of their community. Read this article for a deep dive into what social tokens are, how they work, and why they're important to the future of business.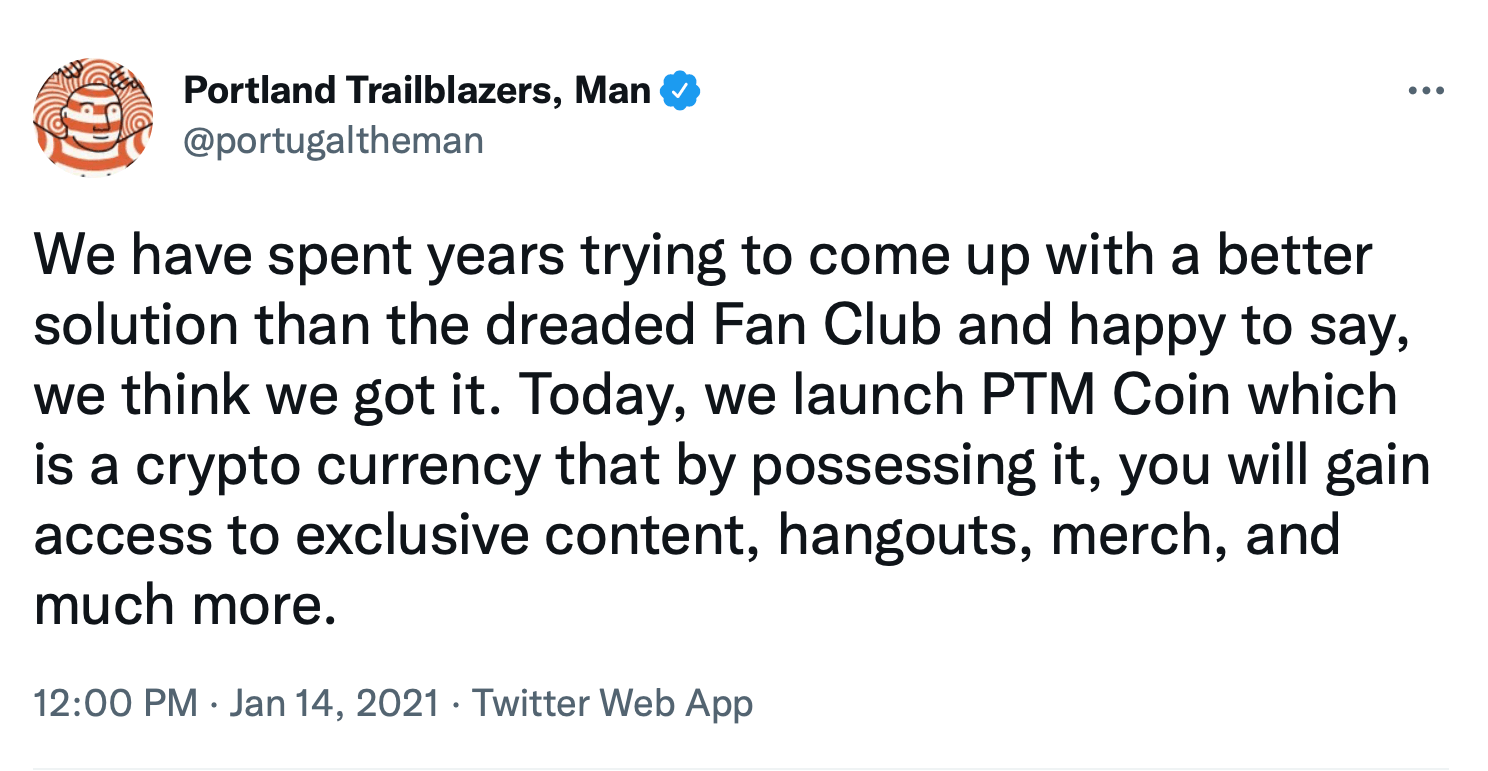 #4: Why Businesses Should Care About DAOs
Let's start by talking about what it means to be centralized or decentralized. Banks, for example, are centralized. Our government is centralized. Every corporation is centralized. They have a central unit, often a CEO or board of directors or some other unit, that has a say in what happens in that organization. Even those organizations with shareholders, although they may try to accommodate them, don't often allow shareholders to have much say in how the organization is run or what happens inside the organization.
When something is decentralized, the organization is built without a central authority. A decentralized autonomous organization (DAO) means that anyone who owns a token or an NFT that's part of a certain collection has a voice in that organization and its direction, future, and decisions.
This is much stronger than the shareholders in a centralized organization, who may not have much of a voice at all.
And it goes much further than just having a decision on what the organization is going to do. But they can also have a say in the allocations of funds that come in, how those funds are distributed, and what they're used for. NFTs are a new way to empower communities of like-minded people to accomplish a common goal.
This can open up a whole new world of possibilities for those communities. For example, a community could decentralize an insurance company, and instead of paying a premium, people could then donate or pay into the DAO. And everyone who owns a piece of this DAO would then have a say in how those funds are going to be distributed and how their people are going to be covered when it comes to medical and healthcare needs.
In a DAO, there's no room for collusion, price gouging, or other shady tactics. There's no CEO pocketing the profits at the expense of the people funding the organization. Instead, the community itself determines how it will take care of members through the DAO.
Now, as business owners, this grants us a unique opportunity to sit down and look at our current business model, with the understanding of how DAOs are going to impact our industry, and be on the forefront of that impact.
#5: The Metaverse, Crypto, and Business
As we talk about things like cryptocurrency, NFTs, and Web3, they all come together to create a space we now call the metaverse. This metaverse is where our digital reality coincides with our physical reality.
For example, The Sandbox and Decentraland are "verses" that have a specific number of land plots that people can buy, sell, hold, or build on. Visitors to these platforms can easily walk through the space either in virtual reality or on their computers or mobile phones, and experience all of the things that these brands and individuals are building.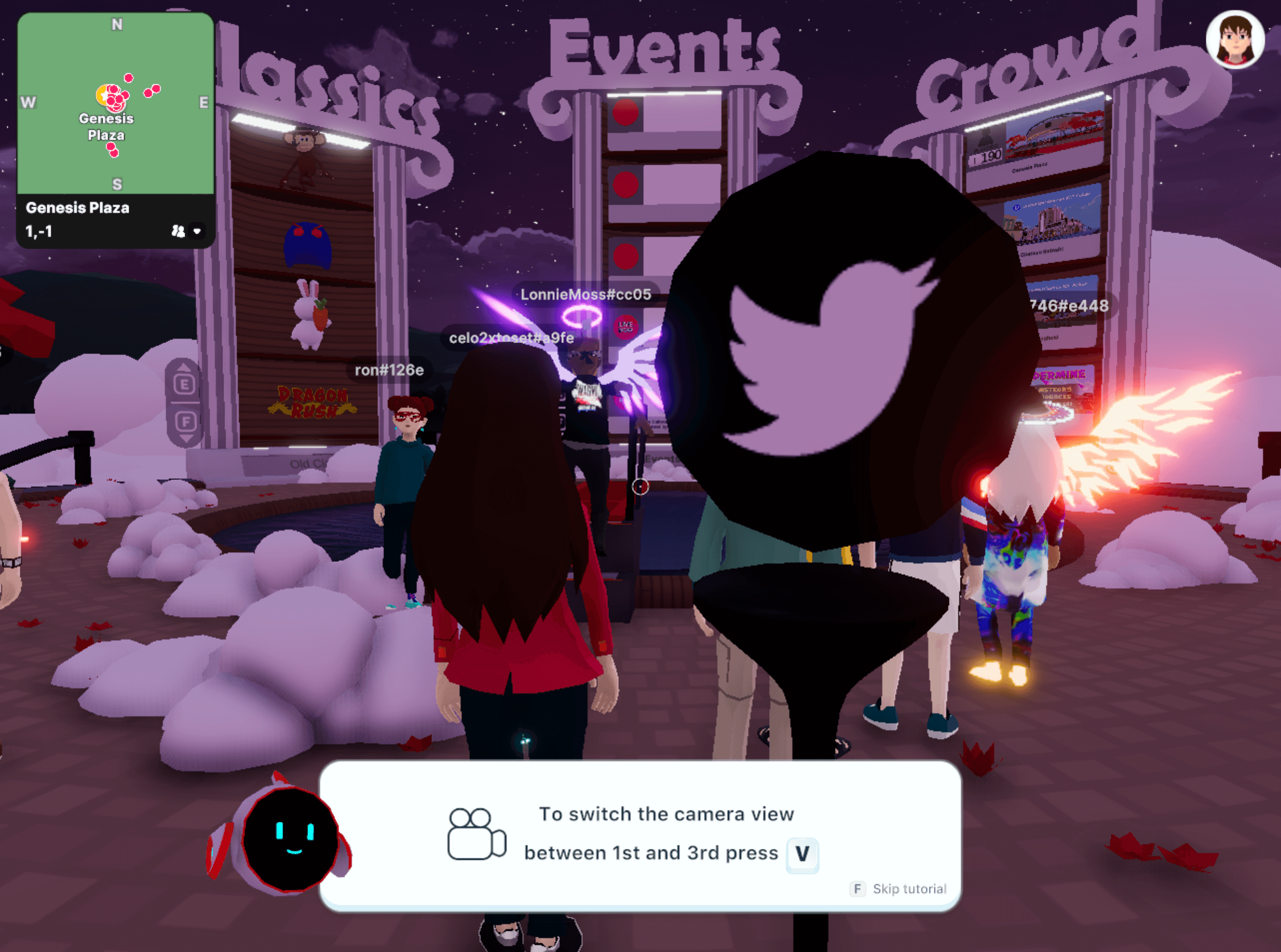 Some people are still skeptical about how large an impact the metaverse will have once it's fully built but anyone who has friends they've met over the internet can understand just how much overlap there is between our digital space and the physical reality around us.
In many ways, the metaverse, cryptocurrency, the blockchain, Web3, and NFTs are blowing up faster than many people predicted. But one thing is for certain—they're here to stay. NFTs will soon be ingrained into our everyday life.
You can imagine a world in which your driver's license is an NFT, where you'll have digital proof of ownership over things like your ID. And the best way to get in front of it now, as a business owner, is to look at what's to come and jump in. Just start. You're going to need to do some research, but in many cases, going through the process will also give you some insight into what you can do and how it can benefit your audience.
Other Notes From This Episode
Where to subscribe: Apple Podcasts | Google Podcasts | Spotify | YouTube Music | YouTube | Amazon Music | RSS
✋🏽 If you enjoyed this episode of the Crypto Business podcast, please head over to Apple Podcasts, leave a rating, write a review, and subscribe.
Disclaimer: The information provided on this website is provided solely for educational purposes and does not constitute any advice, including but not limited to, investment advice, trading advice or financial advice, and you should not treat any of the website's content as such. Social Media Examiner recommends that you independently research any information contained on this Website and that you speak with an investment professional before making any decision to purchase, trade, hold or sell cryptocurrency. Nothing herein should be treated as a recommendation to buy, sell or hold cryptocurrency. Social Media Examiner cannot guarantee the accuracy of any information listed on the website and is not responsible for any missing or wrong information. All information is provided as is and should be used at your own risk. Social Media Examiner disclaims all responsibility and liability for your use of any information found on the website.
---
Stay Up-to-Date: Get New Marketing Articles Delivered to You!
Don't miss out on upcoming social media marketing insights and strategies! Sign up to receive notifications when we publish new articles on Social Media Examiner. Our expertly crafted content will help you stay ahead of the curve and drive results for your business. Click the link below to sign up now and receive our annual report!
3 Days of World-Class Training—Zero Travel!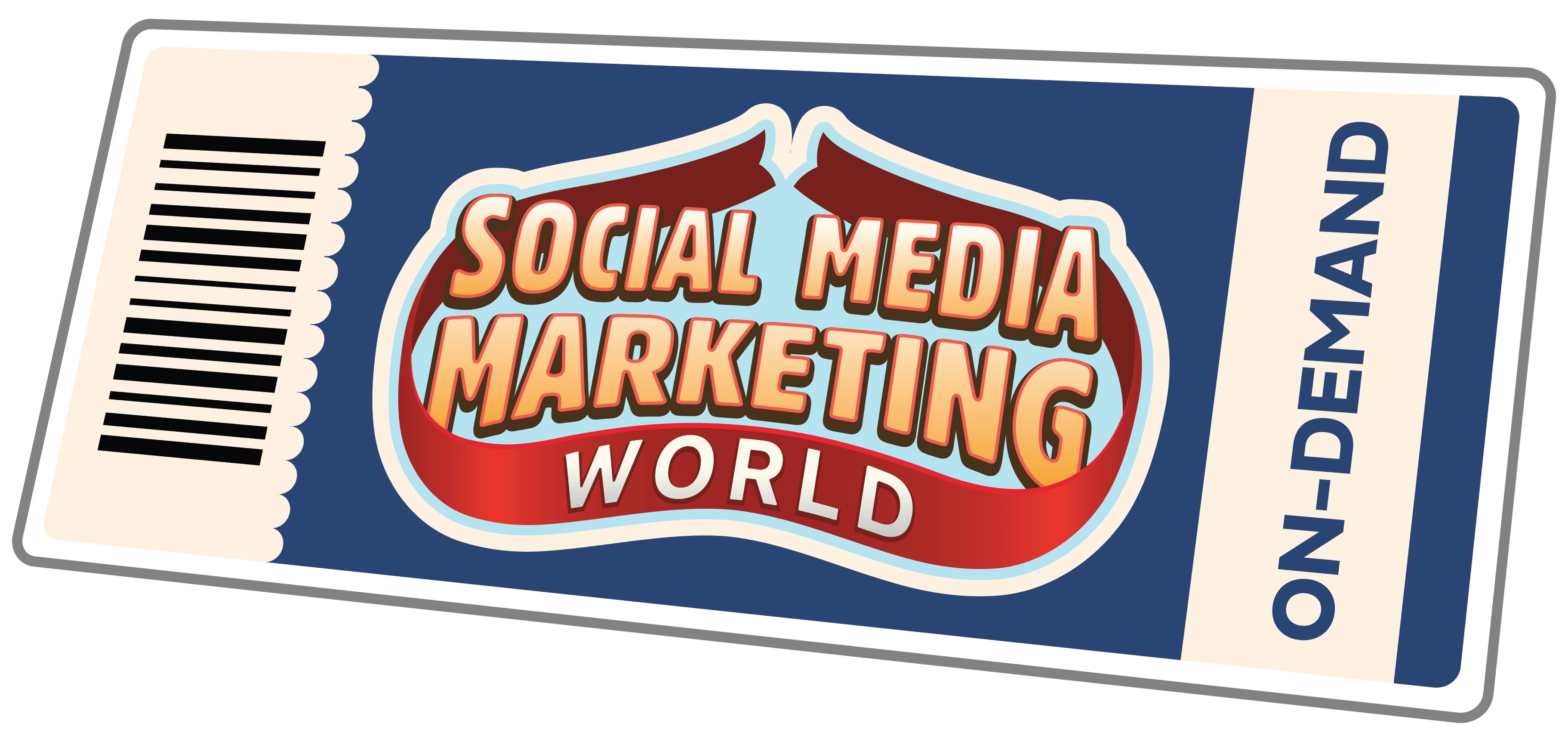 Travel to Social Media Marketing World off the table? Get all of the great content at a fraction of the price with an On-Demand ticket.

That's full access to recordings of every keynote, workshop, and session—the ones people travel thousands of miles to see. Don't wait. Get your On-Demand ticket and enjoy actionable content that you can watch anytime, anywhere.
GET YOUR ON-DEMAND TICKET NOW