Wondering if NFTs, social tokens, and crypto could benefit your business? Are you concerned whether you're missing out on what Web3 has to offer?
In this article, you'll discover why crypto is the new frontier for business.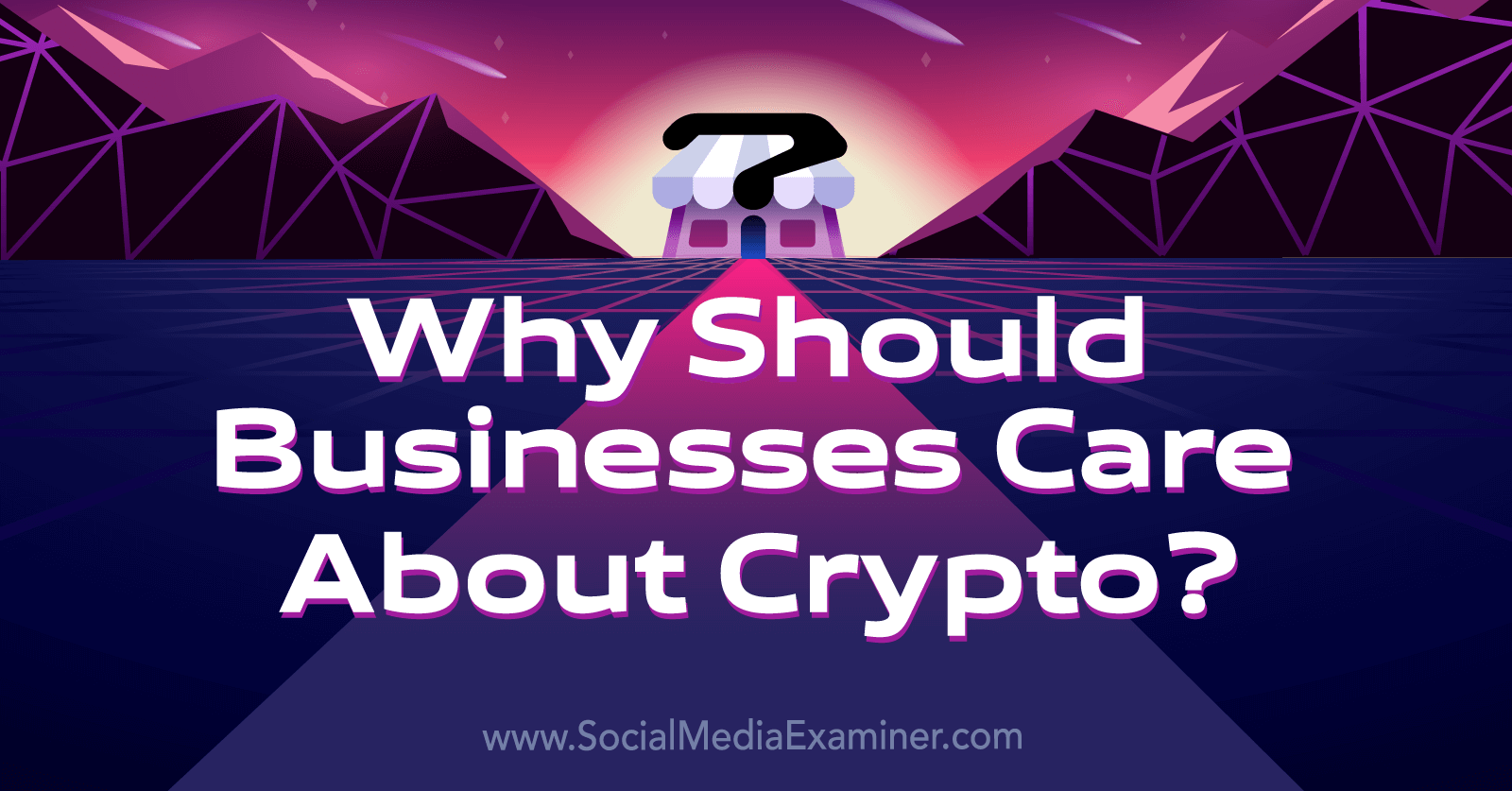 What You Need to Know About Crypto Today
If you work for a small business, are an entrepreneur, or are a creator, I want to invite you along as I explore this new frontier. Rather than focusing on the financial or technical side of crypto, I want to focus on business use cases, what's possible today, and what will be possible in the future.
Why? I believe we're at the front end of a massive shift that will forever change the way people do business. I want to help you see what's possible.
I see a recurring pattern. Listen to these quotes:
"I predict the Internet will soon go spectacularly supernova and in 1996 catastrophically collapse," said Robert Metcalfe, founder of 3Com and Metcalfe's law, in 1995.
"I'd shut Apple down and give the money back to the shareholders," said Michael Dell in 1997.
Clearly, Metcalfe and Dell had no idea how wrong they'd be.
As you begin exploring this new frontier, you're going to face a lot of naysayers—people who don't think the future I'm about to talk about will become real. Keep this in mind: Just because people lack vision to comprehend a future they don't understand doesn't mean you should listen to them.
So why should you listen to me?
Let me start with a story about my journey into crypto. In November 2020, I sent a very difficult email to our customers. The subject was "An important announcement…"
I went on to say, "I have a difficult announcement to make. For the past 8 years, thousands of marketers from all around the world have trekked to San Diego, California for an unparalleled experience known as Social Media Marketing World." I then explained that due to COVID-19, our city forced us to postpone our conference until 2022. We were on lockdown.
You might remember those days, being stuck with very little to do as you waited for the world to reopen. For me, this lockdown actually unlocked something. Being freed from the work it takes to put on a massive conference allowed me to explore new opportunities.
I dipped my toes into a brand-new app called Clubhouse. I began learning about crypto from Fred Ehrsam, the co-founder of Coinbase, America's largest crypto trading exchange. I didn't really understand what crypto was, but I was interested, and I spent a lot of time on Clubhouse learning about it.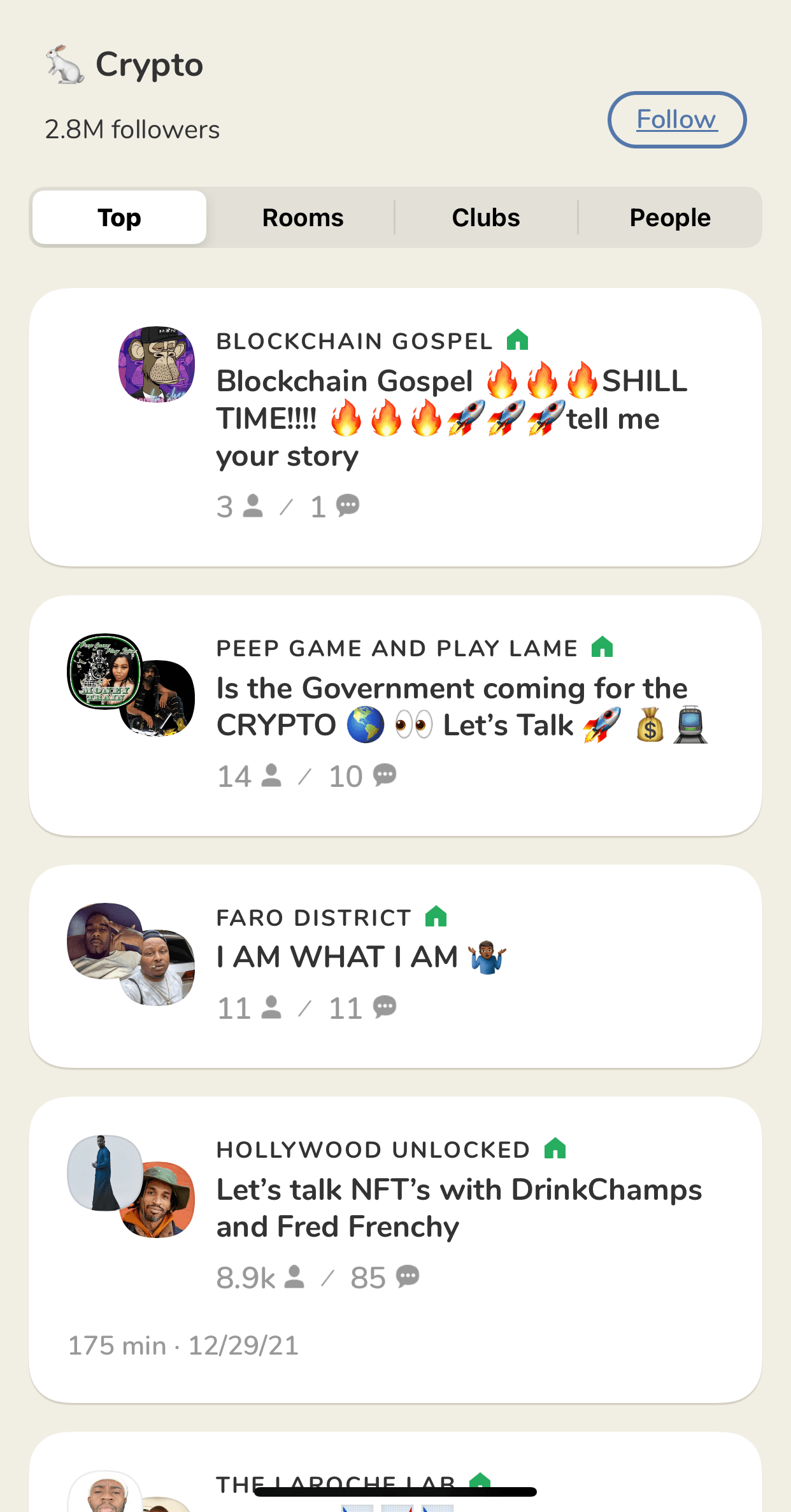 An old industry friend noticed and reached out in February 2021. He asked if I wanted to be part of an initial round of creator coins launching on this new platform called Rally. I replied, "I've given this some thought and I'm not ready for this. I've got too many CEO things on my plate." I frankly didn't understand any of it.
That triggered me to reach out to my good friend Joel Comm. I began asking lots of questions and he encouraged me to get into crypto. So, in March 2021, I set up a Coinbase account and purchased my first $100 in Ethereum. At the time, it was trading at about $1,500 a coin.
Then I began a familiar story that you may have heard from your friends and colleagues. I went deep down the rabbit hole. I began listening to podcasts every day. I learned about macroeconomic trends and how to buy and sell crypto. I found out more about social tokens, NFTs, decentralized autonomous organizations, decentralized finance, the metaverse, and a lot more.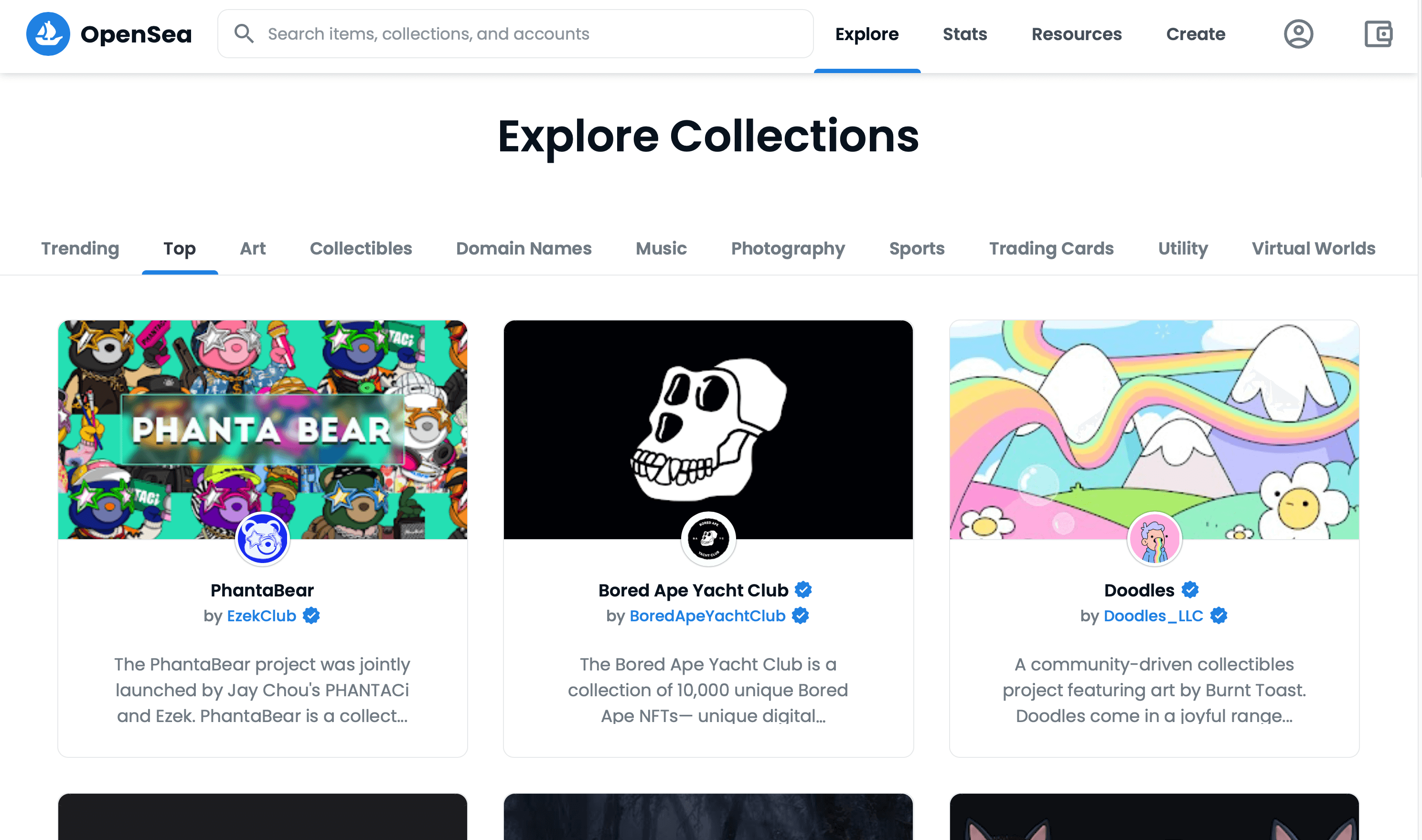 As these things tend to go, I began telling my friends about the investment opportunity with Bitcoin and Ethereum.
It wasn't until later in 2021 that I started to see an interesting trend happen. It reminded me of something I'd seen before. Here's what I realized.
Crypto Is a Very Complicated Space
It's super-confusing and has its own language. Words like aping, trad, degens, floors, and so many more are part of the standard vocabulary. If you're wondering, aping means rushing in, trad means traditional, degens are how people identify themselves as part of the crypto movement, and floors are the base price of digital goods.
It's not just the language that's confusing, it's also the rate of innovation, the technical side of things, and all of the financial angles that add layers of complexity.
It's Paradigm-Shifting
Things that weren't possible before, all of a sudden were made possible. More on that later…
It's Dominated by Finance Folks and Techies
Financial folks are a very special breed and have their own understanding of marketplaces, value, liquidity, and so on. If you've ever watched CNBC, you'll understand that the financial world is a well-established and complex industry.
And then you have the techies. These include cryptographers, developers, blockchain experts, security pros, smart contract designers, and so on.
As of this writing, five companies represent 20% of all publicly invested capital in the United States: Apple, Microsoft, Alphabet (aka Google), Amazon, and Tesla. The value of these companies combined is $10 trillion.
So I thought to myself, technical people who don't want to work for giant companies are looking for new opportunities and financial people seem to see something here.
Then I saw a connection from 2008. In the social media world, where I've been for more than 12 years, it was public relations people who were the early movers into social media. Why? I believe it was because they were being disenfranchised by the growth of the internet. Businesses were less interested in what public relations people did—getting exposure on radio, television, and print media.
Social media was the opportunity for PR agencies to pivot into a new frontier. Back then, social media was the Wild West. It was paradigm-shifting. And just like crypto today, it needed people to help usher the business world into a new reality.
#1: Understanding This New Era of Internet Innovation
So what's this new reality? To understand it, we should discuss the three major eras of the internet.
First There Was Web 1.0
When I was younger, I worked in the Sears computer department as a sales manager. I remember a guy coming in and purchasing three computers. I asked him why. He said it was for the world wide web and it was going to be huge.
In the mid-to-late 90s, the web started becoming popular. In the beginning, it was only text and photos. At the time, everyone was talking about companies like Netscape (the first web browser), Yahoo (the web's directory), and Flickr (where people stored their photos).
I clearly remember the buzz and the overwhelming skeptics in the Web 1.0 era. No one could have imagined what the world wide web would become. Back then, no one owned the internet. Instead, it was a big mesh of interconnected computers that simply housed information.
Then There Was Web 2.0
Around the early 2000s, we entered into a new era. If Web 1.0 was text and images, Web 2.0 was peer-to-peer and social.
Companies like Skype enabled free video conferencing to anyone in the world. You posted what you were having for lunch on Twitter. Facebook was where you connected with long-lost friends.
And of course today, these businesses do so much more.
There was no chance we could have seen that companies like Amazon, Google, and Facebook would become the largest, most powerful companies in the world. But the truth is that these companies have become centralized sources of extreme power. And with that much power comes problems.
Today, if you create an innovative product and sell it on Amazon, the company can delist your product—or worse yet, create a knock-off and put you out of business.
If Google doesn't like what you have to say, you can say goodbye to website traffic or video views on your YouTube channel. It's as if you never existed.
And what about Facebook? You've likely heard the story of how Facebook banned an Instagram account that existed for nearly 10 years because it had the name metaverse—and they did this right after they changed their company name to Meta.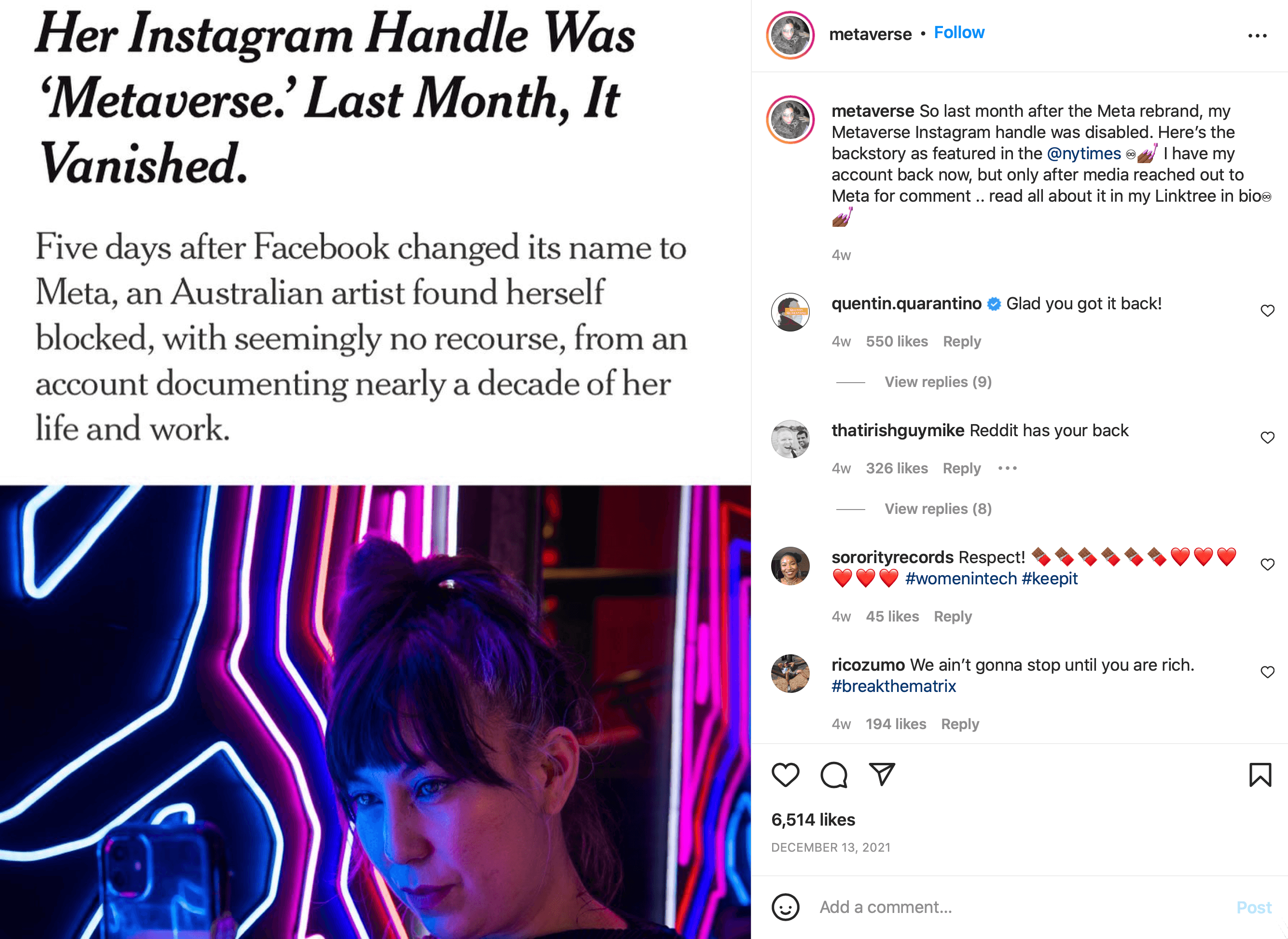 Web 2.0 is controlled by a handful of companies who have complete and total control over the majority of the internet, which makes it a lot harder for new businesses to compete.
Enter Web3
We are at the very early stage of the new level of internet innovation. Web3 brings ownership and decentralization. It's best summed up in the words, "Power to the people."
So much of Web3 is built on open and transparent protocols that live on the blockchain. Much like the internet, the blockchain is decentralized, meaning no one really owns it. And ownership is a new concept. Now anyone can buy, sell, and trade tokens, NFTs, and more.
#2: Business Use Cases for Web3
Just like when we were in Web 1.0, we could never have imagined what Web 2.0 would look like or make possible. It's also true that it's hard to imagine what Web3 could look like.
Let's explore a few use cases.
Decentralized Autonomous Organizations (DAOs)
In November 2021, Christie's decided to auction the United States Constitution. There were only seven known copies of the original Constitution and six are held by institutions. This was the last one held by a private investor.
Using Discord, a group of people banded together and started the Constitution DAO. In only 7 days, they went from zero to collecting $40 million in crypto and persuading Christie's to recognize them as a legitimate bidder.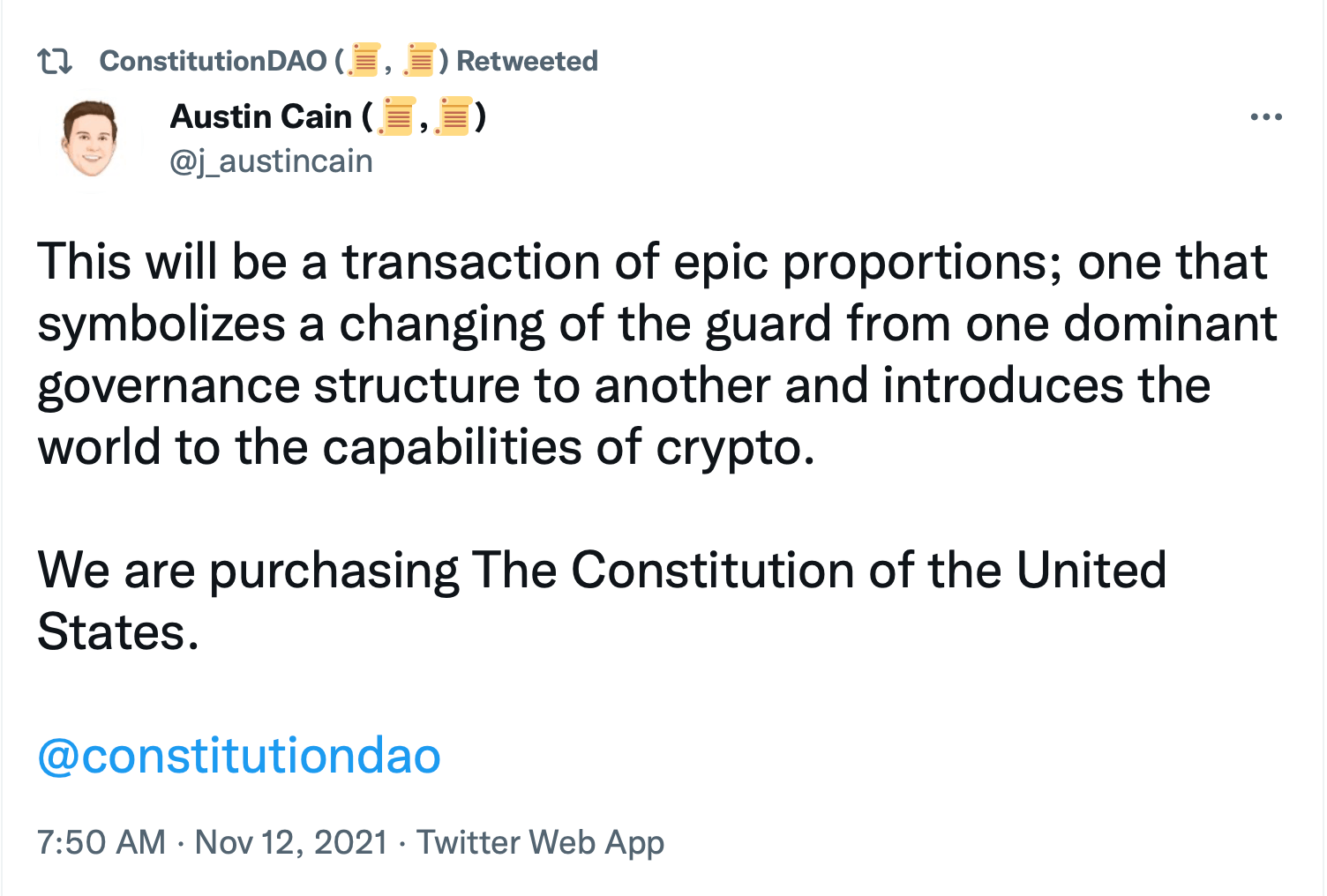 They ended up losing the auction to a billionaire but this opened many people's eyes to the powerful possibilities of DAOs. It showed how crypto could enable strangers to get together behind a cause and go toe-to-toe against some of the most powerful people in the world.
Non-Fungible Tokens (NFTs)
A familiar name in social media circles, Gary Vaynerchuk, decided to launch a project called VeeFriends. He drew pictures of monkeys, cats, llamas, and a lot more and some of them had fancier backgrounds. He published about 10,000 of these digital assets. Some were rare, while others were in sets of 40 or more.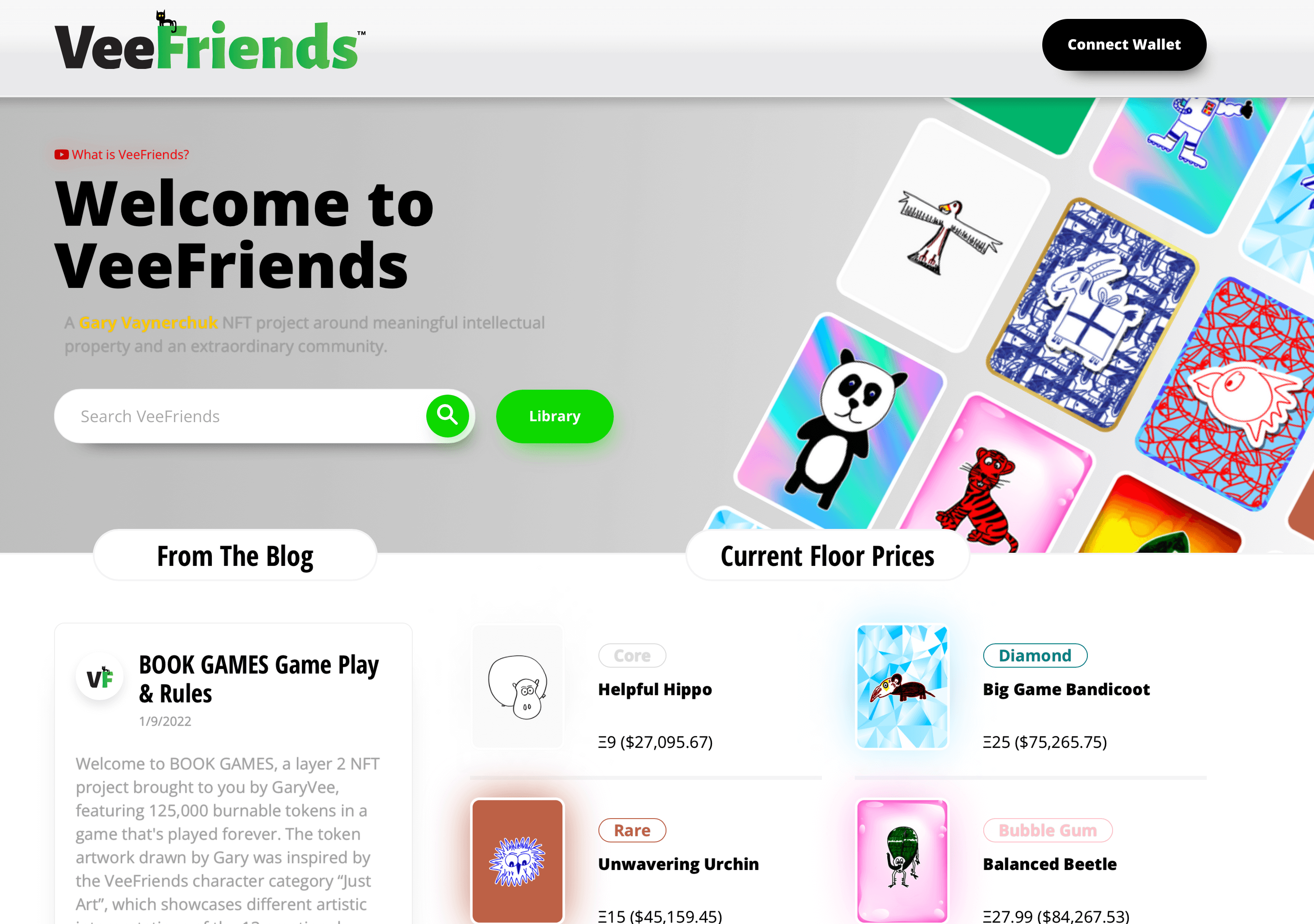 You could purchase them for as little as half of an ETH, which was about $1,100 each at the time.
What set these NFTs apart was that Gary would be hosting an event called VeeCon for the next 3 years and the only way to get in was to own a VeeFriend. In about 12 days, he sold out. Because these NFTs are based on smart contracts, Gary earns a commission every time they trade hands.
As of this writing, these NFTs have had 33,500 trades and the floor price is $38,400 for the most basic VeeFriend. Doing some basic math, these tokens as a whole have a value of over $384 million.
Social Tokens (Also Known as Creator Coins)
Joe Pulizzi, the founder of the Content Marketing Institute and Content Marketing World, sold his business a few years ago. Recently, he started an email newsletter and blog called The Tilt. His mission is to turn content creators into content entrepreneurs.
He started his own token called $TILT, which he uses as an incentive for people to join and share his newsletter. People can buy, sell, or trade the tokens. He also allows people to purchase experiences from him using the token. To date, he has one of the most successful creator coins. Originally, a $TILT coin was around $0.25 per coin and now it's worth more than $28 a coin.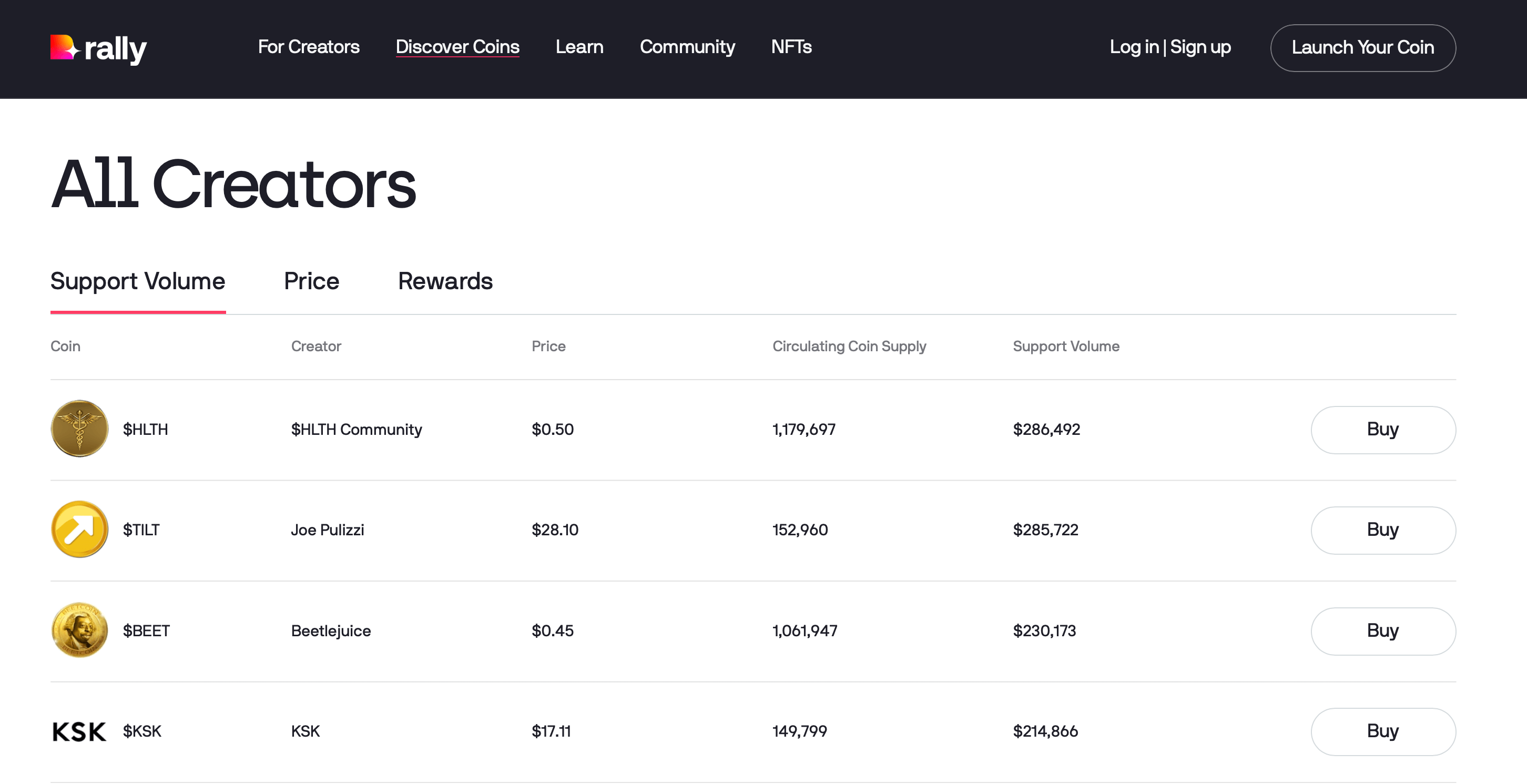 Joe integrated $TILT coin into a Discord community. Depending on how many tokens someone holds, they get special access to exclusive discussion forums.
#3: Other Notable Developments in Crypto
Here are a few more reasons you should pay attention to crypto:
Eric Schmidt, the former CEO of Google, has become a strategic advisor to a crypto-based company.
Jack Dorsey, the co-founder of Twitter, recently quit Twitter to focus on crypto. He changed the name of his other company from Square to Block.
Facebook just renamed its company Meta and said it is going all-in on the metaverse, which will be enabled by the blockchain.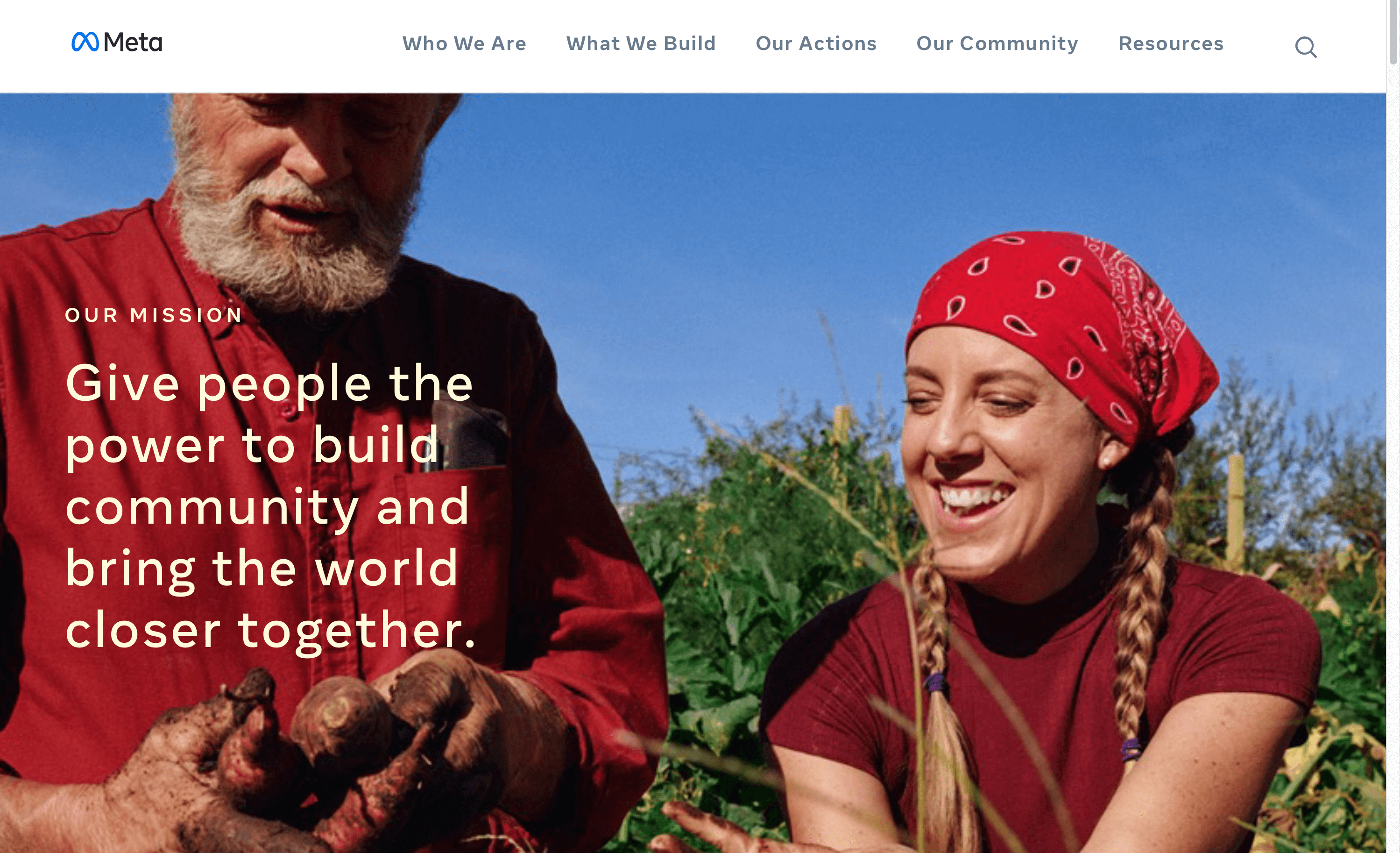 Total investments in cryptocurrencies alone are $2.3 trillion as of this writing.
Companies like Visa, Mastercard, and PayPal are all getting into crypto.
Imagine a day when you won't have to give up to 3.5% of every dollar you collect to a company like American Express. Crypto will make it practically free and with that extra capital, you could reduce your costs, hire more people, and do so much more.
As I mentioned, no one could have imagined what Web 2.0 would become when we were operating in a Web 1.0 world. Similarly, it's hard to imagine what Web3 is going to do for business.
It's my goal to help you understand the business side of crypto and Web3. I'll introduce you to people in the know. And just maybe, you'll see how it will change the world and how it could change your business.
Other Notes From This Episode
Where to subscribe: Apple Podcast | Google Podcasts | Spotify | Amazon Music | RSS
✋🏽 If you enjoyed this episode of the Crypto Business podcast, please head over to Apple Podcasts, leave a rating, write a review, and subscribe.
Disclaimer: The information provided on this website is provided solely for educational purposes and does not constitute any advice, including but not limited to, investment advice, trading advice or financial advice, and you should not treat any of the website's content as such. Social Media Examiner recommends that you independently research any information contained on this Website and that you speak with an investment professional before making any decision to purchase, trade, hold or sell cryptocurrency. Nothing herein should be treated as a recommendation to buy, sell or hold cryptocurrency. Social Media Examiner cannot guarantee the accuracy of any information listed on the website and is not responsible for any missing or wrong information. All information is provided as is and should be used at your own risk. Social Media Examiner disclaims all responsibility and liability for your use of any information found on the website.