Want to differentiate your business? Wondering how to give people an unforgettable Web3 experience?
In this article, you'll discover how to create immersive experiences in Web3.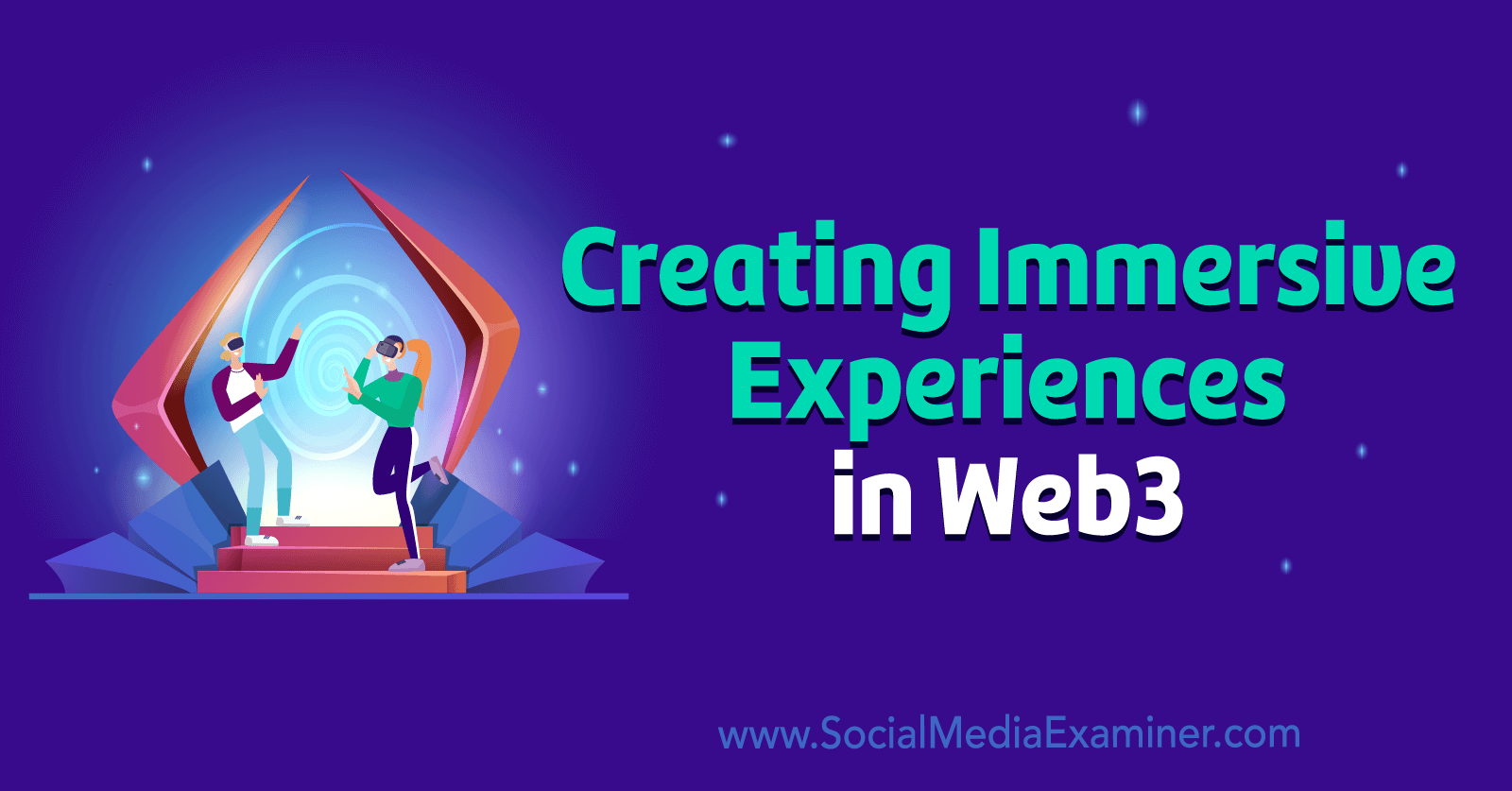 Immersive Experiences in Web3: Why Do The Matter and What Are They?
The relational dynamic between newer audiences and brands has changed. Today, people want more than to watch an ad that features your product or brand. They expect to be immersed in a phenomenal experience presented by your brand.
In fact, Sandy Carter quotes Gartner as saying that the last form of pure competitive advantage is that experience. She goes on to state that creating immersive experiences is one of the top five things a company needs to focus on today.
What qualifies as an immersive experience in Web3? A virtual world, a loyalty rewards program, a game… each of these can qualify as an immersive experience if they require user participation and engagement, and solve a business problem.
A good example is Starbucks Odyssey Loyalty program. It's an immersive experience. Customers play an active part in checking in to receive their badges and rewards during purchases and Starbucks enjoys repeat customers.
#1: Creating Immersive Experiences: Co-Creation
Every immersive experience or engagement strategy should begin with the business goal you're trying to achieve.
Do you need to:
Reach a new audience?
Generate deeper loyalty with your current customer set?
Educate people about something that's never been done before?
Work backward from the problem and let it dictate what you do next and who you co-create the solution with.
In this instance, co-creation refers to designing, developing, and deploying your strategy, roadmap, and product jointly with your customers or users. This doesn't mean you hand the idea and keys over to your customers to replace your team.
Your task is to figure out where your customers can add value in the process, identify the right step to bring them in, and then execute on a fun way to engage them in the process that brings value to both parties.
Forever 21 Shop City
Forever 21, a clothing store that sells affordably priced fashion, was losing market share with younger consumers who didn't view the brand as relevant.
To improve their brand image and grow sales with that consumer segment, Forever 21 built a metaverse or a digital world inside Roblox, an immersive virtual space frequently used by younger consumers.
Inside the immersive Forever 21 Shop City, the brand co-created digital fashions with the very consumer demographic they wanted to touch. Two of those creations—beanies and t-shirts—went from being worn by in-world avatars to making their debut as physical products sold in stores.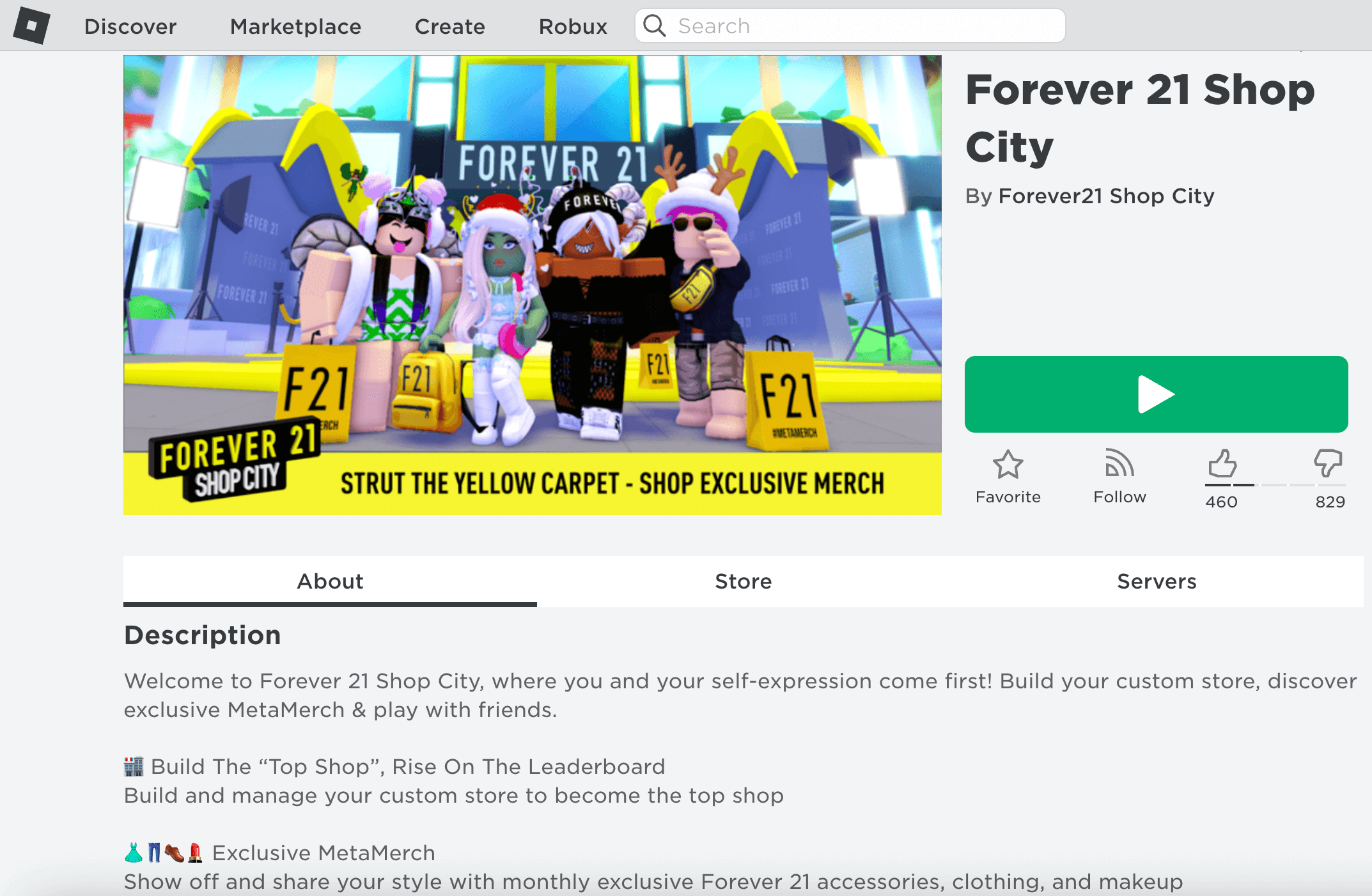 Today, Forever 21 Shop City is still incredibly popular. The space has higher engagement than any social media platform, and store sales from the target demographic have risen.
At the same time, that up-and-coming generation experienced working with real fashion designers and saw the result move from the digital world to the physical world—something they'll remember for a very long time.
#2: Creating Immersive Experiences: Rewards and Loyalty
The next component to consider is a mechanism for rewarding loyalty.
From coffee shop memberships to airline miles, programs that reward faithful customers for doing certain things isn't a new idea.
These programs work because they benefit the business and the consumer.
People will often stick with one airline to accrue miles and enjoy the benefits of upgraded flight experiences, which means the airline enjoys repeat customers.
People opt into loyalty programs with grocery stores and shop there more often to get member savings, which means repeat customers for the store.
For many small- and medium-sized businesses, these programs are low-tech and involve a punch card. It's a solution that works well but has limitations.
As a business, you don't really know whether the person holding the card is the person who 'owns' the card. One physical card can be used by multiple people because there's no way to tie it to a single individual so you may or may not be rewarding your actual customer.
And, If a customer loses their card, there's no easy way to give them a copy that includes all past purchases.
Web3 solves both of these issues because the loyalty credential and customer's activity are recorded on the blockchain. Both Starbucks and Nike have successfully embraced this solution.
IHOP Bank of Pancakes
International House of Pancakes (IHOP) is a restaurant that serves pancakes and other diner food.
In April 2022, the chain launched the International Bank of Pancakes, a loyalty program based in Web3.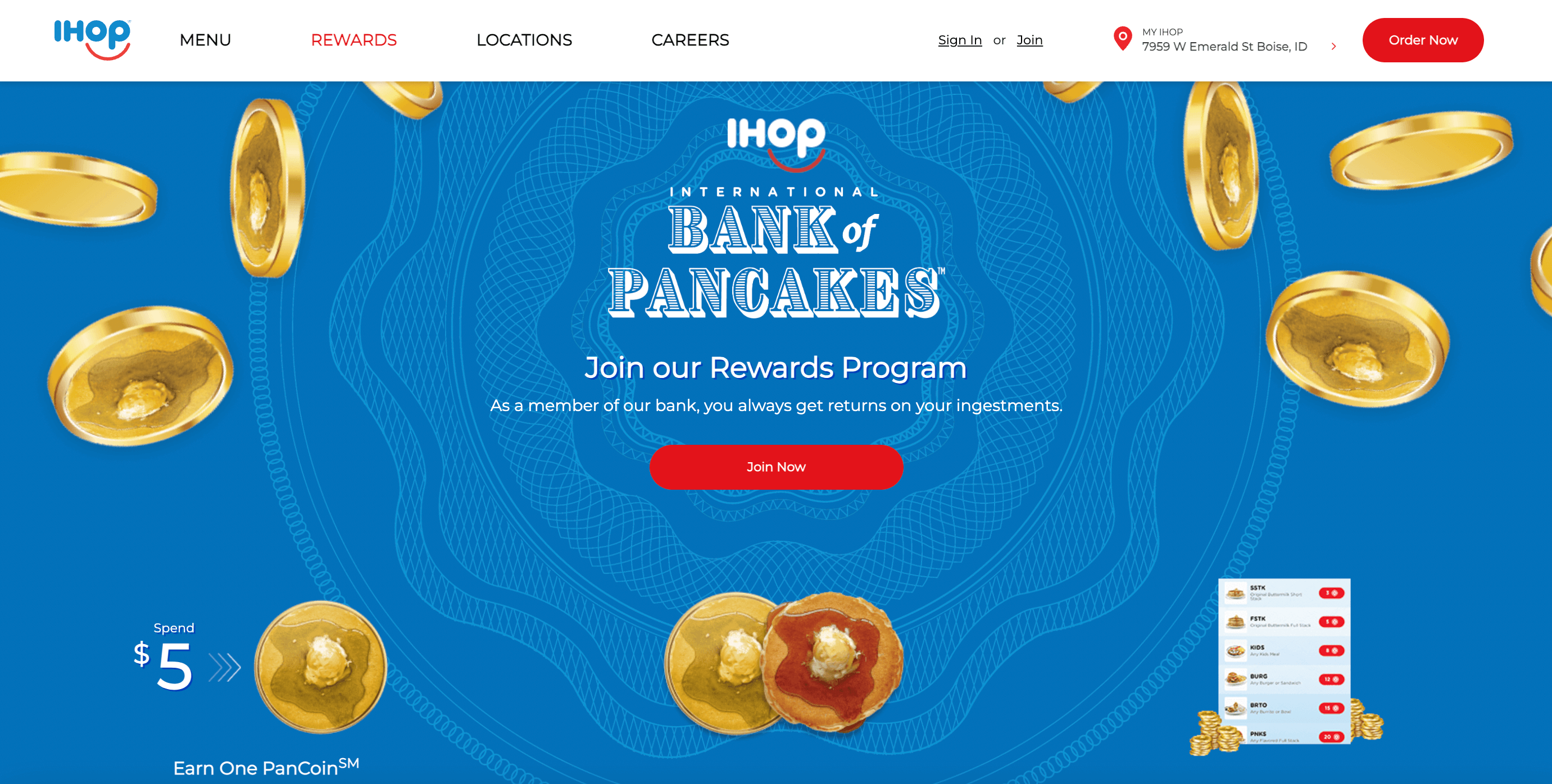 As a customer, you download the app to join and each time you spend $5, you earn a PanCoin. PanCoins can be accrued and exchanged for rewards like a short stack of pancakes or other food items. Members also enjoy other perks like birthday pancakes, access to exclusive offers and secret menu items, and more.
The interesting thing about this program is that IHOP didn't use words such as NFT or Web3. They use loyalty program and digital collectible, which made things feel familiar and lowered the bar to entry for customers.
#3: Creating Immersive Experiences: Community
The third thing to think about is creating and gathering your community.
Your community can gather any number of places—on Telegram, Discord, or even Twitter. Where your community gathers is less important than why your community gathers.
You're not looking to gather a broad, general audience of people who are aware of and occasionally engage with your brand. Your goal is to build a community of people who are so deeply engaged that they have FOMO if they don't contribute to, attend, or take part in your events and activities.
You can use NFTs to qualify and verify your community members and give them a stake in your initiatives. That alone won't guarantee you have a strong community, however.
Community also relies heavily on leadership. Yes, the ethos of community in Web3 is that ownership or control isn't centralized under a single person. But if you don't have a figurehead modeling and leading from the top, your members won't know how to move forward.
Finally, there's the element of trust. If trust within the community is broken, that plays out in public and can result in the community fracturing or fully dissolving.
Two examples of well-led and strongly engaged communities spring to mind: DeGods led by @FrankDeGods and Crypto Tech Women led by @Gianiniskarlett.
Polygon
Polygon lets you build and scale decentralized applications and projects on the Ethereum blockchain.
Polygon has grown into one of the largest organizations in Web3 and a central component of that growth is community.
First, Polygon is incredibly responsive to requests for help or solutions. Instead of treating you like a number in a line and keeping you at arm's length, they immediately come alongside you and listen to what you're saying to find out how they can serve you. Who wouldn't want to be part of that type of community?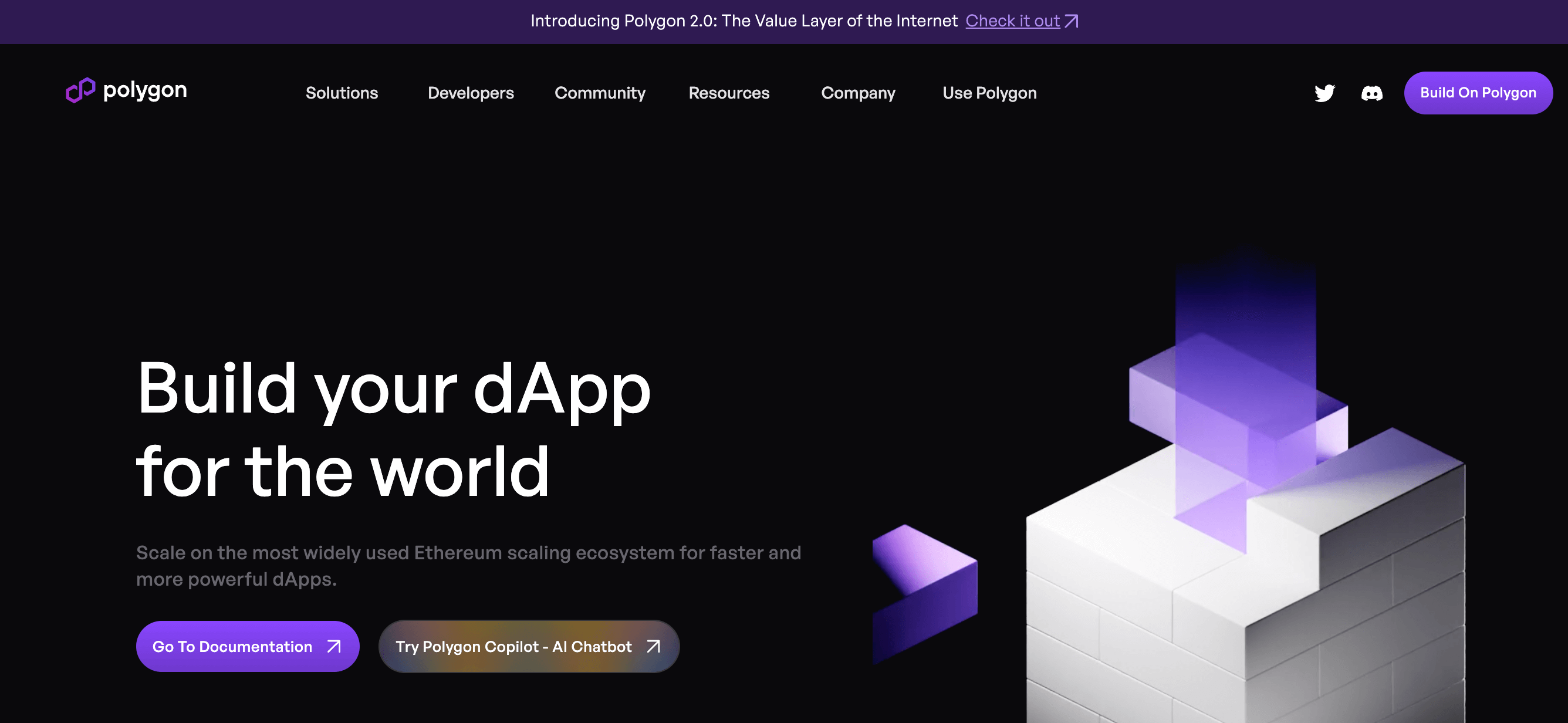 Second, they actively work as a connector among the people and businesses in their ecosystem. Instead of positioning co-founder Sandeep Nailwal as the centralizing mediator between parties, Polygon's community acts as a decentralizing conduit to connect companies to others with a similar purpose or goal so both parties enjoy a win. This culture has resulted in a very strong, tight community and it's one of the reasons companies such as Nike, Disney, and Reddit work with Polygon.
Finally, Polygon's leadership understands that forming a community around your identity is crucial. They've encouraged the broader community to create sub-communities based on things such as gaming or DeFi, and geographic locations like New York or Singapore. Rather than fragmenting the existing community, these sub-communities further interlock that community bond.
#4: Creating Immersive Experiences: Scarcity
The final component of your experience is to figure out how to use what you're doing to produce business results very quickly. Getting there involves leveraging scarcity.
In a Web2 context, scarcity is often created by using a purchase-by deadline or a countdown timer.
In Web3 and immersive experiences, things are different. You need still need to create demand for your service experience that's greater than the availability of that service experience.
But then you need to leverage that scarcity to prompt customers to engage with your service experience more so your initial business problem is solved.
MetaRides
MetaRides Racing is an immersive racing game experience in Web3 that's in search of participants.
To prompt people to enter the experience, MetaRides recently partnered with Unstoppable Domains to release a limited collection of NFT supercars.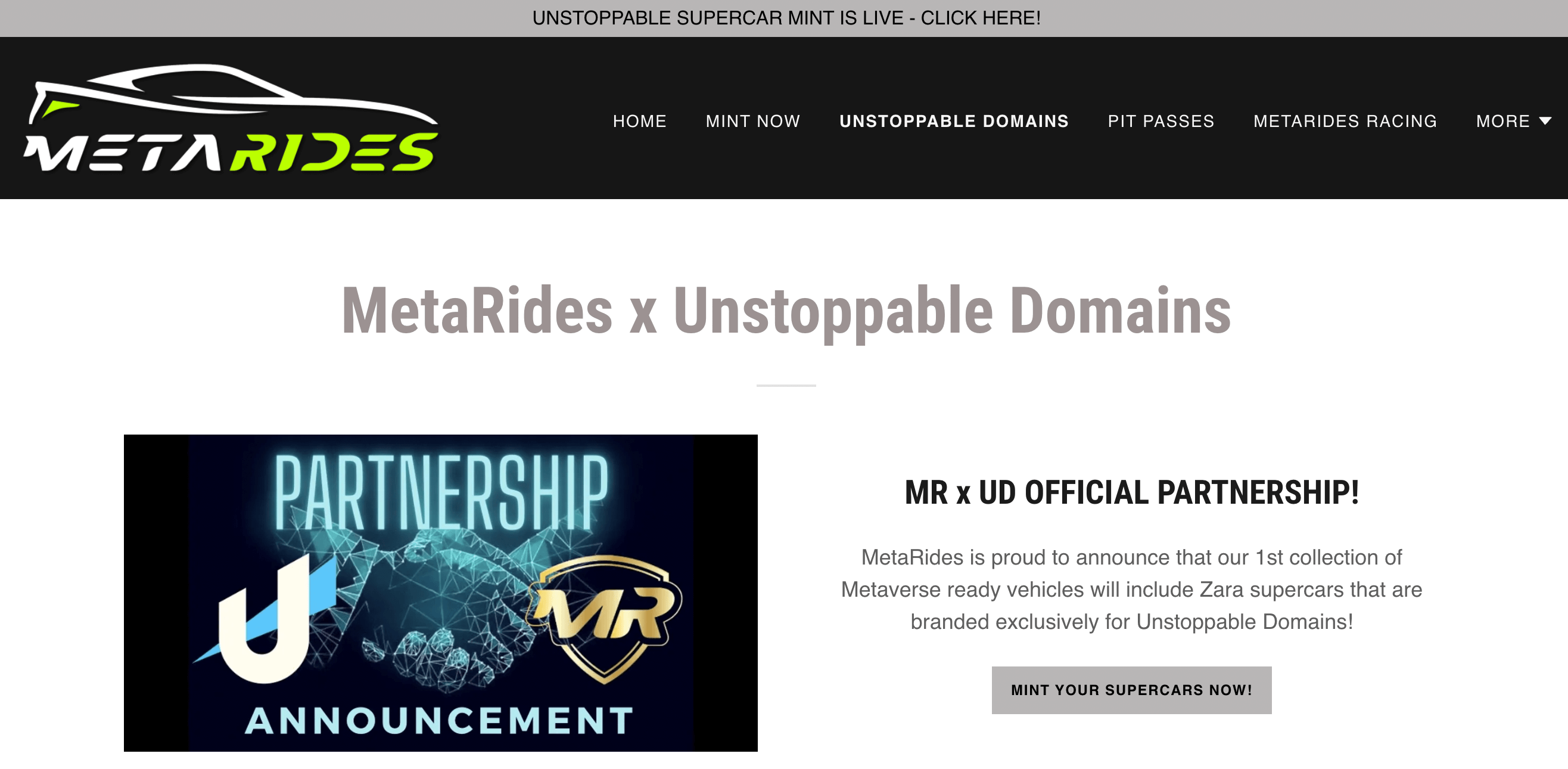 The limited number of NFTs available is a play for scarcity, but why would this prompt sales? If you don't own a MetaRides vehicle NFT, you won't be able to participate in the races.
Lowe's
Lowe's, a home improvement retail chain, faces the same problem every other retailer faces: theft by individuals and organized crime.
To mitigate their losses, Lowe's launched Project Unlock, creating a digitally twinned NFT for each of the power tools in their inventory. Scarcity is at play because the number of NFTs equals the number of tools, and if you don't hold the NFT for the power tool, it won't turn on.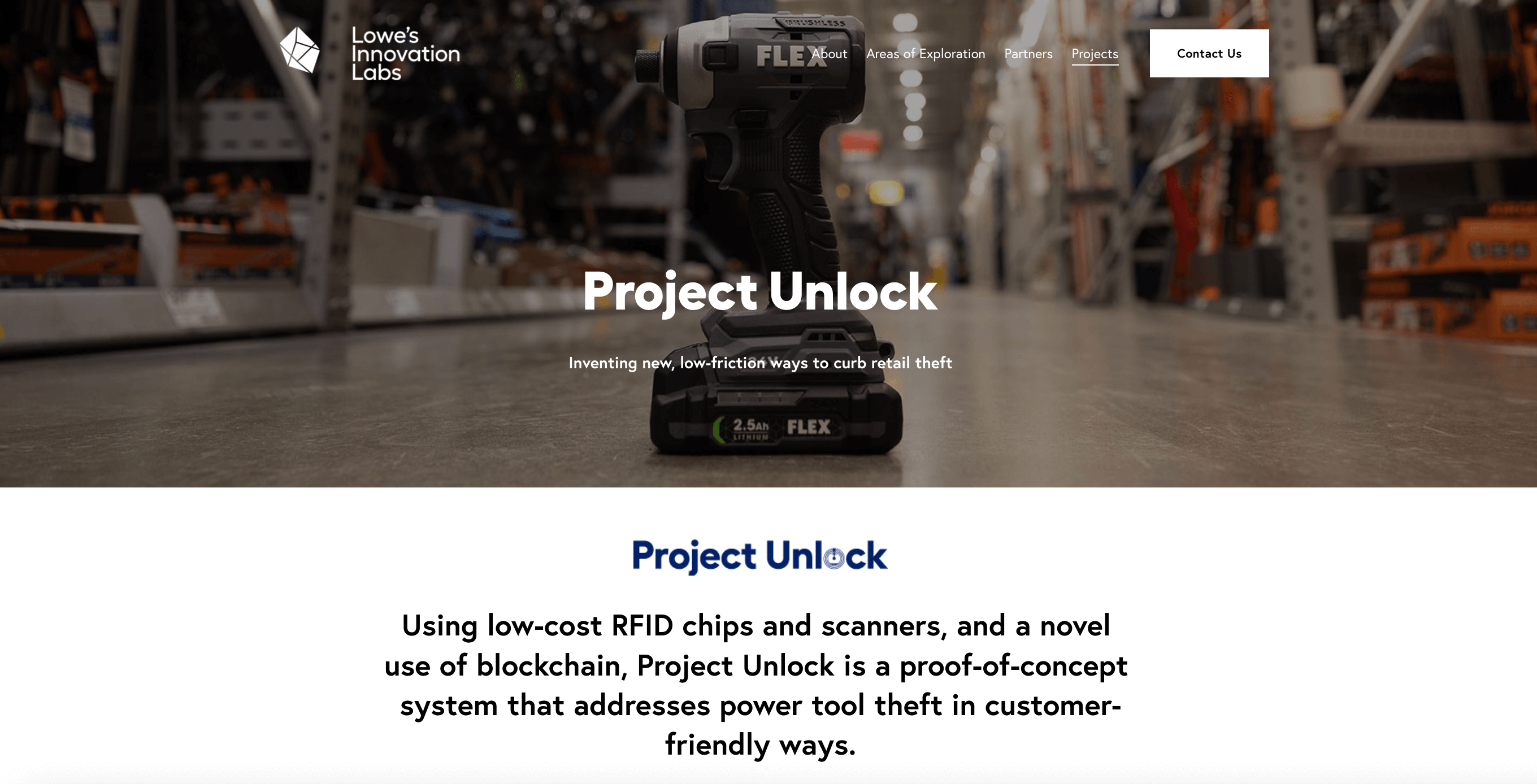 It's a unique and engaging way to create an immersive experience for their customers while solving a very real business problem.
Other Notes From This Episode
Where to subscribe: Apple Podcast | Google Podcasts | Spotify | Amazon Music | RSS
✋🏽 If you enjoyed this episode of the Web3 Business Podcast, please head over to Apple Podcasts, leave a rating, write a review, and subscribe.
Disclaimer: The information provided on this website is provided solely for educational purposes and does not constitute any advice, including but not limited to, investment advice, trading advice or financial advice, and you should not treat any of the website's content as such. Social Media Examiner recommends that you independently research any information contained on this Website and that you speak with an investment professional before making any decision to purchase, trade, hold or sell cryptocurrency. Nothing herein should be treated as a recommendation to buy, sell or hold cryptocurrency. Social Media Examiner cannot guarantee the accuracy of any information listed on the website and is not responsible for any missing or wrong information. All information is provided as is and should be used at your own risk. Social Media Examiner disclaims all responsibility and liability for your use of any information found on the website.