Wondering how to create engaging video for your business? Want to use video more creatively in your marketing?
To explore how to create engaging videos that work in organic social posts or paid ads, I interview Ezra Firestone on the Social Media Marketing Podcast.
Ezra is an eCommerce marketing expert and the founder of Smart Marketer, a site that helps marketers grow their businesses. He also co-founded BOOM!, the cosmetic company, and founded Zipify, a Shopify app development company.
Ezra explains where to use short-form and long-form video in your marketing strategy, and shares what types of videos you can adapt for your own marketing.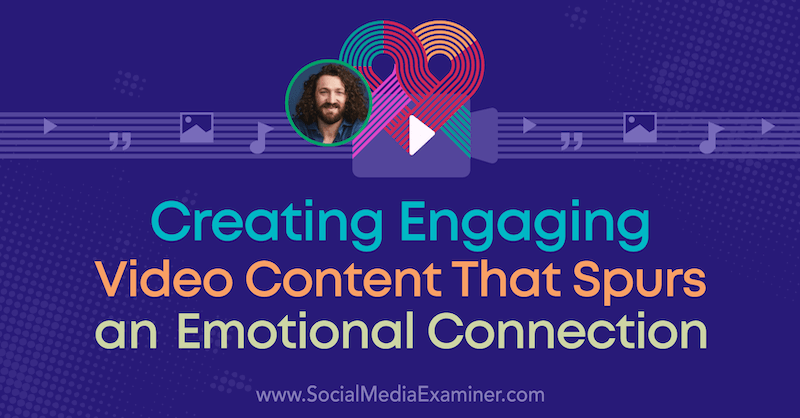 Ezra's Backstory
Ezra's marketing career had an interesting start. After growing up in a hippie commune, he moved to New York at age 18 to play poker for a living. Around 2004/2005, he met a life coach who was using search engine optimization to sell eBooks on how to start a coaching business. Ezra made a deal with the coach. He'd teach the coach how to play poker if the coach taught Ezra SEO.
Ezra ended up taking over the marketing for the coaching business, including writing landing pages and running webinars, and he learned all about information marketing. The company grew to a few million dollars a year before the coach burned out around 2008. The business had really been built on that coach's own personal brand so it disappeared virtually overnight. Without the influencer, it was worthless. That taught Ezra that if he was going to start a brand or business, he didn't want it to be built around a sole persona. He decided to focus on eCommerce.
In 2012, Ryan Deiss approached Ezra to teach a course on how to start an eCommerce business. While teaching hadn't been part of Ezra's plan, he found the experience of supporting people who were starting and growing businesses to be really fun and rewarding. Ezra decided to launch the Smart Marketer blog to document his journey as an entrepreneur and share what he found interesting.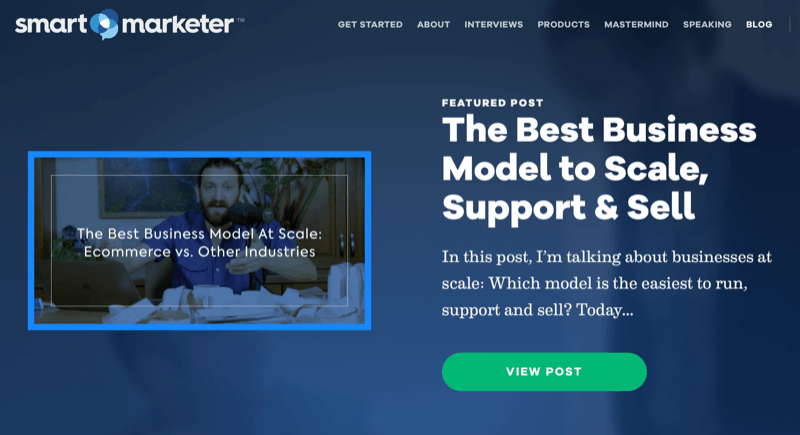 Smart Marketer has traditionally focused on building eCommerce businesses, although recent collaborations with Molly Pittman have expanded that repertoire to include more marketers, publishers, coaches, speakers, and authors. Smart Marketer has also always featured a very strong lifestyle component for entrepreneurs, including content on team-building, communication, and relationships.
The Launch of BOOM! by Cindy Joseph
When Ezra first came to New York City at age 18, he lived with a 54-year-old family friend named Cindy Joseph who had been a makeup artist for 27 years. Brands at that time were starting to realize that Baby Boomers were the ones with spending power and should be better represented in ads. Cindy was approached on the street to be in a Dolce and Gabbana ad, and ultimately became what was known as a "silver class" supermodel, representing numerous brands on billboards, in ads and catalogs, and even appearing in movies.
Ezra had been learning about eCommerce, and he suggested to Cindy that the two of them create a product line geared toward Baby Boomers.
The Conference You've Been Waiting For
As a small business marketer, you can probably only pick one or two events to attend each year. Get an unbeatable conference experience and expert training at Social Media Marketing World in sunny San Diego, California—from your friends at Social Media Examiner.
🔥 As a valued reader, you can save $650 on an All-Access ticket if you act now! Sale Ends Tuesday! 🔥
CLICK HERE TO LEARN MORE
From the very beginning, BOOM! Cosmetics was a philosophy and ideology, a content play that had products to support that viewpoint. BOOM! embraced the angle that beauty is different at every age, that every age is beautiful, and that cosmetics can be used to celebrate rather than cover up. The product line was launched alongside a blog called Saturday With Cindy, which consisted of face-to-camera videos of Cindy discussing her experiences as an aging woman in our society.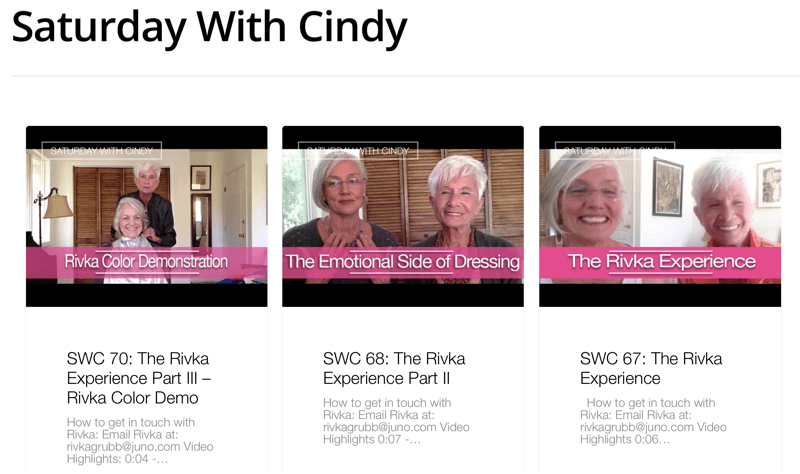 Cindy unexpectedly passed away in 2019, but BOOM! is still going strong. Ezra expects the brand to do over $20 million in business this year.
Why Should Businesses Focus on Video for Marketing?
Everybody knows at this point that people are overwhelmingly consuming video content. Video—and audio, for that matter—creates stronger relationships than text and image ever could. There's tone, there's cadence, there's expression. Ezra has built every one of his successful businesses on the backbone of a video strategy. He believes what a business does is to communicate with a group of people around a set of shared experiences, and there's no better way to do that than with video.
Before the internet, brands used video to create television commercials or sponsored content. Soap operas, for instance, were sponsored content produced by Proctor & Gamble to target moms who were at home. The idea of video as a marketing vehicle has been around as long as television has been around. The advantage we have today is that we don't have to pay a network. We have the opportunity to produce videos and publish them ourselves, anywhere we want. We're also in the golden age of television—as of this recording, Disney+, Apple TV, and other networks are making multibillion-dollar investments in content creation because there's an insatiable appetite for engaging video content.
Short-Form Video Versus Long-Form Video
Ezra defines short-form video as 2 minutes and shorter, and long-form video as longer than 2 minutes. He notes that much of his own long-form content runs as long as 40 minutes.
Ezra has very strong opinions about where those two types of content should be used in the sales cycle. Short-form content is really designed to attract people's attention and get them to know you. Then, once they like you, you can show them longer content. Short-form content can even promote long-form content such as a 1-minute trailer for a 30-minute interview. People who are interested will then watch the longer content.
Ezra recommends using short-form to promote long-form once someone is a subscriber. Before they're a subscriber, mostly put out 1- to 2-minute videos on Facebook, YouTube, and Instagram to get people's attention. Once someone knows and likes you, they'll consume thematically relevant long-form content and they'll enjoy it.
Ezra's audience for BOOM! is primarily women older than 50 who are only on Facebook and YouTube. This means that his short-form videos may be longer than most people's. Ezra likes to do interviews of women in the BOOM! community discussing their own experiences with aging. What does beauty mean to them? What is dating like after 50? How has menopause affected them? Ezra then produces short, punchy videos about his subject's experience in a given field or on a given set of experiences like aging.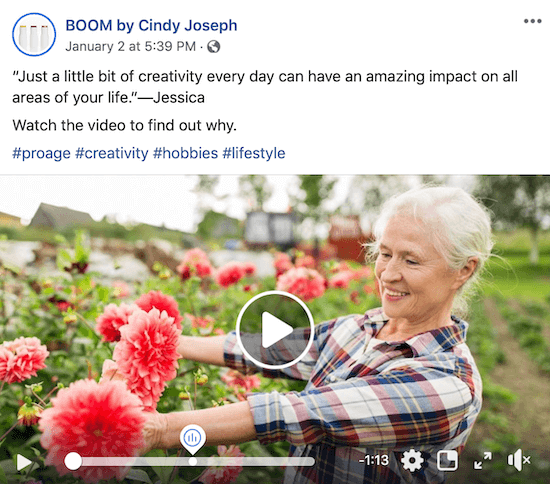 Using Video for Engagement and Selling
Montage videos are what Ezra would call engagement or consumption content. They're designed to keep his audience engaged and entertain, educate, and keep the brand top of mind, not necessarily to sell. He uses that content to keep his community engaged on social media, runs ads to it, emails it, and puts it on his blog. It's pure content marketing.
When he's actually trying to sell, Ezra uses videos specifically designed to sell his products. Favorites include manufacturing process transparency videos and a video style that he calls "Love Demo Love," also known as the "Testimonial Sandwich."
When BOOM! implemented consistent, ongoing, entertaining, fun, engaging video content on top of the sale events they ran, those sale events (about six a year) doubled in effectiveness because the audience was more engaged. They remembered who BOOM! was. They were getting emails that weren't just sales messages. They were seeing BOOM! in their social media feeds.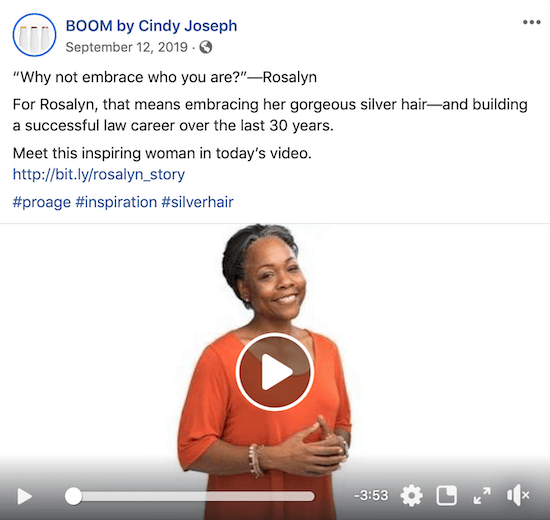 Ezra says engagement is probably not the priority for every business because the priority is to get customers. But in today's environment, if a brand doesn't generate repeat business from a group of people who are engaged with them over time, that brand is going to struggle.
How to Use Video for Engagement: Montage Interviews
One strategy Ezra likes for short interviews is a montage. Ezra will compile a list of 10-15 questions such as, "What did beauty mean to you at 20 versus 50? How has your hair growing out gray affected you? Do you dye it?" Then he asked 50 women those same 10-15 questions. He cuts up those responses into individual videos such as a video all about silver hair, with a 10- to 15-second answer from four different women.
Ezra feels these montage videos work so well because of what he calls our universal fascination with what other people think, and our desire to be "normal." We want to be normal; we want to be like the rest of the group. So when you get a group of people with whom you identify and you get to hear their thoughts on the same experiences you're having, it's human nature to find that compelling. Ezra also tries to push on the subject to get them to emote, since witnessing other people's emotions around an experience that we ourselves are having is also naturally compelling.
The first place Ezra goes to find interview subjects is to his customers. The second place is Instagram, where he finds people who look like his desired customers—whether they have big audiences or not—and reaches out to them. He goes to his employees, families, mothers, grandmothers, friends, friends of friends—anywhere to find the right people.
When Ezra asks people to submit their own videos, he often advises that they have someone film it for them on an iPhone outdoors so that they'll get good natural light. The audio quality of a smartphone is often sufficient. When doing a Zoom interview, Ezra requests that his interview subject sit in a room with natural light facing them from a window. Regardless of production value, Ezra stresses that the content is always key. You're talking to a specific group of people, you know who you're talking to, and you've done some level of research to know what they're interested in. If you're doing your job, he says you've got a good shot at success.
Ezra advises doing a minimum of 10 interviews to ensure at least four really compelling responses that can be used for the final video. Half of what's produced is likely going to be unusable. Some people aren't compelling, don't bring enthusiasm, or aren't that excited about what they're talking about. Generally, a solid 30%-50% isn't necessarily very good. Some work will have to be thrown away but Ezra says that's part of the game.
Attention Agency Owners, Brand Marketers, and Consultants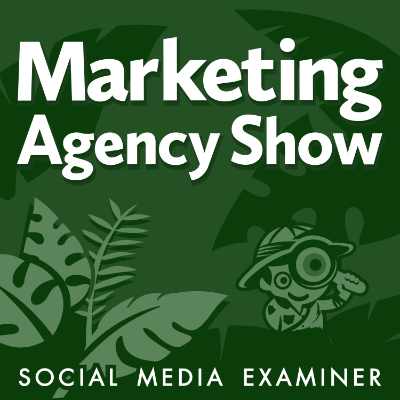 Introducing the Marketing Agency Show–our newest podcast designed to explore the struggles of agency marketers.

Join show host and agency owner, Brooke Sellas, as she interviews agency marketers and digs deep into their biggest challenges. Explore topics like navigating rough economic times, leveraging AI, service diversification, client acquisition, and much more.

Just pull up your favorite podcast app, search for Marketing Agency Show and start listening. Or click the button below for more information.
CLICK HERE FOR THE DETAILS
How to Use Video to Sell: Manufacturing Process Transparency
Montage videos are about content consumption and engagement. Manufacturing process transparency is about trying to sell something. The single greatest opportunity in business right now is, "Here is how we made this thing, and this is why."
One of Ezra's favorite brands right now is a clothing company called Everlane. The brand is built on the premise that there was a problem with denim. All of the world's denim factories have been polluting the oceans. Everlane noticed this and decided to make denim that was amazing for a number of reasons and didn't pollute the oceans. They then offered full transparency into the process of manufacturing their product.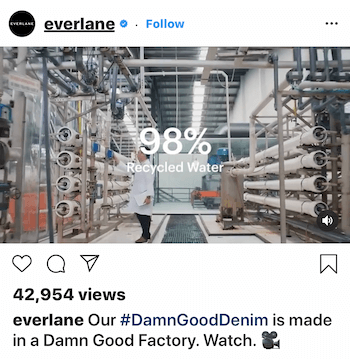 For collaborations with Smart Marketer, Molly sometimes offers a behind-the-scenes look into how she ran a given product launch. That's manufacturing process transparency. That's her showing behind the scenes of what she did to produce the result that the audience is engaging with. That style of video is interesting, it's compelling, and it sells.
Why does it sell? Because you're sharing what goes into creating the sausage in the factory—whether you're actually creating sausage or selling information. In Molly's case, she's talking about how she used marketing to launch this new product. Just talking about the procedure she went through to promote her product is, in fact, actually marketing her product.
People get a window into what you create, why you create it, and how you do it, which shows authority and authenticity. Throughout, you're also talking about the benefits of the product. In Everlane's case, it's denim. In BOOM!'s case, it's organic, handmade, small-batch skincare. You're sprinkling in the benefits of the actual product itself while showing how and why you make it, and it's a good recipe for selling something. It works in pretty much every case that Ezra has tried. It's one of his favorite go-to models for how to make a sales video for a physical product in particular. "Hey, we made this for a reason. Here's how we did it and here's why this thing is good."
These are typically longer-form videos, although Everlane has a really effective 1-minute version on their website, which Ezra considers one of the best sales videos of 2019 from a physical product standpoint. It's the classic "problem, agitation, solution" method: "Here's the problem, we're going to agitate the problem for you and tell you why it's all bad and make you really fearful about it—and oh, by the way, we have a solution."
The side effect of the manufacturing process transparency method is it creates raving fans because now people know about that story, and that story resonates.
How to Use Video to Sell: Love-Demo-Love or the Testimonial Sandwich
This is another of Ezra's favorite styles of top-line video to get new people to buy products. He uses a lot of different content to get people in the door and then he runs this video style to people who are already consuming his consumption/engagement content.
Ezra describes the formula as 10-30 seconds of face-to-camera customer testimonials—the product, why the person loves the product, why it's good, what it's done for them—followed by an approximately 1-minute demo of the product in action. The video then closes with more face-to-camera customer testimonials. That's Ezra's most successful video formula of 2019 for selling physical products: He opens with love, he demos the product, and then he closes with love.
It doesn't necessarily need to be one person doing the whole thing, although it can be. Ezra usually creates a montage of shorter clips of multiple women talking about why they love the product. His demos often have nobody in them; they just show the products with the voiceover. He then shows another montage of multiple women at the end.
A good demo shows how the product works and what it does for you. Most videos focus on what the product is. Ezra recommends focusing more on the benefits of owning the product. Why is it good? What's it going to do for you, the consumer? At BOOM!, they show the products, how you open them, what each one is, what each one does, and why each of them is good. It's all about conveying the benefits of owning the product.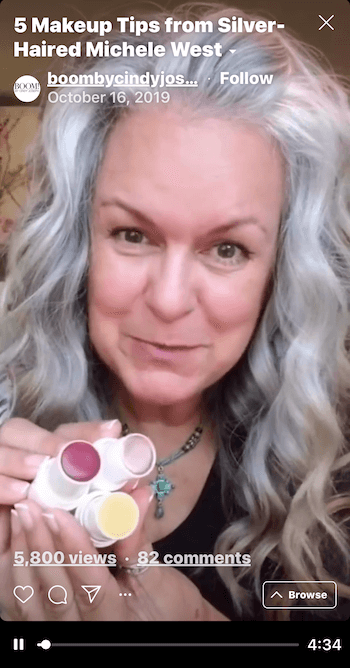 Don't talk about what makes it good from a technical perspective. Talk about what makes it good from a customer perspective.
Ezra has found that shorter demonstrations tend to work better. There's no right answer to what's best, other than to try things and see what works. And, he says, if you're not up for the process of making videos, then it's going to be tough in today's world to stand out or be successful.
Ezra had to come up with this "Love-Demo-Love" formula for BOOM! after Cindy died. She was so compelling and charismatic that people really resonated with her. When she passed away, they had to try new ways to demo the products and to talk about them. This has been the most successful method they've tried.
The real call to action of these videos is at the end, but generally speaking, people know that it's an ad that they can click on at any point if they're interested. Only a very small percentage of people make it through the whole video before clicking.
Using Influencers to Create Videos
Ezra uses different influencer strategies for BOOM! and Smart Marketer.
BOOM! has a brand ambassador program. Ezra reaches out to existing customers and scours social media for women who look like they should be BOOM! customers. He then invites them to fill out a form on the BOOM! ambassador page. People submit their images and social profiles and BOOM! chooses people who seem like the best representatives for the brand.
They send their new ambassadors a box of goodies: a mirror, a light, a stand, and all of BOOM!'s products. BOOM! provides instructions on how to use the products and then teaches the ambassadors how to document that experience. BOOM! then takes those videos and uses them on the blog.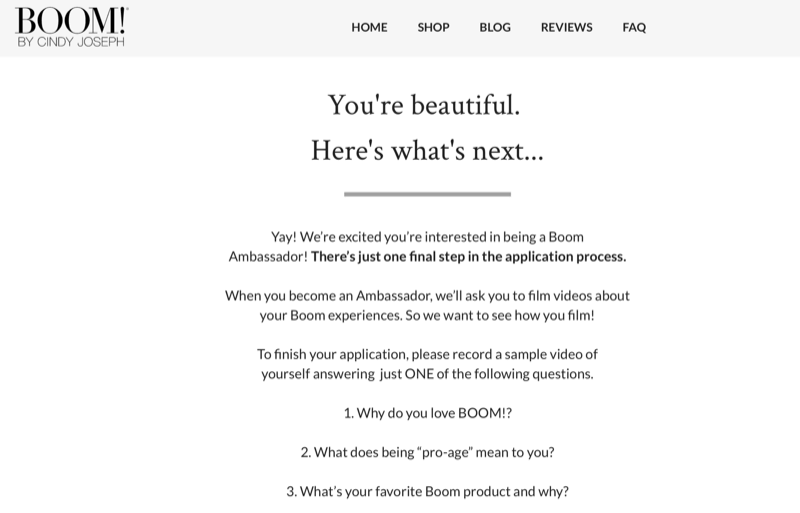 Ezra has always intended for Smart Marketer to become a platform where other eCommerce business owners can share their experiences. In the past, Ezra has interviewed people on video about their journeys. Speaker and influencer Molly Pittman is now creating courses for Smart Marketer and speaking at events as a representative of the Smart Marketer brand.
Ezra describes Molly as charismatic, fun, sharp as a whip, and one of the best advertising teachers he's ever met. They collaborate well because Ezra is focused on eCommerce, whereas Molly brings in other business elements from the digital marketing and information marketing realm. Molly likes to teach; Ezra just wants to market.
Molly's relationship with Smart Marketer is more like a business partner than a traditional influencer relationship. Smart Marketer offers support in the marketing realm for Molly's personal brand by helping create assets, strategizing, running support, aiding with design, copywriting, development work, and generally doing a lot of the backend tasks while Molly is out there being the face of it all. The way that Molly supports Smart Marketer is by doing her work under the Smart Marketer umbrella.
Ezra thinks brands have the opportunity to put people into the spotlight. One of our most fundamental human desires is simply to be acknowledged for our value, our looks, our ability, our importance. Acknowledgment is so important. If a brand is willing to acknowledge people—talk about how wonderful they are, ask them how they do things, film them, and put them out there—a lot of people are going to be willing to play that role.
Smart Marketer does a lot of different kinds of video with Molly. They'll ask Molly to come and teach something specific, ask her questions on a given topic, or see if there's anyone she would like to interview. Ezra sees Smart Marketer's role as being a supporter and an advocate for Molly—it's not really practical or tactical, but they're advocates of her on her journey. They're collaborating on a few courses and doing their best to support her in her growth as an influencer. It's good for her and it's good for them.
Intentions
At an early age, Ezra learned the value of having a clear set of intentions before getting into any experience.
He believes in the power of using thematically related content over time to engage a group of people. The only way to consistently produce thematically related content is to create a set of intentions before making that content.
Ezra's intentions at Smart Marketer, for example, are to:
Inspire eCommerce business owners
Give people a window into his personal life
Share what's working for him in his business and life
Give out practical and easily implemented strategies and tips
Showcase other awesome influencers, educators, and eCommerce business owners
Offer alternative viewpoints on common problems
Relate business to life experiences
Take a stand against mainstream viewpoints of "hustle, grind, sacrifice"
Inspire people to focus on their relationships and their health
Talk about money
Entertain
Serve the world unselfishly and profit
Every piece of content he creates for Smart Marketer is in line with that set of intentions. A successful content catalog has got to be fueled by an overarching set of intentions.
Ezra has been blogging since 2012. Every year, he revisits what he's trying to do and tries to take inspiration from what he sees other people doing. It's about having a vision, a guiding principle. It's a container, he says. "It's hard to have water go in a direction if you don't have a tube. But if you have a tube, it's going to go where you want it to go. Setting the intentions gives you that tube that allows you to flow."
Key Takeaways From This Episode:
What do you think? What are your thoughts on creating engaging video content? Please share your comments below.
3 Days of World-Class Training—Zero Travel!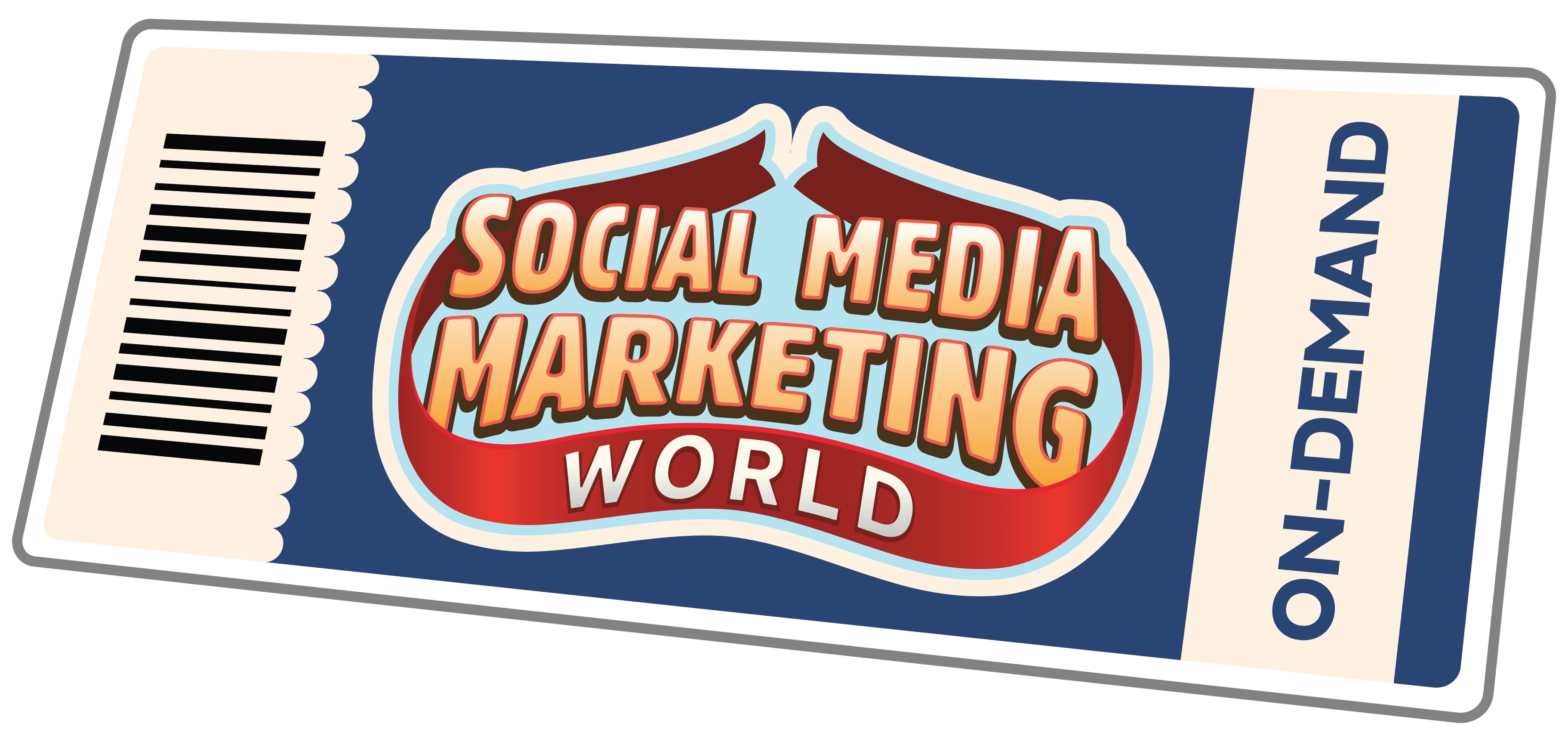 Travel to Social Media Marketing World off the table? Get all of the great content at a fraction of the price with an On-Demand ticket.

That's full access to recordings of every keynote, workshop, and session—the ones people travel thousands of miles to see. Don't wait. Get your On-Demand ticket and enjoy actionable content that you can watch anytime, anywhere.
GET YOUR ON-DEMAND TICKET NOW