Understanding The New Era of Internet Innovation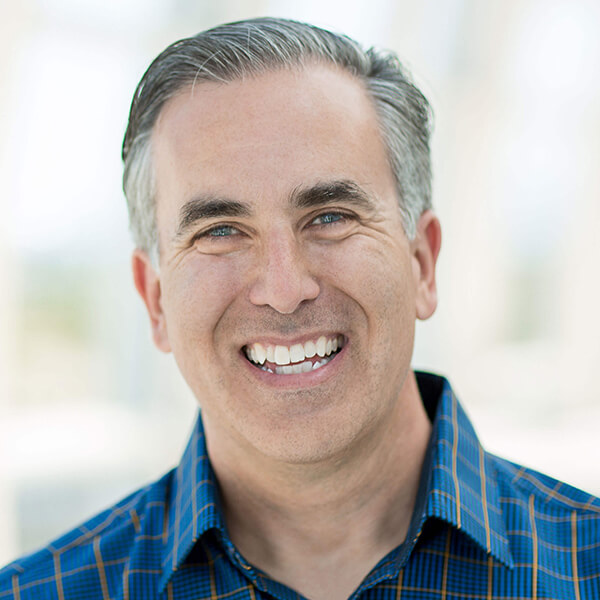 If you work for a business, are an entrepreneur, or are a creator, I want to invite you to explore this new frontier.
We're at the front end of a massive shift that will forever change the way people do business.
My name is Michael Stelzner, host of the Crypto Business podcast and founder of Social Media Examiner.
Keep reading to understand the business opportunities with Web3.
First there was Web 1.0.
In the mid-to-late 90s, the web started becoming popular. In the beginning, it was only text and photos. At the time, everyone was talking about companies like Netscape (the first web browser), Yahoo (the web's directory), and Flickr (where people stored their photos).
I clearly remember the buzz and the overwhelming skeptics in the Web 1.0 era. No one could have imagined what the world wide web would become. Back then, no one owned the internet. Instead, it was a big mesh of interconnected computers that simply housed information.
Then There Was Web 2.0.
Around the early 2000s, we entered into a new era. If Web 1.0 was text and images, Web 2.0 was social and centralized power.
You posted what you were having for lunch on Twitter. Facebook was where you connected with long-lost friends.
And of course today, these businesses do so much more. Incredible advantages came to those who were early into Web 2.0.
But, slowly a few companies like Amazon, Google, and Facebook would become the largest, most powerful companies in the world. The truth is that these companies have become centralized sources of extreme power.
And with that much power comes a lot of problems you may be intimately familiar with: deplatforming, algorithms that shut down exposure, and so much more. If one of these platforms doesn't like what you're doing, they can shut you down forever.
Enter Web3—The Future Has Arrived!
We are at the early stage of the next level of internet innovation. Web3 brings ownership and decentralization. It's best summed up in the words, "Power to the people."
Much of Web3 is built on open and transparent protocols that live on the blockchain—a public record of transactions that are encrypted and automated. Similar to the early days of the internet, the blockchain is decentralized, meaning no one entity has control. And ownership is a new concept. Now anyone can buy, sell, and trade tokens, NFTs (non-fungible tokens), and more.
Here's what Web3 makes possible for you:
✅ Empower your customers to easily resell your products, while smart and automated contracts ensure you still earn commissions from every transaction.
✅ Enable your most loyal fans and customers to have financial upside as your company or project grows in popularity.
✅ Securely buy, sell, and trade assets without the added expense and hassle of "middlemen."
✅ Control your identity and personal information, yet still securely complete transactions.
✅ Conduct business in a borderless way, with people from all around the world using a common decentralized currency.
The possibilities are endless…
Business Use Cases for Web3
Just like when we were in Web 1.0, we could never have imagined what Web 2.0 would look like or make possible. It's also true that it's hard to imagine what Web3 could look like.
Let's explore a few recent use cases.
Non-Fungible Tokens (NFTs)
A familiar name in social media circles, Gary Vaynerchuk, decided to launch a project called VeeFriends in May of 2021. He drew pictures of monkeys, cats, llamas, and a lot more. He published about 10,000 of these digital assets, which gave owners access to events and future NFT projects.
In about 12 days, he sold out. Because these NFTs are based on smart contracts, Gary earns a commission every time they trade hands. More than $384 million dollars have transacted in VeeFriends.
Decentralized Autonomous Organizations (DAOs)
In November 2021, Christie's decided to auction the United States Constitution. There were only seven known copies of the original Constitution and six are held by institutions. This was the last one held by a private investor.
Using Discord, a group of people banded together and started the Constitution DAO. In only 7 days, they went from zero to collecting $40 million in cryptocurrency and persuading Sotheby's to recognize them as a legitimate bidder.
They ended up losing the auction to a billionaire, but this opened many people's eyes to the powerful possibilities of DAOs. It showed how cryptocurrency could enable strangers to come together behind a cause and go toe-to-toe against some of the most powerful people in the world.
Social Tokens (Also Known as Creator Coins)
Joe Pulizzi, the founder of the Content Marketing Institute, recently started an email newsletter and blog. His mission is to turn content creators into content entrepreneurs.
He started his own token, which he uses as an incentive for people to join and share his newsletter. People can buy, sell, or trade the tokens. He also allows people to purchase experiences from him using the token. To date, he has one of the most successful creator coins.
Joe integrated his coin into a Discord community. Depending on how many tokens someone holds, they get special access to exclusive discussion forums.
These examples merely scratch the surface of what's possible with Web3.
Still not convinced? Take a look at what the titans of Web 2.0 are doing:
❇️ Eric Schmidt, the former CEO of Google, has become a strategic advisor to a crypto-based company.
❇️ Jack Dorsey, the co-founder of Twitter, recently quit Twitter to focus on Web3. He changed the name of his other company from Square to Block, a play on the word blockchain.
❇️ Facebook renamed its company Meta and said it is going all-in on the metaverse.
If they're all-in, it's a pretty good clue that Web3 is here to stay.
NFTs, DAOs, and social tokens each open up new opportunities for entrepreneurs, creators, and marketers who are ready to embrace Web3.
If you need guidance, support, or even a business partner for your Web3 journey—you're in the right place.
Attend the only event designed to help businesses stake their claim and build a new future with Web3—even if you're new to the space.