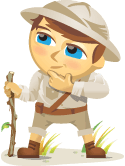 Do you wonder if your blog has the potential for a big payoff?
Here are 5 tips to position your blog to attract corporate buyers.
The $315 million–dollar acquisition of Huffington Post by AOL definitely raised some eyebrows as bloggers started to realize that they're holding "real" assets that can attract top-dollar investments.
But for many, it may seem like selling your blog isn't even a remote possibility. Perhaps you're still trying to figure out how to make it attractive for readers.
As you consider what's next for your blog, start thinking like an entrepreneur and recognize that your blog has the potential to earn income like any other business.
Here are tips to take your blog to the next level, while making it more attractive for corporate buyers.