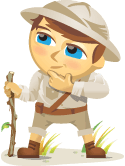 Are you wondering if measuring social media return on investment (ROI) is important?
Do you cringe when you think about putting together another report?
You aren't alone. But times are changing for social media and these reasons will show you why it's time to get serious about measuring your results.
Do I Really Need to Measure ROI?
Let's start by addressing the elephant in the room. Is ROI the right measure of success for social media?
There are many who would argue that a financial return doesn't show the true value of social media for the organization. I would agree that ROI doesn't paint the full picture.
However, the bottom line is that executives and business owners sleep, eat, and breathe ROI. It has been the measure of success since the beginning of their careers and while we can jump up and down and tell them it isn't a complete picture, they aren't going to believe it until they see it.
Therefore, it's time to get serious about ROI, but that doesn't mean that you should sacrifice other types of metrics that help to round out the story. You need both and this is why.