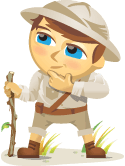 Have you got a great idea on your to-do list, but it's been there for a while?
Is there a podcast, article or video you'd love to create, but for some reason you haven't?
If so, you aren't alone.
Most of us struggle bridging the gap between our desire to be creative and the act of actually creating something.
Keep reading as I explore the roots of why we don't create and to discover what you can do to make stuff happen.
You Shouldn't Do That…
I remember the day I submitted a draft of a paper that shared my best tips. My editor asked, "Are you sure you want to do this?" With that simple question I let doubt creep in.
More recently I was reviewing feedback from a presentation I gave. Of all the positive reviews, the one that struck a blow at my confidence went something like this, "You don't really need to keynote your own event."