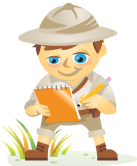 Do you care about being liked at work?
Do you think likeability should even play a role in business decisions?
If you're struggling to answer these questions, you might be confusing 'likeability' with being considered 'nice.' The two are not the same thing.
In his latest book, Likeonomics: The Unexpected Truth Behind Earning Trust, Influencing Behavior, and Inspiring Action, Rohit Bhargava explains that likeability has nothing to do with being nice, and everything to do with being believable.
Having sat through hundreds of pitch meetings, I can tell you one thing for sure… unlikeable entrepreneurs never get funded. ~ Guy Kawasaki
The Jobs Paradox
Steve Jobs was clearly a visionary with a brilliant mind. But he is often described as having been an egomaniac and 'hard to work with.'
When Nike CEO Mark Parker was asked about the best advice he ever received, he recalls Jobs telling him some months before he died:
Nike makes some of the best products in the world—products that you lust after. But you also make a lot of crap. Just get rid of the crap and focus on the good stuff.
Jobs didn't play nice, but he had the type of honesty and clarity of vision that drew people to him, made him believable and even likeable, in his own way.
If you want to learn how to be more likeable and build a thriving career or business, Likeonomics is the best investment you'll ever make. Here's what you need to know about the book.