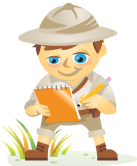 When you think of content optimization, what's the first thing that comes to mind?
Do you think of keywords, links and search engines?
Or do you focus on useful content, interesting articles, engaged audiences and happy customers?
If you're in the second camp, you're clearly familiar with "the big picture" of optimization. But if you're in the first camp, then stick around—sounds like you need a new perspective!
The most important thing we learned from the Google Panda updates in 2011 is that search engines are really serious about improving search quality and user experience.
Since then, the priority for site owners has been to create original, interesting and sharable content that attracts links from other sites.
Lee Odden has written his first book titled, Optimize: How to Engage More Customers by Integrating SEO, Social Media and Content Marketing. In the book, he takes a holistic approach to content and search optimization and proposes that companies should consider all of the digital assets, data and content they have to work with in order to make both customers and search engines happy.
Here's what you need to know about the book.