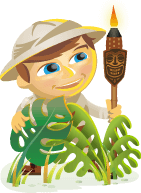 Want more people to watch, share, and comment on your live videos?
Looking for tips on improving the quality of viewer engagement?
To explore how to get more engagement with Facebook Live video, I interview Stephanie Liu.
More About This Show
The Social Media Marketing podcast is designed to help busy marketers, business owners, and creators discover what works with social media marketing.
In this episode, I interview Stephanie Liu, a live video expert and social media consultant. She hosts a Facebook Live show called Lights, Camera, Live, which is focused on helping businesses succeed with live video.
Stephanie explains how to promote your Facebook Live video with events and crossposting.
You'll also discover how questions, requests to share, and bots can improve Facebook Live video engagement.
Share your feedback, read the show notes, and get the links mentioned in this episode below.
Listen Now
Listen now: Play in new window | Download
Subscribe: Apple Podcasts | Android | Google Podcasts | Stitcher | TuneIn | RSS