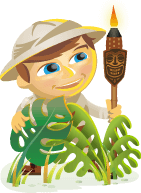 Want your Facebook funnel to be more profitable? Wondering how Facebook lead ads can help?
To explore how to sell with Facebook lead ads in an unconventional way, I interview Oli Billson.
More About This Show
The Social Media Marketing podcast is designed to help busy marketers, business owners, and creators discover what works with social media marketing.
In this episode, I interview Oli Billson. He's a business growth expert who specializes in direct response and marketing automation. He's co-host of Path to Purchase Podcast, and his course is called Next Level Growth.
Oli explains why a mobile-only funnel that collects phone numbers helps you have conversations that improve sales.
You'll also discover tips for setting up Facebook lead ads, qualifying leads, and texting with prospects.
Share your feedback, read the show notes, and get the links mentioned in this episode below.
Listen Now
Listen now: Play in new window | Download
Subscribe: Apple Podcasts | Android | Google Podcasts | Stitcher | TuneIn | RSS