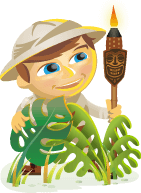 Want fresh ideas for your marketing content?
Curious how improv techniques can help?
To explore how collaborative storytelling can help you create engaging or interactive content, I interview Kathy Klotz-Guest.
More About This Show
The Social Media Marketing podcast is designed to help busy marketers, business owners, and creators discover what works with social media marketing.
In this episode, I interview Kathy Klotz-Guest. She's a storytelling expert and the author of Stop Boring Me. She also hosts a Facebook Live show called Yes, And Brand Show.
Kathy explains why collaborative storytelling encourages your audience to engage with and share your content.
You'll also discover how to turn ideas from a collaborative story session into awesome social media posts and videos.
Share your feedback, read the show notes, and get the links mentioned in this episode below.
Listen Now
Listen now: Play in new window | Download
Subscribe: Apple Podcasts | Android | Google Podcasts | Stitcher | TuneIn | RSS