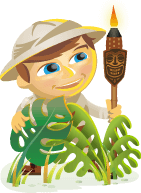 Thinking about getting into Messenger bots?
Wondering how to use bots to get people into marketing funnels?
To explore what you need to know about setting up a successful funnel using Messenger bots, I interview Mary Kathryn Johnson
More About This Show
The Social Media Marketing podcast is designed to help busy marketers, business owners, and creators discover what works with social media marketing.
In this episode, I interview Mary Kathryn Johnson, a Messenger bot expert who advises and helps businesses build bots. Find out more about her at MessengerFunnels.com. She also hosts the Parent Entrepreneur Power podcast.
Mary explains why Messenger bot funnels complement and improve upon email marketing.
You'll also discover how meaningful audience interactions and lead magnets can move people into an automated Messenger funnel.
Share your feedback, read the show notes, and get the links mentioned in this episode below.
Listen Now
Listen now: Play in new window | Download
Subscribe: Apple Podcasts | Android | Google Podcasts | Stitcher | TuneIn | RSS