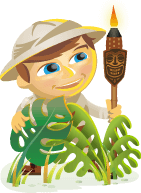 Are you struggling to balance your work and personal life?
Wondering if the hustle and grind are worth the toll they take on you?
To explore how to bring fun back into your work, I interview Joel Comm.
More About This Show
The Social Media Marketing podcast is an on-demand talk radio show from Social Media Examiner. It's designed to help busy marketers, business owners, and creators discover what works with social media marketing.
In this episode, I interview Joel Comm. Joel co-hosts The Bad Crypto Podcast and is the author of 15 books. His latest book is The Fun Formula: How Curiosity, Risk-Taking, and Serendipity Can Revolutionize How You Work.
Joel shares how he learned the importance of living life on his terms.
You'll discover how the Fun Formula can improve your life.