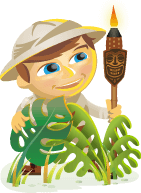 Do you have a great idea for a business?
Is there a new product you want to create?
To discover how to improve your chances for success, I interview Pat Flynn.
More About This Show
The Social Media Marketing podcast is an on-demand talk radio show from Social Media Examiner. It's designed to help busy marketers and business owners discover what works with social media marketing.
In this episode I interview Pat Flynn, the host of the Smart Passive Income Podcast, who blogs at smartpassiveincome.com and helps hundreds of thousands of entrepreneurs and aspiring entrepreneurs build their dream businesses. His latest book is called Will it Fly? How to Test Your Next Business Idea So You Don't Waste Your Time and Money.
Pat will explore how to increase the likelihood that your next product idea is successful.
You'll discover ways to test and validate your ideas.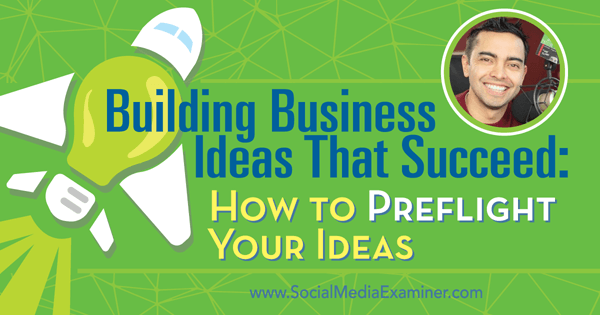 Share your feedback, read the show notes and get the links mentioned in this episode below.
Listen Now
Where to subscribe: Apple Podcast | Google Podcasts | Spotify | RSS
Here are some of the things you'll discover in this show:
Building Business Ideas That Succeed
How Pat's architect background has helped him in business
When Pat started in online business, he taught architects how to take the lead exam. He shares that people reached out to him and thanked him for helping them in their careers, and he says that feeling was different from anything he experienced in the world of architecture.
Pat talks about what he did and didn't like about working as an architect, and how the long-term process of breaking a giant project down into chunks helped him when he started in entrepreneurship. He says the process of working hard on a building, planning ahead, and not knowing what it will be like until people are actually using it all translate to building and launching product.
Architects and entrepreneurs go through similar processes, Pat says. Each of them are building a solution for a client's problem. As you build it, you make changes, you pivot and you learn as you go. To be successful in any business you need to learn how to adapt and solve other people's problems.
Listen to the show to learn what software skill Pat used in architecture that he still uses in business.
Why Pat wrote a book about the pre-launch phase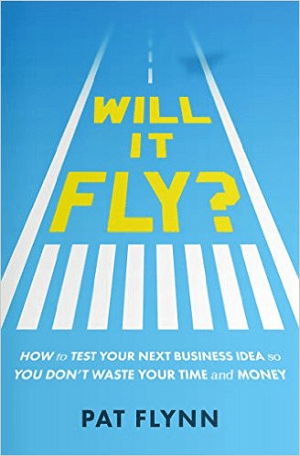 In addition to Pat's weekly Smart Passive Income podcast, he does a show called AskPat, during which he answers a voice mail question submitted from his audience via SpeakPipe.
One of the most common questions asked is "How do I know if this idea I am working on is worth spending the time?" He tried to answer this question on both shows and found there wasn't enough time for him to cover the topic.
The topic was validated through an audience survey (Pat uses SurveyMonkey) in early 2015, when he segmented the people who said they had yet to start a business. By far, their number one concern was not wanting to waste time on something that might not be successful.
That's when Pat decided he needed to write a book to people with amazing ideas, that might be life-changing products or services, move forward.
Listen to the show to hear the reason behind the title of Pat's new book.
Making mistakes
Assumptions are great because they are ideas, Pat explains. However, if you act on those assumptions without knowing whether it's something people would actually pay for, that's when you have an issue.
Pat shares how a couple of WordPress plugin ideas he had turned into a $15,000 mistake. He didn't discuss the ideas with anybody because it was such a good idea, he didn't want to share it. Plus, he wanted to keep it a secret in order to have an awesome reveal on launch day.
Had he simply discussed these ideas with his target audience and people in his mastermind groups, it would have been clear that the idea was merely a starting point. He could have gotten feedback and turned it into something that would actually work.
Pat believes that a ritual of becoming an entrepreneur is that you have to fail. He says his book starts with a story about teaching his three-year-old son how to build a paper airplane and explains why that story is a great metaphor for business.
Listen to the show to hear about the incorrect assumptions I made when I launched My Kids Adventures.
Developing ideas
Pat explains that every successful business is a solution to someone's problem. As you develop your idea and do research, it will morph into of a solution.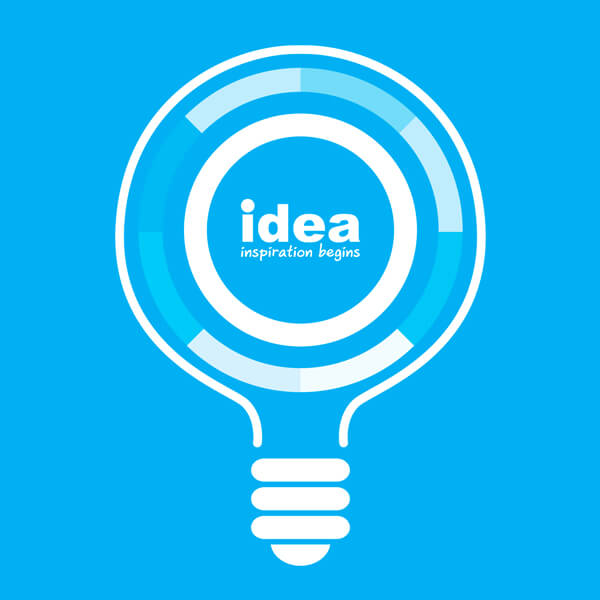 In Will it Fly?, Pat shares how to research your audience and market. One of Pat's favorite things is called the Market Map. This is where you discover the three Ps of your audience:
The Places your target audience resides, online or offline.
The People (influencers) who already have some sort of trust with that target audience.
Similar or alternate Products that are already out there.
Pat discusses how to use the Market Map to develop and improve your new idea.
Next, Pat says, it's time to get into your customer's head. He shares how you can use his Customer PLAN to create customer avatars in a more realistic way.
You use both the Market Map and the Customer PLAN to understand the needs of your customer and come up with the solution. That's the idea you test and put through the validation process.
Listen to the show to discover what the acronym PLAN stands for.
Testing and validation
You never know for sure if something's going to work, but you can give yourself a much better chance and reduce the failure rate by testing it, Pat explains, and discusses going through the validation process for his Smart Podcast Player.
Pat talks about different levels of validation and explains why you need to have people vote with their payments, using preorders and preselling.

It's sort of a combination between Eric Ries and the Lean Startup's methodology of the Minimum Viable Product and getting people to actually pay for something before it's built, like with Kickstarter and Indiegogo. When you validate by getting a certain number of people to pre-order a product, you are more motivated to create it.
Pat says the first person he remembers talking about testing was Timothy Ferriss back in 2007. In his book The Four Hour Work Week, a chapter called Testing the Muse ran through a validation process for an ecommerce product: French Sailor Shirts.
To validate that product idea, he paid for Google AdWords to get cold traffic onto a sales page that had a Buy Now button. He tracked clicks to determine if there was a demand, but because there was nothing to actually buy, the page would say they were out of stock.
Pat shares the framework for his own validation process. First, get in front of an audience.It doesn't have to be your audience and his book outlines eight different ways to get in front of somebody else's audience. Next, hyper-target. Get the attention of the specific people within your audience who need your solution. You need to get people to raise their hands and say, "Yes, I have that problem."
After that, reach out to those people to tell them you have a solution for their problem and go through the process of asking for the transaction. Once you validate, work with those people, and move forward into the large scale launch.
Pat shares how Noah Kagan from AppSumo publicly validated Sumo Jerky and is making five figures a month from the idea.
Listen to the show to hear the added benefit of validation for those just starting out as entrepreneurs..
Discovery of the Week
If you need a way to compress large image files for your website without reducing the visual quality of the image, check out TinyPNG.com. Drop your graphics into the header of this website, and it will radically shrink the size of the images.
Go to TinyPNG.com, and you can drop up to 20 jpeg or png images in for processing at one time. I've found that I can save up to 60% and 70% of the file size when I use this to compress images.

Use it to reduce the size of very large images that are optimized for Facebook Open Graph or Pinterest and you will speed up the load time of your site for mobile devices. It even works for transparent PNG files. It
TinyPNG.com is free. If you like it, they sell a WordPress plugin that will automatically process image files on your website when you upload them to the media library, and you can compress a set number of images for free each month before they charge a small fee.
Listen to the show to learn more and let us know how TinyPNG works for you.
Other Show Mentions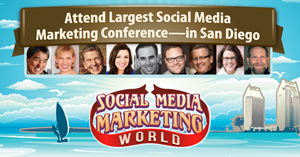 Today's show is sponsored by Social Media Marketing World 2016.
You can now sign up for Social Media Marketing World 2016. It's the world's largest social media marketing conference. By attending, you'll make connections with 100+ of the world's top social media pros (plus 3,000 of your peers) and you'll discover amazing ideas that'll transform your social media marketing. Speakers include Guy Kawasaki, Mari Smith, Michael Hyatt, Jay Baer and Michael Stelzner.
.
See what attendees experienced at our 2015 conference.
The event takes place in San Diego, California on April 17, 18 and 19, 2016 and the networking is going to be off the hook; our opening-night party is on the USS Midway aircraft carrier.
Joe Pulizzi, founder of the Content Marketing Institute, will be presenting the six key steps small businesses need to take to build an audience that will drive your business forward. He will also teach the Content Inc. model.
Ann Handley is doing a session called Good Content vs Good Enough Content: A Fight for Sore Eyes, Marcus Sheridan will be talking about the seven qualities of outrageously successful companies using content marketing, and Jason Miller and Alexandra Rynne from LinkedIn will discuss how to create a tactical content marketing plan to use on LinkedIn.
In addition to these content-marketing focused sessions, there will be people talking about how to create video content, blog content and audio content in many kinds of platforms, including podcasting, Blab, Periscope and more.
Hundreds of people have already purchased their tickets and have committed to coming to this conference. If you've heard about Social Media Marketing World, and always wanted to go and connect with the leading thought leaders and soak in a lot of knowledge, visit SMMW16.com.
We have the best pricing you will ever find going on right now. Click here to check out the speakers and the agenda and grab your early bird discount.
Listen to the show!

Key takeaways mentioned in this episode: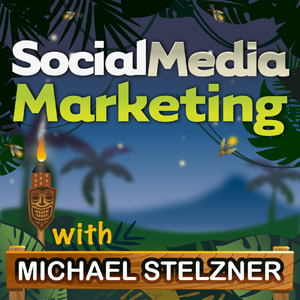 Ways to subscribe to the Social Media Marketing podcast:
What do you think? What are your thoughts on pre-testing ideas? Please leave your comments below.