Curious about using AI in your work? Wondering how AI can enhance and improve your content creation?
In this article, you'll discover AI tools to help marketers design images and write better.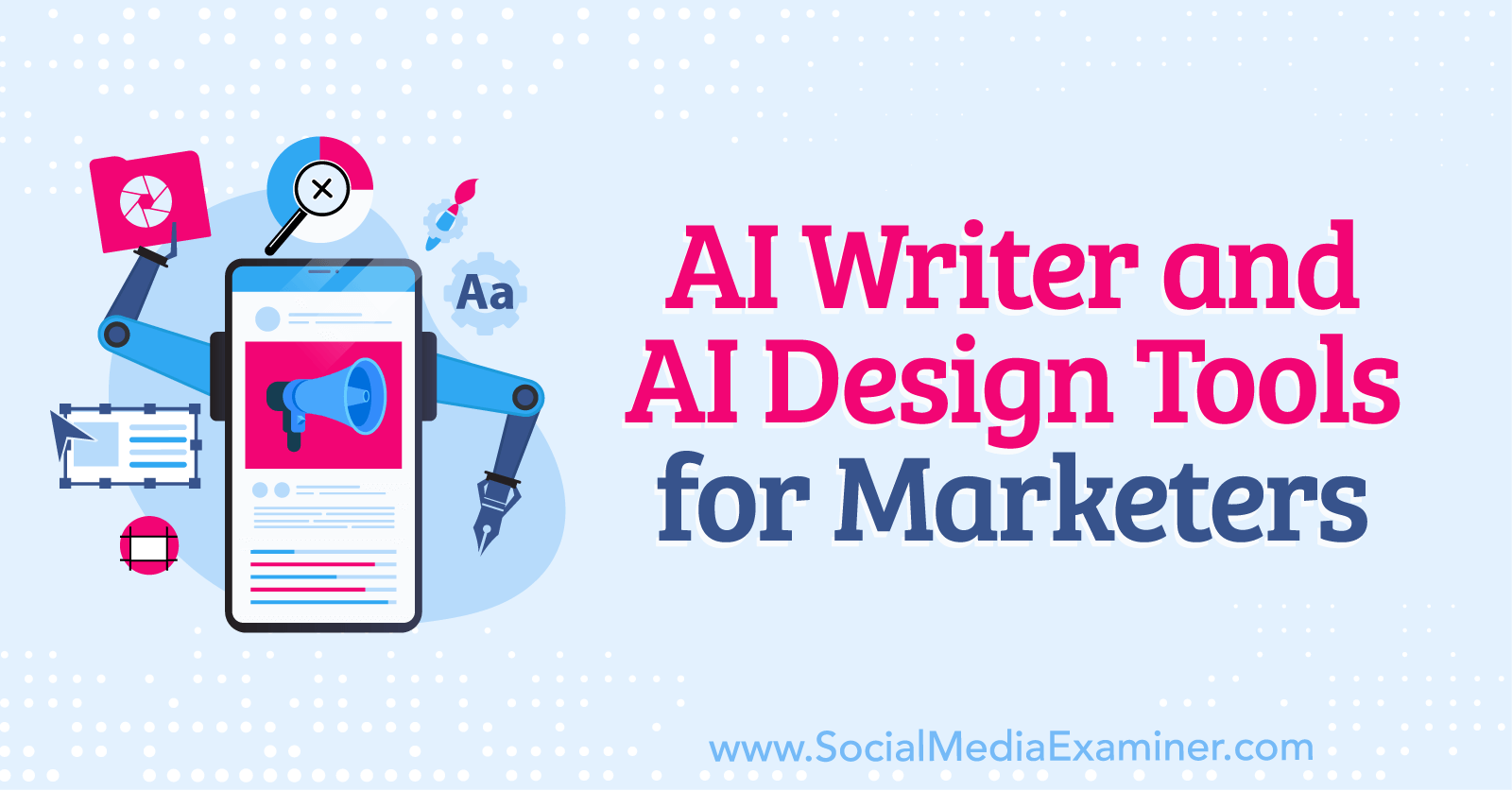 AI Tools for Content Creation
Right now, Artificial Intelligence or AI tools are coming onto the market for almost every aspect of content creation: planning workflows, organizing teams, generating images, outlining, and editing copy, to mention just a few of the possibilities.
But the development of AI also throws up big questions about the nature of creativity, copyright, and change.
For most marketers, the biggest question is, can AI help us or harm us?
AI tools bring a lot of benefits for content creators. The smart money says that AI won't replace creative workers. Instead, creative people who understand how to use AI will replace those who ignore the technology.
If you get on board with AI now, here are some of the ways it could help you:
Efficiency. AI can help you produce more work much faster, with less. AI tools don't take days off or downtime; they work anytime you need them to.
Creativity. You can use AI to unlock new ideas and execute projects that might have been too difficult to manage before. For example, compare how easy it is to use Photoshop (a tricky program that usually requires training) versus the DALL-E image generator (where you simply type in a description of the image you want to generate).
Innovation. Every time a new technology is introduced, it raises standards for productivity and creativity across the board. Using AI now will help you to stay at the forefront of marketing and content creation.
Why Are AI Writing Tools and AI Design Tools Gaining Traction?
Science fiction writers have been talking about AI for decades. Tech experts and researchers have been trying to make it a reality for almost as long.
So why are things hotting up now?
It's because generative AI has finally become accessible to the mass market. In summer 2022, DALL-E 2 was introduced, enabling people to experiment with image generation. Then, in November 2022, ChatGPT was released, with a similar effect on text generation and editing. Over 1 million people used the tool within its first 4 days online.
But don't forget that these programs are still in their infancy. ChatGPT 4 is expected to come out later in 2023. Popular AI tools are learning fast, based on human interactions and feedback. They get better literally day by day.
AI tools for content creation are already a reality. Their skill and influence are only going to grow.
In the sections below, we've collected 11 of the best AI tools for content creation so far. But before we get into the details, let's check in on how AI works.
How AI for Content Creation Works
When it comes to content creation, we're talking about a very specific type of AI: generative AI.
There are actually lots of different ways that a computer can be "artificially intelligent." Most are linked to recognizing, recreating, and optimizing patterns. With generative AI, the program looks at past examples of text or images and builds a model to predict what new text or images could look like.
For example, an AI might read thousands of examples of articles about buying a house. Then it would be able to predict which words and phrases are likely to come up in a new real estate article—even stringing them together into sentences, paragraphs, and a structure. Or the AI might look at thousands of oil paintings and come up with a prediction of what colors, textures, and subjects might appear in a new painting.
So the AI can recognize and build on very complicated patterns such as human language and art.
In the past, smart tools such as customer service chatbots could only take simple actions, such as sending a link when customers typed in a specific keyword. But AI can figure out what customers need based on "reading" their entire chat and produce more sophisticated responses.
That has two key implications for marketers. First, it's much easier than before to tell the program what you want. And second, AI can produce multiple, sophisticated suggestions (in fact, predictions) for you to choose from.
What Is AI Prompt Engineering?
Telling an AI what you want is called giving it a "prompt." And "prompt engineering" is the art of phrasing your requests so you get the most effective, useful, or creative results.
Here are a few tips to get the most from your AI tools:
Start with a general prompt to test what the AI gives you, then gradually make it more descriptive to refine the results.
For text generation, suggest a reading level or target audience to adjust the tone of the text.
If you don't want the copy to be too structured or conventional, try adding the phrase "in a casual tone" to your prompt.
The more details you give about the purpose and audience of the content, the better the AI will be able to guess the context and style you want.
For social content, you can ask the AI to suggest emojis and GIFs. It won't actually return a GIF but it will tell you what to look for on Giphy or another resource.
It's also worth thinking about the content that the AI has been trained on. For example, the latest text-generative AI, ChatGPT, was trained on text from before its release in 2022; so it doesn't know very much about current news stories.
Some businesses use an AI trained on their own content so it's automatically an expert in their business aims, audience, content style guide, and talking points.
However, it's an expensive and custom option that most marketers won't be able to access. That's why it's worth learning to write targeted, descriptive prompts.
AI and the Law
You might be wondering: How does copyright work with all these AI tools? Who owns the text, images, and videos that they create?
As of the publication date of this article, most AI tools grant you the commercial rights to the content you produce with the AI (although it's always sensible to check the terms and conditions when you start using a new program).
The law is less clear on the copyright of the content that was used to train the AI. There are also questions about the legality of, for example, asking an image generator to create art "in the style of" a specific artist.
You can expect to see more regulation in these areas coming soon. However, check with an attorney to be safe, as legislation is a rapidly evolving.
Best AI Design Tools for Video and Image Generation
In 2022, the internet went wild for AI-generated images. It seemed like everyone was testing their own prompts and creative ideas!
But generative AI isn't just for playing around. The tools suggested below can create eye-catching, illustrative content for your blog posts, websites, social media, and more. They open up a whole new world beyond stock photography and basic social media banners. Some of these tools can even help you design a logo or edit video content.
#1: DALL-E 2
Free trial with 50 credits, paid plans starting from $15.
DALL-E 2 was one of the first image generators to hit the big time. It's still one of the most powerful image programs around.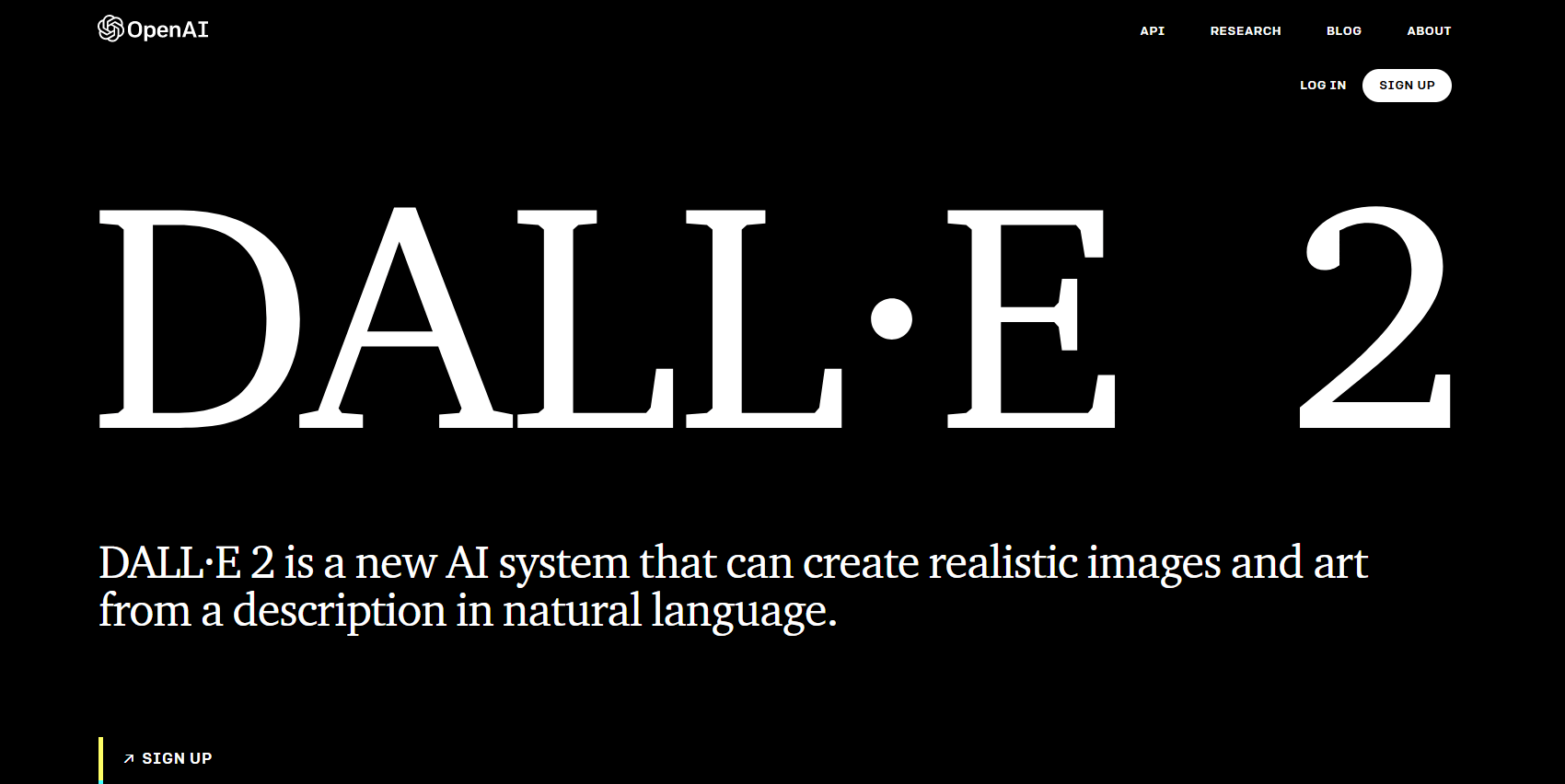 It's immensely flexible. You simply type in a prompt and get back a range of suggested images. You can refine your prompts to different art styles, image formats, and color schemes.
#2: Midjourney
Generate 25 images for free. Paid plans starting from $10 per month.
Midjourney is the other big image generator that everyone's heard of. Like DALL-E 2, it works with simple text prompts rather than a complicated user interface.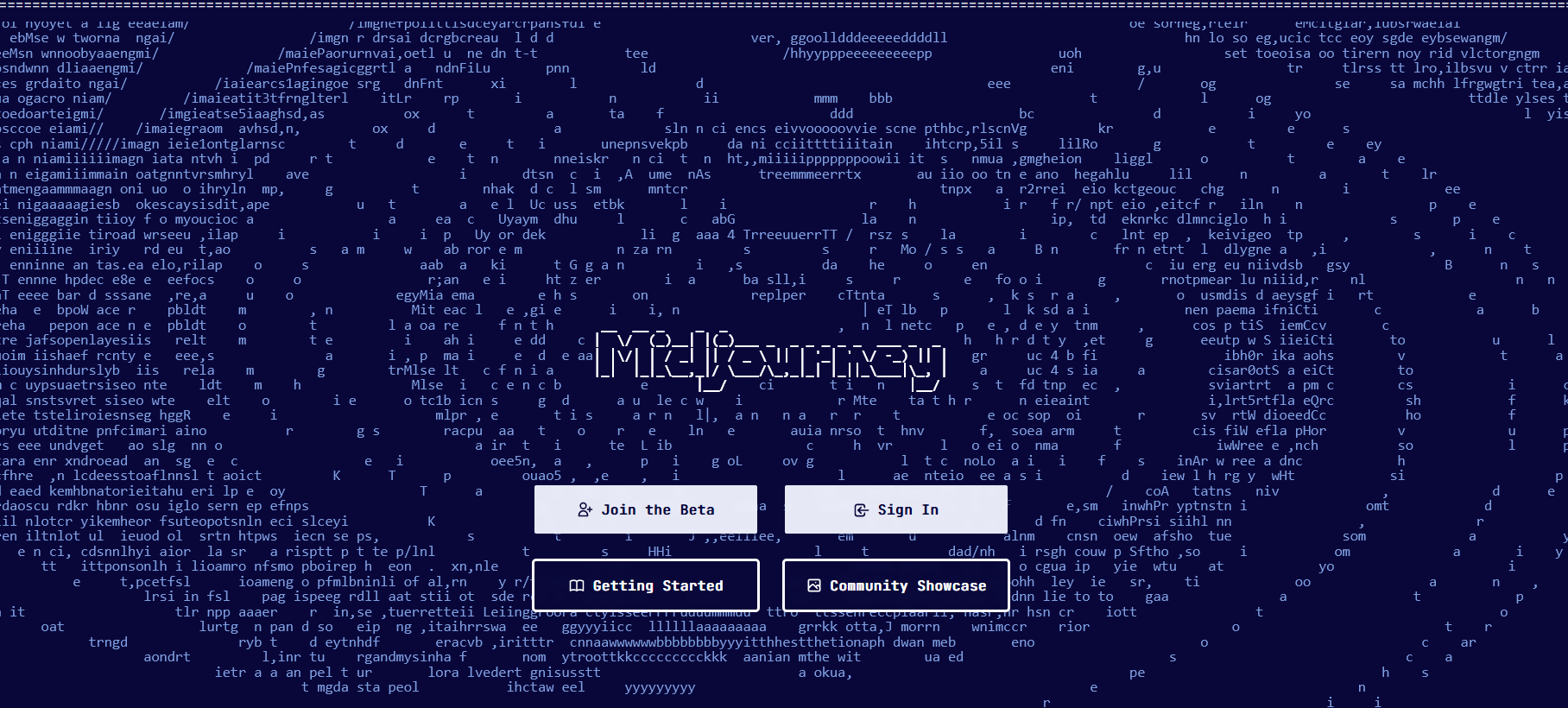 The main difference between the two programs is that they were trained on slightly different content. So it can be fun to use the same prompt with both AI tools, and see how the results differ!
However, Midjourney also has one additional feature that opens up a lot of possibilities. You can expand Midjourney images. So after creating your basic image from a prompt, you can click and drag to extend the image in any direction and see what else the AI comes up with.
#3: Runway
Free, or from $12 per month.
Runway offers both image generation and video editing. It's designed specifically for marketing teams to be able to collaborate.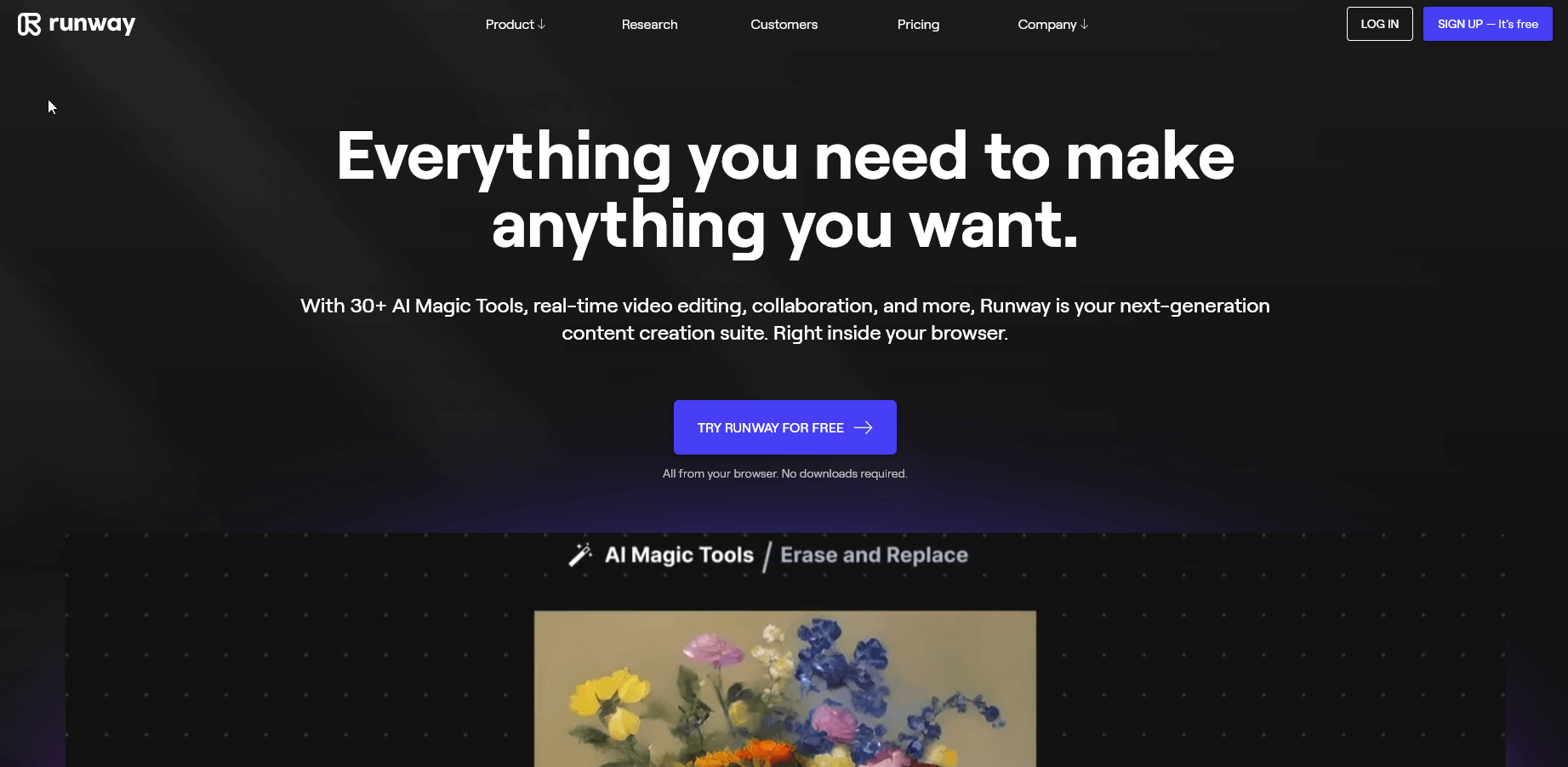 Like Midjourney, it offers an Infinite Image tool that lets you expand your generated images to explore the prompt further.
#4: Jasper Art
Custom pricing, starting from an estimated $82 per month.
Jasper Art is another AI tool that's been designed with marketers in mind. Jasper also offers some fantastic text generation and editing tools, covered below.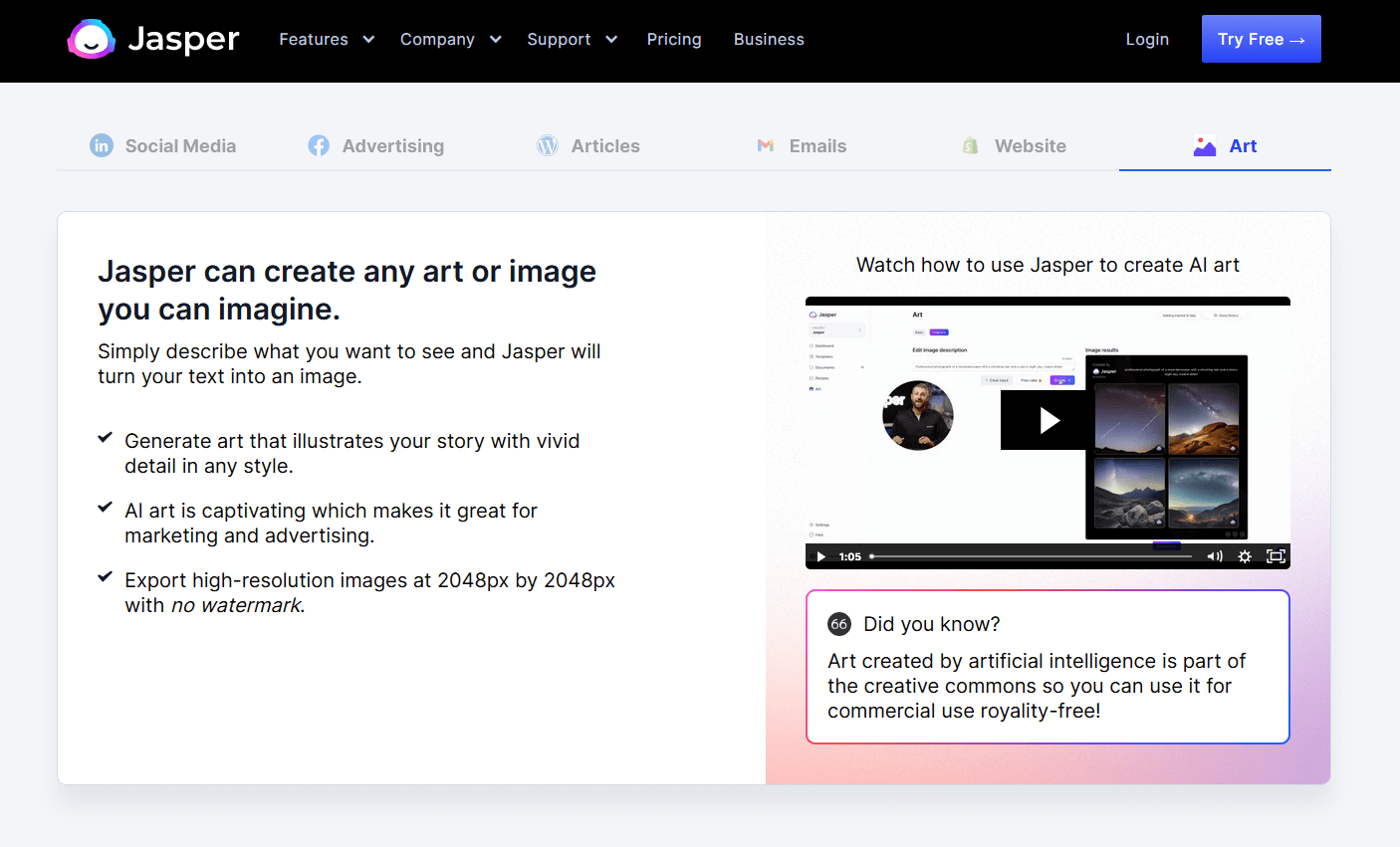 #5: Descript
Free, or from $12 per month.
Descript is the only tool on this list that exclusively works with video and audio, instead of images. But it's very, very good at what it does.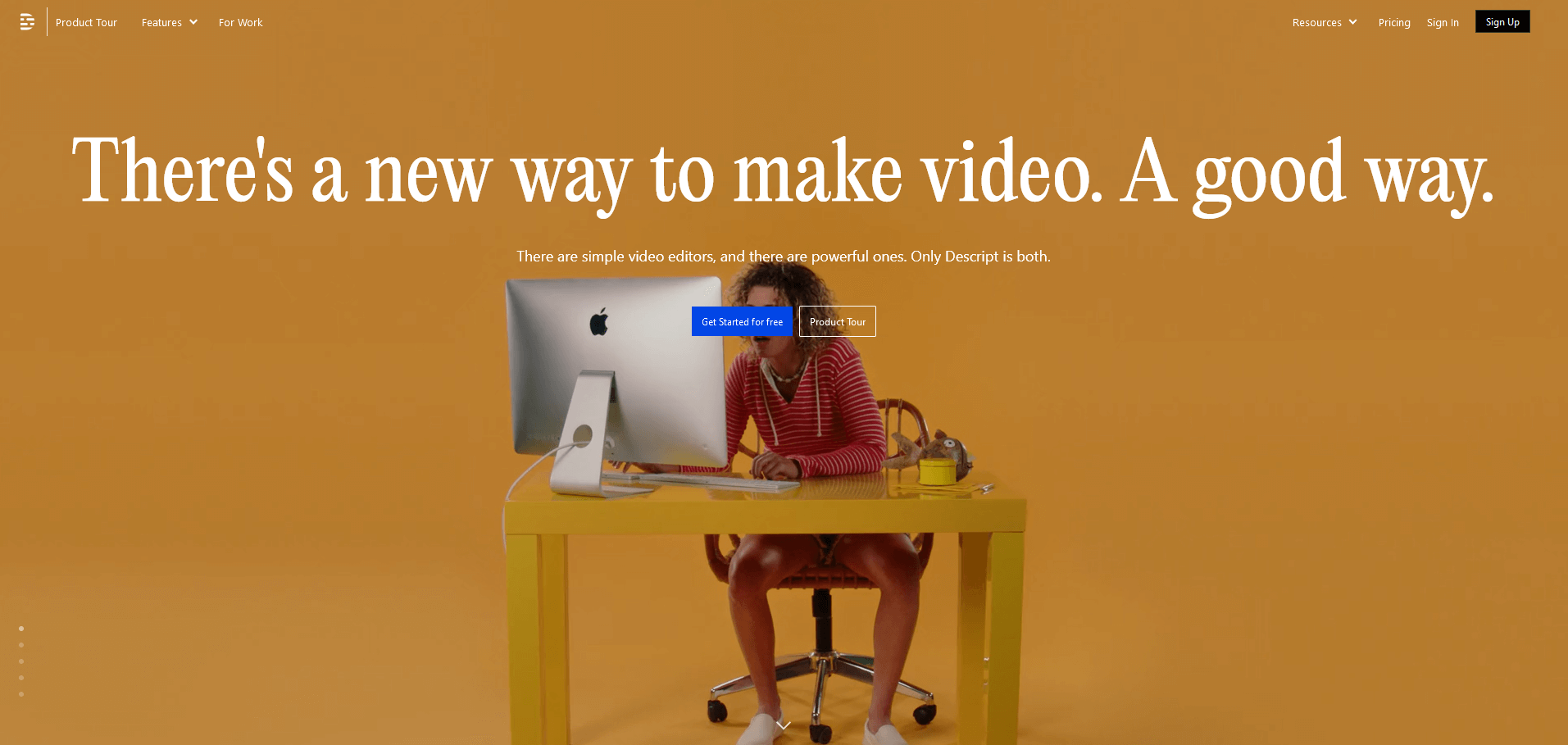 Descript uses machine learning to make transcriptions of videos and podcasts, clean up audio feedback, and remove filler words. It can even recognize specific speakers and insert additional audio that sounds just like their voices. It's an invaluable tool for podcasters and video content creators.
Best AI Writing Tools for Copywriting and Editing
So that's the visual content taken care of. What about your written content?
There are AI tools available to support you anywhere that you use copy: ads, websites, blogs, slide decks, social media, and even for internal communications.
However, human supervision is still essential. When you use image generators, you have to review and refine the results. When you use a text-generative AI, you'll need to read, edit, and tweak the output.
That's why we say that AI content tools are best used as a source of inspiration. They can help you get started or give you lots of ideas very quickly, but the ultimate creative genius is still you.
Here are some ideas to use AI for copy inspiration:
Generate 10 variations on a draft headline or email subject line, then pick the best one.
Summarize a longer text for internal communications or a follow-up email.
Generate chapter and section headings to create the outline of an eBook or white paper.
Create a summary of a complex text, podcast, or video transcript in a specific style or focused on specific information.
As a general rule, text generators are best at short posts and summaries. At more than 700 words they can become repetitive and unstructured so keep things short and sweet!
#6: ChatGPT
18 free credits for the first 3 months.
ChatGPT is the best-known text generator so far and probably the most advanced on the mass market. It's produced by OpenAI, the same team that released DALL-E 2.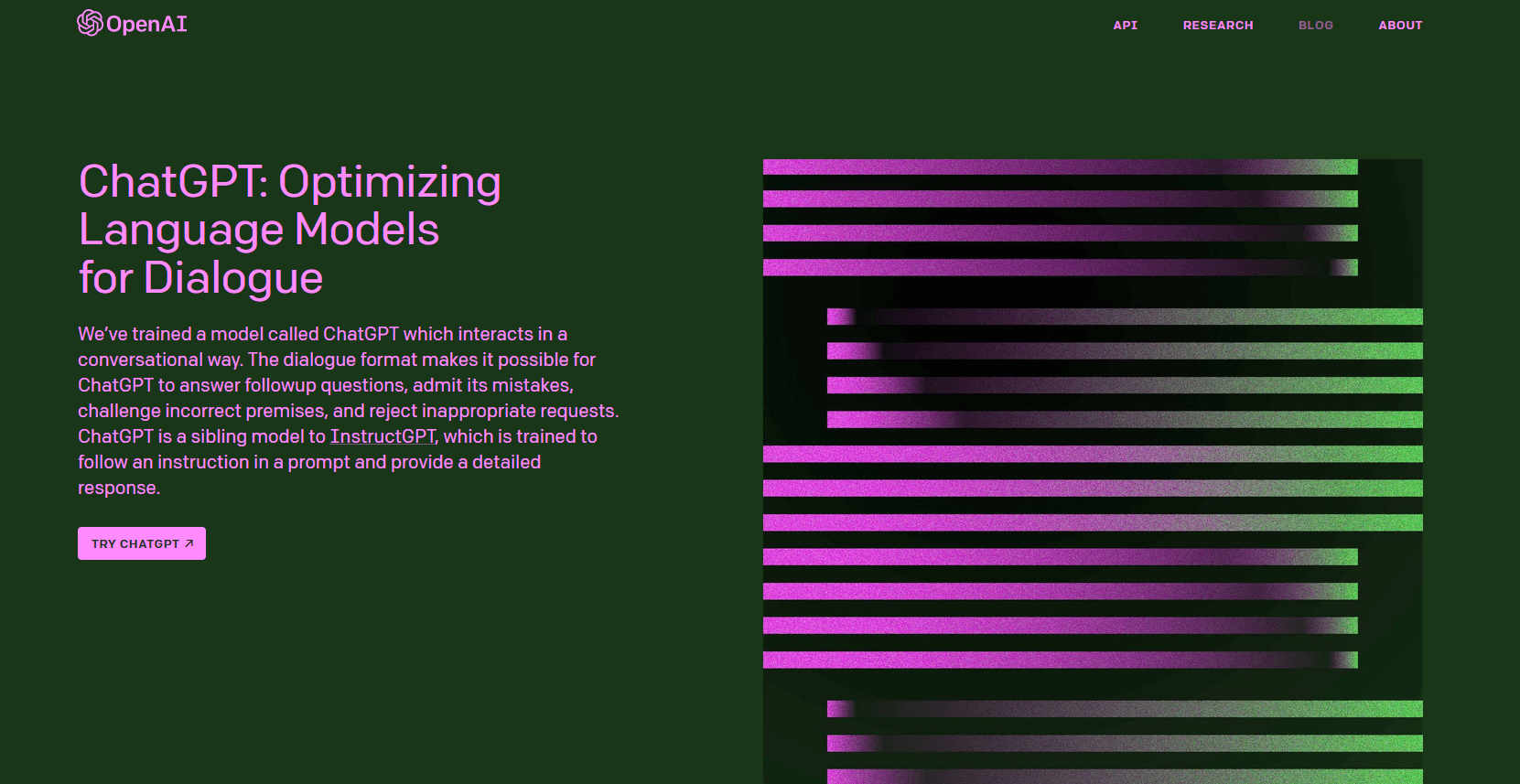 Just like in DALL-E 2, you can just write a prompt in normal English to get a result back. There are no templates required. You can input, and output, as much text as you want.
However, although ChatGPT is astonishingly flexible, remember that its training data only goes up to 2021. The AI will be able to discuss more up-to-date topics when the next version is released later this year.
#7: Jasper
Custom pricing, starting from an estimated $82 per month.
Jasper—already discussed above for its image features—is a fantastic, all-around tool for content teams. Its text generator has a vast range of templates and formats to get your marketing content started.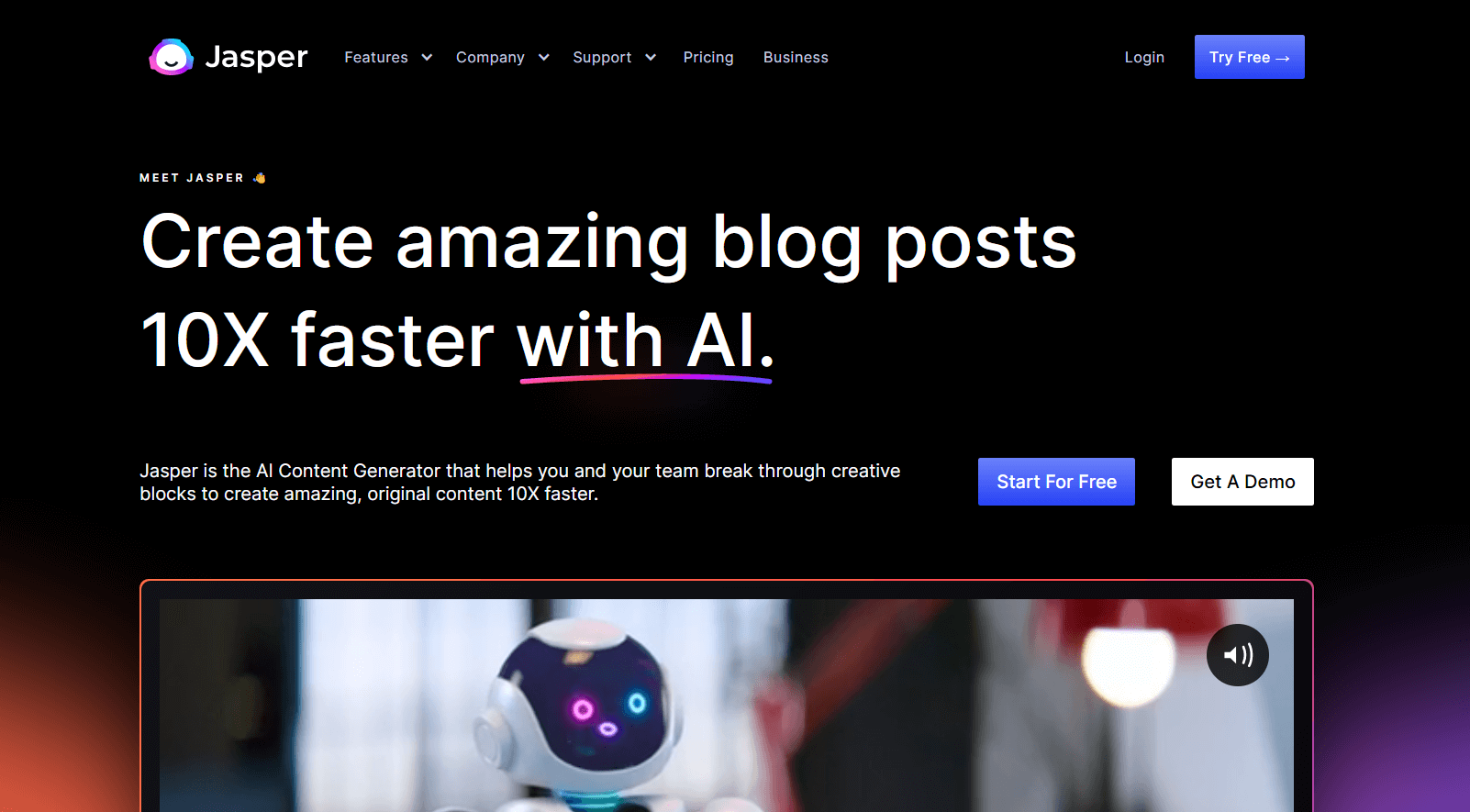 You can also write prompts straight into a chat box rather than using templates. Expect Jasper to keep adding more useful features aimed at business purposes.
#8: Writer
From $18 per user, per month.
Writer is another text AI that's aimed at content teams. It has several collaboration features that make it easy to share ideas and edit together.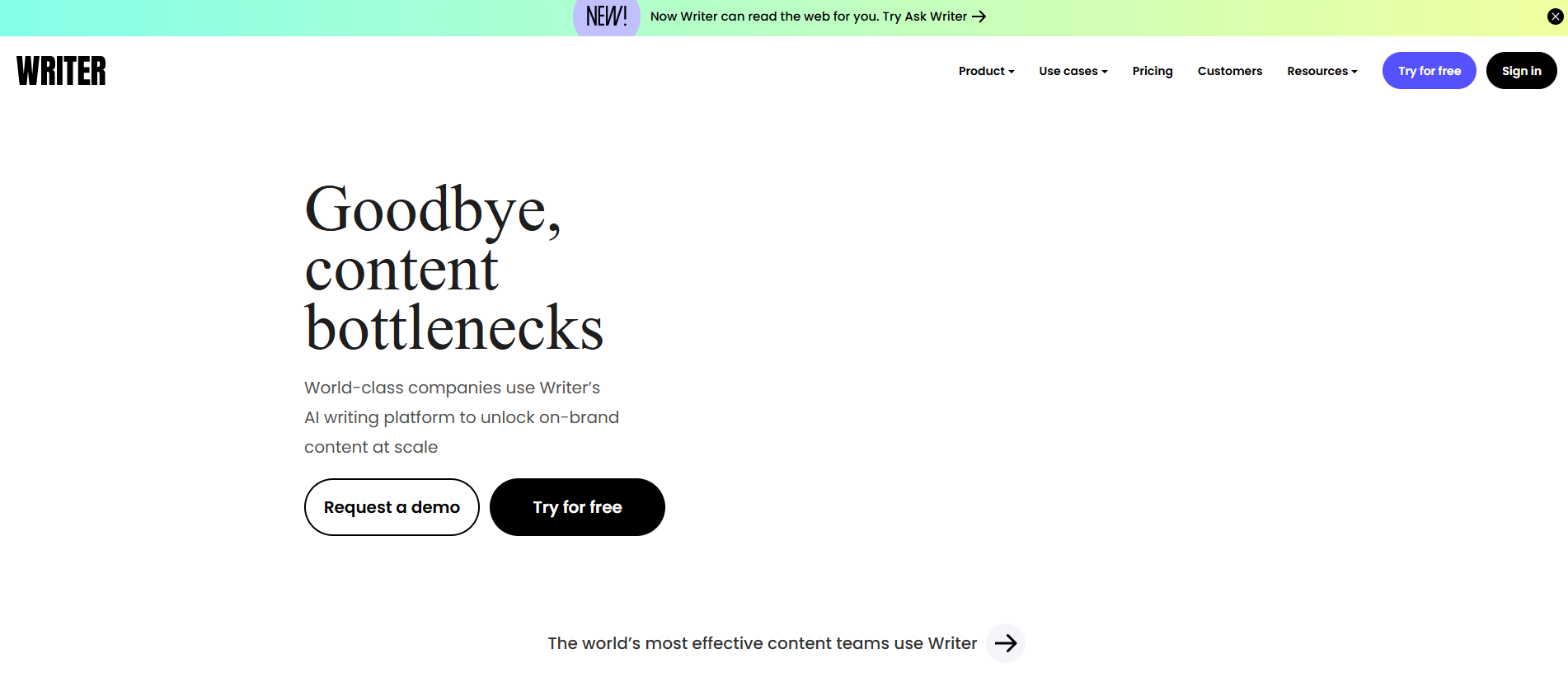 It's closer to an editing tool such as Grammarly than to a totally free generation tool like ChatGPT. As well as brainstorming ideas and generating drafts, it can automate editing and repurposing content.
What's more, you can educate the AI over time to follow your brand voice, style, and content guidelines.
#9: HyperWrite
Free, or from $19.99 per month.
HyperWrite has three main features: pure text generation, finishing sentences, and image generation.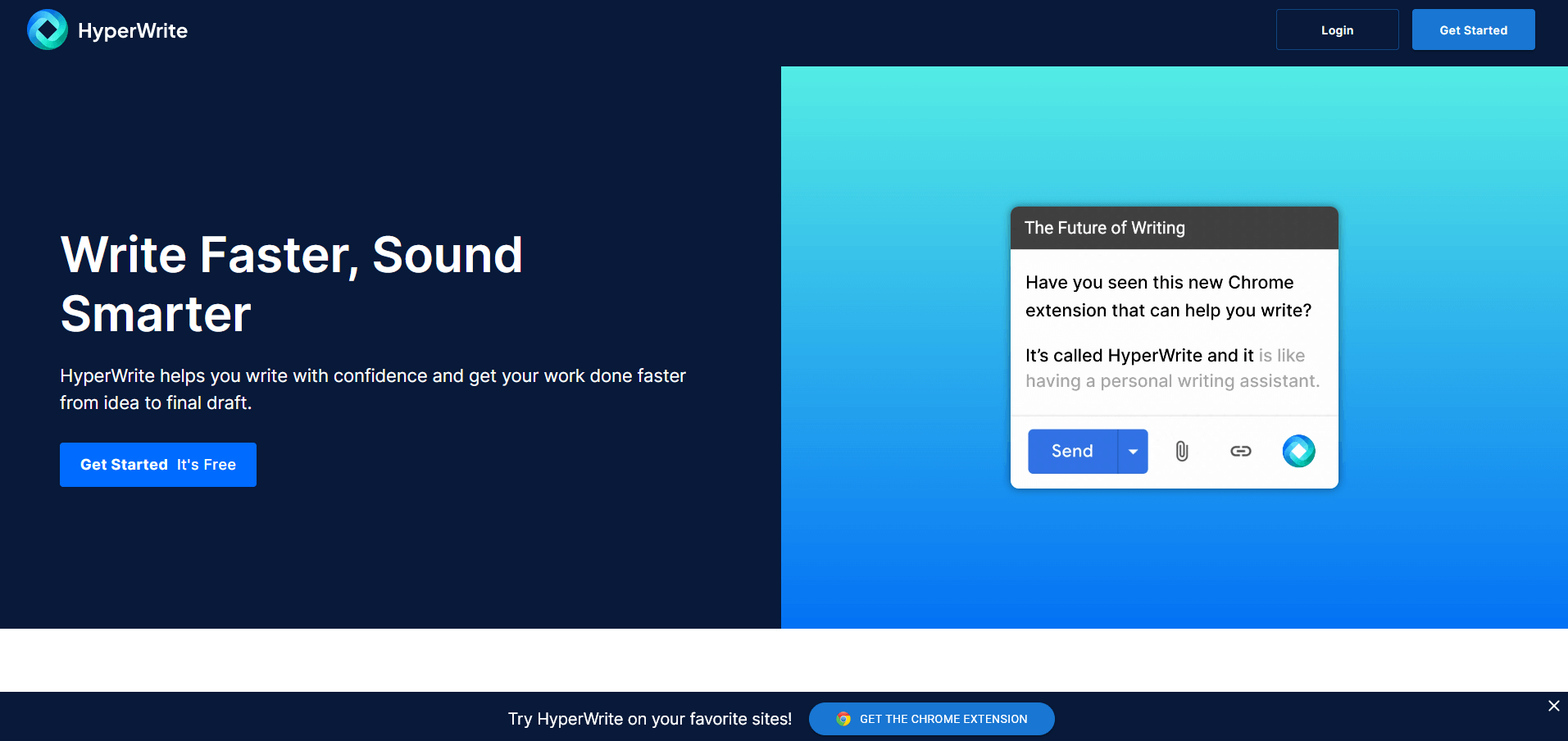 Best of all, it works as a lightweight Chrome extension so you can apply it to everything from emails to WordPress drafts, right there in your browser.
#10: Cohere
From $2.50 per 1,000 text generations.
Cohere is a great tool if you're confident in using generative AI tools and want to understand more about how it works behind the scenes.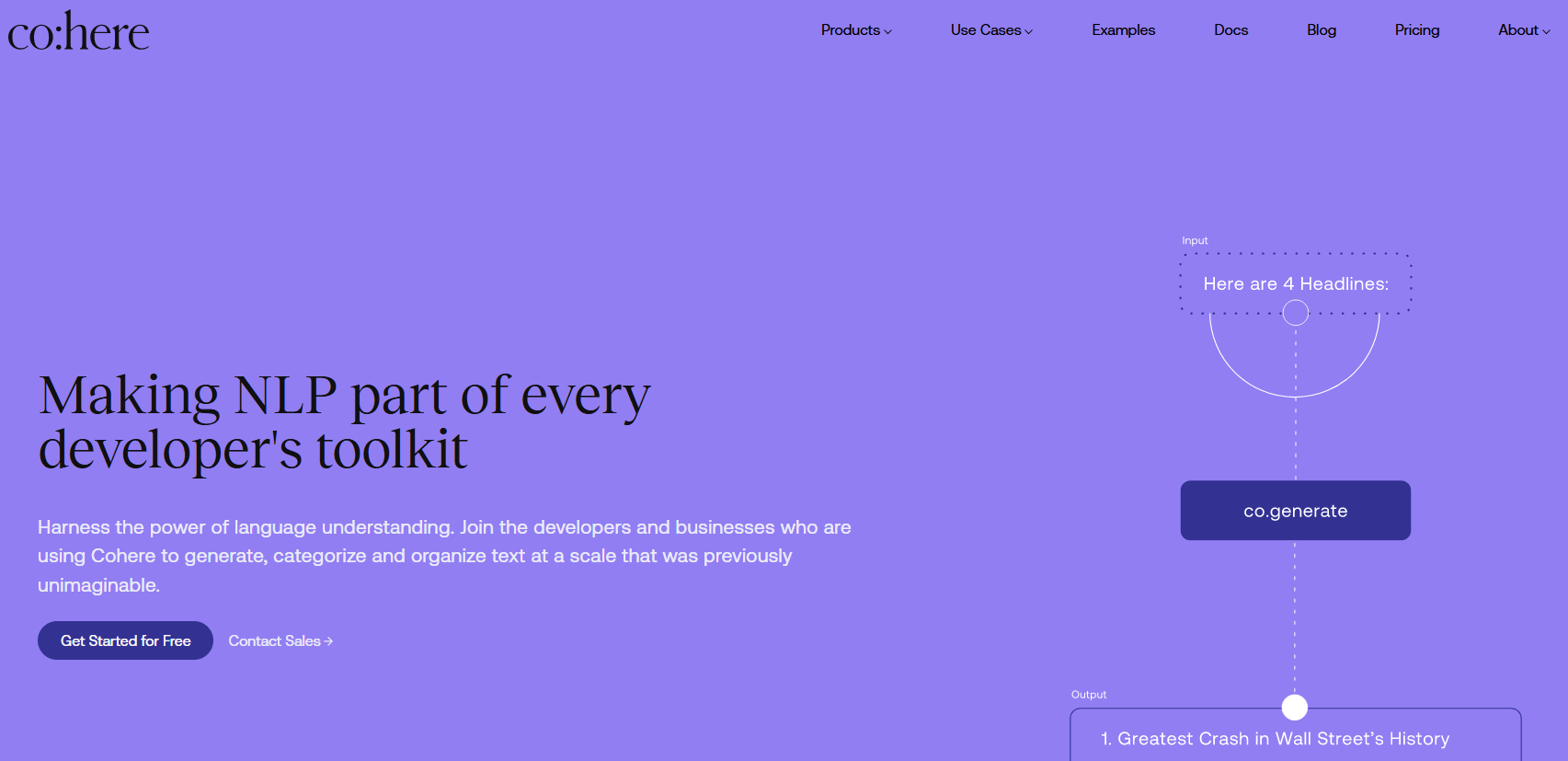 It's aimed more at developers than marketers but it's hugely powerful. This is the tool to pick if you want to train an AI on your own content or analyze the messages you receive from your audience such as reviews and comments.
#11: Tome
500 free credits to start.
Last on our list, Tome is a highly specific tool that generates slide decks including both the copy and design. Its unique selling proposition is its ability to write text that has a clear narrative running through it.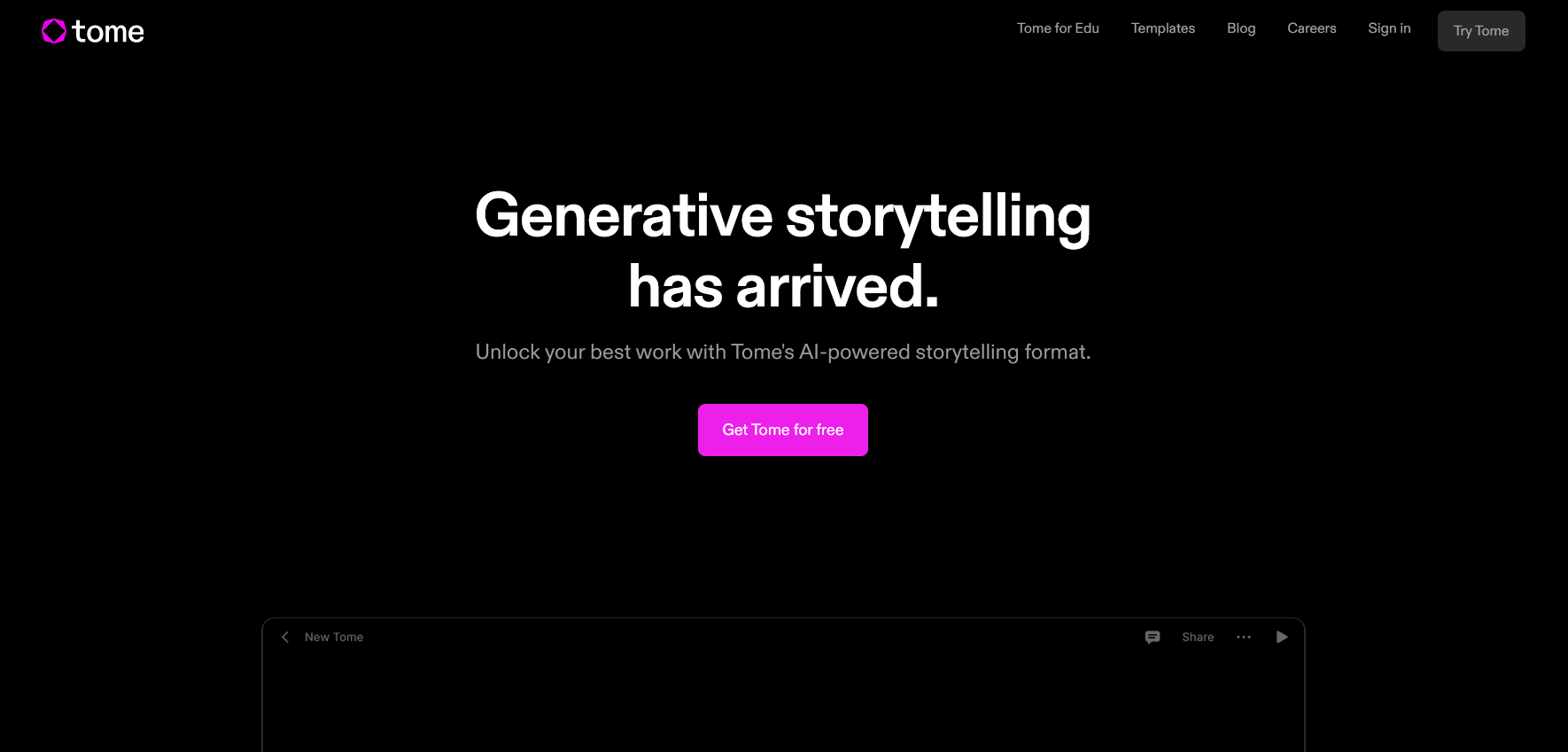 This is a valuable item in your toolkit if you regularly plan presentations, either internally or externally. Use it to kick off your planning or prepare a talk in a hurry.
Other Notes From This Episode
Where to subscribe: Apple Podcasts | Google Podcasts | Spotify | YouTube Music | YouTube | Amazon Music | RSS
✋🏽 If you enjoyed this episode of the Social Media Marketing podcast, please head over to Apple Podcasts, leave a rating, write a review, and subscribe.
---
Stay Up-to-Date: Get New Marketing Articles Delivered to You!
Don't miss out on upcoming social media marketing insights and strategies! Sign up to receive notifications when we publish new articles on Social Media Examiner. Our expertly crafted content will help you stay ahead of the curve and drive results for your business. Click the link below to sign up now and receive our annual report!