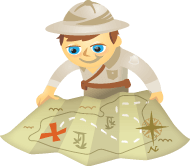 Are you struggling to keep up with your social media marketing tasks?
Looking for ways to increase productivity?
Incorporating a few changes into your social media marketing can help simplify processes, improve efficiency, and free up your time.
In this article you'll discover eight tips to help busy social media marketers be more productive.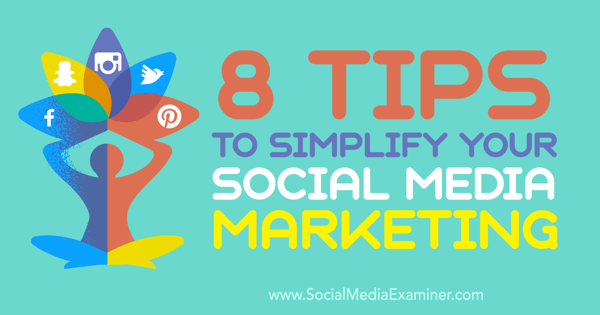 Listen to this article:
Where to subscribe: Apple Podcast | Google Podcasts | Spotify | RSS
Scroll to the end of the article for links to important resources mentioned in this episode.
#1: Focus on the Platform With the Highest ROI
Treat social media like the business activity it is. Use the simple principle of return on investment (ROI) to decide where to spend your time. If a certain social platform is giving you zero ROI, it may not be worth your time. You want to focus on the platform that does have a strong ROI.
Ideally, you should track your numbers and make sure you're looking at all angles of the equation. For example, you should also identify customer lifetime value (CLV) channels with the highest ROI.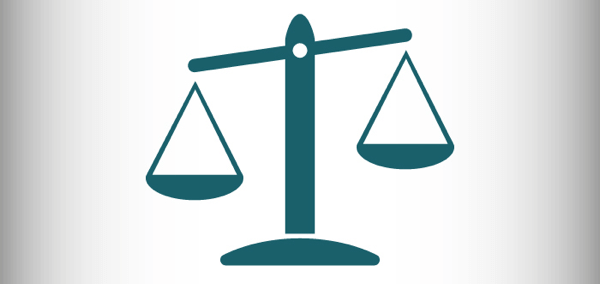 What does this look like from a tactical perspective? The exact methods differ depending on your analytics and reporting, but here are the main points to keep in mind:
Compare conversion rates across all of your social media channels.
Perform a side-by-side comparison of conversion rates and channel cost.
Pick the single social channel that has high conversion rates and high ROI.
Increase your efforts and expenditure on that single platform.
This simple awareness can save you hours of time in your social media marketing.
#2: Use Social Media Management Tools
It almost seems unnecessary to say because most people are already doing it: If you're not using social media management tools, it's time to start. It's hard to know just how much time you'll save by using a tool, but suffice it to say that it's likely hours per week. You can choose from a variety of popular social media posting tools like Buffer, Socialoomph, and Hootsuite.
#3: Reuse Old Posts
If you had great engagement from a social media post in the past, use it again. You're probably thinking, "Won't this annoy people?" Probably not. The half-life of tweet isn't very long, so if you're posting the same tweet twice in a week, month, or even a day, it probably doesn't matter much. Even if others retweet you, the duration is not very long.
You can use tools like Buffer and Edgar to repurpose and repost old social media posts. Here's a glance into how Edgar works. You can organize your content using filters, set up your queue, and let your social media repurposing go.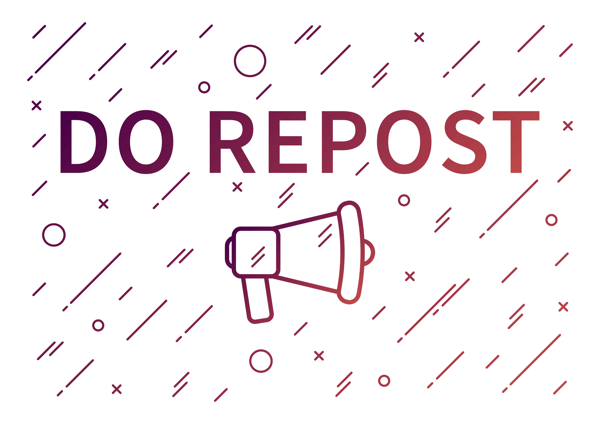 #4: Create a System for Curating and Scheduling Content
The key to saving time on social media is developing systems that are organized, repeatable, and habitual ways of doing something. As long as your system is streamlined and scalable, you can be more productive in less time.
Collecting content that you want to share is a good example. If you don't have a system, this process could take hours.
Just using a system is more important than which system you use. For example, use Chrome extensions to keep your most important tasks a single click away. You can also click Buffer's extension twice to save and schedule any piece of content to social media.
You can create systems for every aspect of your social media life. Here's an example:
Use Feedly as a source for gathering content.
Set up the automatic integration of Pocket with Feedly to add articles to your curated list with a single click.
Set up IFTTT to automatically send articles you favorite in Pocket to your Buffer queue.
Collect a group of stories that will appeal to your audience.
Comb through the stories you've collected and remove content that doesn't apply to your target audience.
This is a look at the kind of micro-categorization that you can use on Feedly.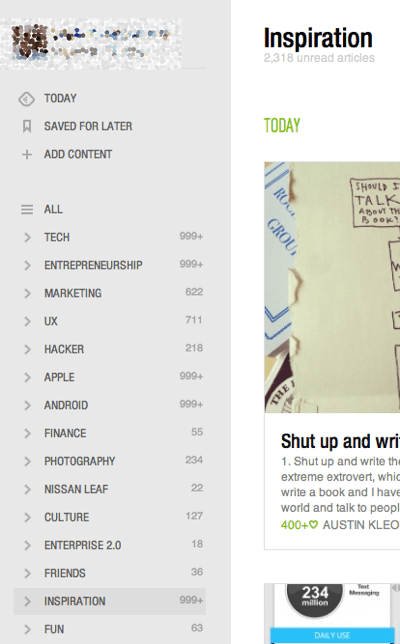 Using a system like this will require some work on the front end, but it can save you tons of time later on.
If you try this hack, be sure to look for the best time-saving IFTTT recipes. You'll find a variety of methods for creatively and productively getting your social media system in place.
Put Google Analytics to Work for Your Business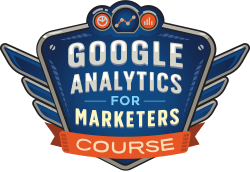 Ever thought, "there's got to be a better way" when it comes to tracking your marketing activities? Are you forced to make decisions based on limited data? With the right training, you can use Google Analytics to measure all of your marketing efforts with certainty. You'll stop the leaks in your ad spending, justify your marketing spend, gain the confidence you need to make better marketing decisions, and know what's working at every step of the customer journey. Let the world's leading analytics pro show you the way. Check out our new Google Analytics for Marketers course from your friends at Social Media Examiner.
LEARN MORE - SALE ENDS DECEMBER 1ST!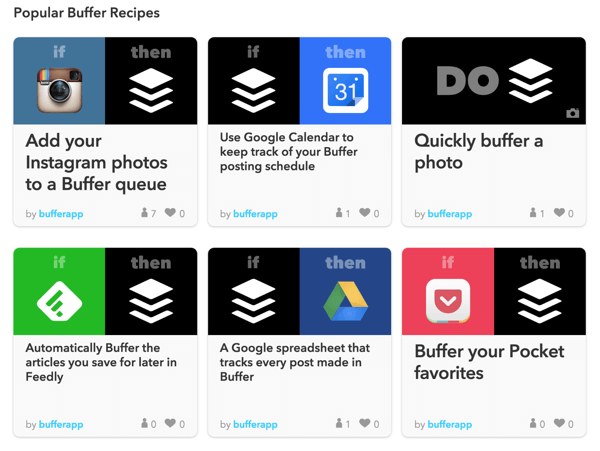 #5: Share to All of Your Social Accounts at Once
Do you use multiple social media platforms? Instead of going to each account and posting content, post the same content everywhere with a single click.
Here's how you can do it with Buffer's plugin. Find an article you like, and click the Buffer button in your browser.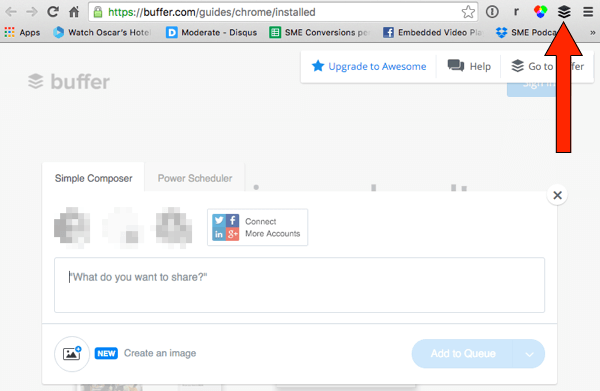 Make sure all of your accounts are selected and then click Add to Queue.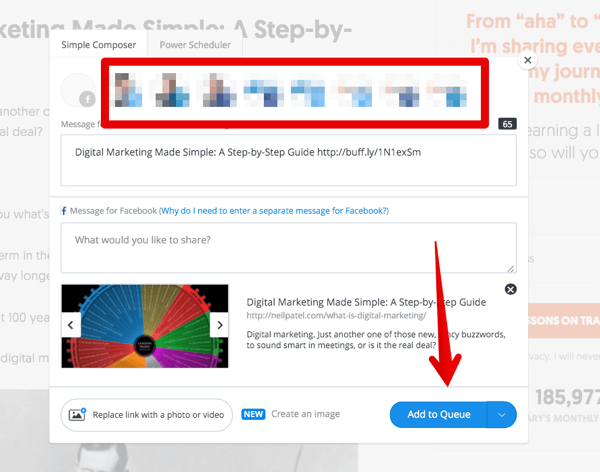 In the image above, the share is queued up for eight separate accounts on three different platforms. You can then customize the times, appearance, and frequency with your social media management tool.
#6: Engage Selectively
One of social media's biggest time traps is engaging when you don't need to. How many hours of your life have you wasted scrolling through endless Twitter chatter? Was that time well spent? Probably not.
Instead, you can set up alerts on Mention or Google Alerts to notify you of selected topics that you should engage with. To set up Google Alerts, simply go to http://www.google.com/alerts. Then select the term or terms you want to be alerted about, and click Create Alert.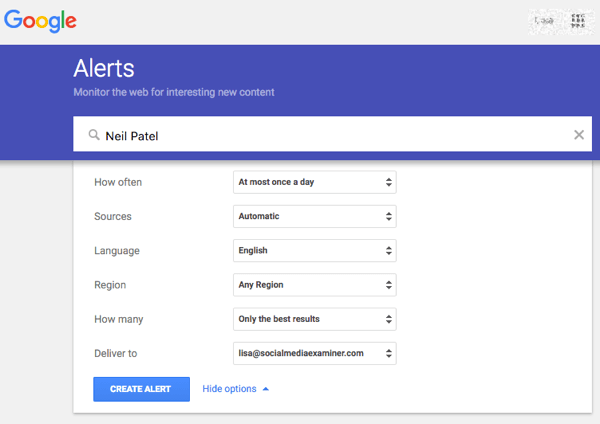 You can also use the curation features provided by many social media management tools to see only the accounts or keywords that you select.
There is far more social media content than you need to absorb and engage with. By being selective with your engagement, you can save a lot of time and mental energy.
#7: Batch Social Media Tasks
If you're a small business owner or marketer, you have a lot of tasks to do. One reason you might be so busy is because you're trying to switch between multiple tasks all day long. This is a surefire way to wear yourself down and waste valuable time.
The solution is batching, which is doing all of your similar tasks at the same time. Consider batching some of these tasks:
Following people on Twitter
Saving articles to post
Writing down post ideas
Creating social media images
The list is endless, but the premise is simple: The more you batch, the more time you'll save.
To start batching, organize your schedule by grouping similar to-dos for one time of day. By avoiding switching and enabling focus, you'll knock out your tasks much more efficiently.
#8: Outsource Work
Outsourcing can be hard to do. But when you break down a task into its component parts, it becomes easier to understand what exactly can be outsourced.
What's an easy way to execute this outsourcing process? First, decide which task you want to outsource. Second, select a platform or person to whom you can outsource the project.
If you're spending too much of your time and effort trying to figure out Facebook ads, for example, you can simply outsource this component of your job with a service such as Growth Geeks. Alternatively, you can also reach out to a freelancer or business directly using a service like Upwork.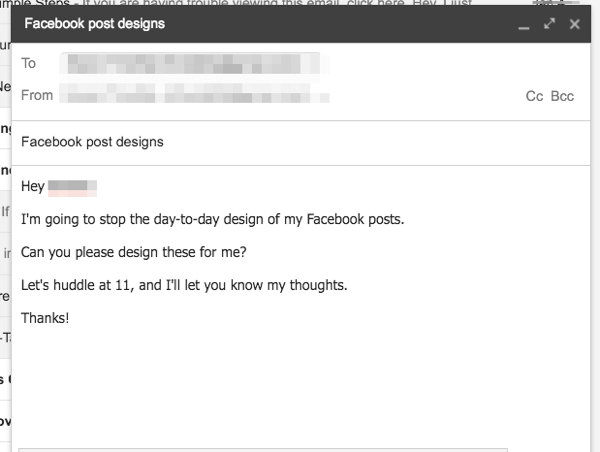 Delegating may take some time upfront but will save you tons of time in the long run.
Conclusion
Social media takes a lot of time. Just when you feel like you can't join another platform or compose another image for yet another tweet, someone says, "You have to be on [fill in the blank social network]!" At that point, what you really want to do is scream, run away, and live somewhere off the grid.
Sometimes, it seems like social media has taken over too much of our time and mental energy. But maybe that's because we're not using the right methods. There are dozens of ways to save time on social media. The real issue isn't what time-saving efforts you do, but if you actually do them.
If you want to save hours on social media this week, pick just one of the methods above and you'll be well on your way.
What do you think? Do you use some of these tactics in your social media marketing? How do you save time? Please share your thoughts in the comments below.