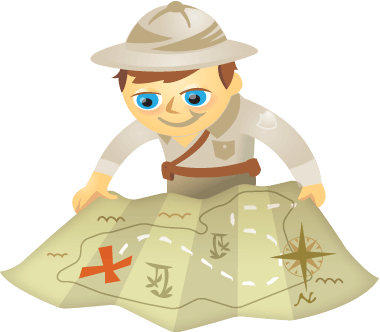 Wondering how you can stand out on Snapchat?
Want to know what's working for others?
Taking a cue from businesses that are successfully using Snapchat can help you strengthen your own brand's presence on the platform.
In this article you'll discover how to improve your marketing on Snapchat.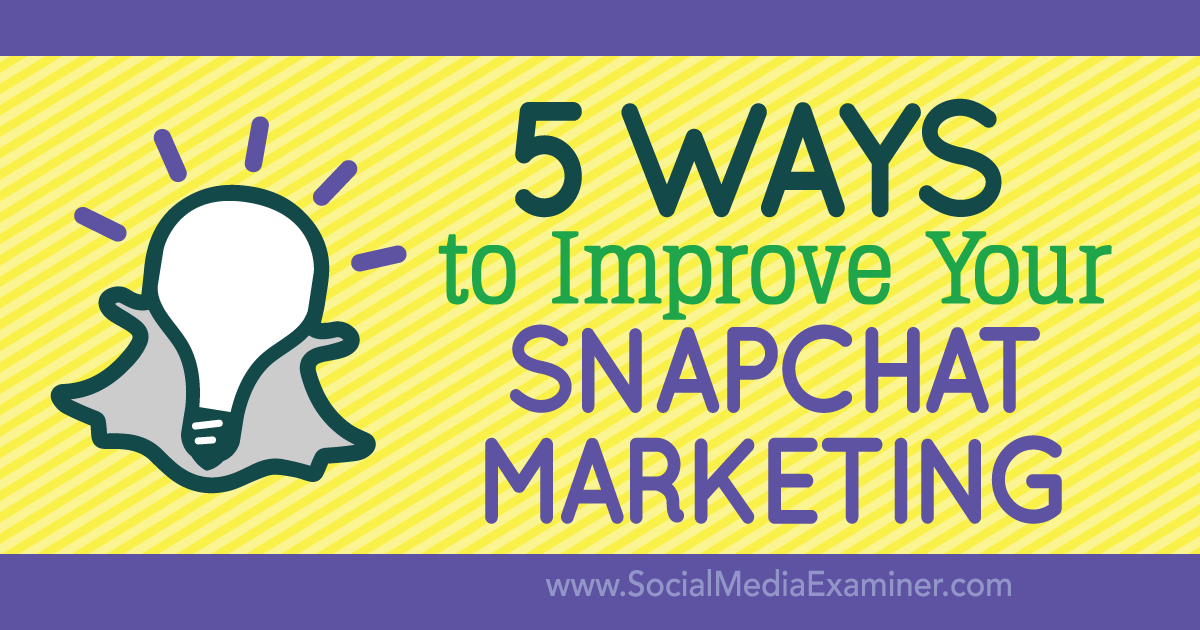 Listen to this article:
Where to subscribe: Apple Podcast | Google Podcasts | Spotify | RSS
#1: Provide Specialized Content
Many brands use Snapchat because of its authenticity. You can use this attribute to strengthen your community ties by publishing content that shows a similar but different side to your brand.
For example, you can make your fans feel like insiders by providing content that's not available on your other social channels. This will excite users because they'll feel they're in the know and will develop an emotional connection to you and your content.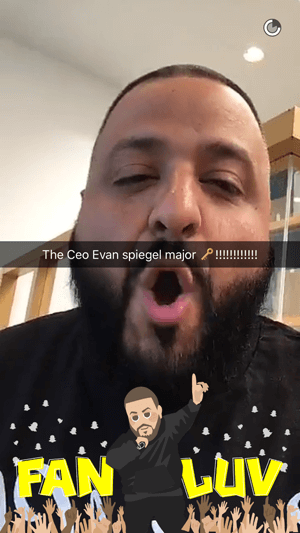 Music producer DJ Khaled has created one of the most engaging Snapchat communities with over 2 million followers, a quarter of which watch his snaps within the first 5 minutes. With his 24-hour Snapchat stories, he provides daily insights, otherwise known as "keys to success," through inspirational advice and commentary on his life's adventures.
By providing exclusive content to your Snapchat community, you create a sense of trust and inclusivity.
#2: Surprise Fans With Promotions and Perks
Social media giveaways and contests are some of the best ways to build customer loyalty, and Snapchat users love them.
Social Media Marketing Society (Ongoing Online Training)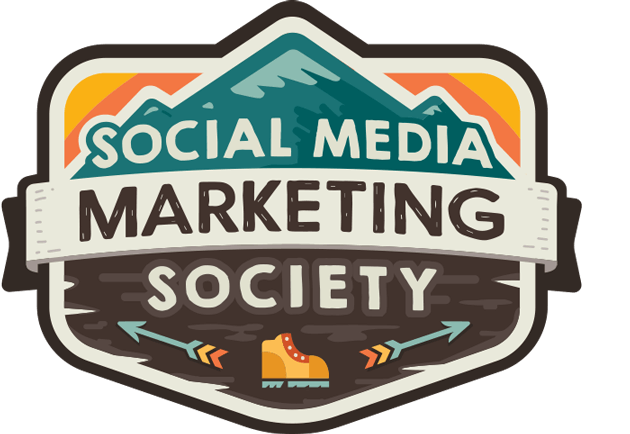 Want to gain marketing confidence and accelerate your career? Try the Society to discover new marketing ideas, improve your results, get support, and become indispensable. Join us for ongoing training, insight from pros, and a community of supportive marketers who understand you.
START YOUR TRIAL MEMBERSHIP
Use snaps to offer insider access, promo codes or discounts with a Snapchat scavenger hunt. Build anticipation when you announce the giveaway or promotional offer on Snapchat prior to the launch date. 
With their SnapWho campaign at the Coachella music festival, Heineken snapped clues hinting about special performances at the Heineken House. Fans were prompted to respond with snaps on which artists would be there. If correct, they received access and a sneak peek of when that concert would be happening.
The campaign provided an exclusive element to concertgoers and reached fans who weren't at the event but enjoyed the content nonetheless.
For a more sales-driven angle, you can post a 10-second snap with a special Snapchat referral code or share a daily deal with your followers.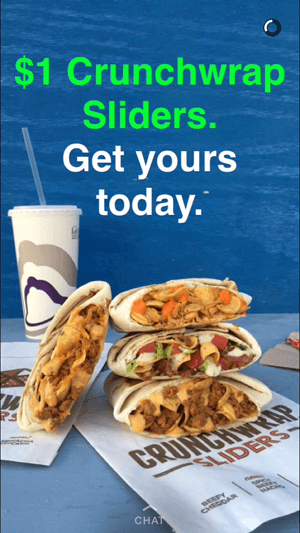 When you reward your community for following your Snapchat stories, they're likely to spread the word to their family and friends. You can track customer behavior and the effectiveness of the channel by seeing how many promo codes are used.
How to Drive Users to Your Snapchat Account
Before you embark on any sales offers, make sure to promote and drive users to your Snapchat account. Create a custom Facebook tab to promote your Snapchat account, or put your Snapchat name in your Twitter bio and use your QR code as your profile photo.
For all of your social accounts, you can create images that drive users to your Snapchat account.
Put Google Analytics to Work for Your Business (Online Training)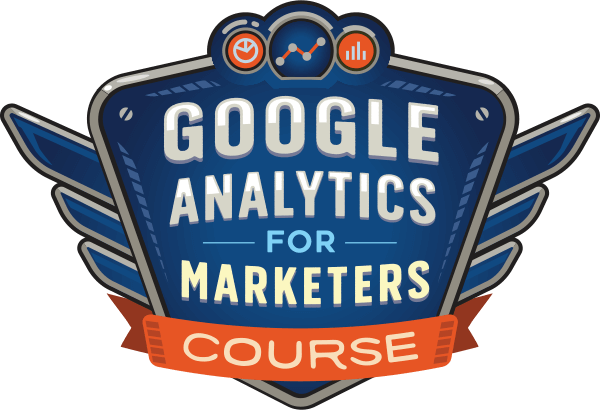 Ever thought, "there's got to be a better way" when it comes to tracking your marketing activities? Are you forced to make decisions based on limited data? With the right training, you can use Google Analytics to measure all of your marketing efforts with certainty.
You'll stop the leaks in your ad spending, justify your marketing spend, gain the confidence you need to make better marketing decisions, and know what's working at every step of the customer journey. Let the world's leading analytics pro show you the way. Check out our new Google Analytics for Marketers course from your friends at Social Media Examiner.
CLICK TO LEARN MORE: ANALYTICS TRAINING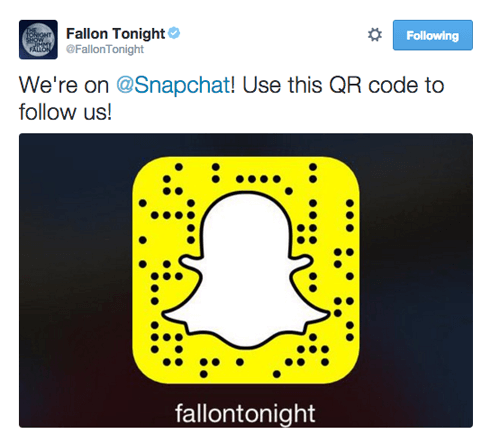 #3: Involve Fans in Your Story
Social media should be a two-way conversation with your community. Engage your followers by asking for their participation. For example, ask them to send in a selfie featuring your product or create a video on why they love your product.
For the Super Bowl, Mountain Dew launched a 100% fan-driven interactive Snapchat campaign called Kickstory for their new Kickstart breakfast drink. Fans voted on what would happen next in the story by taking screenshots to indicate the level of engagement.
Everlane took a different tack and asked their followers to screenshot their snap or chat with them for more information on their new shoe collection.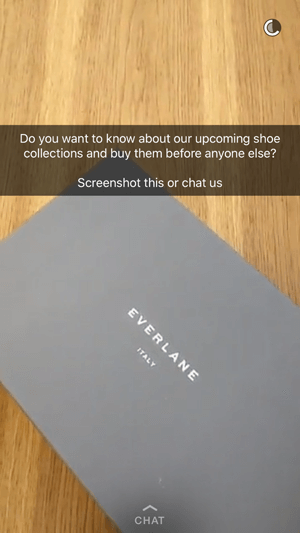 To create more meaningful relationships, make sure you reply to your fans. You can do this within the chat feature or send back a photo thanking them. Going the extra mile on Snapchat will make users feel special and included in your community.
#4: Include Branding Elements in Snaps
Snapchat allows you to connect with your community and further enhance your brand's voice and tone in a creative way. Your Snapchat story, which is a reflection of your brand, can promote your products or offer behind-the-scenes moments, employee activities or interviews with key stakeholders.
When you do, make sure the snaps you share include your brand's logo or signature colors.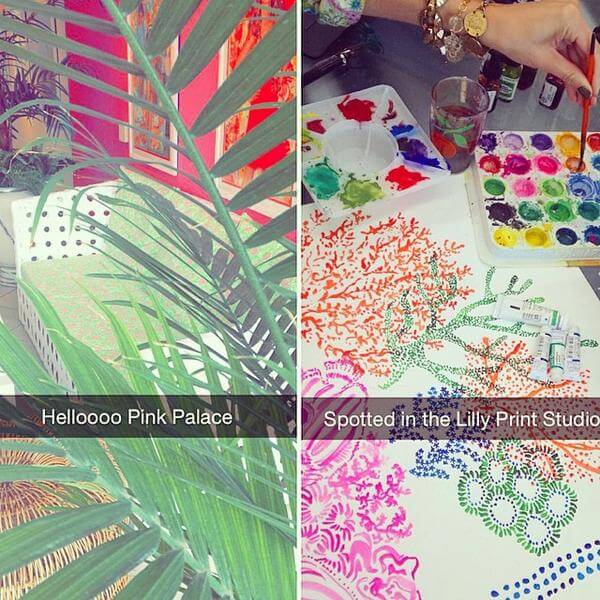 Lilly Pulitzer, a brand known for its preppy lifestyle filled with pink and green hues, highlights these elements with Snapchat stories. The stories feature palm trees, the design studio, model shoots at the beach and in-store events. They even have their own branded geofilter for customers shopping in the store.
Because stories only last 24 hours, consistency is key. You'll want to set attainable targets for how often you create a brand-centric Snapchat story.
#5: Team Up With Influencers
Your community is filled with advocates and influencers, so tap into their power with Snapchat takeovers. With this tactic, you give select people access to your Snapchat account and let them create stories that enhance your brand's personality.
The personal feel from advocates and influencers makes your account seem less promotional and more authentic.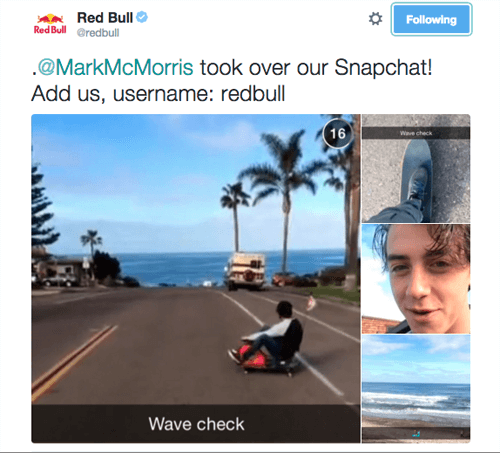 Red Bull teamed up with Canadian snowboarder and X Games gold medalist Mark McMorris. He took fans through his day surfing in San Diego and driving up the mountains to snowboard at Big Bear.
When influencers take over your account and tell their own personal stories, their popularity enhances your brand.
Final Thoughts
With over 7 billion stories viewed each day and 100 million global monthly active users, Snapchat has the highest growth rate of any social media and messaging app.
The best part of using Snapchat is that your content isn't buried within a timeline; it's available for 24 hours to all of your followers right on their mobile screens.
What do you think? Do you use any of these tactics to engage your community on Snapchat? What tips can you share? Please tell us in the comments below.