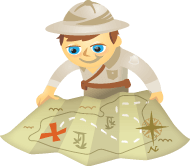 Have you ever dreamed of becoming one of the top blogs in your space?
Are you wondering how some bloggers find success and why others struggle to survive?
If so, keep reading as I reveal five tips and techniques that have helped large blogs (such as Social Media Examiner) grow into influential and widely read publications.
First, Rethink What it Means to Blog
When I started Social Media Examiner back in October 2009, I made the decision not to call our site a blog.
Instead, I opted for the phrase online magazine.
Why? Because every business owner and marketer in the world knows what a magazine is.  That word brings to mind rich, thoughtful articles that are designed to educate and inform.
There's no question that a magazine is a publication.
When you start thinking of your blog as a publication, then you can start calling yourself a publisher.  When you're a publisher, your business and editorial decisions become more clear.
Are you a blogger or a publisher?  Decide today to become a publisher.
What follows are five tips to help you transform your blog into a powerful online publication.
Tip #1: Survey the Interests of Your Audience
Who are you trying to reach?  What types of content do these people most desire?
When you know precisely what content your readers crave, it's much easier to create posts that are widely read and shared on social channels.
For example, we know what content our readers love because we asked them.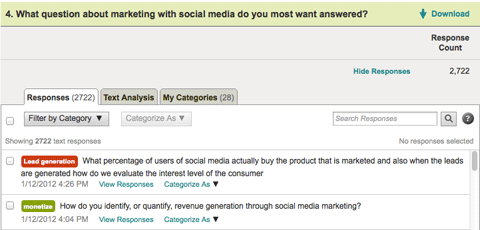 Each year we survey thousands of marketers and ask them what they want to learn about.  We then take the data and create a super-rich report we release for free.
Get Your FREE Course: Web3 for Beginners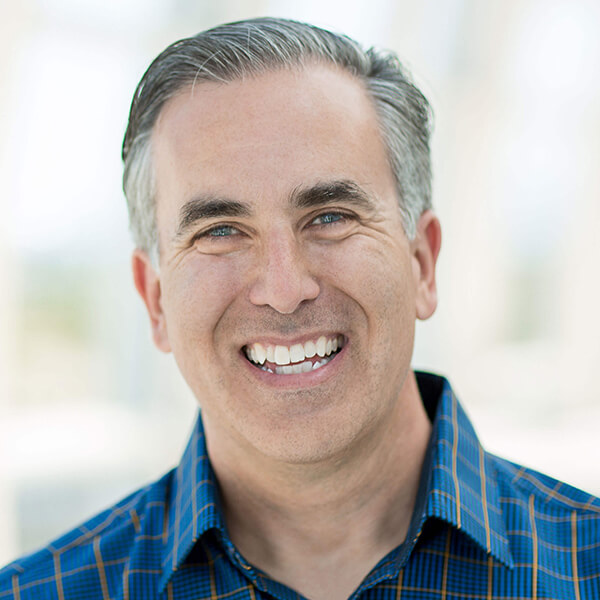 Curious about Web3, but don't know where to start or who to trust?

Introducing Web3 for Beginners, a course taught by Michael Stelzner, the founder of Social Media Examiner.

Learn the basics of Web3 and apply it to your business with this FREE comprehensive course.
CLICK HERE TO GET FREE ACCESS
But the best part is this: We have a massive database of blog post ideas we can write about because we simply asked our readers. No guesswork.  We know precisely what they want.
Here's how to do this:
Create a simple survey using a tool like SurveyMonkey.
Ask this question: "What question about _____ (your subject) do you most want answered?"
Ask your existing readers and fans on your social channels to take your survey.
Then study the results.
Tip #2: Spin Hot Topics Into Many Posts
Once you understand the interests of your target audience, you need a plan to create content that's focused around popular subjects.
I like to call this spinning.
For example, at Social Media Examiner, we know that social media return on investment (ROI) is a hot topic our audience wants to learn more about.
You might be inclined to think there are only a few blog posts that could possibly be created around a single topic like social media ROI.  Or perhaps that you've said all that can be said on a topic. You'd be wrong. 🙂
Here are four popular articles we published last year, all focused around the same topic:
Each of the above articles focused squarely on social media ROI.  But each one was written from a different angle and by multiple authors.
Here's how to find different angles on the same topic:
Create a beginner's guide.
Address biggest misconceptions.
Showcase how others are solving the problem (success stories).
Create a video.
Appeal to different segments of your audience (like small businesses and then again for big brands).
See how the above list could allow you to create five blog posts on the very same subject without looking repetitive?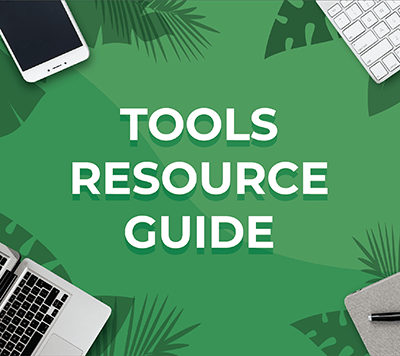 Looking for something to make your life easier?
Discover the tools we recommend to drive engagement, save you time, and boost sales across your entire marketing funnel or business.
Whether you need help planning content, organizing social posts, or developing your strategy, you'll find something for every situation.
FIND YOUR NEXT FAVORITE TOOL
Take-home point: You can get enormous mileage by spinning new, yet related, articles that focus on a single subject your audience is very interested in.
Tip #3: Leverage the Power of Multiple Authors
Have you noticed that nearly without fail, the largest blogs in almost any industry have multiple authors contributing content?
Check out this list of top small business blogs from Technorati: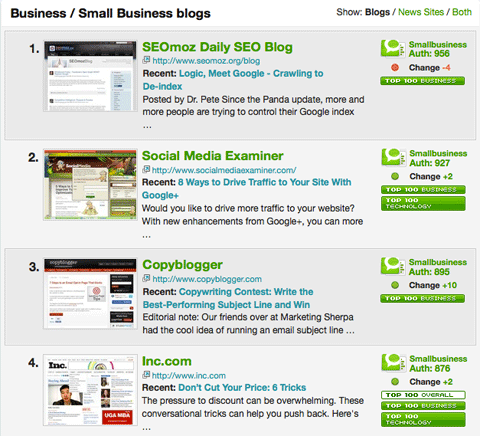 There's a reason the top blogs have many authors.  It's because they treat their sites as publications (or online magazines).
Have you ever read a magazine with only one voice?  One author?
I began around 2005/2006 as a solo blogger.  It became very clear very quickly that the work needed to build a successful blog as a single person was enormous. My blog on white papers was popular among writers, and it did help my business growth, but I found myself hitting a ceiling.
It wasn't until I started Social Media Examiner with the express intent of sharing many voices that my blogging experience exploded.
Here are some benefits of having many authors write for your blog:
Your site appears to have more prominence because it's not all about you.
You don't have to do all the work yourself!
You gain fresh voices and can develop new spins on topics.
Often authors will promote the content they write for you.
You can establish strong alliances with contributing authors.
Tip #4: Integrate Social Sharing
Here's one of the huge misconceptions about blogging: Great content will be found, you simply need to write it.
The fact is that some of the best bloggers in the world are undiscovered because not enough people are reading their content.
To become a top blog, you need evangelists for your content.
Said another way, you need to empower people to effortlessly share your great blog post with their friends, fans and followers.
Social sharing is your secret weapon.
If you visit any top blog, you'll likely see fully integrated social sharing.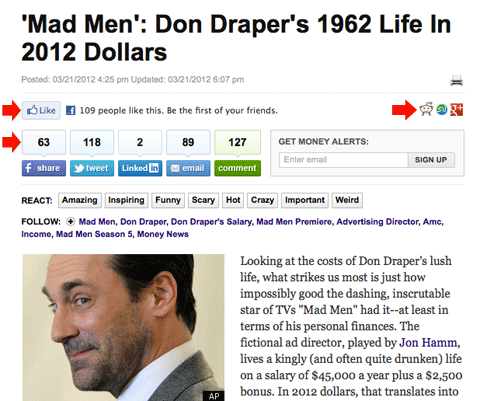 Take a close look at the world's largest blog, The Huffington Post.
And then check this out, again at the end of each post:


Take-home point: Let your readers become evangelists for your content by embedding social sharing buttons from top social networks like Facebook, Twitter, LinkedIn and Google+.
Tip #5: Capture Emails
This last tip is one of the biggest secrets to becoming a successful blog.
Just as brick-and-mortar businesses are built on growing repeat customers, you want to nurture repeat visitors to your blog.
Email is the most powerful tool for your blog and your business.  Yes, that old technology still has legs!
Here's a reality that most people will never tell you: The majority of people who visit your site will NEVER return.
Take a close look at this chart from our Google Analytics: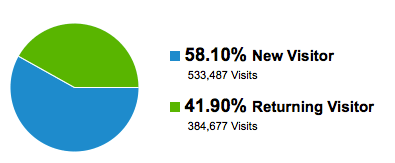 If most people will never return, you need a way to encourage people to become repeat visitors.  Email sign-up forms are your solution.
If you take a look at this blog post, you will see multiple locations where we encourage people to sign up for our email newsletter.  Once on the newsletter list, we email our 140,000 subscribers each day with a link to our newest blog post.
Email has helped us grow a very large and loyal fan base that we own.  Be sure to leverage the power of email.
I hope you find this post valuable.  If you do, please help me spread the word by sharing it via your social channels.
What are your thoughts? What tips or techniques have you noticed from large blogs?  Please share your comments in the box below.
Get Your FREE Course: Web3 for Beginners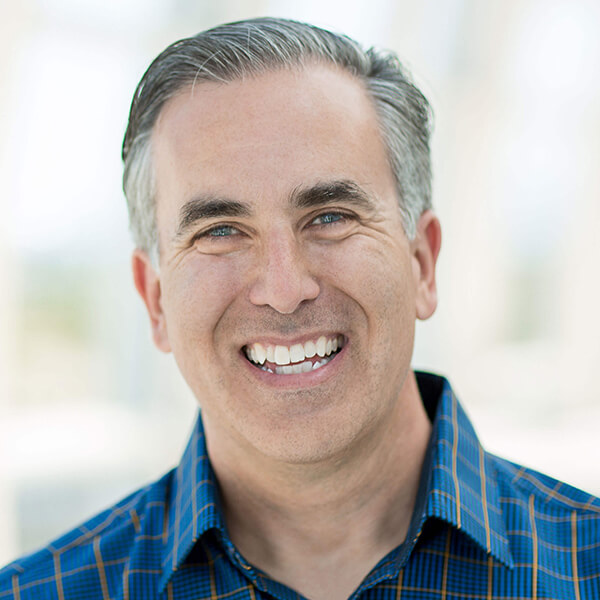 Curious about Web3, but don't know where to start or who to trust?

Introducing Web3 for Beginners, a course taught by Michael Stelzner, the founder of Social Media Examiner.

Learn the basics of Web3 and apply it to your business with this FREE comprehensive course.
CLICK HERE TO GET FREE ACCESS