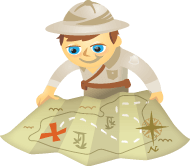 According to the 2010 Social Media Marketing Industry Report, Twitter is one of the social media tools most businesses want to learn more about.
If your business is not yet on Twitter, this article is for you. Creating a Twitter profile is quick and easy to do; however, you want to make sure you take the right steps when setting up your Twitter accounts.
This is the first of a two-part series of tips for creating Twitter profiles to both facilitate engagement with your Twitter audience and build a strong brand online.
#1: Set Up Your Twitter Account
You should always try to secure Twitter accounts for your real name and your company name to ensure no-one else grabs them.  And businesses should also consider getting Twitter names for any major brands they own. This choice of Twitter names raises some other questions when setting up your Twitter account.
Should you consider having multiple accounts? Twitter can be time-consuming. This is why it's easier to have one main account. But if you have different conversations with different audiences, it makes sense to have different Twitter accounts.  Two common reasons for having multiple Twitter accounts are to:
Tweet in different languages
Should you use a company account or a personal account? Or both? It depends on your company, how you intend to tweet and whom you want to interact with on Twitter. Watch this video to hear how Ann Handley tweets under @marketingprofs. And this one in which Scott Monty talks about how Ford uses Twitter.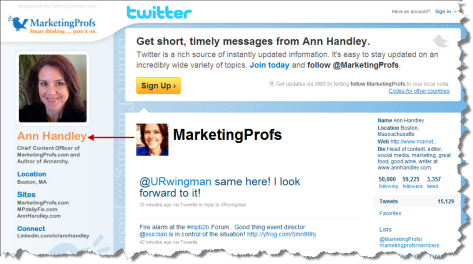 Ann Handley tweets under the Twitter name @MarketingProfs for www.MarketingProfs.com and openly associates her name to the Marketing Profs Twitter profile.
#2: Choose Your Twitter Name.
Here are some guidelines to help you choose your Twitter name:
Your Twitter name is limited to a maximum of 15 characters.
Although Twitter names are not case-sensitive, Twitter will save the name exactly as you enter it when you create your Twitter profile. So although you can create your profile with "JohnSmith" and be listed as @JohnSmith, your Twitter fans will be able to find you by using @johnsmith.
Avoid names with numbers, uncommon abbreviations and names that are difficult to remember. Keep mobile users in mind and avoid underscores, which require extra steps to type in on mobile phones.
Are you still wondering which Twitter name to choose?  Look for a name easy to relate to who you are and what you represent.
Use your real name or company name? Most people open up more to the Twitter names they recognize as a real person's name or a company name they trust. If you're using Twitter for brand management, you will probably want to use your website name (without the ".com").  You can also use a pen name you use regularly.
Put Google Analytics to Work for Your Business (Online Training)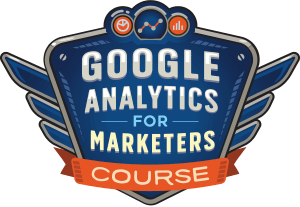 Ever thought, "there's got to be a better way" when it comes to tracking your marketing activities? Are you forced to make decisions based on limited data? With the right training, you can use Google Analytics to measure all of your marketing efforts with certainty.
You'll stop the leaks in your ad spending, justify your marketing spend, gain the confidence you need to make better marketing decisions, and know what's working at every step of the customer journey. Let the world's leading analytics pro show you the way. Check out our new Google Analytics for Marketers course from your friends at Social Media Examiner.
CLICK TO LEARN MORE: ANALYTICS TRAINING


Doreen Iannuzzi at Diversity Media Services combines both her name and the abbreviation of her company name.


Seesmic.com uses their name for their Twitter handle.
Keywords. A Twitter name with a keyword may work well for you if you make it obvious who you are. But for most people, a keyword Twitter name is also associated with spammers and those who push unwanted sales pitches.


Gabriella Sannino uses keywords to target her primary audience.
Get Everything You Need to Become A Better Marketer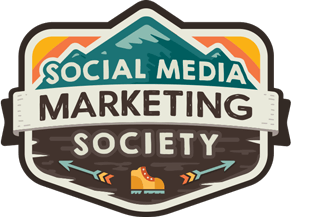 Looking for a one-stop-shop for marketing greatness? Try the Social Media Marketing Society to boost results and become a better marketer through deep-dive training and an always-on community of marketers. The path to better marketing begins in the Society.
START YOUR TRIAL TODAY
#3: Upload Your Picture
It's important to change the default picture to show others you are a real person and not a spambot and you can get a little creative to show your personality.
As Denise Wakeman points out, you may want to use the same picture on all of your social media profiles. This creates stronger online branding as people will notice the same photo on different social media platforms.


Dan Waldschmidt's photo matches the "outrageous vision" mentioned in his bio.
#4: Use Your Best Link
You only have one active link on your Twitter profile. And before choosing this link, you need to give some thought to your overall online web marketing strategy.  Why are you online?  Where do you want to lead your Twitter followers?  For most people, the link you have on your Twitter profile will go to your website or blog.  This link can easily be changed.
You should also give some thought to the exact page your Twitter visitors will land on when they click the link on your Twitter profile.
#5: Write an Interesting Twitter Bio
It's important to tell your Twitter followers who you are and what you'll be tweeting about.  Unfortunately you only have 160 characters to do this in your Twitter bio. It's usually best to write short sentences to engage the people who read your bio.  But you should also weave in a few important keywords relevant to the people you want to meet on Twitter.  Keywords will help the right people find you.


Judy Dunn creates an engaging picture in her Twitter bio.


It's easy to want to take up the offer Mike CJ makes in his Twitter bio.
Mari Smith suggests you mention the link to your Facebook Fan Page in your Twitter bio or on your Twitter background as mentioned below. Although this will not be an active link, it should be easy to remember if you have a vanity URL, and it will help grow your Facebook activity.
After completing these five steps, there's one final step—creating a Twitter backdrop. In the second part of this series of tips covering your Twitter profile, you'll find out how to use your Twitter background to create a more engaging Twitter presence.
Do you have any Twitter advice to add? Do you use your personal name or your company name to tweet for your business? Please share your tips below.