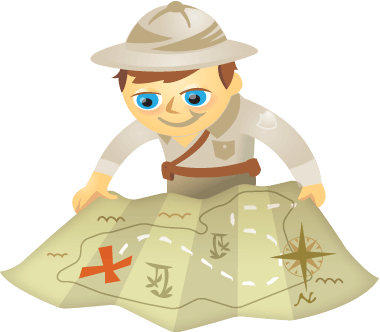 Many business owners and marketing professionals respond to the social media buzz with what Olivier Blanchard calls the "Social Media Terror Syndrome"—a wait and see approach.  The next barrier is often a lack of time.  And the focus becomes "how do I avoid the social media time suck?"
Here are 7 steps to help you overcome the time dilemma.
1. Set One Specific Social Media Objective
One of the reasons why people waste time on social media is because their objectives are:
Not clearly linked to their business strategy
Inappropriate for the environment of social media
Don't be surprised if you find you need to participate in social media for a little while before you find the right way to use it for your business objectives.  Take the time to observe your audience and learn how to connect with them on social media.
Read the Social Media Marketing Report to understand how other marketers are using social media.
Return on time investment: Before you see any return on your time investment in social media, you need know what your business can get out of it.
Don't jump into social media with both feet and no business objective. Develop your social media presence with one clearly defined business objective in mind.
2. Find the Right Social Media Strategy for Your Business
This is what Mari Smith, the Pied Piper of Facebook, says: "The main reason people fail in social media is lack of a strategy. There's so much confusing and conflicting advice out there, it's easy to get lost in the social media jungle. By having a clear objective, developing a strategy to accomplish that objective, and measuring milestones along the way, you're bound to have better results."
What can you say on social media that would interest your audience?
How should you say it?
Where should you say it?
Many businesses choose to use a blog as their central social media hub.  A pivotal role is played by what Authority Blogger Chris Garrett calls Flagship Content. The truth is that your social media strategy needs to be tailored to the particular message you want to convey to your audience.
Return on time investment: When you include a clear objective in the social media strategy most appropriate for your business, it boosts your overall marketing strategy.
Social Media Marketing Society (Ongoing Online Training)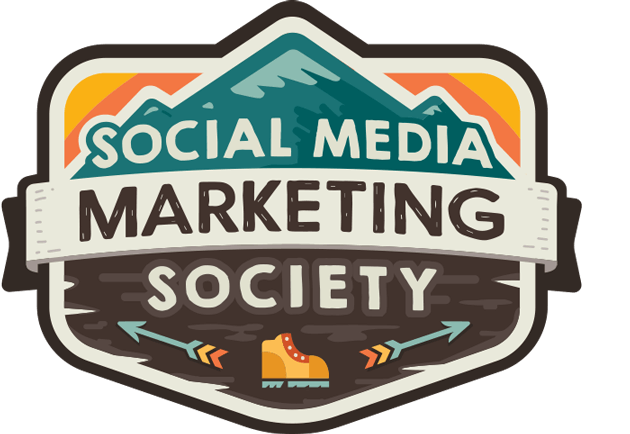 Want to gain marketing confidence and accelerate your career? Try the Society to discover new marketing ideas, improve your results, get support, and become indispensable. Join us for ongoing training, insight from pros, and a community of supportive marketers who understand you.
START YOUR TRIAL MEMBERSHIP
Don't waste time using other people's social media tactics. Find a social media strategy that connects your business to your audience.
3. Make Your Presence Social
Once you have defined your social media strategy, the process does not end there.  It will only work if your presence is truly social and, as Rebecca Leaman says, you need to also "focus on being good online neighbors."
A good resource to find out how to connect with your audience is Groundswell. And for ideas in creating the valuable content your business needs on social media, Jay Baer gives 7 steps to get your message right.
Return on time investment: The right message aligned with your business objective in a social media marketing strategy can save your business time spent elsewhere on sales and marketing. 
Don't waste time sending inappropriate messages. Find the right message for your business and, above all, be social.
4. Stay Focused on Your Business Strategy
Social media can be a particularly dangerous time waster because:
Put Google Analytics to Work for Your Business (Online Training)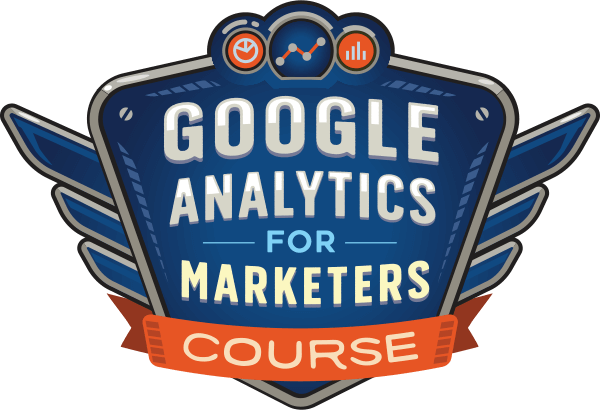 Ever thought, "there's got to be a better way" when it comes to tracking your marketing activities? Are you forced to make decisions based on limited data? With the right training, you can use Google Analytics to measure all of your marketing efforts with certainty.
You'll stop the leaks in your ad spending, justify your marketing spend, gain the confidence you need to make better marketing decisions, and know what's working at every step of the customer journey. Let the world's leading analytics pro show you the way. Check out our new Google Analytics for Marketers course from your friends at Social Media Examiner.
CLICK TO LEARN MORE: ANALYTICS TRAINING
It is a social environment.
Businesses need to create a social presence and it can be hard to find the balance between business and social.
Don't fall into traps when adapting your marketing to social media. As Chris Brogan says, the question of friending and reputation "is difficult in the face-to-face world, but it's even harder online."
Return on time investment: Social media marketing creates stronger relationships with the people in your market.  You can use it to build trust and loyalty with more people and in less time than with most other marketing tactics.
Don't waste time by getting sidetracked. Adapt social media to work for your business.
5. Adopt Social Media One Step at a Time
Amber Naslund says trying to be everywhere on social media is a big time waster. Social media is made up of numerous different places where people hang out, and these places all have different environments.  You cannot try to be everywhere all at once and know how to act and what to say.  You need to take things slowly:
Research to find out where your business should be present.
Observe and learn what to say.
Listen and learn how to adapt to each different site.
Be sure to add your own social touch to all of your social media communication. Have a look at Chris Brogan's social media task suggestions.  Look at them closely and you will see how these tasks add extra value to his marketing strategy as a whole.
Return on time investment: When you choose your actions wisely and add some social juice to them, they can give you back much more than you put in.
Don't try to jump into all social media platforms at once. Find the social media sites that work best for your business.
6. Get Extra Mileage Out of Your Social Media Marketing
Many businesses look at what the social media "stars" are doing and think they would never have the time to do the same thing.  Here is the scoop: You need to get into social media before you can fully understand how your time spent can multiply in value.
Once you get your basic social media presence up and running, something very interesting happens.  You begin to see little things to do to get a much wider presence on social media.
Return on time investment: The good news is that you can get extra mileage out of your daily social media actions as soon as you begin.  One of the very first things you need to do when you begin marketing using social media is to set up professional listening activities.  The time you spend on this aspect alone usually adds much more value to your overall sales and marketing activities than you can imagine.
Don't waste opportunities for more visibility and buzz. Adopt the social attitude.
7. Avoid Social Media's Fatal Attraction: The Shiny Bells and Whistles
The truth is that there is a lot of movement in the social media arena.  New social media tools, applications and platforms hit the news every week.  And you just do not know who the key players will be this time next year.  It's natural for businesses to hesitate in investing time in such a climate.
Return on time investment:  The key is to focus on developing social skills and to integrate these into your marketing strategy.  This is how you can spend your time wisely and be well-prepared as:
Marketing becomes social
Media habits change
Don't focus on the social media tools. Focus on developing the social skills you need for your business to create a strong social presence.
Use Social Media to Add Extra Value to Your Current Marketing Strategy
Social media helps businesses to create stronger relationships with their clients; for instance, by creating trust agents.  This trust factor can be so powerful it removes the question of time investment.
Social media marketing can save your business time when it is included within your overall marketing plan.  When you add the ability to build trust, social media becomes a powerful marketing tactic not to be ignored.
These are just some examples of how to integrate social media into an overall marketing strategy to save businesses time.  What other tips do you have? Please share them in the comment section below.