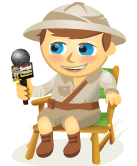 In this video I interview Ann Handley, Chief Content Officer for the 358,000 member organization MarketingProfs.
Ann talks about how she manages being the public face on Twitter for her organization. She also shares how her own Twitter strategy has evolved over the last 2 years.
In this video Ann also discusses the challenges of having employees represent your brands on social media and how to approach social media policies.
This video contains many great tips for businesses using social media. Here are some of them to listen for:
Get Instagram Marketing Training - Online!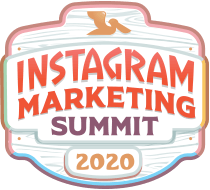 Want to improve your engagement and sales with Instagram? Then join the largest and best gathering of Instagram marketing experts as they share their proven strategies. You'll receive step-by-step live instruction focused on organic Instagram marketing, content creation, and Instagram ads. Become the Instagram marketing hero for your company and clients as you implement strategies that get proven results. This is a live online training event from your friends at Social Media Examiner.
CLICK HERE FOR DETAILS — SALE ENDS JULY 3RD!
How Ann mixes business and personal tweets on Twitter
Why businesses struggle to humanize their brand 
Why it's important to identify your goals for social media and to put bumpers in place
How to set social media policies that work
Why employees represent their business in a wider environment today and how this impacts the hiring process
How social media beginners should start by wading in and listening before they speak
Be sure to check out the Marketing Profs blog and website where you can find an overwhelming amount of marketing resources, including a Social Media ROI Case Study collection.
What takeaways do you have after listening to Ann? What's your experience of Twitter? How does your social media policy work for your company? Please share you comments below.