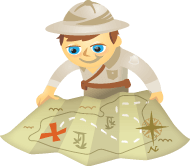 Are you wondering how to use Instagram for business?
Have you looked at how others are using it?
With the right tactics, Instagram can help you build awareness, boost engagement, and drive foot traffic to your business.
In this article you'll discover four ways you can use Instagram to promote your products and services.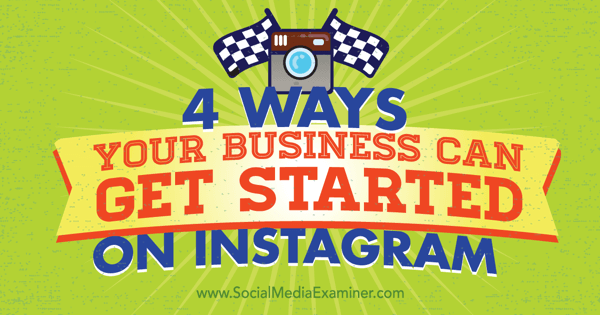 Listen to this article:
Where to subscribe: Apple Podcast | Google Podcasts | Spotify | RSS
#1: Increase Web Traffic With an Instagram Contest
Instagram contests let you showcase your products, attract leads, and grow your followers all at the same time. Plus, contests are just plain fun.
Framebridge held an Instagram giveaway contest that offered a chance to win a floral painting by one of their spotlight artists. Framebridge used their contest to drive traffic back to the blog.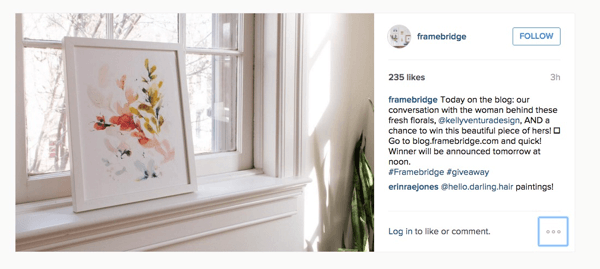 You can adopt this tactic for your own business by announcing your contest on Instagram and sending Instagram users to your online store's blog for a chance to win.
If you want to run an Instagram contest for your business, you can simply offer a free product to celebrate a particular company milestone. If the milestone is Instagram-related, all the better! You'll promote customer loyalty and gain free publicity when fans tag their friends.
#2: Inform Your Story With Video
Video can complement the photos in your Instagram account by telling stories through moving animation. According to a Vidyard report, 71% of marketers say video conversion rates outperform other types of marketing content.
Instagram lets you record videos that are between 3 and 15 seconds long, which is more than enough time to grab the attention of your prospects and customers. Plus, adding a few videos to your Instagram stream will provide some variety in your imagery.
http://www.instagram.com/p/BBsdIPNmUOV/
French retailer L'Occitane successfully complements their Instagram images with short videos. The video above shows a flower slowly opening until it presumably releases its wonderful fragrance, which ties in with the company's cosmetic products.
You can record your own short Instagram video to complement the images you post. Simply tap the middle icon in the row of icons at the bottom of the Instagram app. This opens up your photo and video capabilities. Once open, tap on the Video tab and click the red button to begin recording your clip.
Get Your FREE Course: Web3 for Beginners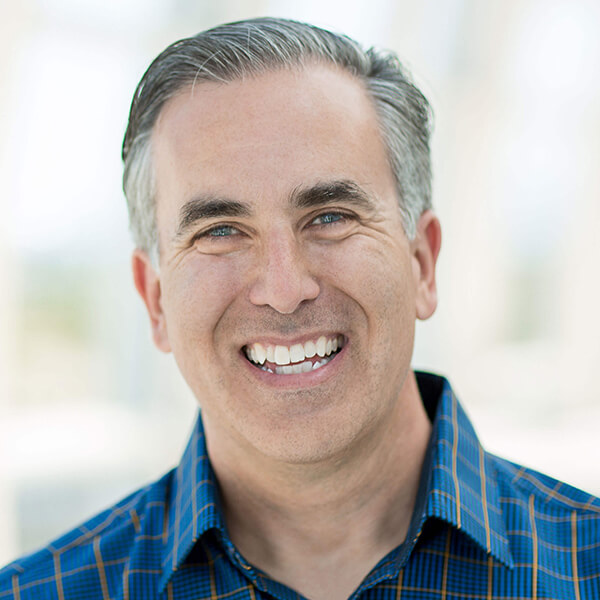 Curious about Web3, but don't know where to start or who to trust?

Introducing Web3 for Beginners, a course taught by Michael Stelzner, the founder of Social Media Examiner.

Learn the basics of Web3 and apply it to your business with this FREE comprehensive course.
CLICK HERE TO GET FREE ACCESS
#3: Jumpstart Interest With Instagram Ads
You see sponsored ads from businesses all over Instagram. They allow you to put your products or services in front of the specific audience you want to reach. In other words, you can target a customer demographic beyond just your current Instagram followers.
When you use Instagram ads to show your products in action, you help viewers understand how they can use your products. This is the same concept used by ecommerce stores when they show high-quality images of people using their products to give customers a sense of what they're buying.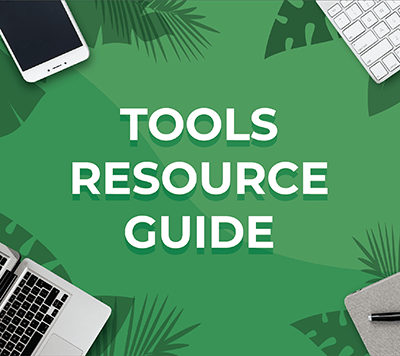 Looking for something to make your life easier?
Discover the tools we recommend to drive engagement, save you time, and boost sales across your entire marketing funnel or business.
Whether you need help planning content, organizing social posts, or developing your strategy, you'll find something for every situation.
FIND YOUR NEXT FAVORITE TOOL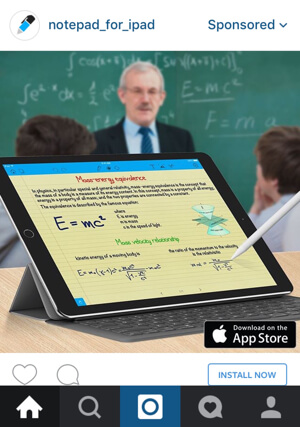 Notepad+, a productivity app optimized for the iPad Pro, uses Instagram sponsored ads to promote the app. The centerpiece of this ad is a photo of the app on an actual iPad Pro. This gives customers and prospects an immediate visual sense of the app's interface in use.
The good news is that businesses of all sizes can now create and run Instagram ads. All you need to start is a Facebook page. Then during the ad setup process, you'll set a budget for your ad, select a target audience, and create the ad content. For a step-by-step walkthrough, check out this article about how to create an Instagram ad with Facebook Ads Manager.
#4: Drive Foot Traffic With Appealing Photos
Instagram users respond to beautiful, captivating, and creative photos. Strong images can help you boost engagement, and if you're a local business, they can drive customers to your location. On your Instagram account, you want to post photos that show your products in the best possible light.
German restaurant Muse Berlin has grown its local customer base through Instagram by posting photos of its delectable dishes. Patrons see an appetizing dish on the restaurant's Instagram feed and then come in and order it in the restaurant. Signature menu items make exceptional pictures because people eat with their eyes, after all!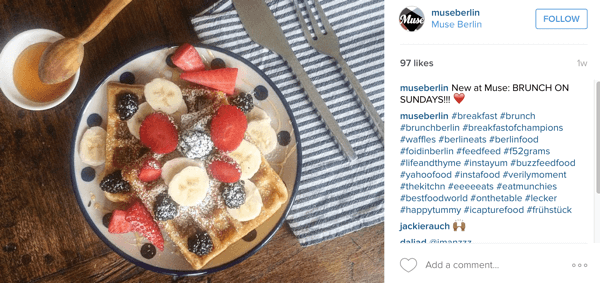 You can easily adapt this marketing strategy to promote your products and business. All you have to do is snap away at your products (whether through the in-app camera or a professional photographer you hire) and then upload the images to your Instagram account. Use your product to tell your story and invite viewers to come see you.
Final Thoughts
Many businesses embrace Instagram because it lets them showcase their products visually. Unfortunately, not all businesses have solid strategies for using images to their maximum potential. Some businesses post seemingly random images to their streams, while others post as many images as they think fitting.
The key to successfully marketing on Instagram is finding new and interesting ways to connect with your audience through visuals. By thinking outside the box and holding contests, using short video, taking out sponsored ads, and posting creative product images right in your Instagram feed, you can build awareness and boost engagement for your business.
Now is the time to try out these Instagram marketing tips. With the platform constantly adding new users, people are just waiting to discover your business through your creative use of imagery.
What do you think? Have you run an Instagram contest for your business? What about Instagram ads? How do you creatively showcase your products in Instagram images? Please share your thoughts and experiences in the comments section below.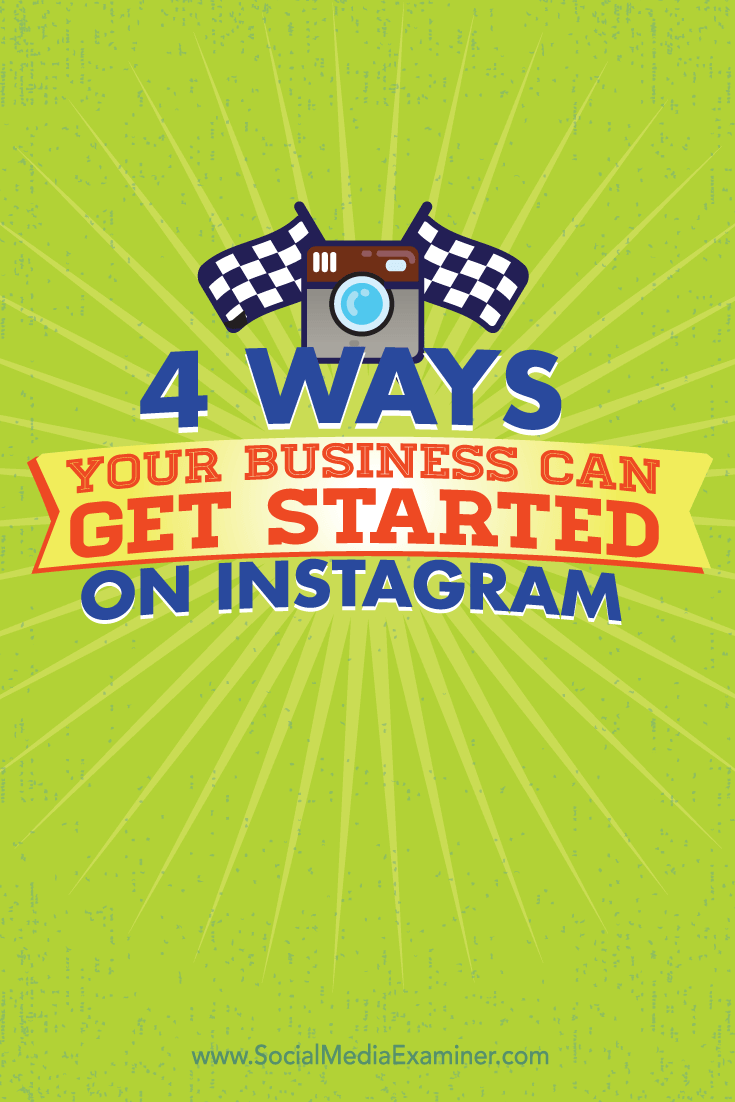 Get Your FREE Course: Web3 for Beginners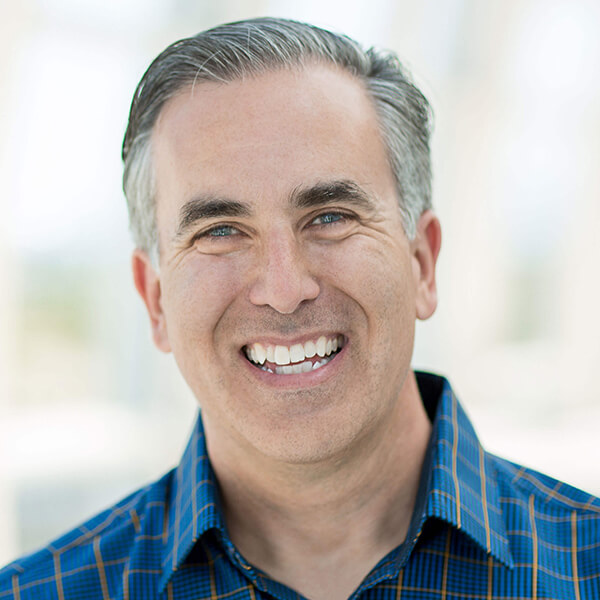 Curious about Web3, but don't know where to start or who to trust?

Introducing Web3 for Beginners, a course taught by Michael Stelzner, the founder of Social Media Examiner.

Learn the basics of Web3 and apply it to your business with this FREE comprehensive course.
CLICK HERE TO GET FREE ACCESS