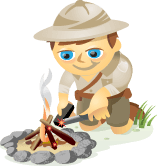 Want to simplify your daily social media marketing tasks?
Looking for a list of helpful apps and tools?
The right apps can make a world of difference in the life of a busy social media marketer.
In this article, you'll discover 25 of the top tools and apps shared on the Social Media Marketing podcast.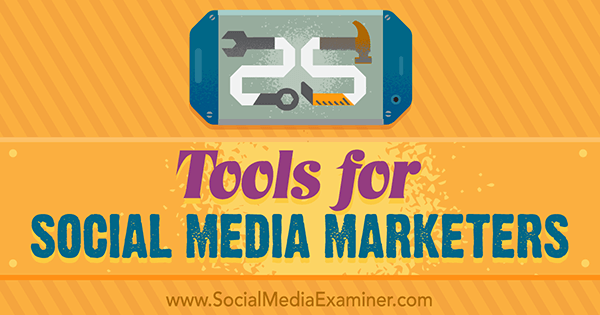 #1: Smartmockups
Smartmockups is a site that lets designers and marketers present something they created in context on a device, such as a desktop, laptop, or smartphone. For example, if you want to illustrate to your readers how one of your digital products looks on a smartphone, take a screenshot from your phone and then insert it onto a stock image of a phone on Smartmockups.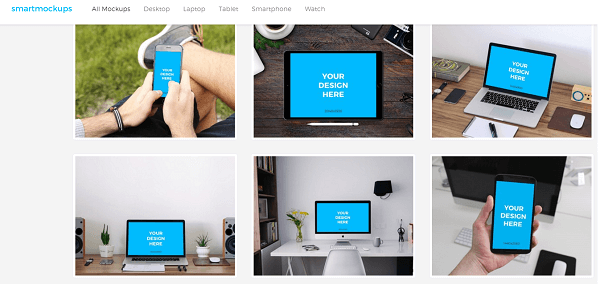 Scroll through the different options they have for their mockups. Then upload the image you want to work with. You may download the final mockup in small, medium, large, or original sizes.
All of the images on Smartmockups are royalty-free for use in personal and commercial projects. Bloggers and marketers can use Smartmockups to make their work look more professional.
#2: Zoom
Zoom is an easy-to-use tool that lets you host audio or video meetings and include screen sharing, even from your iPhone or iPad. The setup is quick and you can have up to 50 people in a meeting for up to 40 minutes on the free plan. Simply send people the link to your meeting room with the code to get in and you can be right there waiting for them.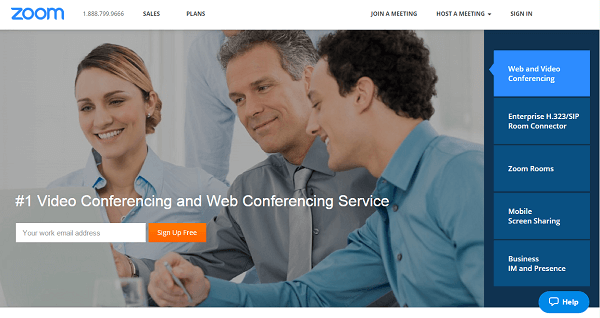 Zoom is accessible on desktop and mobile, and you get a bunch of the features for free right up front. There's also a pro level plan that's $14.99 per month, a business level for $19.99 per month, and an enterprise plan.
#3: Listomatic
Listomatic is a free iOS mobile app that helps you create and manage Twitter lists on the go.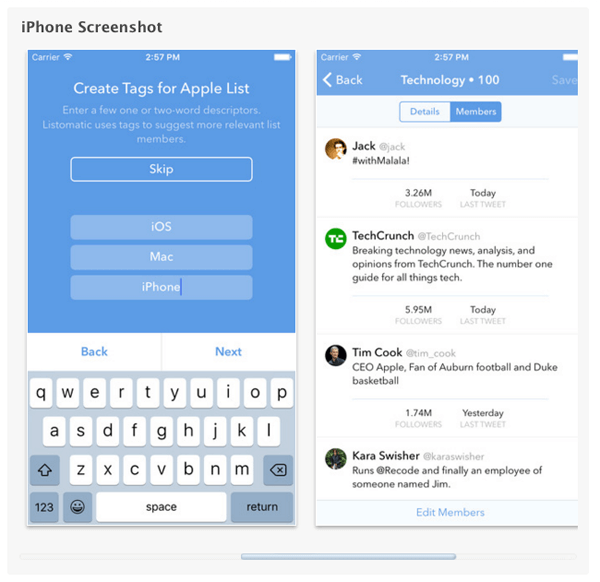 The app uses a system of tags you define to suggest people for lists you already have and makes it very easy to access your lists. It's quicker, easier, and much more organized than managing lists inside Twitter.
The best thing about Twitter lists is that you can use them to organize your Twitter feed into groups of accounts that have things in common. For example, if you follow a lot of people in technology or social media, put them all on one list. You can even create a private Twitter list of potential clients or competitors you want to track.
#4: TinyPNG.com
If you need a way to compress large image files for your website without reducing the visual quality of the image, check out TinyPNG.com. Drop your graphics into the header of this website and it will radically shrink the size of the images.
The Conference You've Been Waiting For
As a small business marketer, you can probably only pick one or two events to attend each year. Get an unbeatable conference experience and expert training at Social Media Marketing World in sunny San Diego, California—from your friends at Social Media Examiner.
🔥 As a valued reader, you can save $650 on an All-Access ticket if you act now! Sale Ends Tuesday! 🔥
CLICK HERE TO LEARN MORE
Go to TinyPNG.com, and you can drop in up to 20 JPEG or PNG images for processing at one time. I've found that I can save up to 60% to 70% of the file size when I use this tool to compress images.

Use it to reduce the size of very large images that are optimized for Facebook Open Graph or Pinterest and you'll speed up the load time of your site for mobile devices. It even works for transparent PNG files.
TinyPNG.com is free, but if you like it, they sell a WordPress plugin that will automatically process image files on your website when you upload them to the media library. You can compress a set number of images for free each month before they charge a small fee.
#5: MotionMail
Have you ever noticed the countdown timer in the promotional emails we occasionally send you? Ever wanted to use one yourself?
Michael Hyatt told me about MotionMail and it's what we use to display that live countdown timer in our emails. It's a great way to give a sense of urgency to messages about a sale or promotion that ends on a certain day.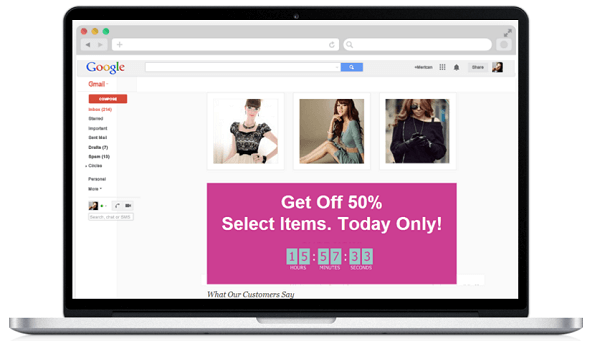 Here's how it works: You choose from a number of different looks for your countdown timer, put in the date and time of expiration, and a graphic is auto-generated for you. Simply paste the embed code into your email, and you'll have an animated image showing the countdown.
MotionMail ranges from free for 20,000 email opens a month, $10 per month for 100,000 email opens, $60 per month for 700,000 email opens, to $200 per month for 2.8 million email opens.
#6: 30/30
Want an app to help you better manage and structure your time? Check out 30/30.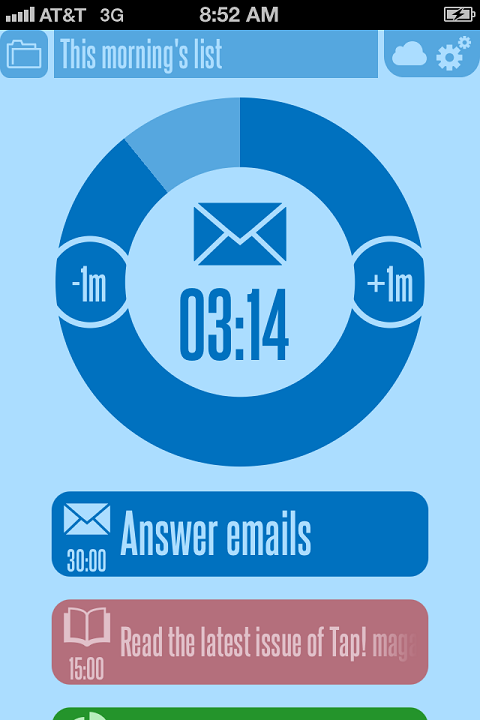 The app uses the philosophy behind the Pomodoro method: doing things in intervals, which helps you maintain focus on the task at hand. Essentially you do 30 minutes of work and then take a 30-minute break (or whatever time period is reasonable for you).
30/30 has icons for email, books, music, photos, social networks, checklists, etc., that you can use to line up in personalized workflows. For example, set up 25 minutes of email and then have the next interval be a five-minute break, then repeat that email segment or begin another task segment such as checking Facebook or Twitter.
Each time you've completed a segment, the app's timer notifies you with an alarm. While you're working, you can see how much time you have left in your current interval and which interval is next. You can even hit Pause if you have to take a phone call or attend to something urgent.
The app is for iOS devices and you can get it for free on 3030.binaryhammer.com or in the iOS app store.
#7: Gboard
Gboard is a digital keyboard from Google designed to improve your experience with surfing, chatting, texting, and more on your mobile device. Swap it for the keyboard currently on your mobile device for all sorts of functionality: search for GIFs or emojis, enable swiping, and more.
Other Gboard features will save you tons of time. For example, if you need to search for something while you're texting with someone, you can click the "G" Google icon, and a search bar opens up in the keyboard. Do the search, find what you're looking for, and then tap the result to put it into the message without ever exiting the texting app.
This works for any app, whether you're typing an email, sending a text message, or composing a note. The idea being that you don't have to flip back and forth between the apps; Google has essentially integrated a search function right into the keyboard.
Currently available for iOS (the Android version is in progress), Gboard is free in the app store.
#9: iOgrapher
Between Facebook Live, Periscope, and whatever's next, we're posting more video from smartphones, and the folks at iOgrapher recently sent me their equipment to try out.
The iOgrapher case lets you place your iPhone or iPad into a handheld rig that also has room for a telephoto or wide-angle lens, a light, and a microphone. You can then hook it up to a tripod or carry it in your hands.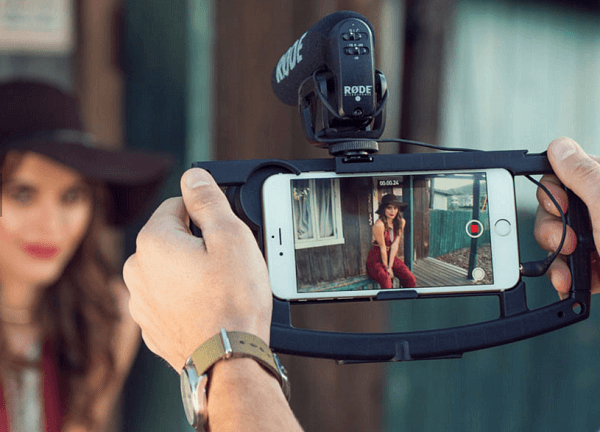 I've done some Facebook Live video with it, and we're using it during location shoots for Social Media Marketing World. It's a dream for anyone doing a lot of video on the go.
You can check out cases and other accessories at iOgrapher.com.
#10: Little Voices
Little Voices is an iOS app for Twitter. Log in with your Twitter account and it removes from your Twitter stream all tweets that have images, links, or replies from other users. You only see what's left, which are the tweets that contain only text.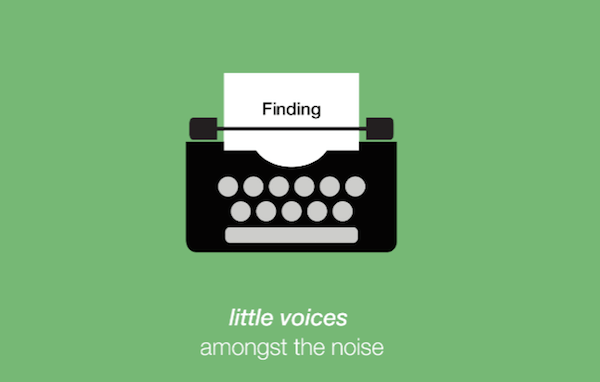 Little Voices is a great way to cut through the visual noise of Twitter and get right to who's saying what in text so you can start a conversation.
When you go into the app, the little green typewriter shows up on the right, and there's literally one stream that strips out anything that isn't text. Click the typewriter to easily create a tweet, but only in text.
Check it out for free in the Apple App Store.
#11: Photo Gallery by Web-Dorado
Want a WordPress photo gallery plugin that's responsive and looks great on desktop and mobile? I've finally found one called Photo Gallery by Web-Dorado.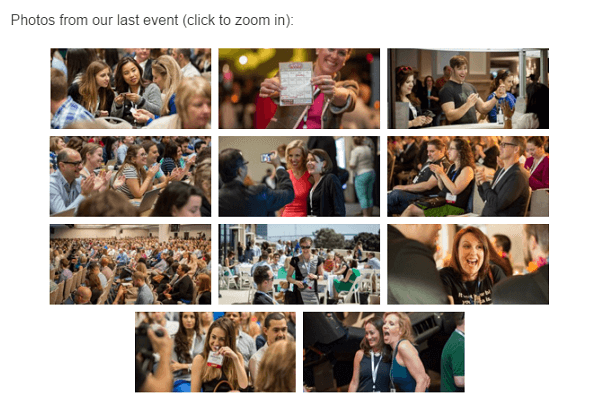 After you install the plugin, you simply create a photo gallery and drag in as many pictures as you want. Then use a shortcode to embed the photo gallery in a page on your website.
From a user's perspective, it's easy to navigate. When the cursor hovers over an image, the image gets a smidge larger, so users know they can click on it. After they click on an image to open the gallery, they can click through the images one by one, move forward or backward in the gallery, hit the Play button to watch a slideshow version, or exit the gallery altogether.
It looks great on desktop and smartphone. If you want to see it in action, we've got a gallery over on the SMMW16.com Agenda page.
The WordPress Photo Gallery plugin by Web-Dorado offers a free basic version, with upgrades and add-on features starting at $30.
#12: Spark Post
Looking for a mobile graphics app that lets you go beyond basic square images and quote graphics? Spark Post is a free iOS app from the makers of Photoshop and Illustrator that lets you create quality graphics from your mobile device.
Spark Post lets you save your projects, which is not a typical function for a mobile graphics app, and also connects to any Adobe Creative Cloud storage you use.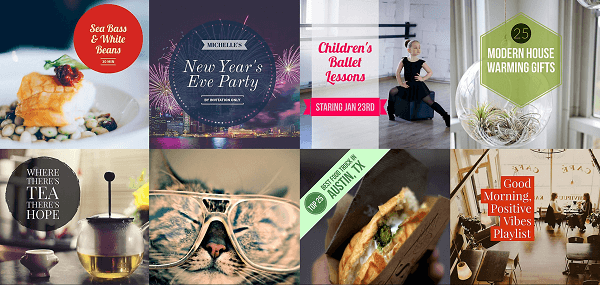 Spark Post has free high-quality photos you can use in your images and uses magic text, which means you can change the size and layout of your text quickly and easily by putting your finger down and dragging it. There are even some professionally designed templates available.
Now you don't have to be a professional designer to create quality graphics on the go.
#13: Younity
Younity, a free iOS and Android app, lets you access all of the files on your computer's hard drive (music, video, photos, documents) from your mobile device without having to use a cloud service.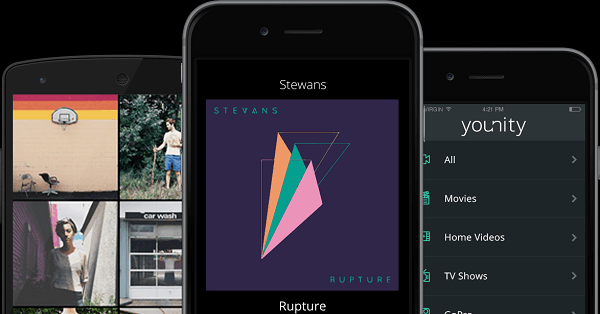 Install Younity on your computer (desktop or laptop), and then install the app on your phone or tablet. Create an account, log in, and Younity scans your entire computer for files. When it's done, the file structure from your computer shows up exactly the same way on your mobile app device.
Attention Agency Owners, Brand Marketers, and Consultants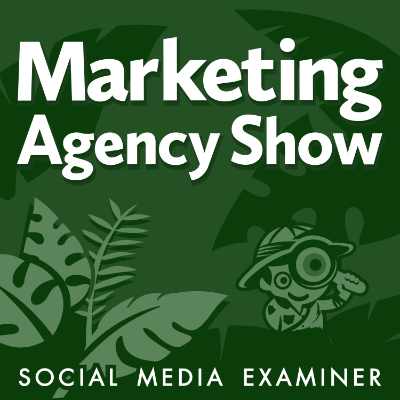 Introducing the Marketing Agency Show–our newest podcast designed to explore the struggles of agency marketers.

Join show host and agency owner, Brooke Sellas, as she interviews agency marketers and digs deep into their biggest challenges. Explore topics like navigating rough economic times, leveraging AI, service diversification, client acquisition, and much more.

Just pull up your favorite podcast app, search for Marketing Agency Show and start listening. Or click the button below for more information.
CLICK HERE FOR THE DETAILS
#14: NewShareCounts.com
Want to make your Twitter shares visible again? Try NewShareCounts.com.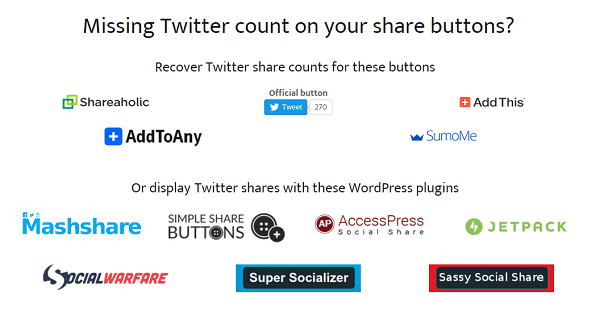 To use it, you simply add a piece of code to every page on your website. When someone visits your website, the Twitter share number displays a few seconds after a post loads.
The free tool interfaces with the official Twitter button, SumoMe, AddThis, Shareaholic, Social Warfare, Jetpack, and other plugins.
#15: Anchor
Anchor.fm lets you instantly broadcast bit-sized audio clips to the world, as well as react to them in the app.
Using your phone, you can record 2-minute audio clips and talk about anything: ask questions, make a statement, and so on. Then you can tag people in the post and/or write a description, and post it on Anchor. After that, you can tweet it, share to Facebook, or embed the audio files (called waves) into blog posts. And because Anchor is integrated with Twitter, it's easy to find friends and search contacts on your phone.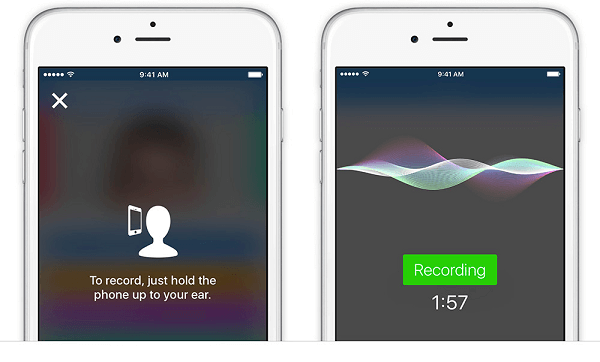 You don't need to be on the free app to listen to someone's wave audio file, but it helps. After you listen to a wave on your phone, you can hit the Reply button and then you have a minute to respond to the original audio or to anyone who has replied in the thread. For example, Podcast Answer Man Cliff Ravenscraft did an "Ask Me Anything" using Anchor and had people send him one-minute questions.
#16: New OCR
New OCR (optical character recognition) is a free web tool that helps you take text from an image and paste it into a document, so you're able to work with it.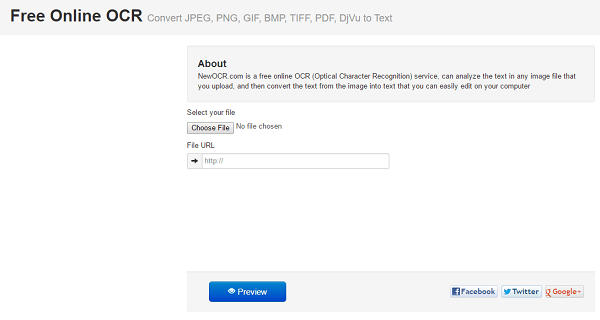 This works with images (JPEG, PNG, GIF, bitmap, TIFF) and PDFs. Click to choose and upload the file to NewOCR.com, hit Preview, and then select the text you want work with. Once you do that, click to download it or edit online.
There are no fees for this service, just advertisements in the sidebar.
#17: Boomerang
Boomerang for Gmail is a browser plugin for Safari, Chrome, and Firefox that works with regular Gmail and Google apps. Boomerang works on the web and on your iOS mobile device, and the developers are working on an Android app version. You can watch the demo here.
Install Boomerang and you can write an email and schedule it to send later. You can also set Boomerang up to let you know if someone hasn't responded to your email by a certain date, and then give you a reminder to send it again.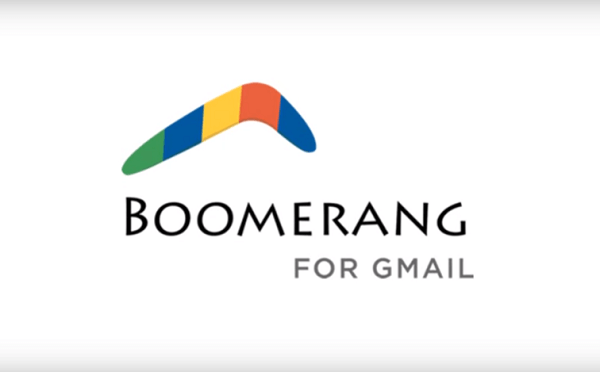 Another helpful feature is the snooze functionality. If you know there's a message you want to deal with later in the day, mark it and it will come back at the time you specify.
Boomerang offers a free basic version (10 messages per month), with upgrades and add-on features starting at $4.99 per month.
#18: Fluid Browser
Fluid Browser, which is currently available only for Mac desktops, is much more than a browser. When you use it to bring up a URL, set the size of the browser window to be full screen or smaller, and then make it transparent, so you can see through it. Use it to load PDFs, images, or movie files into your Fluid Browser.
For example, you can open up a tutorial video, and play it in the browser as you follow along and do the work on your desktop screen. This is especially helpful if you have a small computer screen since Fluid Browser gives you the ability to work underneath it.
You can find Fluid Browser in the Mac App Store for $2.99.
#19: Unsplash
Unsplash is a website where you can get free high-resolution photos to use in your social media marketing, blog posts, and social posts. All of the images are licensed under creative commons and there's a very large selection.
Unsplash adds 10 new high-resolution photos to their collection every 10 days and each one is categorized and organized by collection. Collections include Food (also known as All You Can Eat), Work, Summer, Creatures, Adventure, and more.

Social marketers can go in and search for appropriate visual imagery to go with their blog posts. Whether you're looking for an outdoors image or office picture, Unsplash will have it, and all of the images are beautiful.
You can submit your own photos, too! Go to Unsplash.com for more information.
#20: Music for Makers
Podcasters, content creators, and video creators are always looking for really cool background music that's royalty- and commercial-free to use. Music for Makers is a new resource. After you subscribe with your email address, they send you a free song once a week.
It's original music that's copyright- and royalty-free, so you can use it in personal and commercial projects.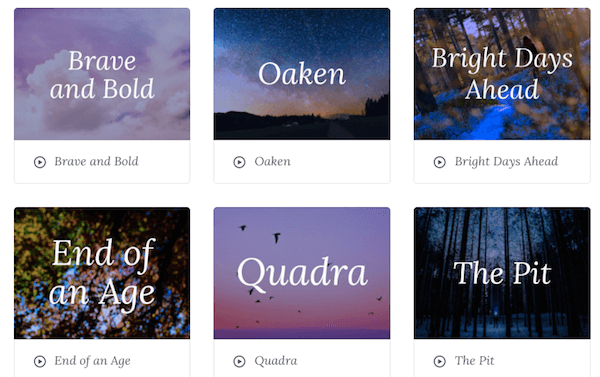 MusicforMakers.com sends music from every different genre or mood, and you can search by different instruments. And it's high quality. Music ranges from electronic to atmospheric. Plus there are different lengths of songs; for example, if a song is too long, there's a shorter version available.
They have pro features, too. You get 50+ songs for just under $9 per month or an annual fee of $100.
#21: LibreStock
LibreStock searches 43 free stock photo websites at the same time.
Head over to LibreStock.com. Type in what you're searching for and it collects everything in one place. Then just start scrolling through. Once you find an image you like, it says "Download at…", and gives you the name of the site where that photo resides.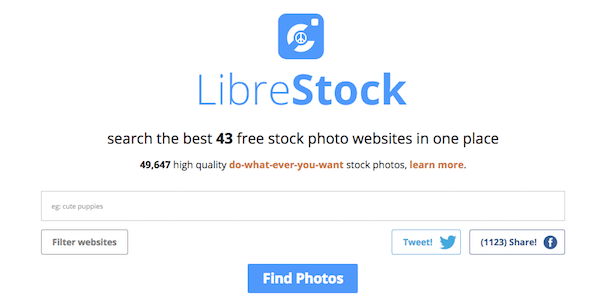 Rather than spend your time searching your two or three favorite libraries individually, type in the search once. LibreStock streamlines the process. It's keyword-based, simple, and straightforward. Also, when you hover over the images in the search results, it gives you metadata in the form of hashtags. Search further by clicking on the hashtags.
#22: Copied
Copied is a full-featured clipboard manager that saves you a ton of time if you have content on your phone that you need to work with on your laptop (or vice versa).
Copied automatically captures and saves the things you copy, whether it's a URL, an image, or a text paragraph, onto your clipboard and syncs them via iCloud. That way, you can use them on all devices.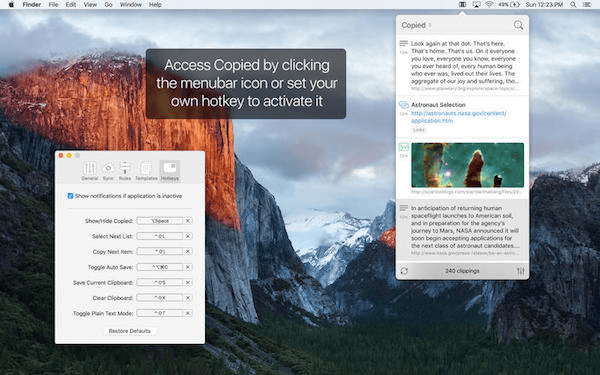 Most of the time if you have something on your computer that you want to put on your phone, you need to text it or email it to yourself. Plus, sometimes you want to copy a few different things and not go back and forth among different tabs. This keeps everything in one place.
You can create rules so only things copied from certain apps get saved. For instance, you can tell it not to save copied passwords from your password manager.
Copied is Mac- and iOS-based. The Mac app is $7.99 and the iOS app is free.
#23: Google Photos
Google Photos, which is an app that works on both iOS and Android, allows unlimited uploads of your photos into the Cloud.
If you have a Google account, you can upload full-resolution photos from your phone and it takes up space on your Google account. However, if you upload your pics as high-resolution images, it's unlimited and it's free.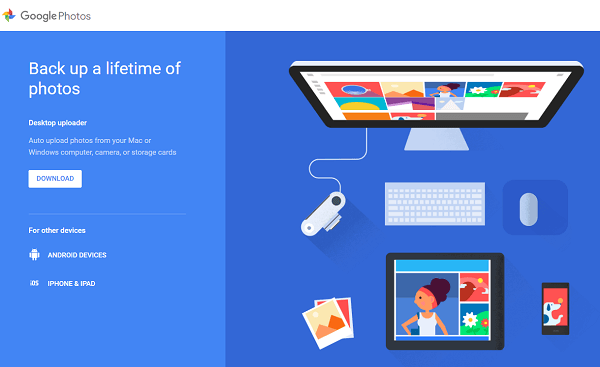 Not only does uploading your images to Google Photos free up space on your mobile device, the search is amazing. It allows you to easily locate exactly whatever you want.
Google's smart algorithm looks at your pictures and labels them. For example, I can look at the cities Google thinks are in my library and zoom in on them. I can type in and search for mountain shots, screenshots, or selfies; look for things like food, sky, and long hair; and search for activities like concerts, stadiums, backpacking, birthdays, Christmas, and Halloween.
When you do a search for someone and then click on a face, all of the pictures you've ever taken of that person are shown.
Google Photos allows you to rapidly locate things you're interested in. If you're looking for something in the past and don't remember when it happened, previously you needed to scroll through thousands of pictures to figure it out. Now, all you need to do is search inside the Google Photos app.
#24: Quitter for Mac
Quitter for Mac saves time and resources by shutting down inactive programs on your computer.
Marketers tend to open a lot of applications and keep them running, which slows down the computer. With Quitter for Mac, you can set certain apps to quit or hide after a certain amount of inactivity. For example, if you have Slack open all day and are about to go to lunch, you can set it to go off after 10 or 15 minutes.

Quitter for Mac, a free app, runs in the menu bar after you download and install it. To create rules, hit the plus sign, select an app that you run all of the time, and determine whether you want to quit it or hide it. Then type in a number for how many minutes you want it to wait before it shuts down.
#25: GhostCodes
GhostCodes is a discovery app for Snapchat. People sometimes feel that it's hard to find friends and other interesting people to follow on Snapchat. GhostCodes solves that problem.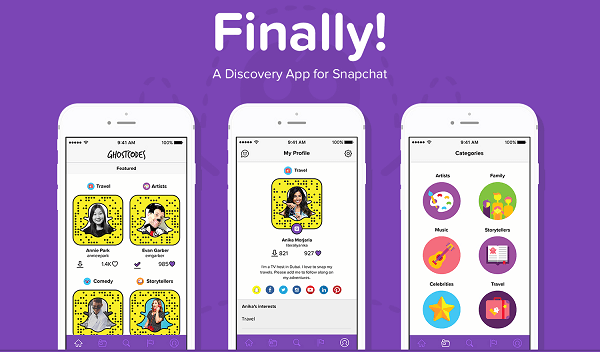 Download and then go into the app. Next, craft a Snapchat profile. Add your snapcode, a bio, and keywords for what you do or snap about. For instance, let others know if you're an artist, musician, storyteller, podcaster, etc. From there, people can search for and find you, then download your snapcode and add you on Snapchat.
People can click and give you a heart, which ranks you in certain categories. The more rankings, clicks, downloads of your snapcode, likes, and hearts, the more likely you'll be discovered.
Go to GhostCodes.com to get the links to the Apple App and Google Play stores so you can download the app. It's completely free and very helpful.
Over to You
The tools social media marketers use are constantly evolving to help us do our jobs more effectively and efficiently. Each of the tools, tips, and apps above can help you save time and work smarter. Try a couple of them to see how they make a difference in your daily work.
Search Discovery to find more tools and apps featured in the Discovery of the Week segment on the Social Media Marketing podcast.
What do you think? Have you tried any of these tools, apps, or tips? What social media tools and apps have you found useful? Please share them in the comments below.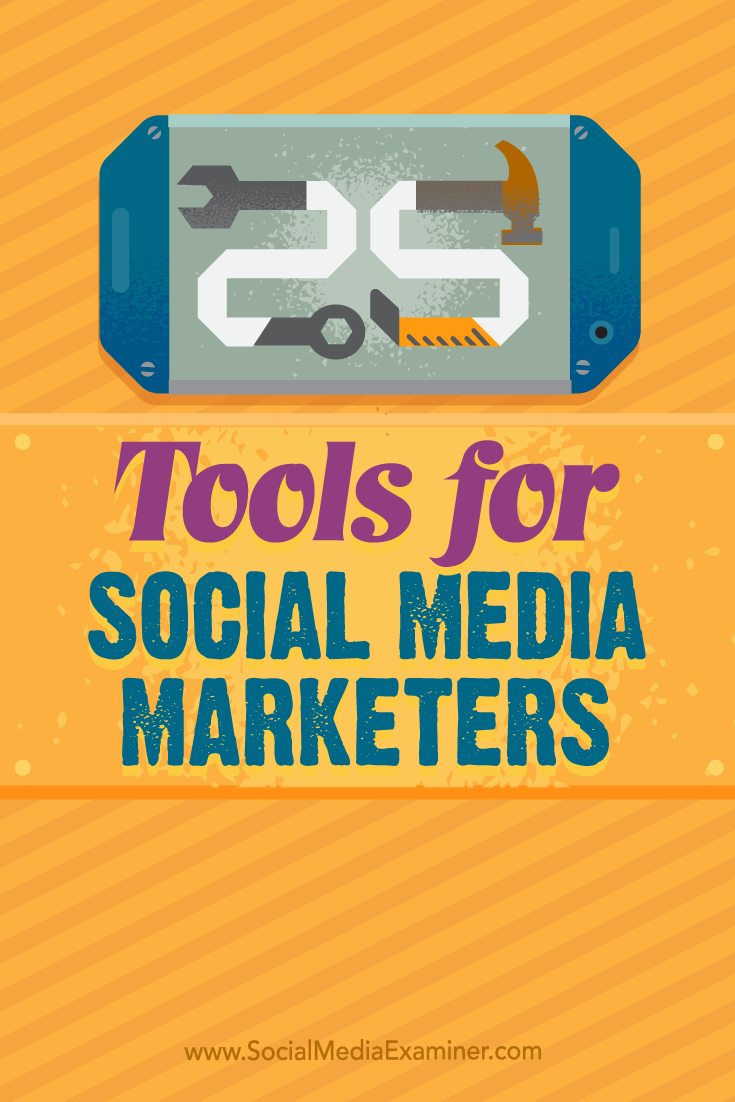 3 Days of World-Class Training—Zero Travel!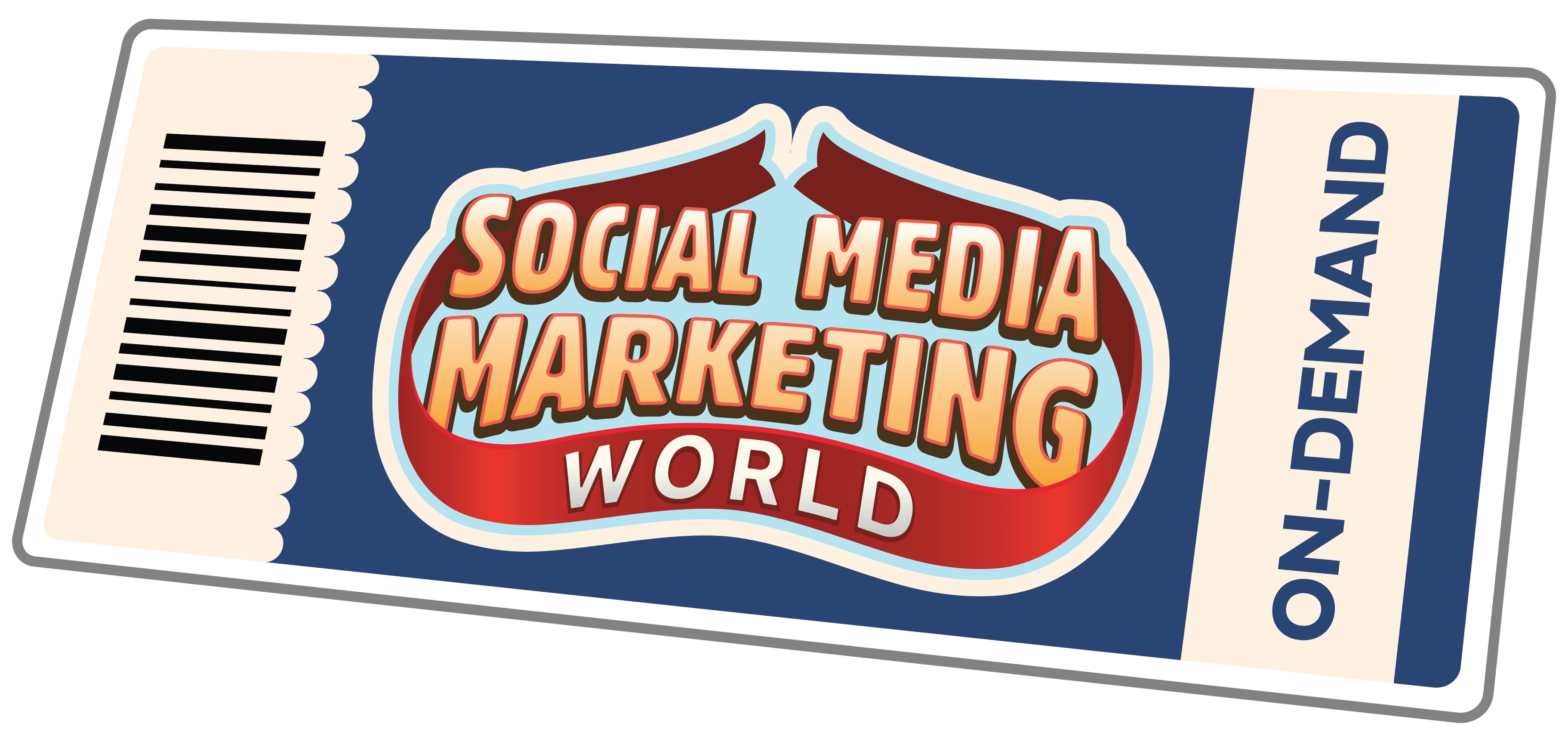 Travel to Social Media Marketing World off the table? Get all of the great content at a fraction of the price with an On-Demand ticket.

That's full access to recordings of every keynote, workshop, and session—the ones people travel thousands of miles to see. Don't wait. Get your On-Demand ticket and enjoy actionable content that you can watch anytime, anywhere.
GET YOUR ON-DEMAND TICKET NOW