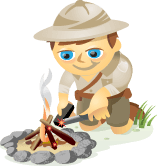 Are you looking for new ways to create content?
Interested in tools that can help you?
In this article, you'll discover 19 tools to create and share content on social media.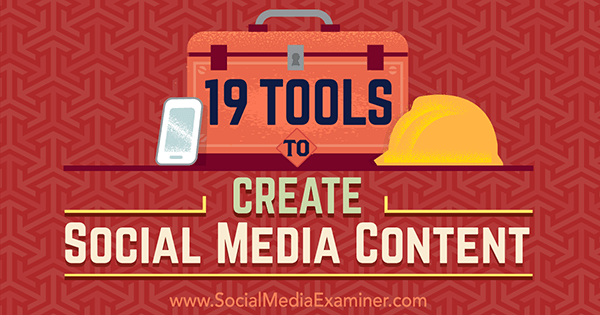 #1: Convert Long Form Content to Slides
Presentations are great for readers who need a little more time to digest bigger pieces of content. They also let you introduce your business in a more visually appealing way. Break your content into slides and share your professional presentations with these tools.
SlideShare
LinkedIn's SlideShare gives you a platform to build, upload, and edit presentation decks and share them on social media. The list of sharing sites includes Facebook, Twitter, Google+, and of course LinkedIn. Email, links, WordPress shortcodes, and iframe embedding are also available to share your work.
Cost: Free
SlideBoom
SlideBoom can convert your PowerPoint presentations to Flash so you can share them with colleagues, prospects, and customers. As private or public, SlideBoom lets you share your presentations with just the right audience.
Cost: Free and paid versions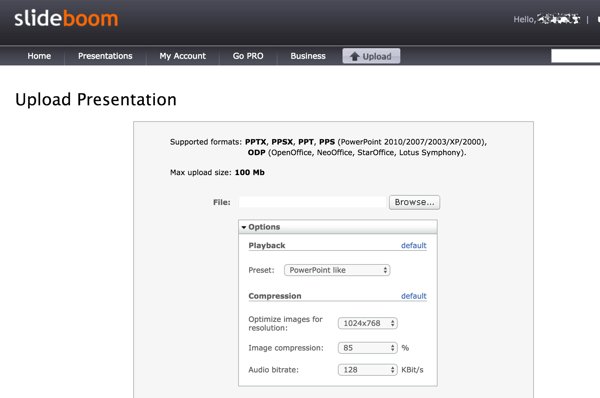 Prezi
Prezi is available for your desktop or as an online editor. It makes creating an effective presentation a snap. Browse the knowledge base or upload your own presentations. You can add animations and share your content on Twitter, LinkedIn, and Facebook.
Cost: Public accounts are free and will be viewable, searchable, and reusable. Pro accounts run from $5-$20 per month.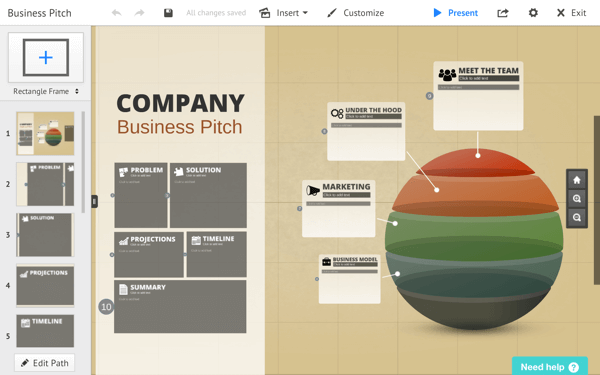 SlideSnack
SlideSnack is a presentation-sharing tool that lets you easily upload presentation slides accompanied by voice overlays. You can share them with Blogger, Facebook, WordPress, My Webs, Weebly, Jimdo, Tumblr, Hi5, Orkut, and YouTube.
Cost: Free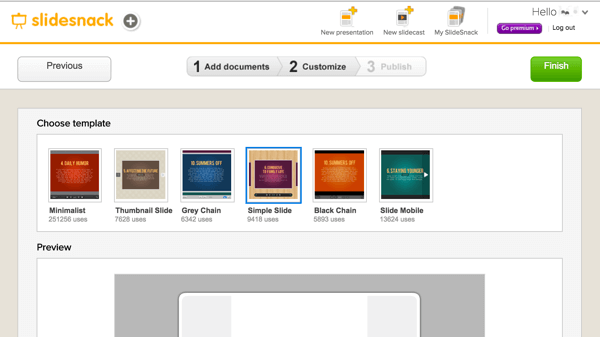 #2: Present Your Business on Video
Video is perhaps the most important medium for sharing and presenting content online. YouTube is the top dog with over 1 billion unique users each month, but other top video-sharing services look to take some of the market share.
Could your bustling business benefit from these top online video tools?
PowToon
PowToon features a user-friendly presentation interface and minimalist design. You can use it to create branded video and share it with prospects and customers.
Cost: Free and paid versions available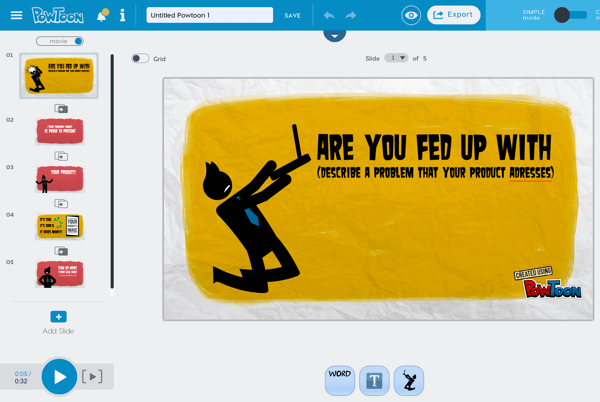 Magisto
Magisto lets you synchronize audio and visual aspects to make an emotional connection with the viewer. Share your videos on Facebook, Google+, Twitter, YouTube, or your own blog.
Cost: Free and paid versions available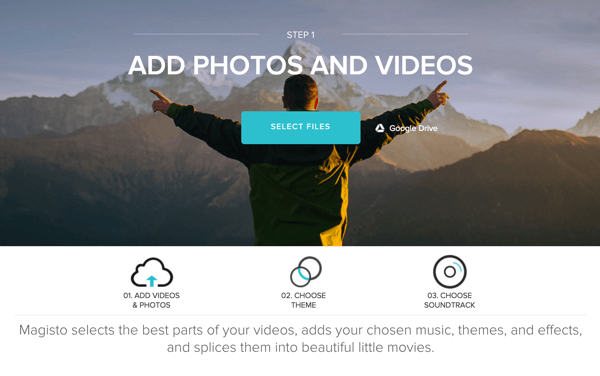 WeVideo
With WeVideo, you get worry-free cloud access to your media, Ken Burns-style animations, voiceover capabilities, and a library of licensed music to make video editing stress-free. Sharing capabilities include Facebook, Twitter, Vimeo, and YouTube.
Cost: Free and paid versions available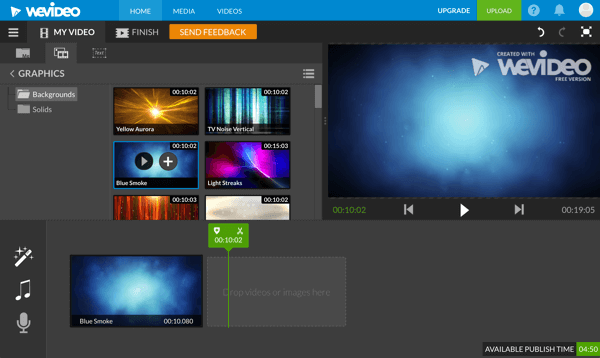 Wideo
Wideo works in tandem with your marketing strategy to create videos in minutes. You can create professional videos online and share them on your blog, Twitter, Facebook, and Google+. If you prefer to have Wideo create your video, graphic designers are on hand to assist with your marketing needs.
Cost: Free and paid versions available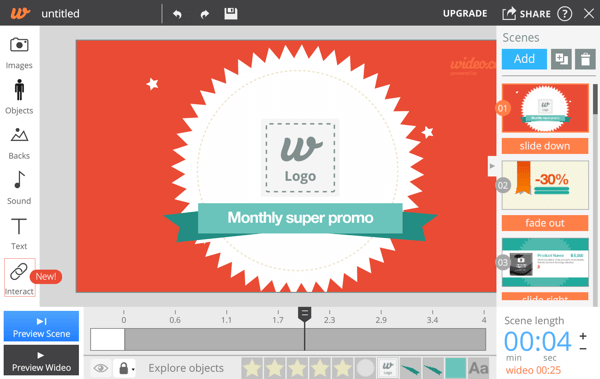 #3: Show Your Story With Infographics
Give your content a huge boost with infographics, which encourage engagement. According to Content Desk, an infographic is 30 times more likely to be read than a purely text article.
In fact, the state of visual content has grown in importance from key marketing decision-makers worldwide, supported by a recent report from eMarketer and the communications firm Lewis. They report that 94% of marketing decision-makers produce visual content.
The reasons behind the popularity of visual content may come as a surprise. According to the study, the top reasons for visual content production are not its aesthetic appeal, but its ability to encourage engagement, the social media requirements, and the customer's reduced attention.
There are easy and affordable ways to stand out visually on social media. With minimal training, these top infographic websites let you create and share craveworthy content.
Easel.ly
Easel.ly lets you easily edit and customize infographic templates. You can share your new canvas immediately on Facebook, Twitter, and Pinterest.
Cost: Free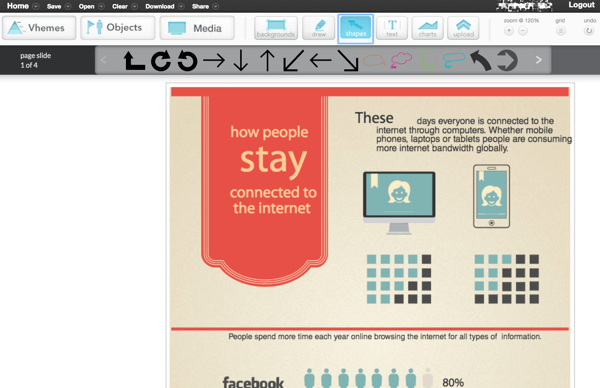 Piktochart
Piktochart lets you create innovative, design-intricate infographics complete with icons, images, charts, and interactive maps. Once finished, save and publish your newly minted content directly to Facebook, Twitter, Google+, and YouTube, and even convert long-form infographics to multi-slide presentations on SlideShare.
Cost: Free and paid versions available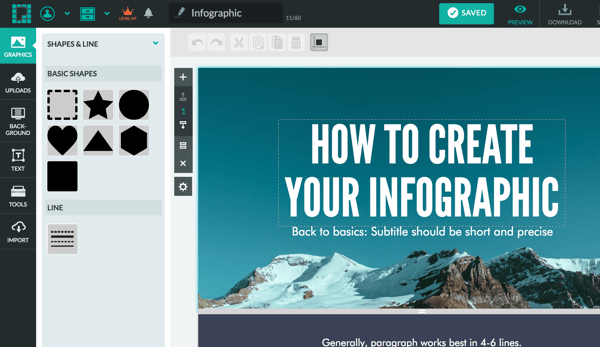 Canva
With Canva, you can quickly create infographics, along with presentation covers, social media images, online advertisements, flyers, and more. Canva lets you share your work on Facebook and Twitter.
Cost: Free and paid versions available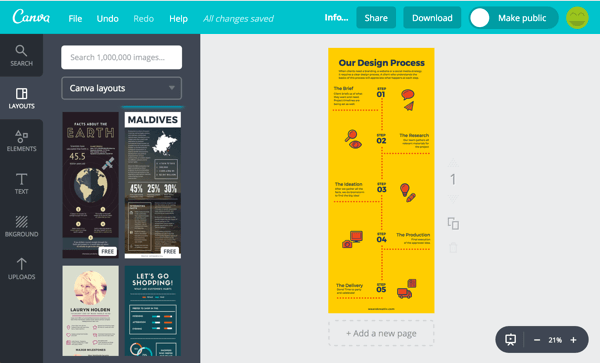 Visme
With Visme, you can easily create beautiful presentations, infographics, reports, web content, and wireframes all in one place. Share your content online as a URL or on social media, embed it on your website, or download it for offline use.
Cost: Free and paid versions available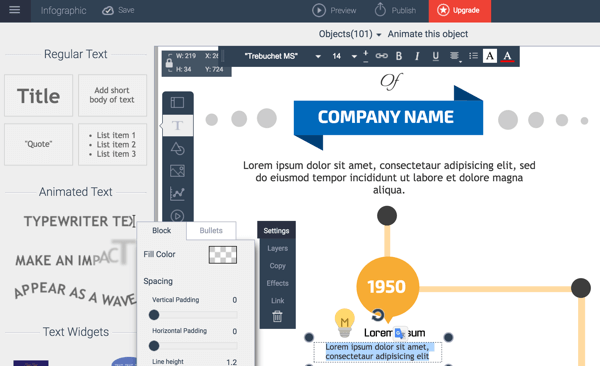 #4: Build Buzz With Quizzes
Want to gain interaction? Try a quiz!
Personality quizzes are fun for readers and informative to marketers. Marketers should expect to see an 80% completion percentage, so set your sights high. If your results drop below the 80% mark, consider shortening or reworking your message.
Pro tip: If you want to build your email list, remember to give your readers the option to have their results sent directly to their inbox. Quizzes give readers an incentive to share information such as email addresses, and give marketers another way to collect audience data.
Start building and sharing your own quizzes with these five sites.
BuzzFeed
BuzzFeed is one of the most popular quiz-sharing websites to date. The site's editorial style makes it easy to create, view, and share quizzes. You can share your content on practically every device and network.
Cost: Free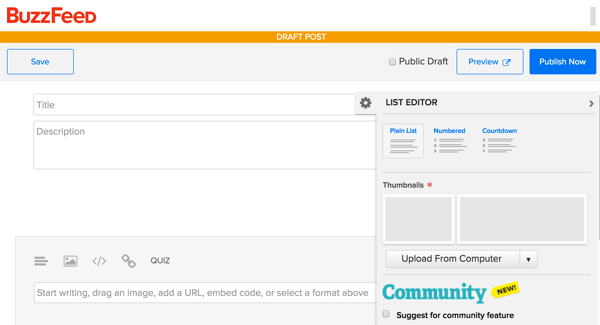 Playbuzz
Playbuzz is a digital publishing platform where you can create content and embed quizzes directly on your website. The goal is to share stories that people love, and it seems to be working. Playbuzz is one of BuzzFeed's biggest competitors. Just as with BuzzFeed, Playbuzz lets you share your content on practically every device and network.
Cost: Free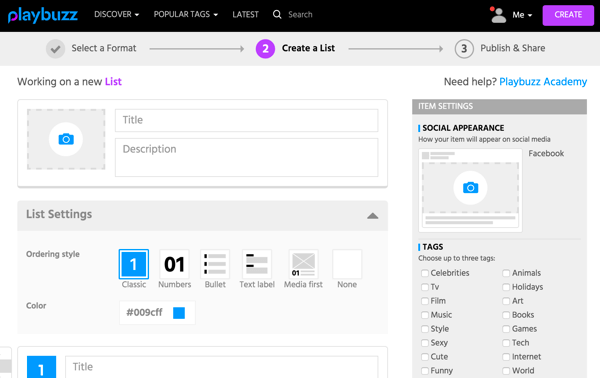 Quizworks
With Quizworks, you can choose from multiple question types, view statistics, and get access to sharing tools that allow you to engage with your audience in a highly shareable way on Facebook and Twitter.
Cost: Free and paid options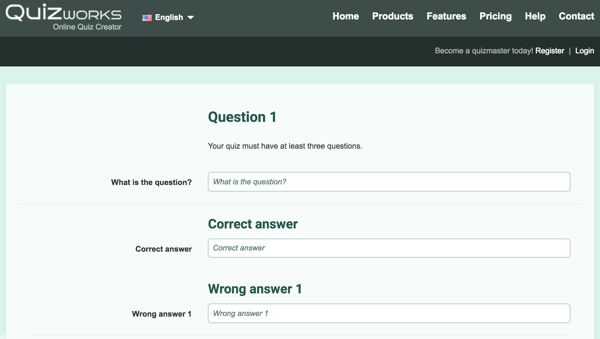 Qzzr
Qzzr is an exciting tool that lets you create personalized quizzes based on your website's look, feel, and language. Qzzr's sharing capabilities include Facebook, Twitter, and LinkedIn. You can also embed code directly to your blog or website.
Cost: Free and paid options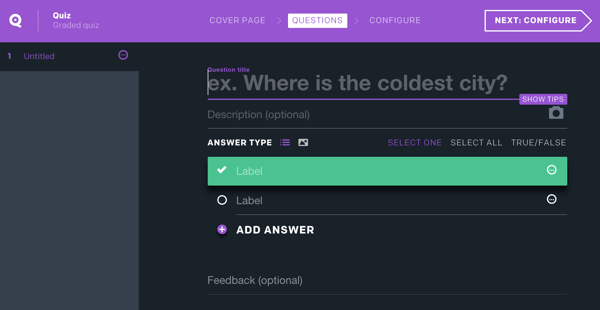 4screens
4screens is a responsive platform that lets you create quizzes, polls, and surveys. You can engage with readers and track leads in real time on Facebook, Twitter, LinkedIn, or from the embedded quizzes on your website.
Cost: Free and paid options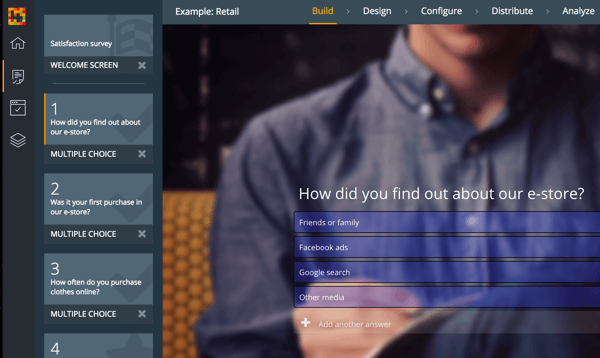 #5: Share Your Voice With a Podcast
Podcasting is bigger than ever. With the rise of smartphones and tablets, podcasts have become a required accessory for any long road trip or gym session. In fact, the podcast audience is now close to 60 million people in the United States, and according to Edison Research, podcast listening grew an impressive 23% between 2015 and 2016.
Podcasting will continue to grow and become easier for marketers to create, edit, and share. Try these top tools and make your podcasting dreams a reality.
Audacity
Audacity is open-source audio software that lets you record audio, convert tapes and records into digital recordings or CDs, and add your own audio effects to cut, copy, and mix your own podcasts.
Cost: Free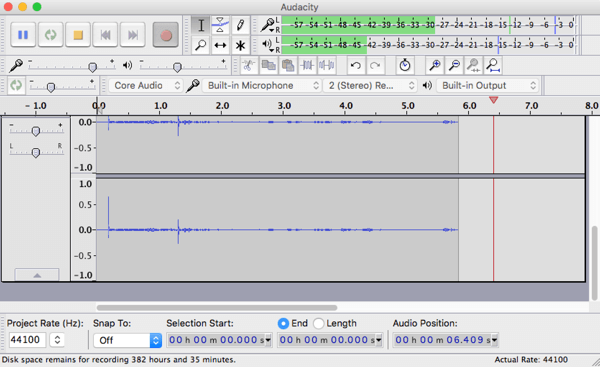 Podbean
Podbean lets you create and share professional podcasts in minutes without any programming knowledge. You can publish directly to Facebook, Twitter, Pinterest, Tumblr, or Instagram accounts. You can also listen for free, or upload, publish, manage, and promote your podcasts with one of Podbean's paid plans.
Download availability: iOS and Android
Cost: Free and paid options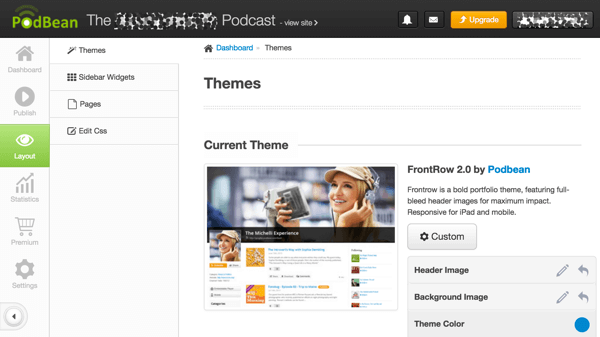 Conclusion
Achieving higher reader engagement is all about knowing your audience. After you get a better grasp of your readers' habits and online routines, you can begin to target them properly in ways they want to interact.
Consider this: According to Salesforce, almost a quarter of all adults online are on at least two social media networks. It's no surprise that each social networking site is unique in its audience and content, making it crucial to diversify your marketing strategy to interact with your customers where they are in the medium that best fits the network.
Whether you're looking to convert outdated or overused content, or think a complex piece of content would be best served in bite-sized pieces, don't miss out on an opportunity to reach a larger audience by presenting content in a new way.
What do you think? Can you use these five content formats and multiple tools to reach your audience and improve engagement? Please let us know in the comments below!