Are you planning an NFT project? Wondering what you need to know before you get underway?
In this article, you'll discover what you should think about before starting an NFT project.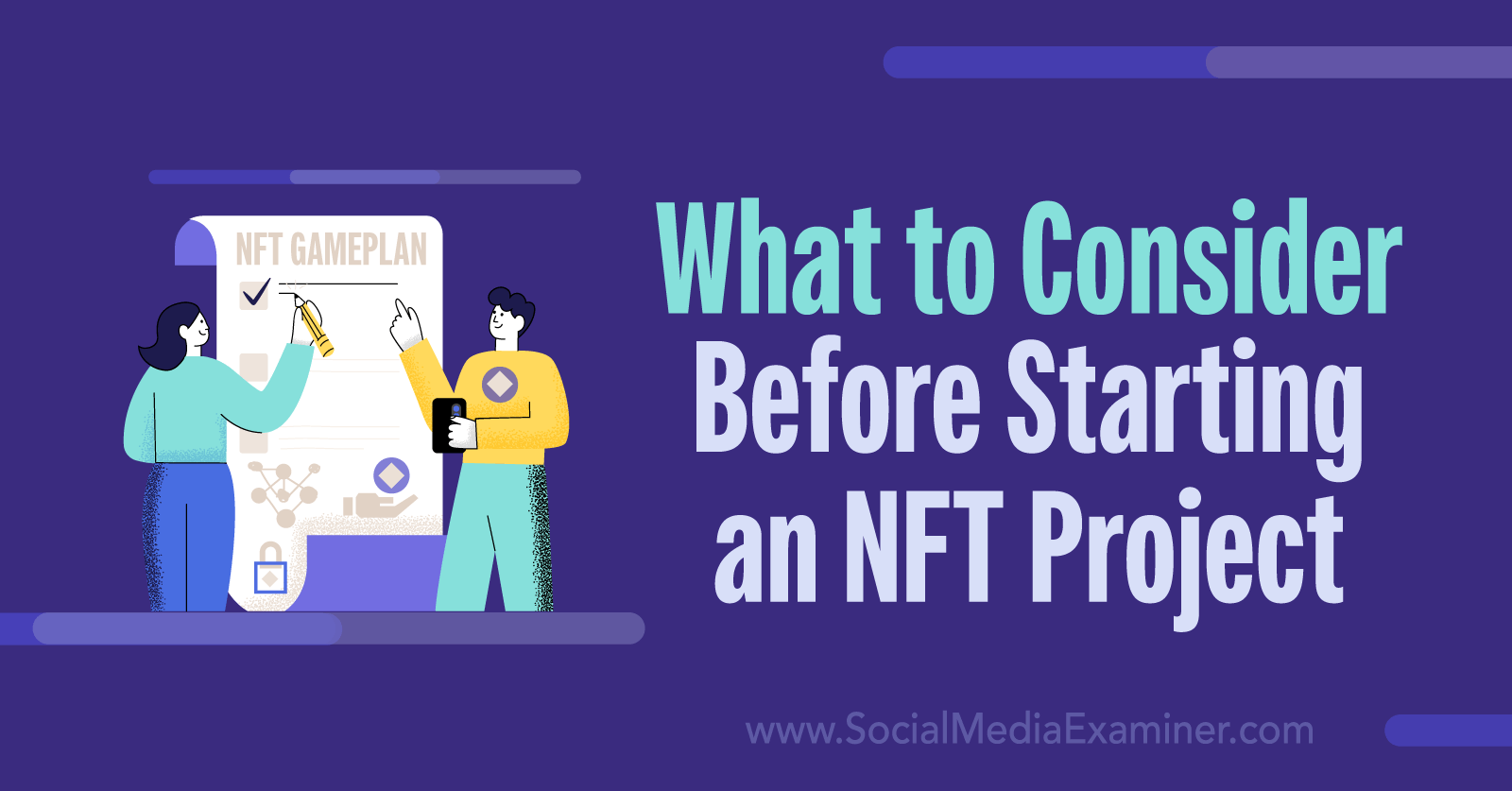 What Can an NFT Project Do for You?
If you launch and sustain a successful NFT project, you can amass a massive community that will help do many, many other things in the Web3 space.
Matthew Ng had 100 followers on his Twitter account when he launched ToastPunks. In less than a week, he had 8000 followers. Today he has over 75k followers, has launched two sold-out NFT collections, and has contributed to approximately 130 other projects.
So, how do you get started?
#1: Start With Your Why
In the real world, mature markets make it easy to replicate a successful business by adopting the model and tweaking a few things to make it your own.
The Web3 space is very new. The narrative is constantly changing, so you have to be really clear with yourself about why you want to start an NFT project.
Do you want to make money? Create art? Build an active community? Your end goal helps determine your next steps and makes it easy to draw an audience to you.
#2: Establish Your Capital Outlay
While you may have seen multiple video telling you how quick and easy it is to launch an NFT project, the reality is that every successful NFT-based business requires serious investments of time, talent, and capital.
Smart contract development alone can run anywhere between 50k to 200k.
And regardless of who you are and what your strengths are, you'll need a team to make everything happen: designers, developers, smart contract auditors, marketers, and staff to establish social accounts and Discord servers…
So you're going to need capital and often that means investors.
As you being to speak with people about investing in what you're trying to build, don't hide behind anonymity. Doxxing yourself is a good way to begin building trust.
Then, be honest and upfront about every element of your project. Have your white paper and roadmap ready, know who will audit your smart contracts, etc.
And be careful about who you choose the work with.
Sophisticated and serious investors will ask about serious, business-related things.
Investors who begin the conversation asking about access to your white list are very often aren't in it for the long haul. They'll likely flip out of your project as soon as possible to make a profit.
#3: Carefully Consider the Utility of Your NFTs
Don't get confused about what utility means in this space because crucial to the success of your project.
From a tech perspective, what will your NFTs do for someone or provide to someone daily?
For example, one utility for a ToastPunk NFT holder allows them to connect each NFT they hold to a Binance or other crypto wallet, and then receive anywhere from 0.5 to 2% per day based on the traits of their NFTs.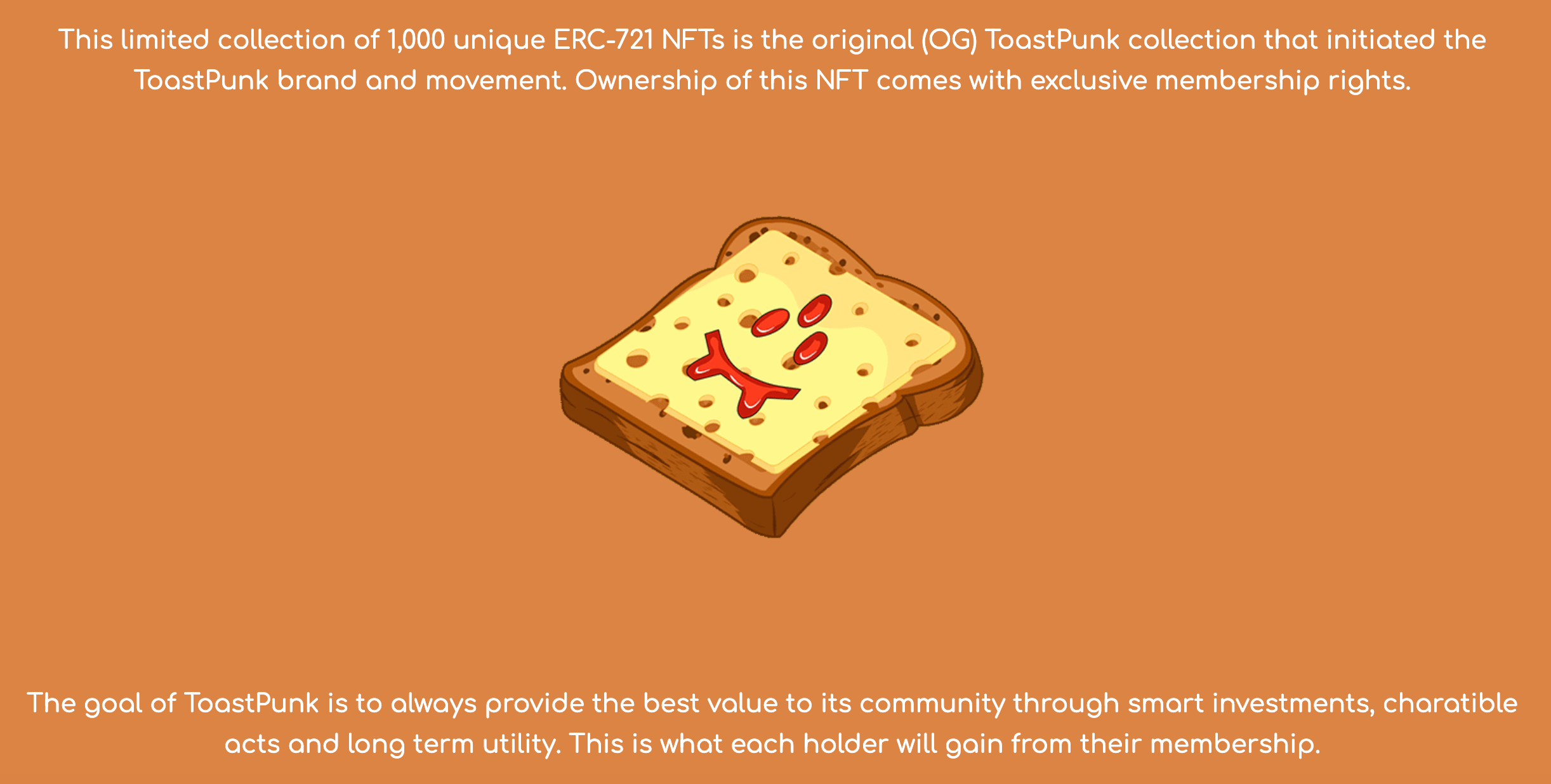 Moonbirds holders who nest their NFT can earn merchandise, VeeFriends holders get 3 years of access to Vee Con, and Bulls and Apes holders earn tokens that can be traded to generate free NFTs that can be sold on the secondary market.
Bigger, more mainstream projects are tying other types of utility to their projects. Starbucks, for example, is leveraging utility with loyalty cards.
Reddit played a long game by first, onboarding millions of people with digital wallets and then dropping PFP digital collectibles (NFTs). The utility provided is directly related to the central elements of Reddit's community ecosystem.
The price of building the tech and smart contracts that support utility can be substantial and projects like Moonbirds have massive amounts of capital funding in place before the projects start.
Before you announce a grand plan for utility, be realistic about what you're capable of and what your capital will support.
Racer Club Utility
Racer Club was originally a Web3-based race and earn game that was designed for the ToastPunk community.
Today, Racer Club offers its utility to 2,500 additional NFT projects. Anyone can put in 20 or 30 NFTs in the vault and pair it with ETH to give it a token price. Your collection's floor price is now protected on OpenSea because not-so-rare NFTs are staked to the vault to earn an annual percentage yield instead of sold cheaply on OpenSea.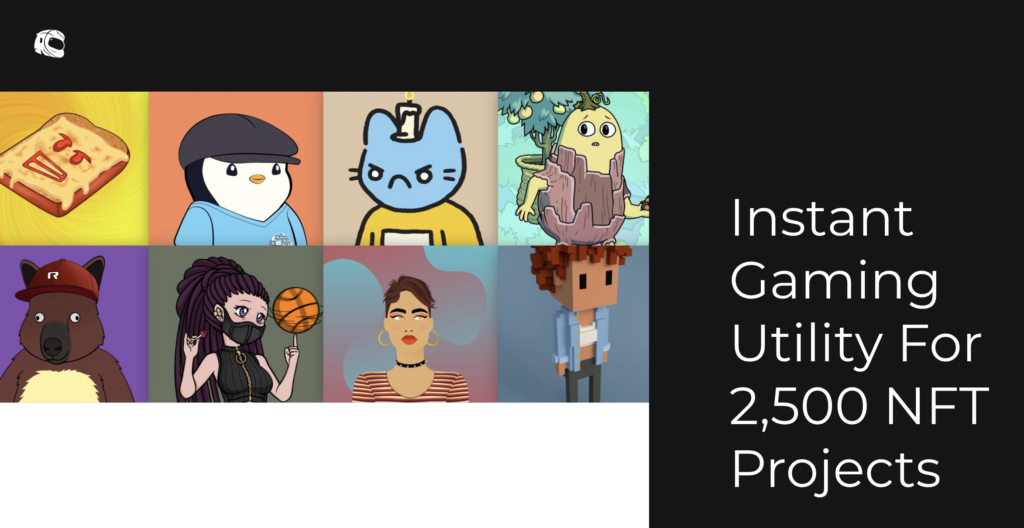 On top of that, a market maker can put ETH into the vault via SushiSwap to increase the price of the token. As the token price increases, the NFT price increases simultaneously because there is arbitrage between the price of the floor in OpenSea and the token price.
Racer Club's team made the conscious decision to use the token in the vault rather than creating a unique game token. So the Moonbirds Racer Club will use the Moonbirds token from the vault — every bit of money spent goes back into the Moonbirds vault.
#4: Test Your Smart Contract
A smart contract is essentially a piece of software that interacts with a blockchain.
Everything from your main core forms to rules and agreements, to your execution framework, are embedded in your smart contract; how your project works, whether data is stored on-chain or on Interplanetary File System (IPFS), how your minting process works, etc.
In Web2, you can build software or database rules and then update them any time you want.
But in Web3, smart contracts are immutable; they cannot be changed after they're recorded on the blockchain. You must get the smart contract right.
One key reason to test your smart contract comes down to gas fees.
In the same way that you pay hosting fees for your website, every interaction on the blockchain has a gas fee.
The difference is that your website hosting fees are dependent on one thing: your load. Gas fees, however, are dependent on two things: your load and the rules within your smart contract.
If you build some intricate utility into your smart contract and don't test it, you may find that the gas fees are so high that usability is impacted for your holders.
Can you copy an open-source smart contract? Possibly, if yours is a simple project. But you won't be providing anything unique in the NFT space that will have a true impact. It's far better to create a unique smart contract from the ground up.
Fortunately, companies like Warrp exist to provide that support.
Other Notes From This Episode
Where to subscribe: Apple Podcast | Google Podcasts | Spotify | Amazon Music | RSS
✋🏽 If you enjoyed this episode of the Web3 Business Podcast, please head over to Apple Podcasts, leave a rating, write a review, and subscribe.
Disclaimer: The information provided on this website is provided solely for educational purposes and does not constitute any advice, including but not limited to, investment advice, trading advice or financial advice, and you should not treat any of the website's content as such. Social Media Examiner recommends that you independently research any information contained on this Website and that you speak with an investment professional before making any decision to purchase, trade, hold or sell cryptocurrency. Nothing herein should be treated as a recommendation to buy, sell or hold cryptocurrency. Social Media Examiner cannot guarantee the accuracy of any information listed on the website and is not responsible for any missing or wrong information. All information is provided as is and should be used at your own risk. Social Media Examiner disclaims all responsibility and liability for your use of any information found on the website.