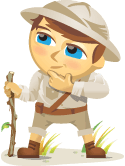 The average American is hit with an average of 4,000 promotions every single day. And most people ignore almost all of the ads.
Consumers have developed extremely sophisticated filters. As a marketer, you're fighting that filter every day.
What if you could take the filter out of play altogether? You can. Here's how:
Shifting to Earned Attention
The problem with most marketing and promotional efforts is that they demand attention from people who are very stingy about giving it. With social media tools, we have an opportunity to take the filter out of play altogether by playing a different attention-getting game: we can earn attention rather than demand it.
You have a chance to earn attention from the right people—those with whom we most want to connect because they're our most desirable audience. A shift from demanding attention toward earning attention seems subtle but it changes everything because you start operating differently.
We all pay attention to the things we find valuable, so as marketers we have to figure out how to provide something of value to the people we're trying to reach. Once we do, we have their attention, and once we have their attention, we've gained that very thing we were so hungry for all along.
Five Ways to Earn Attention With Valuable Content
You can apply a simple concept that grounds you to create content that people will value. It's the Old McDonald method of creating content:
E – Entertain
I – Inspire
E – Educate
I – Inform
O – Outrage
#1: Entertain
We've all received our fair share of funny videos. People send these to us because they found them funny and thought we would too. The Double Rainbow guy or Antoine Dodson of "Bed Intruder" fame wouldn't be known if it weren't for entertaining video. Entertainment is already something people are inclined to give their attention to, so why wouldn't you seek to use that when it's appropriate?
Content that's genuinely funny, playful or dramatic earns attention for its entertainment value. There's no reason why your content can't entertain. Don't force it if it's not natural, but don't hide it either. Perhaps you're not terribly entertaining, but someone else in your organization is. What would it take to get her or him involved in creating content with you?
#2: Inspire
An emotional connection makes people love everything from Oprah to Hallmark commercials. A few years ago, Kleenex launched a great campaign called "Let It Out," which immediately earned attention for its emotional connection with people. Social media inherently inserts a more human element into business if done well, so seeking to make an emotional connection using your content is a way to deepen that human connection.
Get Expert Social Media Marketing Training from the Pros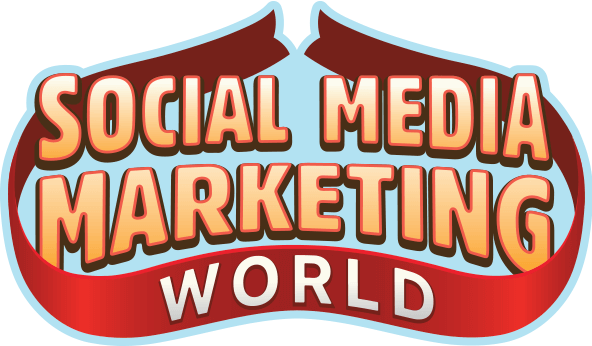 Want to get ahead of the competition and learn how to diversify your social marketing strategy?
Learn from the industry's most trusted experts, rub elbows with other smart marketers, and take your marketing to the next level during this 3-day event in sunny San Diego, California.
CLICK TO LEARN MORE
When starting to think along these lines, consider capturing great testimonials from customers, sharing touching stories from employees, a heart-to-heart message from your CEO or featuring a cause that your organization supports. Your customers know people work for your company. Sometimes you just have to remind them.
The Conference You've Been Waiting For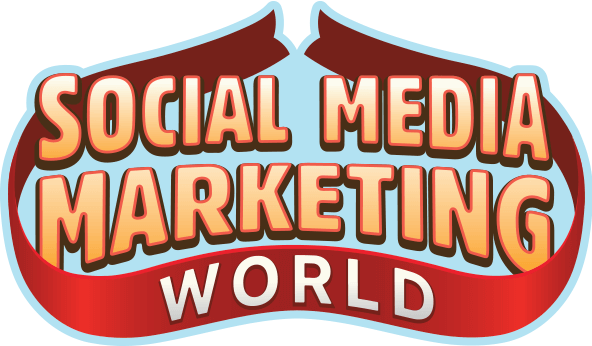 As a small business marketer, you can probably only pick one or two events to attend each year. Get back into the game with an unbeatable conference experience and expert training at Social Media Marketing World in sunny San Diego, California—from your friends at Social Media Examiner.
🔥🔥 As a valued reader, you can save $660 if you act now! Sale Ends Tuesday!
CLICK HERE TO LEARN MORE
#3: Educate
Another value that earns attention is education. Social Media Examiner has great instructional content that you find valuable. That's why this is probably not your first time here and why you're going to be back again. Here are some categories for you to consider as you create good educational content:
What to do
What not to do
When to do something
When not to do something
How to do something
Why to do something
Why not to do something
#4: Inform
Passing along information to people can also be highly valuable. When you share news, stats or even humorous updates on your Twitter account, you're simply informing the people who see it. The difference between this category of sharing versus the educate category is that the focus isn't on the "what to" or "how to" types of information, it's focused on the "what is," "who is" and "how is" of information.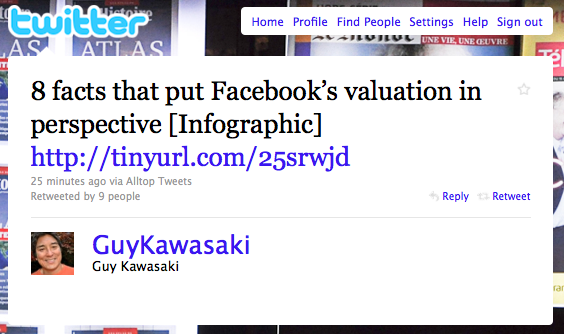 #5: Outrage
Controversy is not always a bad thing. In fact, controversy can often earn attention for an issue that would otherwise go unknown. When considering controversy from a content development standpoint, you need to choose your battles wisely, but the idea here is that if you're really focused on earning attention from the right people, there are some controversial issues that may endear you further to that group.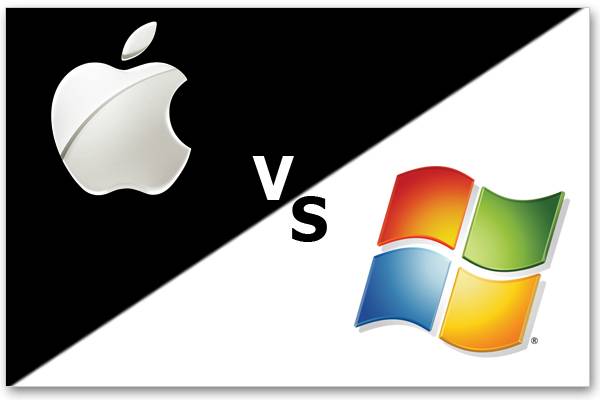 For instance, I have a friend who is a Microsoft product guy through and through. You might imagine what his feelings are for Apple products despite all the positive perception Apple has today. My friend isn't interested in appealing to the Apple crowd on his blog, so he says things about Apple products that would make an Apple lover's blood boil. He doesn't care, though. His readers are like him and his views endear him further to the people he's really interested in talking to anyway. He may be going against the tide of mainstream perception but he's right in stride with the people he's trying to reach.
Putting It Together
The EIEIO method of creating content should serve you well as you think about creating your own content. If all of your content can be placed in at least one of the five categories, you're on the right track. If your content can land in multiple categories, even better! Remember that content for social media is not just text. It's audio, video, images and text. Mix up your content delivery but always keep it focused on earning attention from the people you want to reach.
What are some of the difficulties you've had creating content? Do you find it's a lack of ideas, time, permission or ability? How are you succeeding with your own content efforts? Share your comments in the box below.
Curious about NFTs, DAOs, and Web3?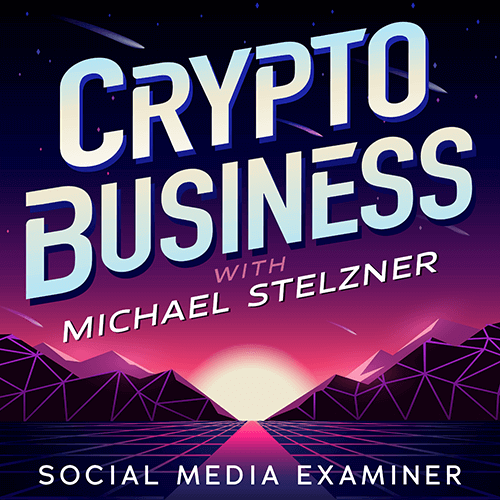 Follow the Crypto Business podcast to find out how NFTs, social tokens, DAOs (and so much more) will affect your business in the near future.

Every Friday, host Michael Stelzner interviews leading industry experts about what works right now in Web3 and what to expect in the future, so you can prepare your business for the shift, even if you're a total newbie.
FOLLOW THE SHOW