Want to improve your video performance? Wondering what metrics and data to look for in YouTube Studio?
In this article, you'll discover how to improve your YouTube video strategy with analytics.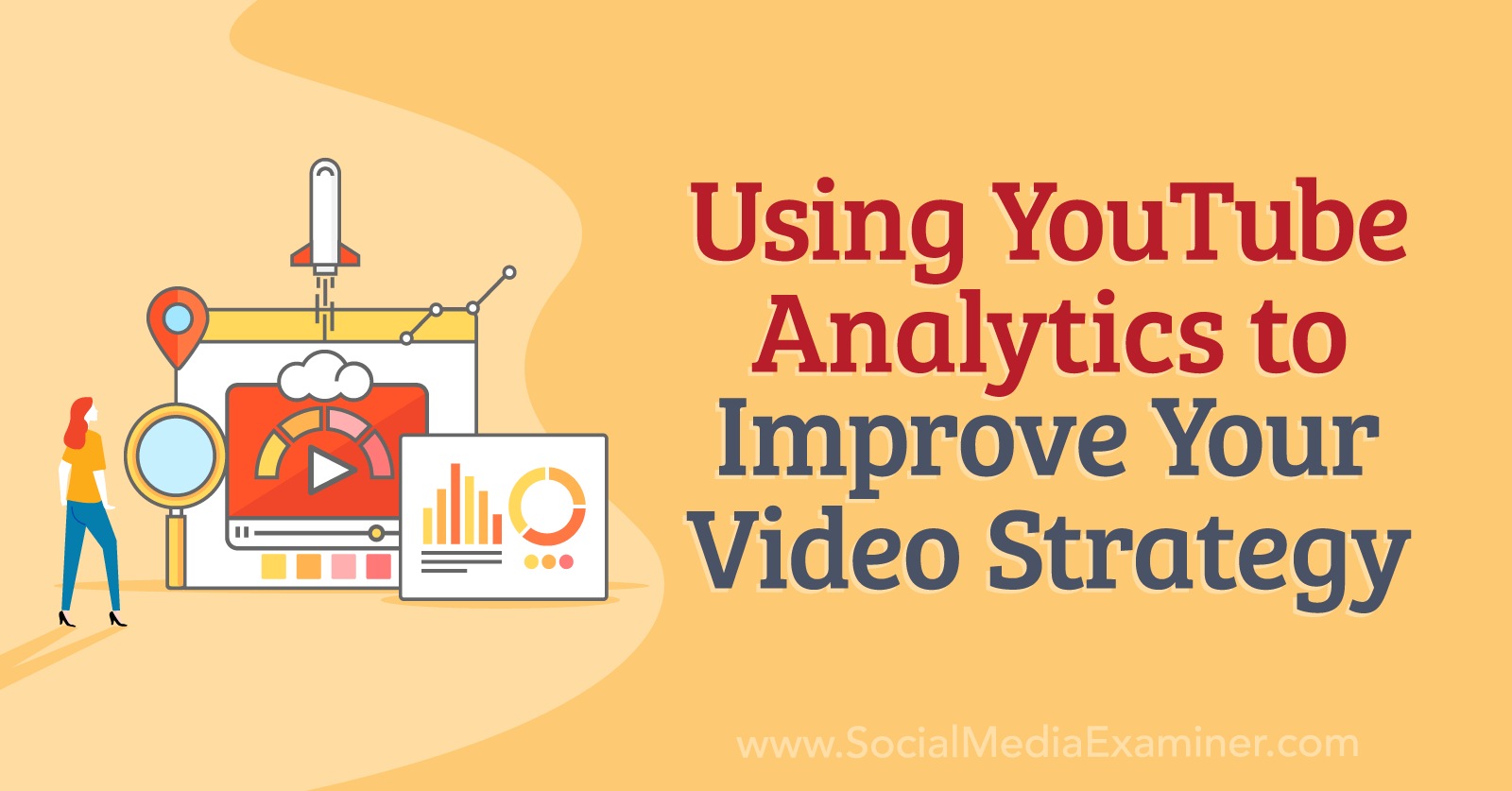 Should I Post Long-Form or Short-Form Video on YouTube?
YouTube built its reputation on expert, long-form video, but in the past couple of years, the platform has been heavily pushing short-form video strategy. After all, short-form videos are taking over every other social network, from TikTok to Instagram.
But what works best for marketers?
There's a real appetite for short-form video content among consumers. YouTube keeps adding more content formats, categories, and tabs to the home page in an effort to become a universal social platform.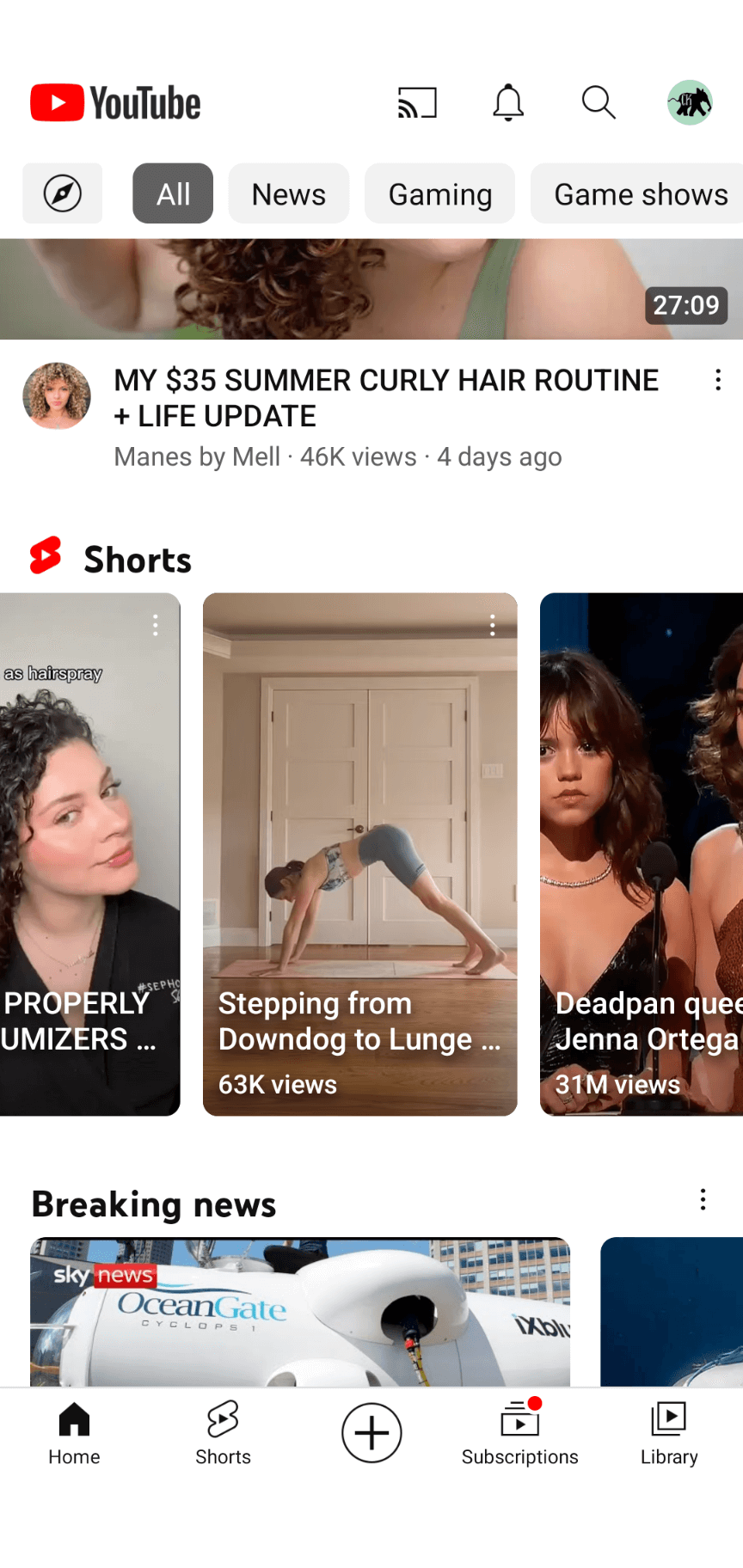 However, even though short-form video content definitely has potential, viewers don't seem to agree 100% with YouTube's strategy.
How do we know that? Because they keep searching, watching, and liking long-form content! Video content that is longer than 60 minutes are still turning up regularly in YouTube's top trending lists.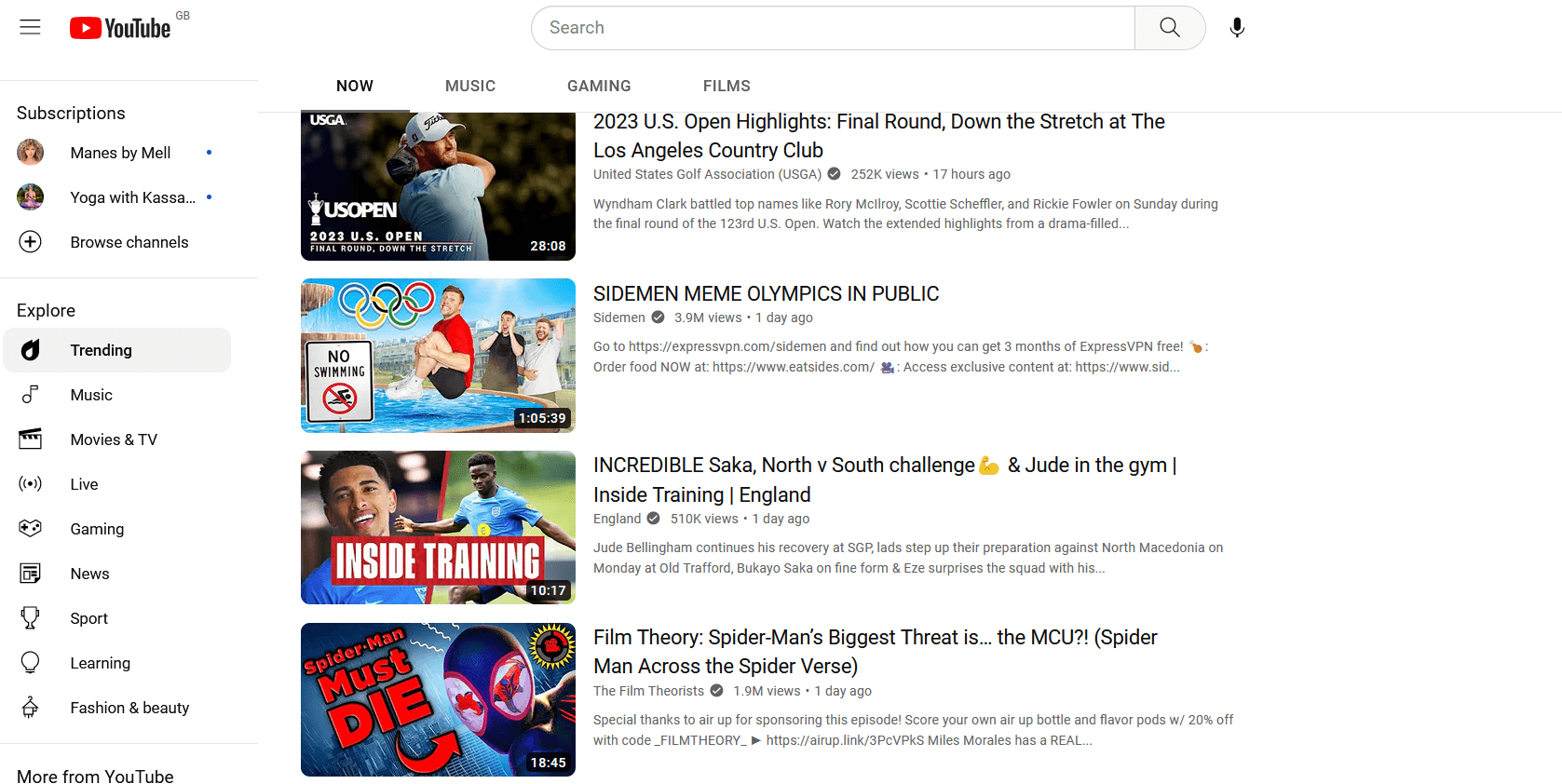 Long-form content is better for marketers, too. It enables you to have an in-depth conversation with your audience, build a relationship, and nurture sales at your own pace.
The good news is, even though YouTube is outwardly focusing on short-form video content, the algorithm still favors long-form. Quick clips will get you views on other social networks, but on YouTube, your long-form expert content will build an organic audience over time. Video content geared toward helping your target audience can garner millions of views.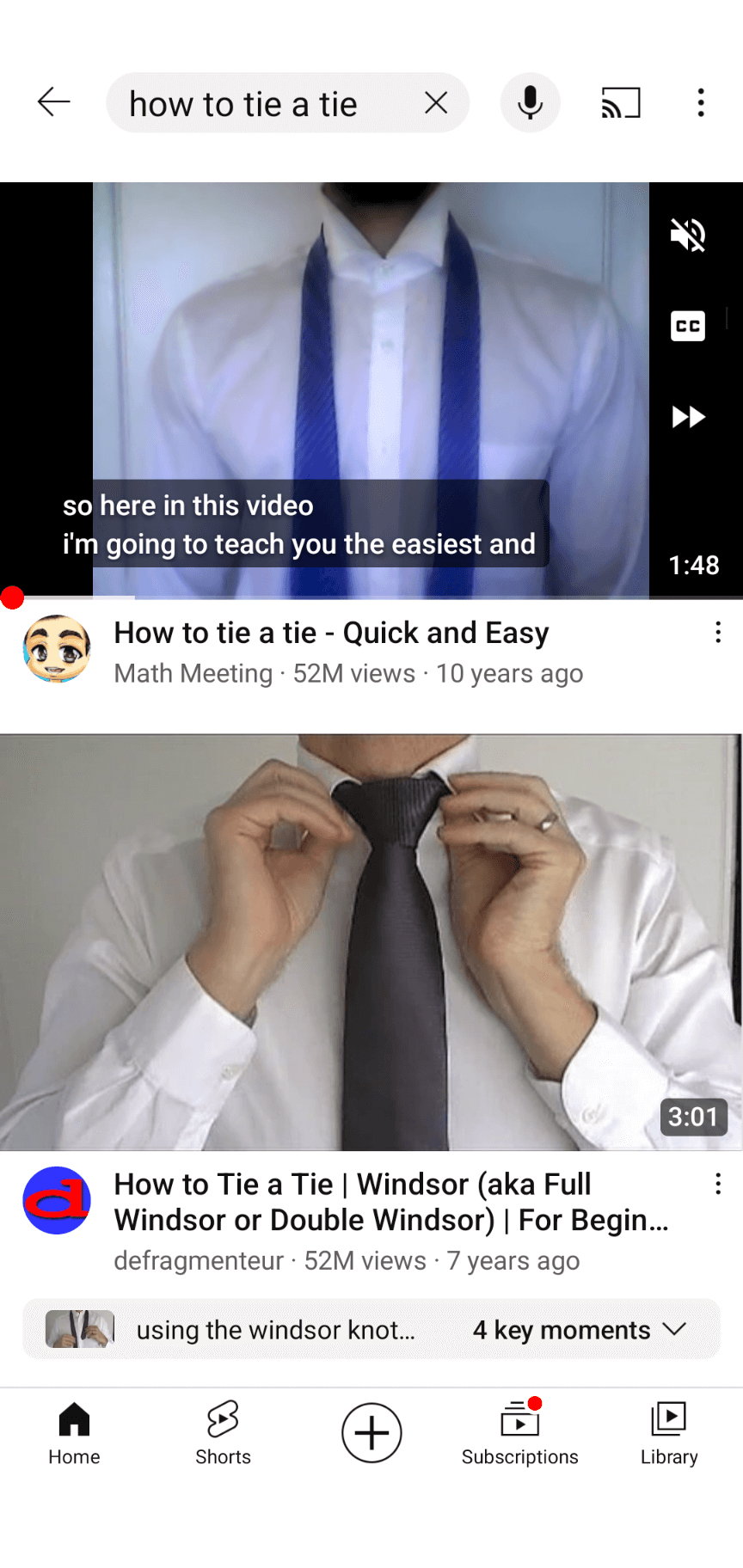 Videos that are years old can still get thousands of views each day. They can still be monetized and updated with fresh descriptions, thumbnails, and calls to action, as you continue refining your video marketing strategy.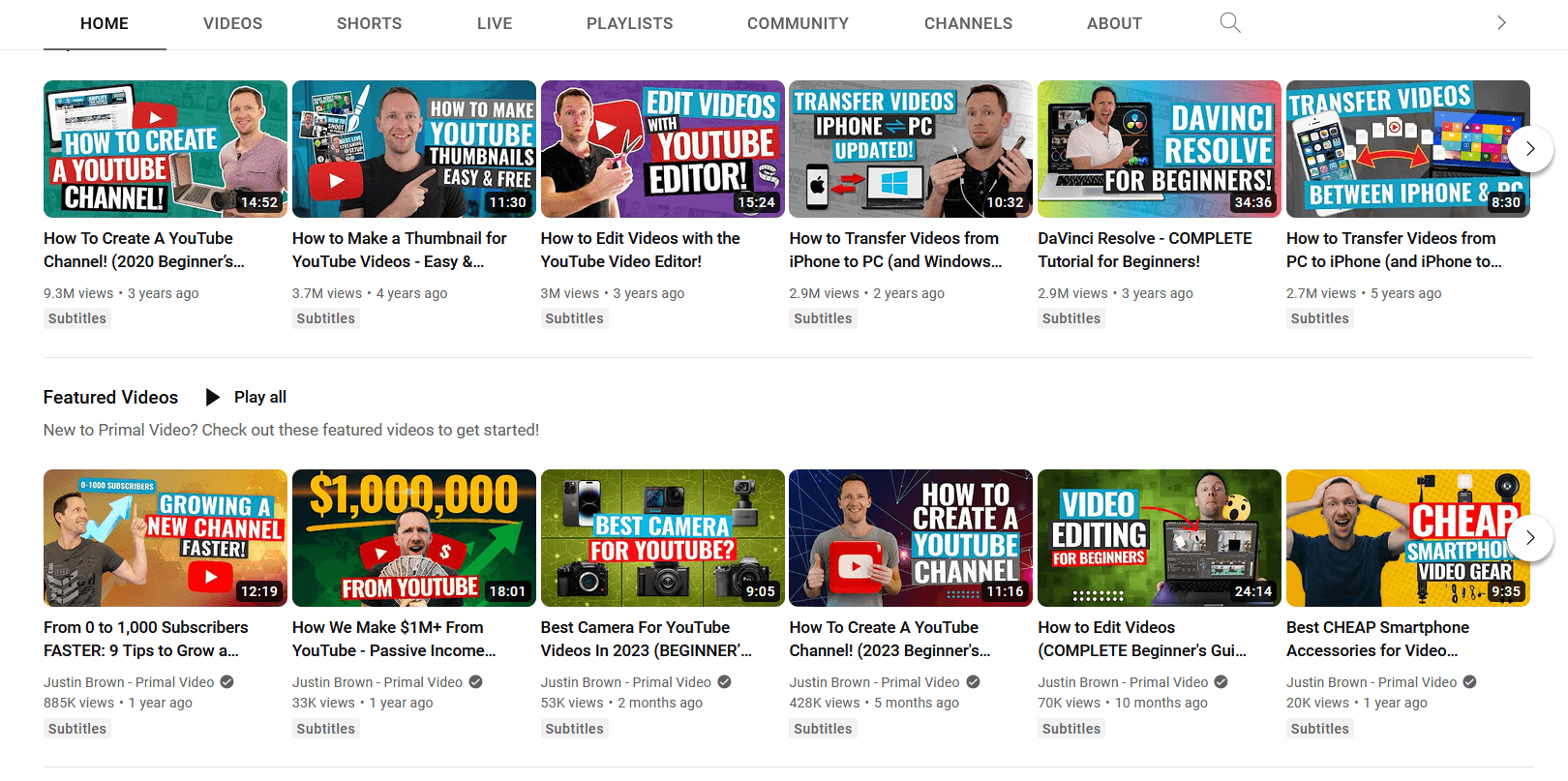 The best YouTube strategy is a slow burn. You take your time to create valuable, organic content and allow it to build an audience. Even if a video is slow to take off, it can still gather a lot of views over weeks and months.
In fact, you only need to post one video a week to create a successful YouTube channel, as long as you have the right strategy and data to back it up.
That's where YouTube video analytics come in. The platform's analytics give you all of the information you need to create and edit successful video content strategy.
#1: What YouTube Analytics Should I Use?
Let's start with the basics.
There are two different ways to access YouTube analytics:
Click the View Analytics button on an individual video you've posted.
Click your profile picture, select YouTube Studio from the drop-down menu, and navigate to the Analytics tab.
The second option is more useful because it gives you channel-wide data, as well as specific insights for individual videos.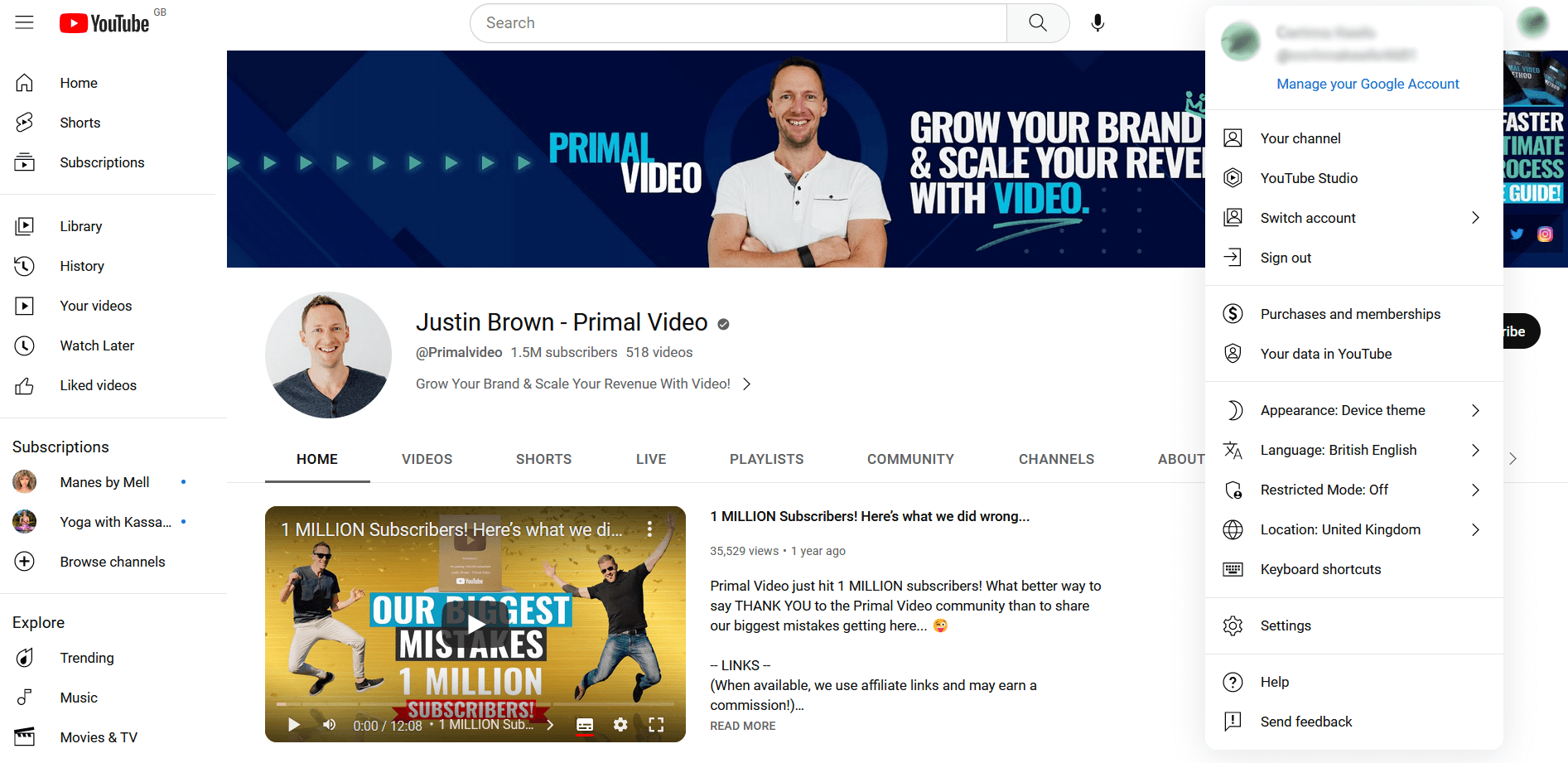 The information in YouTube Studio can answer all of your questions about video content strategy. But with so many metrics to choose from, some people get overwhelmed and lose sight of what matters.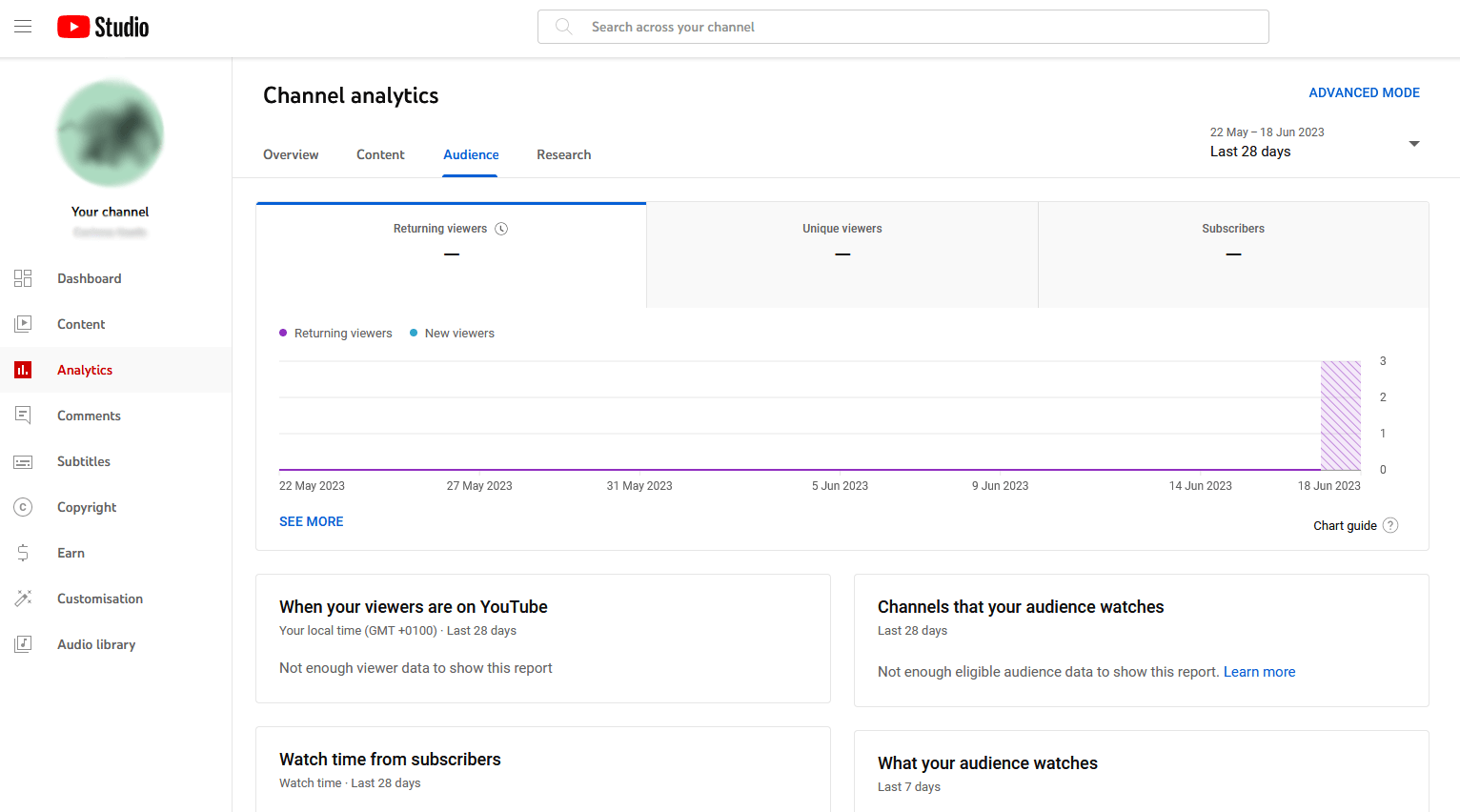 The first rule of YouTube video analytics is: Look at your data with interest, not with judgment. Never compare your stats to other channels. You're just here to learn more about your content and your audience, and how to bring those two things together.
If you click the Content tab in your analytics, you'll see that YouTube gives a score out of 10 to your latest videos. This number tells you where that video ranks among your 10 most recent videos. So, for example, a video ranked 9 would have the 9th-most views out of the 10 videos you've posted lately.
This is an example of a metric that looks important but isn't actually helpful. Remember when we talked about the power of YouTube video strategy to keep getting views over time?
Because it's a slow-burn platform where video content can take up to 3 months to filter into the algorithm, this ranking metric for recent videos is pretty much useless. The older videos will almost always have more views.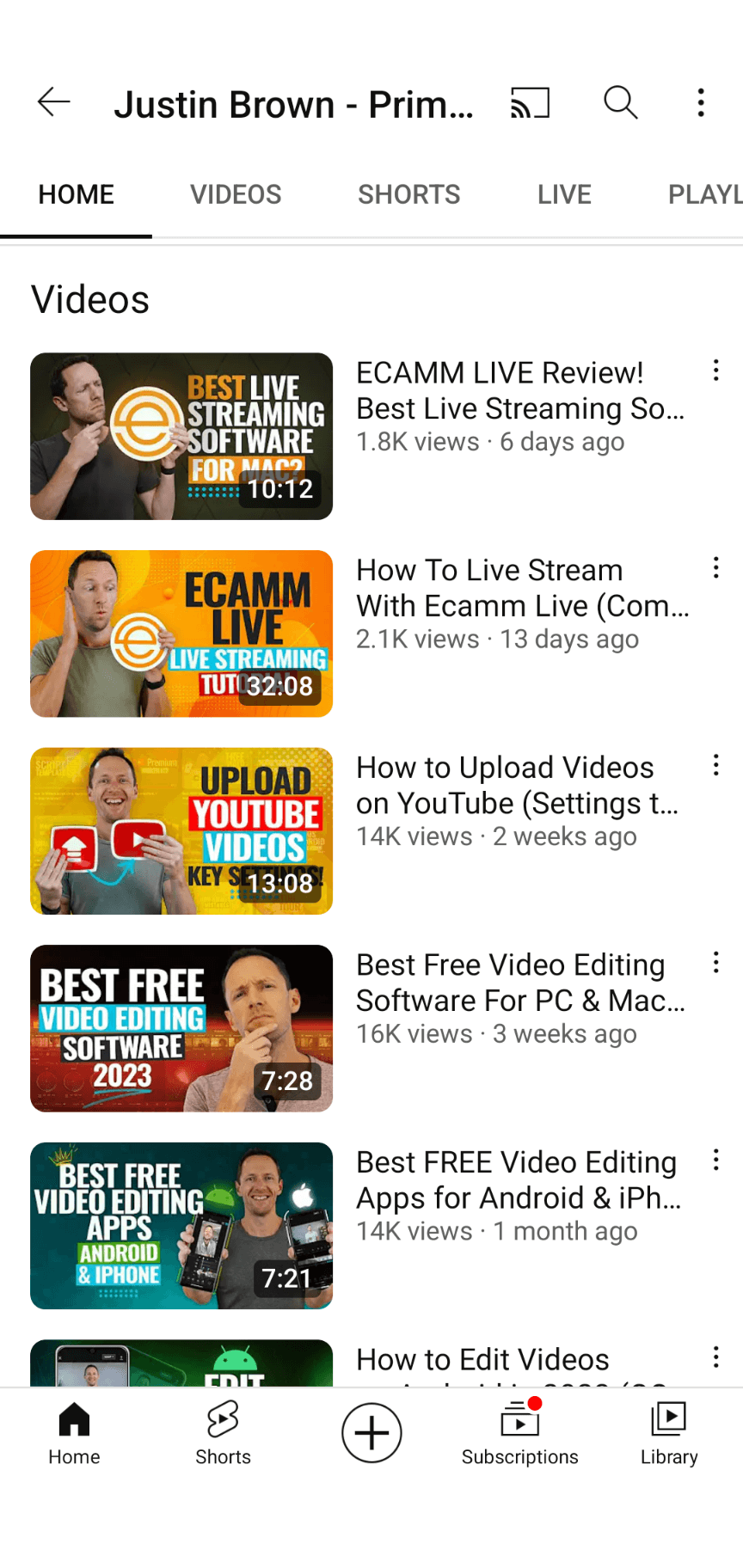 So which video metrics are actually useful?
Here's what to look at if you want to understand your YouTube channel's performance.
Traffic sources. Where are your views and clicks coming from? If you're creating valuable content that answers your audience's needs, then your top traffic source should be YouTube search, closely followed by Google Search. Even if your search traffic is low right now, it can still tell you a lot about what your target audience wants and needs.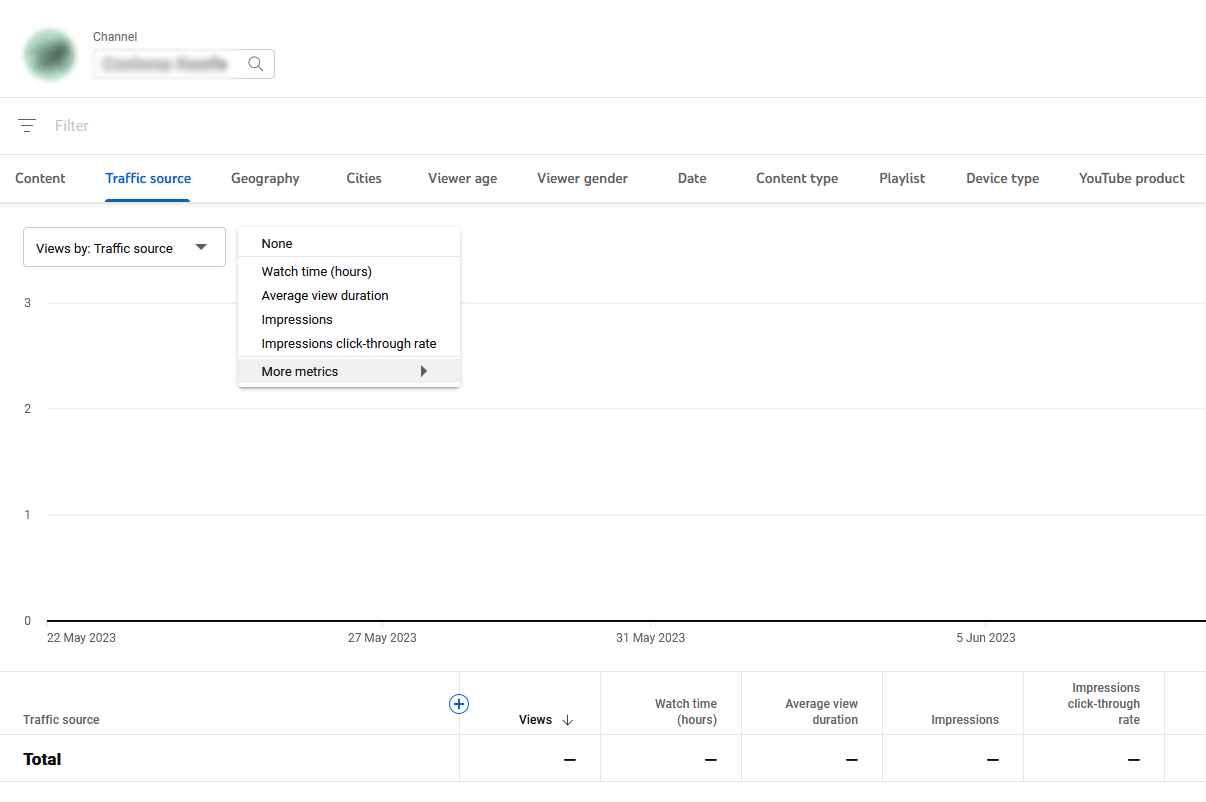 Click-through rate (CTR). YouTube calculates your CTR as the number of impressions divided by the number of people who clicked when they spotted your video. CTRs are important but you'll need to view them in the context of video placements and target audience. For example, if the YouTube algorithm shows a thumbnail of your video on the home page, then you'll see a surge in impressions while CTR lags. Don't panic if you don't like your CTR rate. Dig into the data and find out what's going on!
Watch time. Does your video content have a high retention rate? Do they deliver on viewers expectations? Watch time is your single most important metric in YouTube analytics. It's the metric that the algorithm will reward you for: better retention means better placements and more impressions.
There are other analytics platforms out there, too. But YouTube analytics will tell you almost everything you need to know, and it offers a full range of filters including custom date ranges. Unless you're already a data expert, you should get along just fine with YouTube Studio's standard analytics.
Just remember, YouTube is a long-term platform for long-form content. Don't expect to get meaningful data until a video has been uploaded for at least a month.
#2: How Do I Use YouTube Analytics to Improve My Videos?
There are several different ways to use YouTube analytics to upgrade your channel.
You can use search data to discover new topics and create new content.
You can edit existing video content to make them more appealing to your audience.
You can create videos on topics that you've already covered to add new information or respond to a surge in interest.
The YouTube algorithm is designed to serve viewers content that keeps them on the platform for as long as possible. It's in the algorithm's interest to match your content to the best audience.
To do that, it uses a range of data signals including:
Video title. Write video titles that use keywords and phrases from your search data. Don't be afraid to re-title underperforming videos. Yes, it will take some time for them to be re-indexed, but if the video strategy isn't getting views, what do you have to lose?
Video thumbnail. Run A/B tests to figure out which thumbnail designs get the most clicks.
Video description (especially the first 155 characters). This is another opportunity to use short- and long-tail keywords.
Chapter marks that show the video outline. These are valuable because they show exactly what to expect from a video. It helps Google and YouTube crawl the content and it can dramatically increase watch time from human viewers, too.
Tags. As well as another chance to hit up your keywords, these are also important signals that help the algorithm identify your target audience.
Most importantly, the videos themselves!
You can tailor all of these data signals for the algorithm based on the analytics we examined above.
Your search traffic information will tell you which words and phrases to use. You can also use those search keywords to find content from your competitors and see what's working for them.
Your watch time statistics will tell you when your target audience drops out of videos and then you have choices. You can edit out boring sections, add a clickable card that takes viewers to another video, or simply create an entire video that avoids the same drop-out point.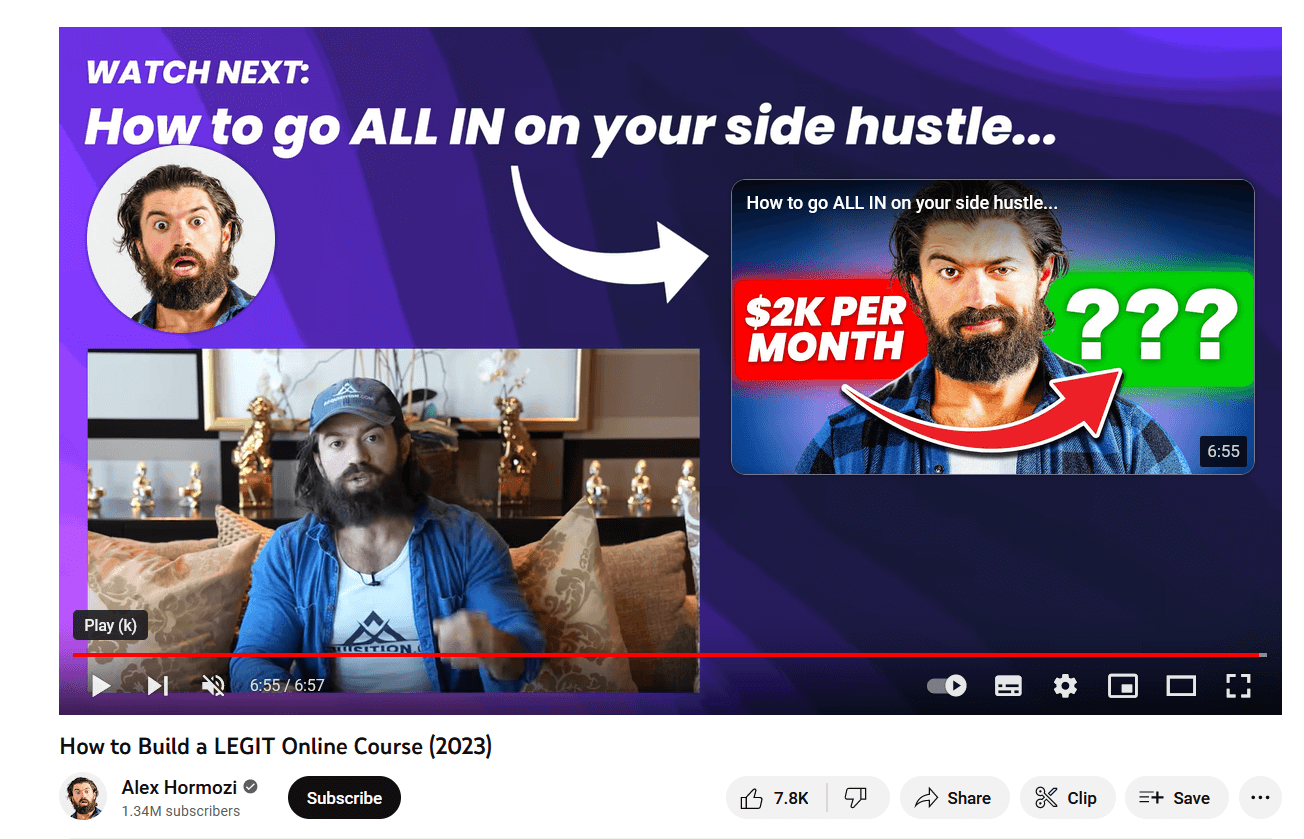 Watch time is also helpful for your short-form video strategy. Take the most-watched sections from your long-form videos and recreate them as shorts, reels, or TikToks. You can grab footage from the original video content and reshoot it—or best of all, do both! Most people will never watch all of your content so it doesn't matter if you have a few similar videos on the same topic.
Finally, there's one last data source that can make a difference to your YouTube content creation but it's not from the analytics page.
YouTube comments are an invaluable source of ideas, feedback, and engagement. Whether people comment with positive or negative views, their interaction still sends a signal to the YouTube algorithm that your content is worth engaging with.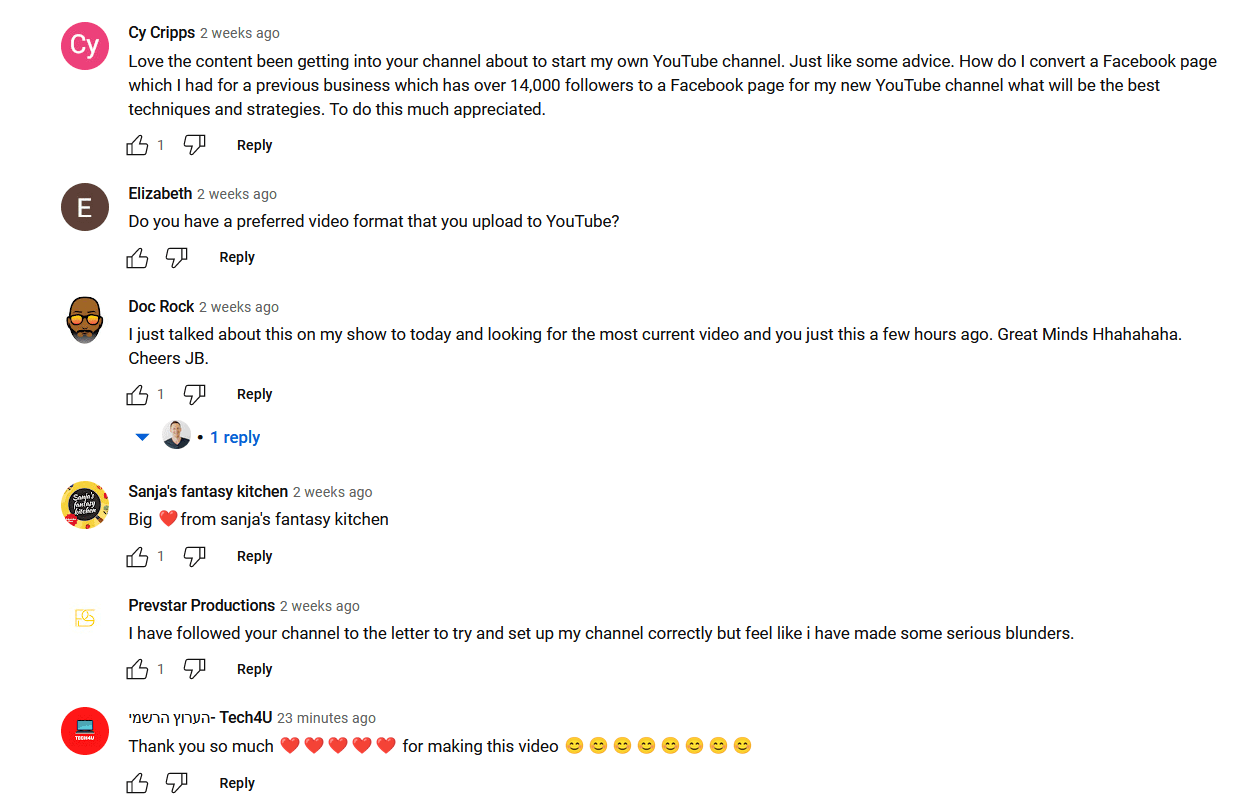 What's more, they round out the quantitative data in your analytics with qualitative feedback. Hang out in the comments section to find out what viewers think of your presentation style, what topics they want you to cover next, and what burning questions they have.
All of these metrics and data signals come down to one simple truth.
You get impressions by making sure that YouTube understands your overall video content. You get clicks by making sure that your target audience understand the content. The algorithm gives you views and your target audience can give you sales. So your video content has to be optimized for both people and machines!
#3: The Best AI Video Tools to Create YouTube Content
AI is revolutionizing every corner of social media marketing including YouTube strategy and content creation.
The most successful video strategy on YouTube feature a person speaking to camera. Even if you think you're camera-shy, most people can get used to performing on screen.
The one thing that most people can't do? Edit video. The editing process is slow and bothersome for almost everyone.
That's where AI can make a real difference. Here are our favorite AI editing tools for YouTube content.
Descript is an automated editing solution for podcasts and video content. It automatically transcribes conversations, adds captions, and even allows you to edit videos from text.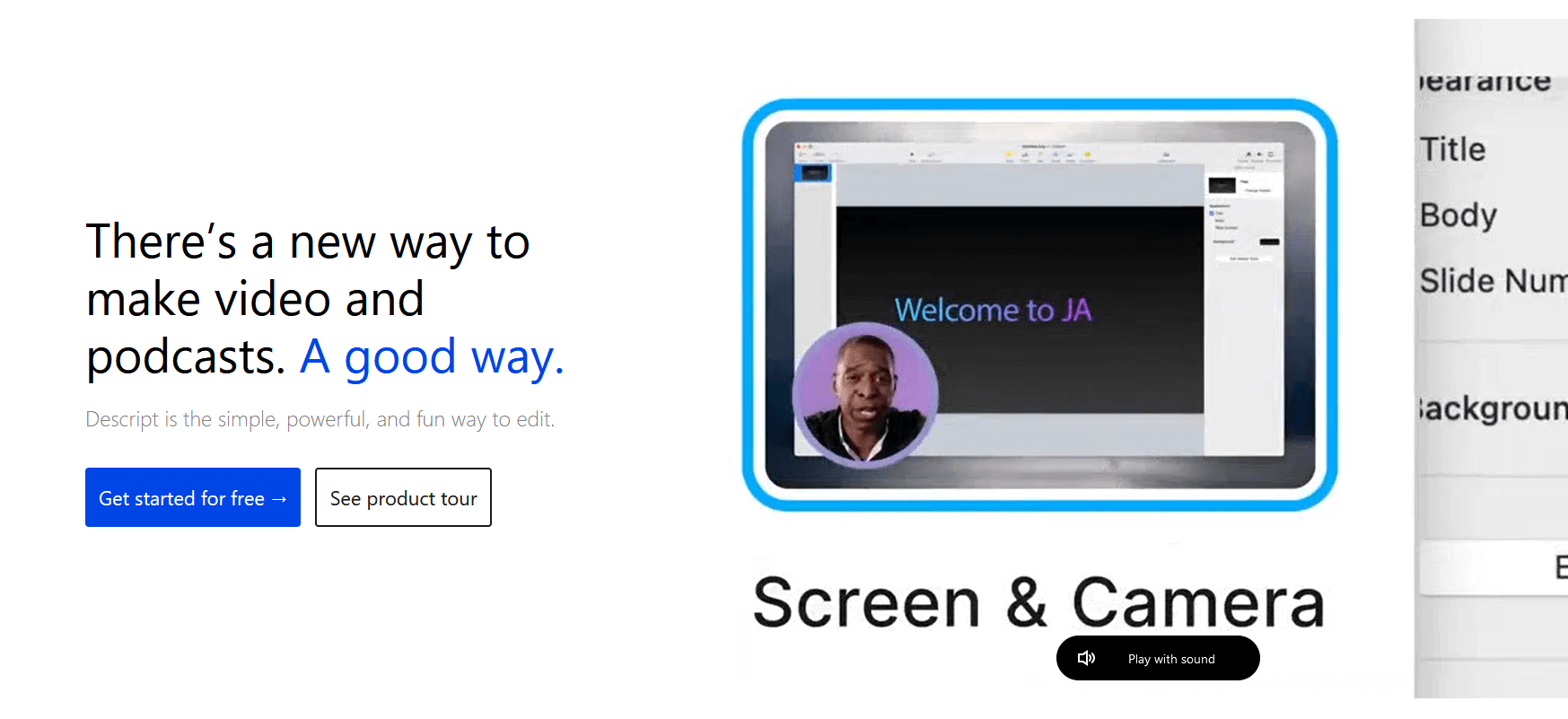 It's especially useful for a simple, base cut of your video content. Then you can use Adobe Premiere or Final Cut to fine-tune the video and add any effects you want to use.
Gling works similarly to Descript, with several of the same features. But it has one killer tool.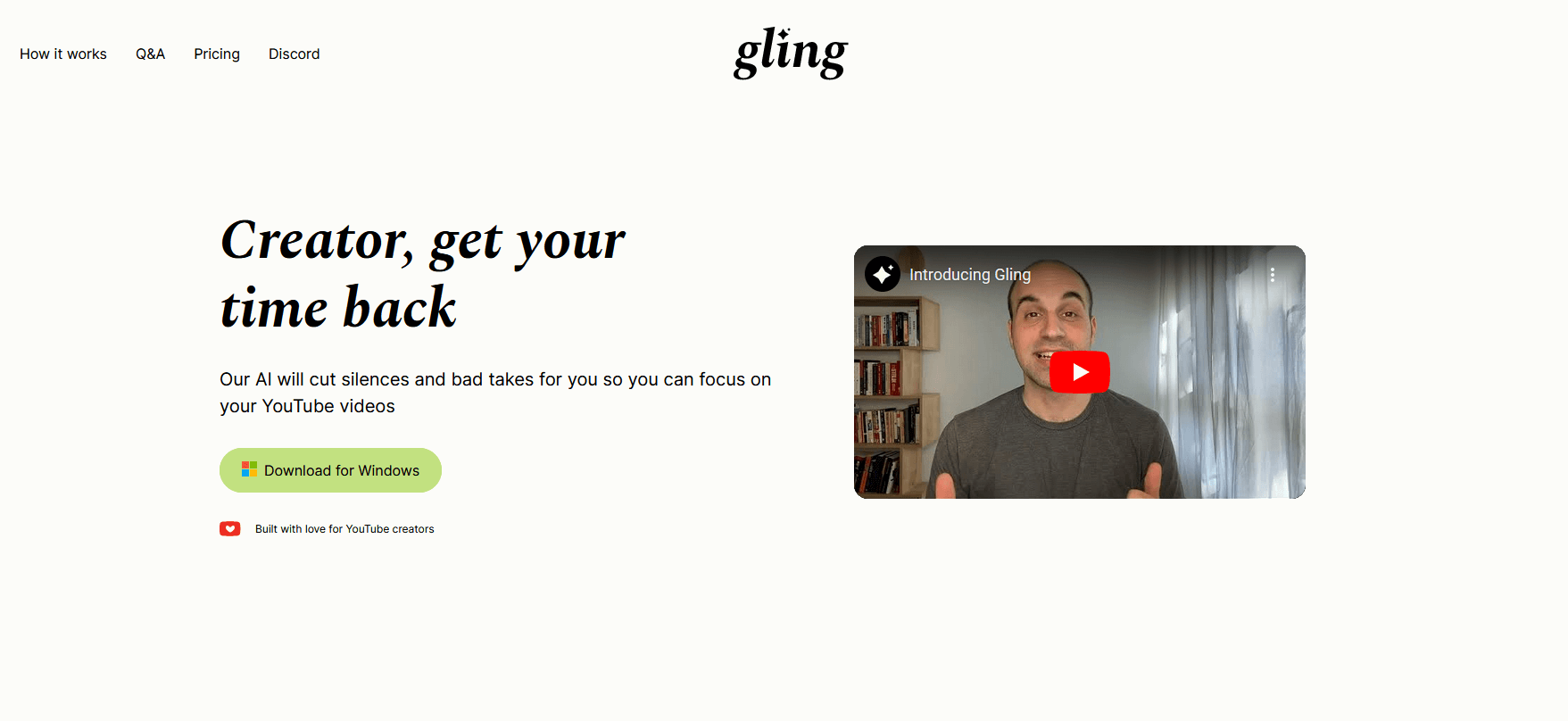 If you film multiple takes of a video, it can pick the best one to use. You can work through the video content, transcript and make broad cuts. Then, just like Descript, you can export the edited video to another editing program to finalize the details.
Gling allows you to almost instantly cut an hour of raw film down to 5-10 minutes of incredibly powerful video content. That gives you more time for creative brainstorming, filming, and editing!
Autopod is a great tool for long-form video content and podcasts. It can make your content more dynamic by automatically switching between speakers during the conversation or creating split-screen effects.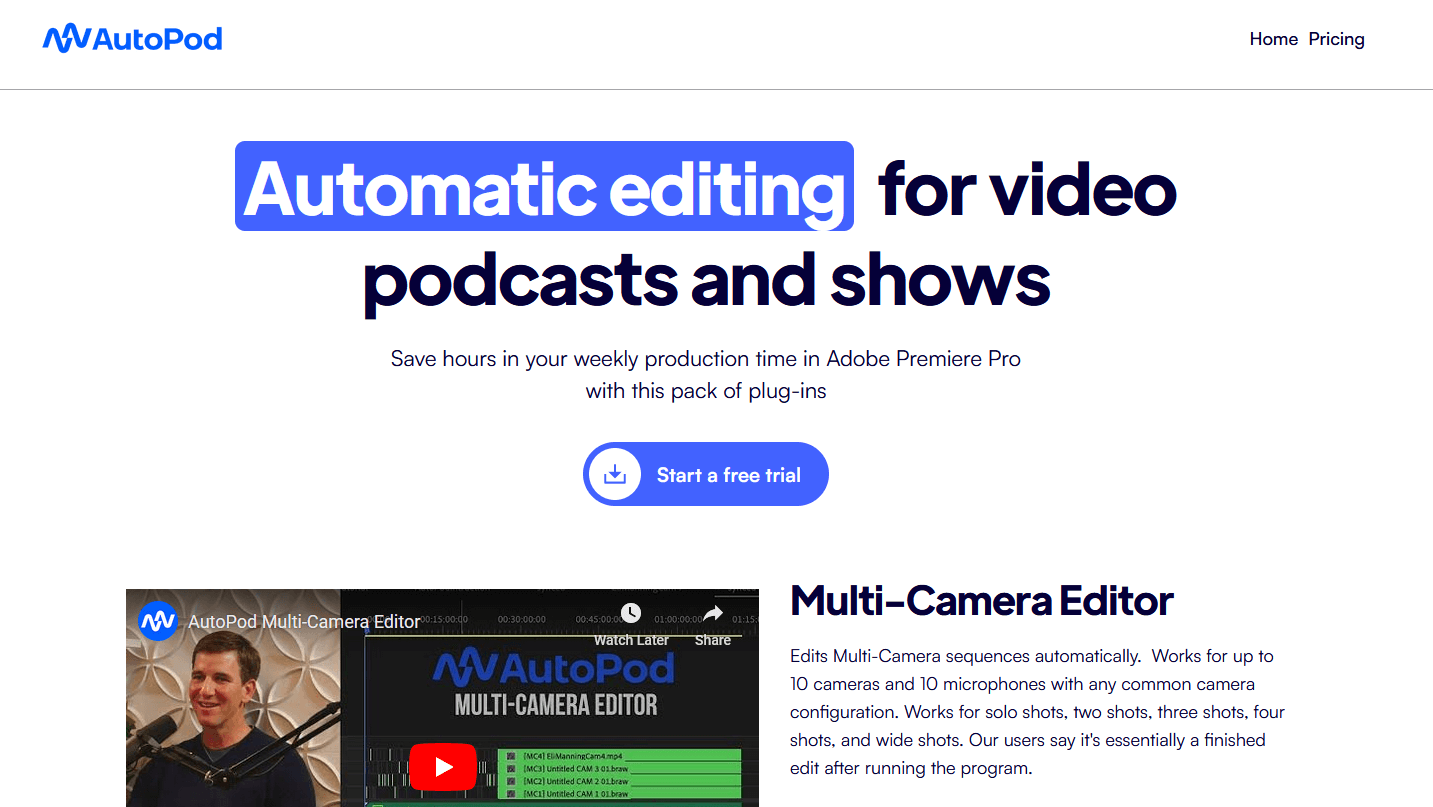 InVideo is another useful tool if you want to make your videos more dynamic and visually engaging. It automatically transcribes your video content and then finds online stock footage for you. You can instantly illustrate your videos with relevant overlay or B-roll.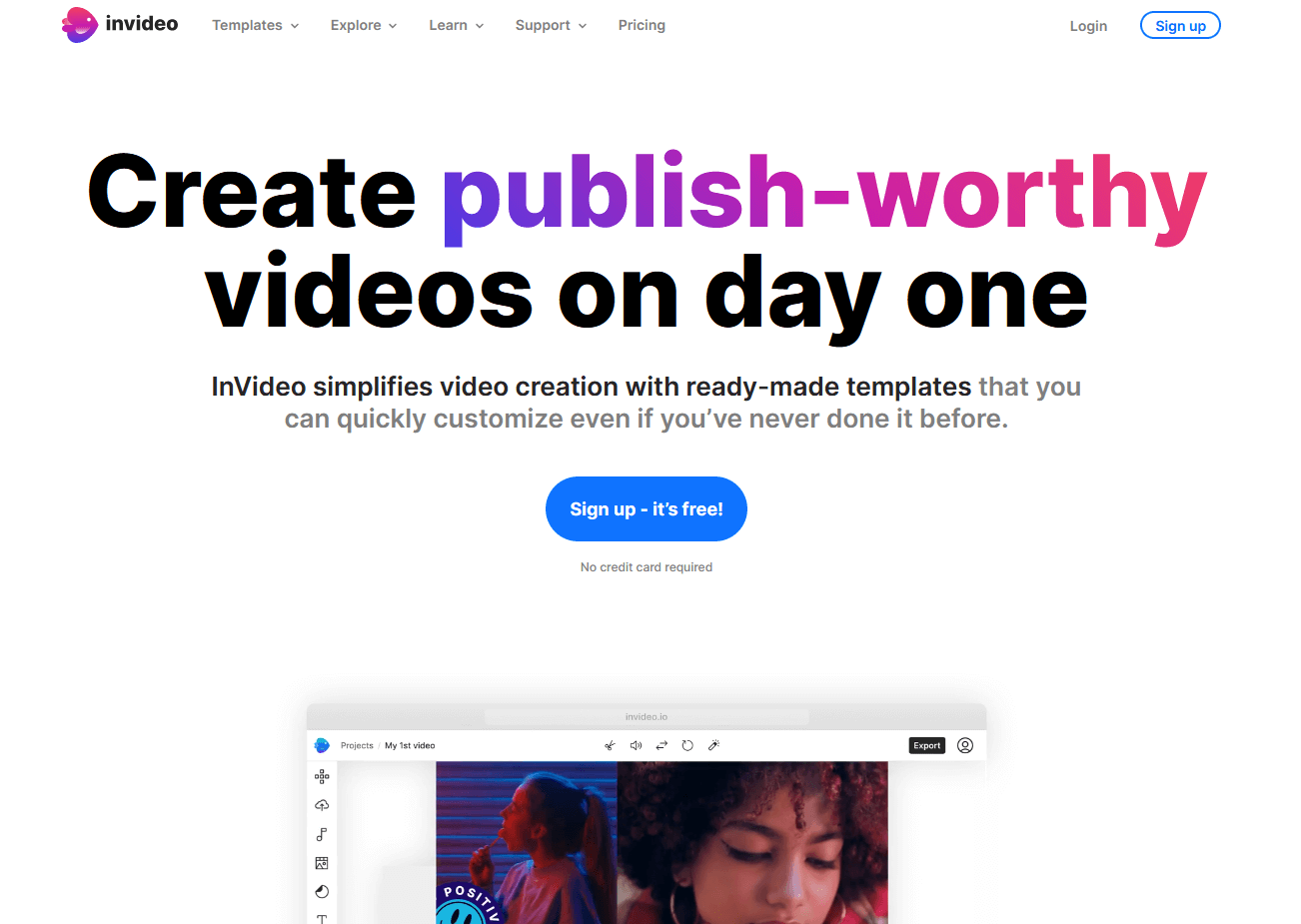 Podcasters love Castmagic but it works just as well for YouTube content creators. It's known for its hyper-accurate transcription tools, which will also generate content summaries, social media posts, speaker bios, and key quotes.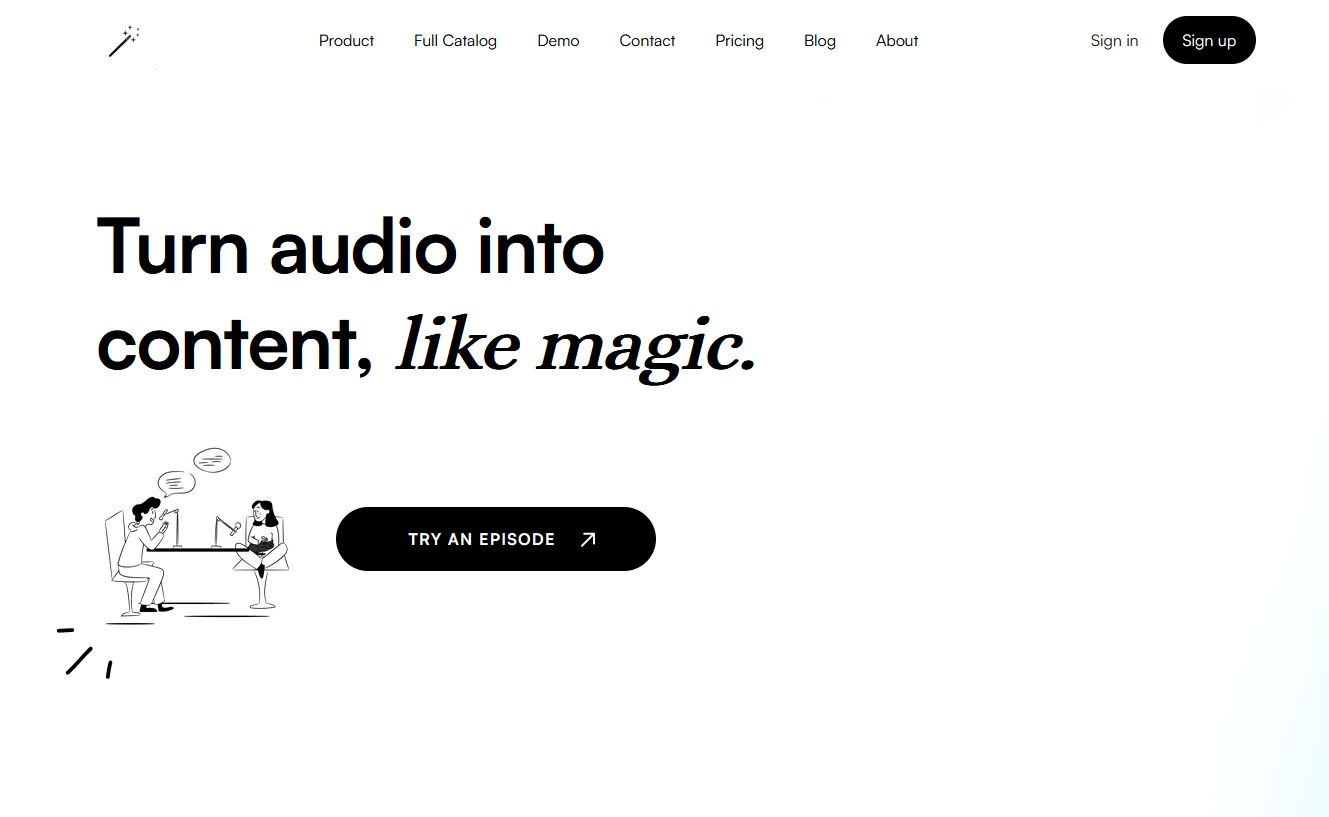 Generative AI tools like ChatGPT and Bing have already made headlines but Google's own AI offering, Google Bard could outpace them. It's excellent at topic research that gives you starting points for search-relevant, engaging content.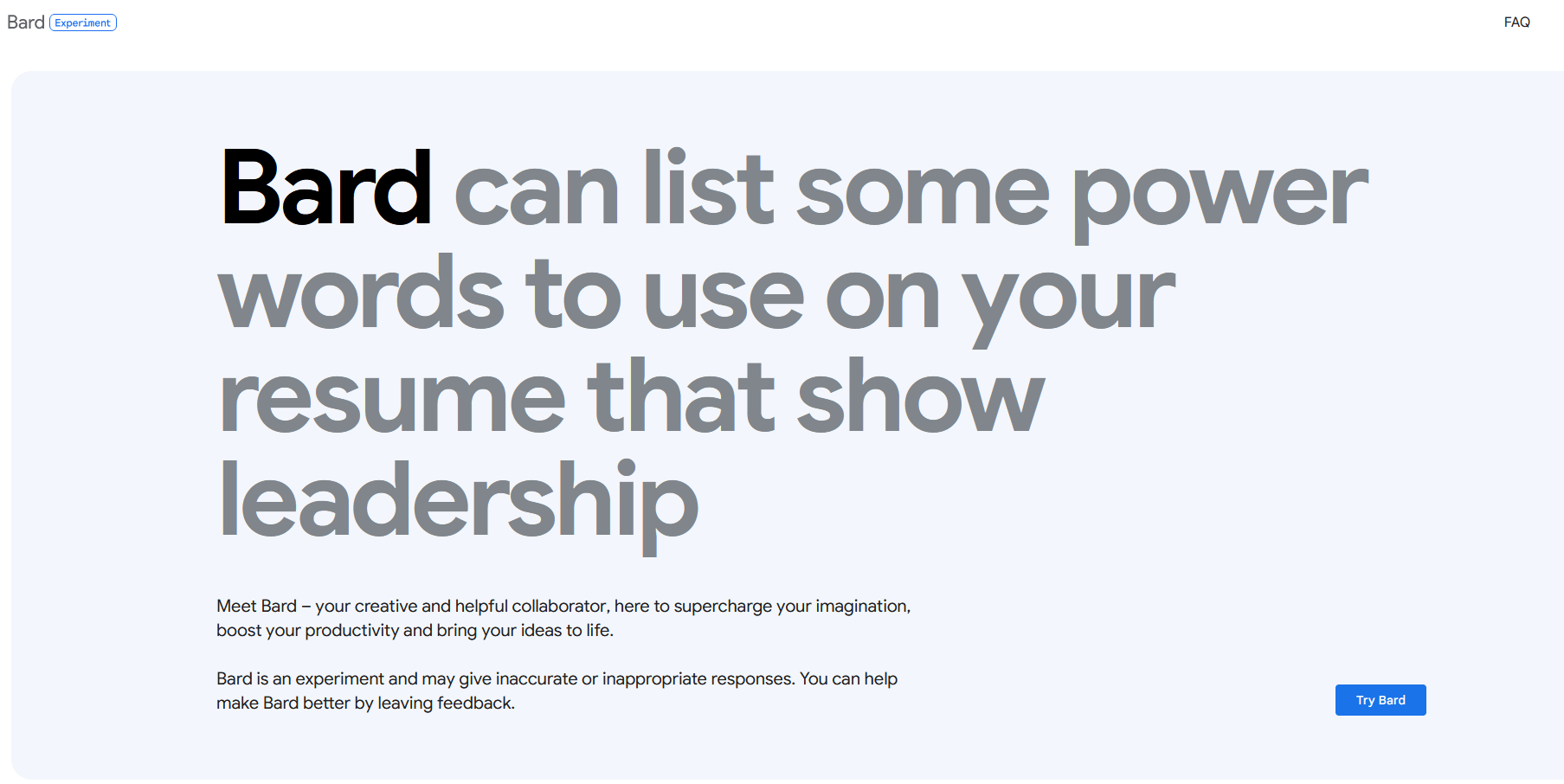 Just remember to fact-check its ideas. There's no replacement for human expertise and creativity!
Working together, all of these AI tools can take care of the less-exciting aspects of YouTube content creation.
That gives you the time and space to create the best video content you can—based on data, research, and a solid understanding of your audience.
Other Notes From This Episode
Where to subscribe: Apple Podcasts | Google Podcasts | Spotify | YouTube Music | YouTube | Amazon Music | RSS
✋🏽 If you enjoyed this episode of the Social Media Marketing podcast, please head over to Apple Podcasts, leave a rating, write a review, and subscribe.
---
Stay Up-to-Date: Get New Marketing Articles Delivered to You!
Don't miss out on upcoming social media marketing insights and strategies! Sign up to receive notifications when we publish new articles on Social Media Examiner. Our expertly crafted content will help you stay ahead of the curve and drive results for your business. Click the link below to sign up now and receive our annual report!