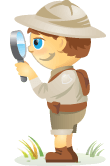 Are you addicted to Facebook or Twitter? As social media continues to grow, details are starting to surface about people's behaviors and consumption of information in the social space.
As marketers learn more about the "how, when and where" of social users, we can better understand how to optimize our marketing efforts.
Here are two studies that drill down on "how we act" and "what we want" in the world of social networking.
#1: Are We Addicted to Social Media?
A recent independent study by Retrevo Gadgetology revealed some interesting stats about our love for social media sites. The study asked 1,000 users the "when, where and what" regarding social media sites like Twitter and Facebook. The stats suggest we just might be completely addicted to social networking (raise your hand if you tweet from the bathroom!).
It comes as no surprise that the "under age 25" users were more active during off hours.  Here's a breakdown of nighttime and morning activity:
Do you check/update Facebook and Twitter after you go to bed?
Yes, anytime I wake up during the night.
Under 25: 19%
Over 25:  11%
Yes, sometimes when I wake up during the night.
Under 25: 27%
Over 25:  20%
Yes, as soon as I wake up in the morning.
Under 25:  32%
Over 25:  21%
Will Twitter and Facebook take over the morning news show?
Maybe not anytime soon, but 16% of those under age 25 and 15% of those over 25 turn to their social sites for their morning news. If this trend continues, the morning news as we know it today could see some major changes.
Are iPhone users more addicted to social media sites?
iPhone users were extremely active on social sites at all hours of the day.  The study does not give solid reasons for this, but speculates, "We don't know if it's the device making it so easy to do social media things or the personality of an iPhone owner, but iPhone owners stand out in this study as more involved with social media; they use Facebook and Twitter more often and in more places."
Here are some other stats worth checking out:
Get Expert Social Media Marketing Training from the Pros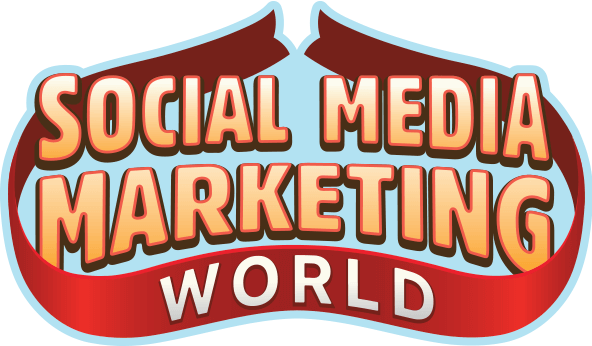 Want to get ahead of the competition or learn how to diversify your strategy?
Learn from dozens of the industry's most trusted experts, rub elbows with other smart marketers, and take your marketing to the next level during this 3-day event in sunny San Diego, CA.
CLICK TO LEARN MORE
Become the Social Media Marketing Rockstar for Your Business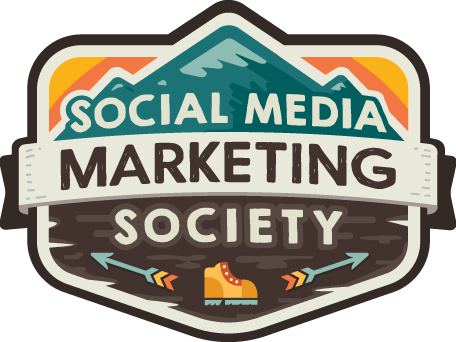 Meet your secret team that makes you look like a social media genius and empowers you to embrace change! We're a genuine community of marketers from your friends at Social Media Examiner. And we're here to support you. Think of us as your career insurance policy. We keep you focused on what matters. We make sure you won't be left behind as the changes keep coming. Join the Social Media Marketing Society. Get access to monthly online training, expert support, and a thriving community of marketers who will empower you to succeed.
JOIN NOW - CLOSES SOON
56%: Social media users check Facebook at least once a day.
12%: Social media users check Facebook every couple of hours.
40%:  Respondents who said they didn't mind being interrupted for a message.
32%:  Respondents who said using the sites was not off limits while eating a meal.
7%: Respondents who said they'd check out a message during an intimate moment.
When asked about being interrupted by an electronic message, here's what respondents said: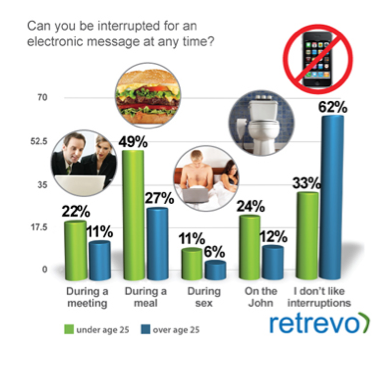 With the growing popularity of social media, there's no doubt we'll continue to see a rise in many of these (sometimes strange) behaviors.  Perhaps we should be asking ourselves, when is it all too much?
#2:  What Do Social Media Users Really Want?
Here's some useful data for marketers and brands looking to leverage the power of social media.  A recent analysis of 287,090 impressions by the online advertising network Chitika delivered some interesting behavior stats for four popular networking sites, Facebook, Twitter, Digg and MySpace. The study compared the genres of sites that receive traffic from the four social sites.
As many have already speculated, the users from each site have very specific taste in the type of information they consume.  According to Chitika, "Facebook and Twitter users want news, Digg users have more eclectic taste, and MySpace users want to hear primarily about celebrities and video games."  Interestingly, Twitter users actually were the largest consumers of news sites at 47%, compared to Facebook's 28%.
Here is a breakdown of each genre's popularity with the social sites: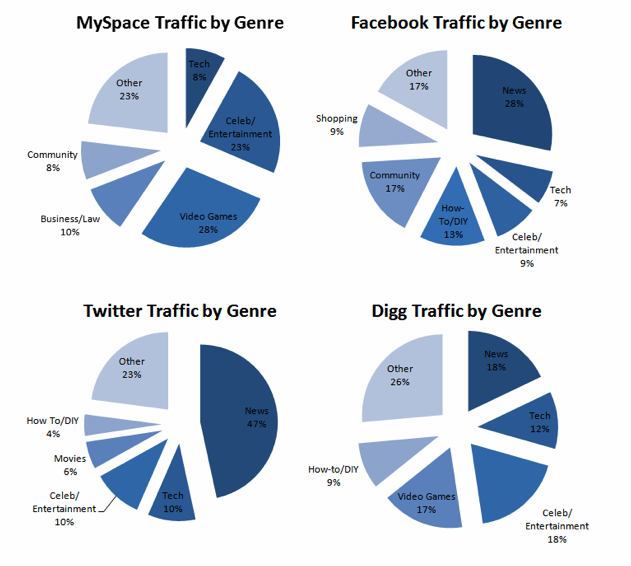 As you can see, the universal interest across all networks is celebrity and entertainment.  Also, MySpace is the only site to have a complete absence of the news genre.
By continuing to study user intent and traffic source by tracking the visits to different sites, marketers and brands are better able to create content that satisfies the interests of the social network user.  This can be powerful data for any marketer when applied intelligently.
So now it's your turn. When looking at the social media "addiction" stats, do you see yourself demonstrating any of these behaviors?  Would you consider yourself obsessed, mildly addicted or a fairly balanced user?  And when it comes to the kind of information you want, what genre do you gravitate to most?  Share below—we love comments.
Experience The World's Largest Social Media Conference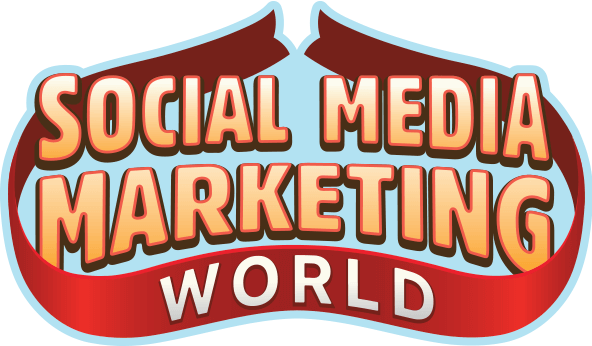 Quality marketing training, actionable takeaways, and beneficial connections—that's just a fraction of what you can expect at Social Media Marketing World! Join thousands of smart marketers in sunny San Diego this spring and level up your marketing.
🔥 Sale ends Friday! 🔥
GET TICKETS NOW