Volunteer at Social Media Marketing World 2024
Our team of volunteers are the heart and soul behind the networking, fun, and service-centric energy at Social Media Marketing World.
APPLY TO VOLUNTEER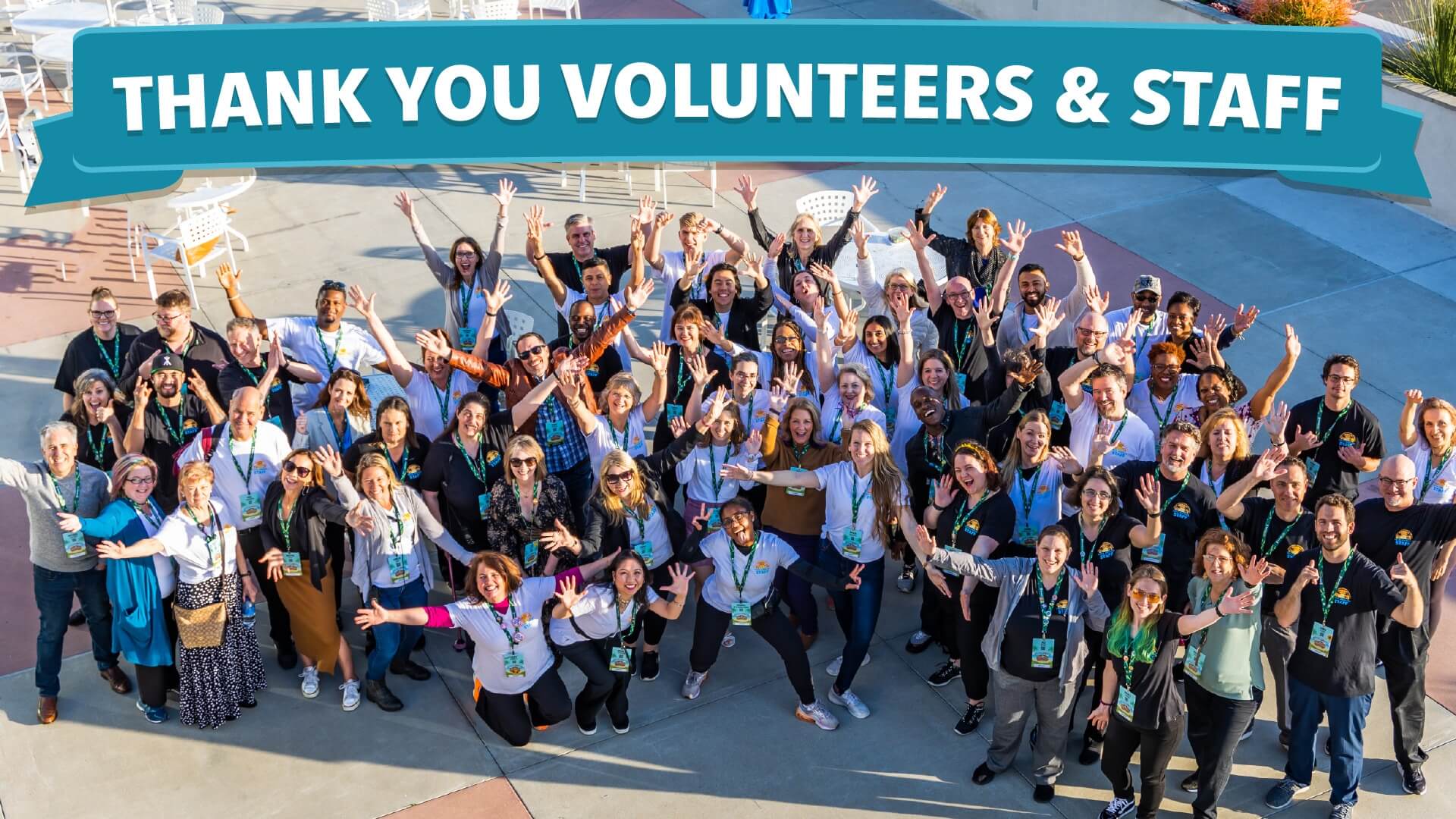 Thank you for your interest in supporting Social Media Marketing World 2024 (#SMMW24). This year's event takes place in sunny San Diego, California from Sunday, February 18th – Tuesday, February 20th, 2024.
We are thrilled to have your time and talent on our team, whether this is your first time volunteering with us or you have supported the event previously.
Volunteer Commitment
during the event
Volunteers commit to being available from Sunday, February 18th – Tuesday, February 20th, 2024 to work the event AND on Saturday, February 17th for Volunteer Check-In and Training.
Our standard volunteer time commitment is 15-20 hours across the event. Volunteers who pledge to fulfill the standard time commitment will have access to the event content when it DOES NOT conflict with their assigned shifts. If everyone fulfills their volunteer service, there is plenty of time outside of shifts to enjoy the event!
Leadership Role Commitment: In addition to the standard time commitment, leader roles will have some additional training and coordination. Leaders also have the responsibility of communicating with and supporting their volunteer team in fulfilling duties during the event.
All SMMW volunteers bring a few key qualities and skill sets to support the event that may include:
Comfort with high visibility and attendee interaction

Excellent communication and customer service skills

Event experience
Flexibility
Professionalism and emotional maturity
before the event
Volunteers agree to fulfill the following requirements before the event:
Agree to Social Media Examiner's Volunteer Agreement
Agree to Social Media Examiner's Code of Conduct and Terms of Service
Attend required volunteer training

Virtual pre-event training (self-paced) January – February 1st 2024
In-person event kick-off at San Diego Convention Center Saturday, February 17, 2024
Timeline 
Volunteer Application Opens – August 10, 2023
Volunteers Notified of Application Status – Within 4 weeks of submission
Priority Application Window Closes, Waitlist Opens – October 13, 2023
All Volunteer Applications Close – December 15, 2023
Volunteer Roles Announced – November 2023
Volunteer Shifts Announced – December 2023
Pre-Event Online Training – January-February 2024, due February 1
Volunteer Onsite Training and Kickoff – Saturday, February 17, 2024
Social Media Marketing World 2024 – February 18-20, 2024
Post-Event Volunteer Celebration – Tuesday, February 20th in the evening (after the event closes)
Post-Event Feedback Collected via Survey – February 2024
NOTE: If you are unable to meet these requirements and save the above dates, we suggest you purchase a ticket and enjoy the event as an attendee.
Apply to Volunteer Today!
Click here to submit your volunteer application today! Application will transition to a waitlist October 13, 2024 – so apply early!
Set up your account (or renew a previous account) within our volunteer platform InitLive.
Watch this brief video tutorial for help in setting up an account or accessing the application.
Reach out to

[email protected]

with any questions.
Hotel Accommodations
Social Media Examiner does not provide hotel accommodations for volunteers, however we do offer discounted rates at our partner hotels. Link to book rooms coming soon! 
Volunteer Roles
The event offers many different roles that all support the high-quality and meaningful execution of this event.
Roles include both behind-the-scenes execution and customer-facing support.
Most volunteers will have at least 2 roles during the event.
When filling out the Volunteer Application, you will be invited to select your preferred role(s). We will do our best to assign everyone their preferred role(s). Note that you can sign up for more than one role!
Questions?
Email [email protected] with any questions today!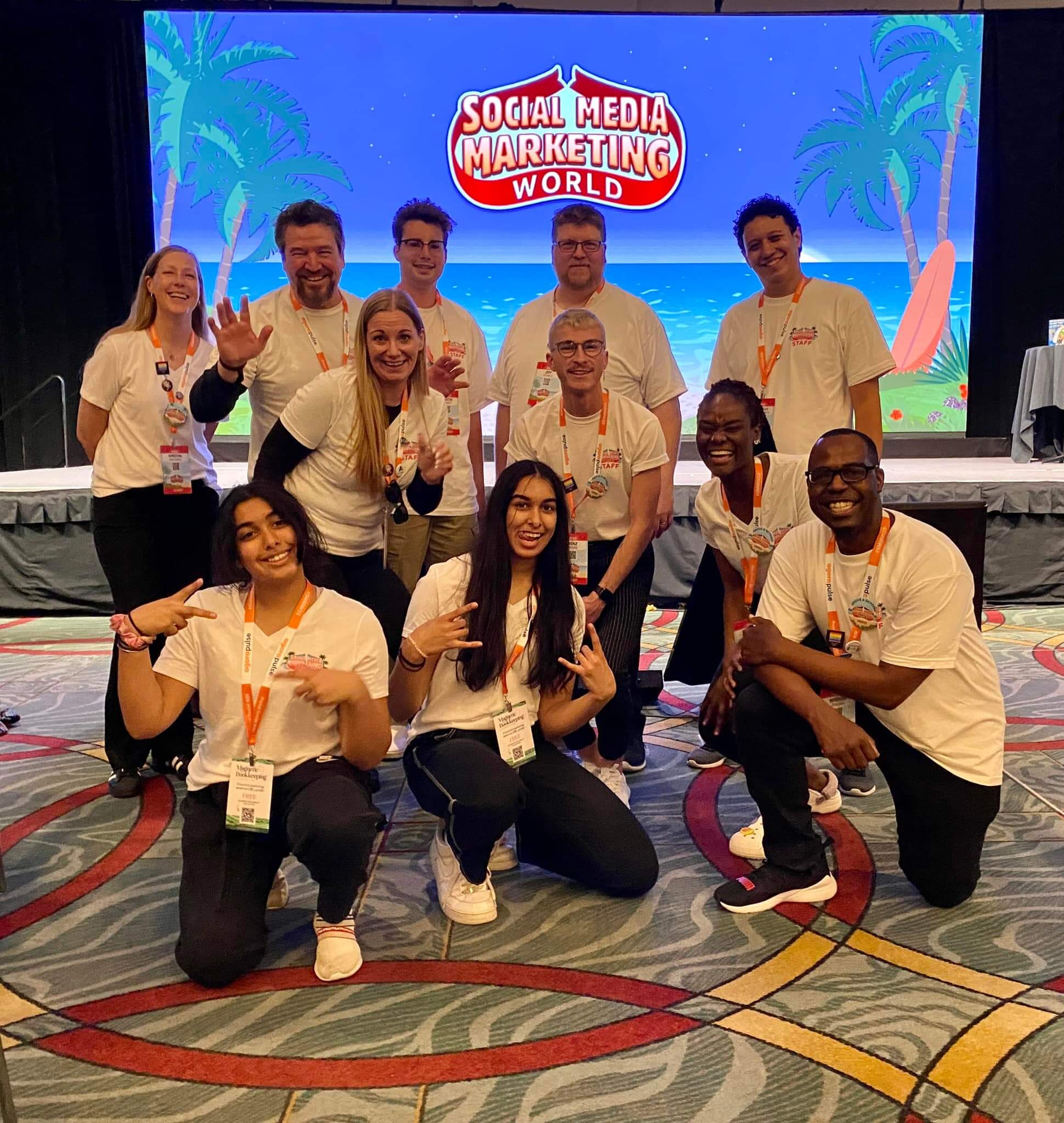 We thank ALL of our volunteers – past, present, and future – for their help and enthusiasm in making Social Media Marketing World a great experience for all!