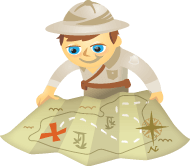 Do you use Pinterest to drive traffic to your blog or business?
Wondering how the latest Pinterest changes will affect your account and overall marketing approach?
In this article, you'll discover the latest Pinterest updates and how to leverage them to improve your business presence.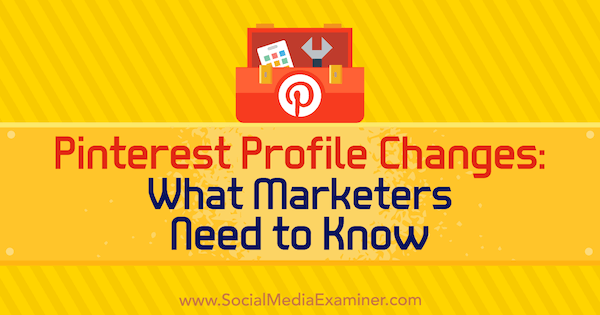 #1: Business Profiles Feature Dynamic Cover Images
The first noticeable Pinterest update is the new business profile that gives you more control over how your business appears on Pinterest so you can make a stronger first impression.
You can customize the dynamic cover image of tilted pins from the board of your choice, pins saved from your website, or simply your latest pins.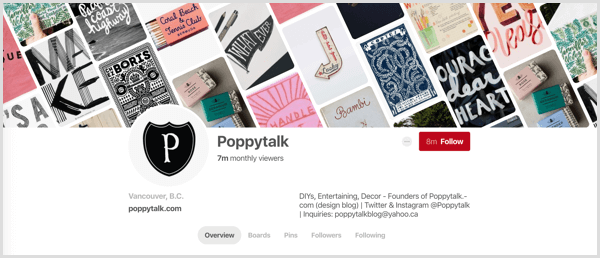 To edit your cover image, click the pencil icon in the top-right corner of your profile header. In the pop-up window, you can choose to feature your Latest Pins or Recent Activity, or pick a board.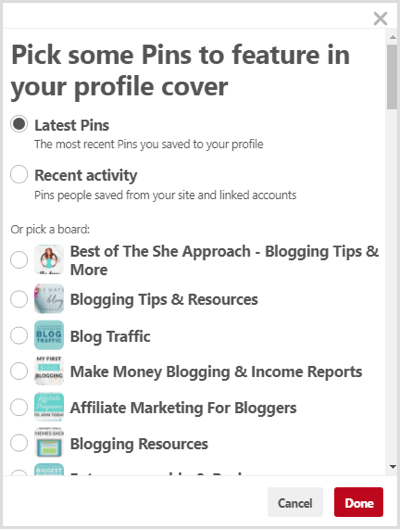 The new default profile overview features the following elements in order: your chosen top-five boards (featured boards), latest 15 pins (or so), newest boards, and recent activity (pins you or other users have saved from your domain).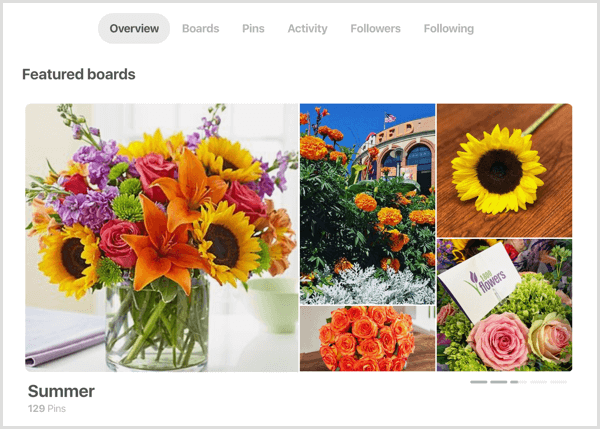 Monthly Viewer Counts Appear on Business Profiles
Another prominent change is the monthly viewers number displayed at the top of your profile instead of the follower count you're used to seeing. This helpful stat signifies the total number of people who saw your pins in the last 30 days.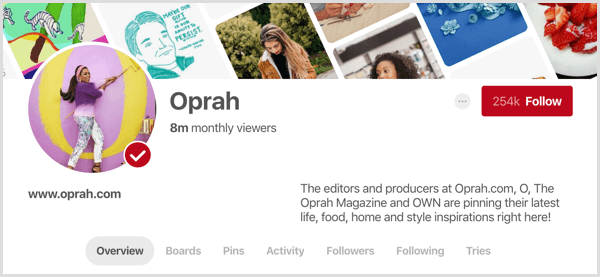 I believe this is Pinterest's way of showing you that your reach extends beyond your followers, so you can focus on creating more great content instead of just focusing on numbers.
You'll still find your follower count on your profile, along with a few new additions: Activity (where you can see the most recent pins saved from your domain) and Tries, which are hidden on separate tabs.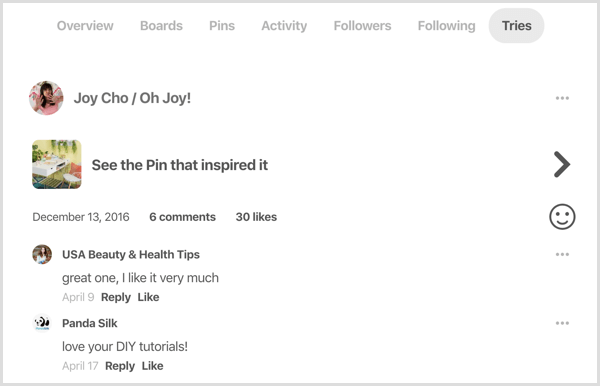 #2: Pinterest Officially Recommends a 2:3 Aspect Ratio for Vertical Pins
The much-debated ideal pin dimensions have been set straight. For vertical pins, Pinterest recommends a 2:3 aspect ratio (600px wide x 900px high). Square pins (600px wide x 600px high) can also perform well, but Pinterest discourages giraffe pins that are taller than 1260px because they'll get cut off in the feed and won't get as much overall distribution.
Work toward replacing your tall pin images with 2:3 aspect and square images.
#3: The New Following Tab Shows Your Latest Pins
In an effort to help users grow their following and reach, Pinterest has introduced a few new ways to improve discoverability of your account and content.
The new Following tab lets you see curated content, saved in chronological order, from the people you follow. To access this feature on mobile, tap the Following tab at the bottom of the screen. To view it on desktop, tap Following at the top of the page or go to www.pinterest.com/following.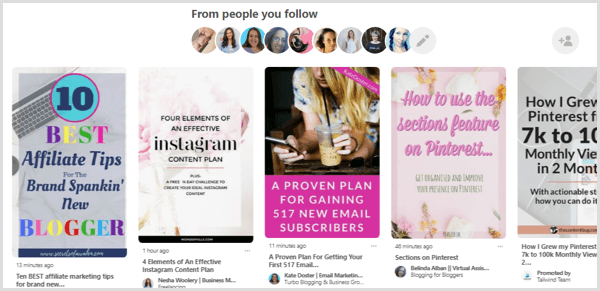 With this new tab in mind, it's more important than ever to publish pins consistently.
You can also be discovered in the smart feed within search results or by using hashtags. Hashtags are useful only when added to new pins because hashtag search is sorted chronologically, too. According to Pinterest, pins with hashtags get more distribution on the first day they were saved than pins without them. Check out this article for more tips on using hashtags on Pinterest.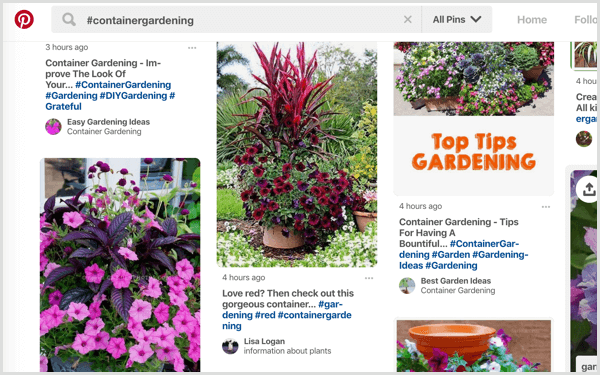 #4: Your First Five Pins of the Day Are Prioritized for Distribution
To help users create a more intentional pinning strategy, Pinterest has introduced a new principle known as the "First 5 Pins of the Day," giving insight into how to properly publish your content to give it the best chance to be seen.
According to this rule, Pinterest will prioritize distribution of the first five pins you save each day (after midnight UTC). This means your first five pins should be your best-performing or highest-converting pins, and you should save them to the most relevant boards.
Sarah Hoople Shere, head of product marketing at Pinterest, also recommends that you save your first five pins of the day at times when your followers are most active. Otherwise, due to the chronological aspect of the Following tab, your pins will be moved to the bottom.
So if midnight UTC is 6 AM in your time zone, but your followers aren't active on the platform until 8 AM on weekdays or 10 AM on weekends, save your first five pins of the day for those times. The reason for this is that Pinterest shows your pins to your followers first, and based on how they interact with the pin, Pinterest will distribute your content further.
Conclusion
Pinterest truly wants users to succeed on the platform, so they've created countless opportunities for us to learn and implement tested strategies. The updates and best practices outlined above are a roadmap that Pinterest users, content creators, and business owners can follow to achieve results and reach their target audience.
What do you think? Have you heard about these Pinterest updates? Have you made any of these changes yet and how has it impacted your reach or business? Let me know in the comment section below!