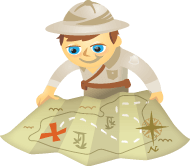 Do you need an easy way to find new content to pin?
Would you like to see pins from people other than those you follow?
Finding good content to repin has always been crucial for Pinterest success. The solution is to follow interests on Pinterest.
In this article I'll explain how to find and use Pinterest interests to improve visibility and engagement.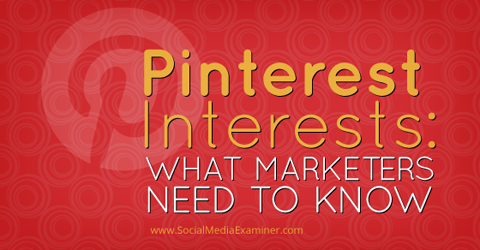 Why Explore Interests?
One drawback for many businesses on Pinterest is that there are only 32 specific and 6 broad categories available to search for pins.
Businesses whose products or services don't neatly fit into one of these categories have to do additional searching on Pinterest to find relevant pins to share with their followers and new boards to follow.
The answer is to follow interests, and the pins come to you.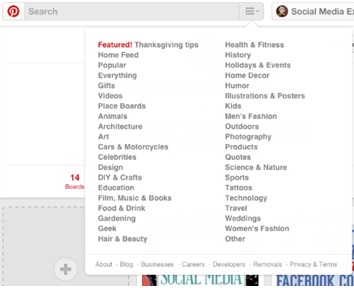 Interests are collections of pins about a specific niche topic from a bunch of people who aren't necessarily following each other. Interests can be followed just like boards and accounts, and once you follow an interest, you begin to see pins related to that specific topic in your own feed.
#1: Find and Follow Interests
The option to Explore interests used to be included in the menu by the search bar, but is now gone. Here's how you can locate interests today.
Explore Interests on a Desktop
At the time of writing this article, it's not possible to search for Pinterest interests on your computer. The only way to discover interests is to find someone who's already following them. To do that, go to any Pinterest account. Under their profile information (toward the right), locate and click the Following number.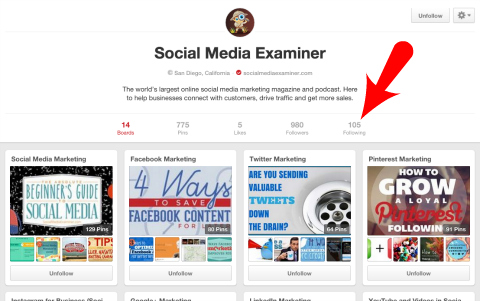 When you click Following, a new page will appear. If the profile is following any interests, you will see them here. If not, the page will be blank. From this page you will also be able to see the boards and the accounts that user is following by clicking the tabs.
After you find an account that's following interests, click one of them and a new screen will appear. Here you will see hundreds of pins related to that interest: some pins will be from accounts you follow, others will be from profiles you don't follow. You'll also see how many followers that interest has, as well as the profile images of eight accounts that follow that interest.
Below you can see some of the interests Social Media Examiner follows on Pinterest. Notice that they are much more specific than the Pinterest categories and are much more relevant to a social media–based business.
Get Everything You Need to Become A Better Marketer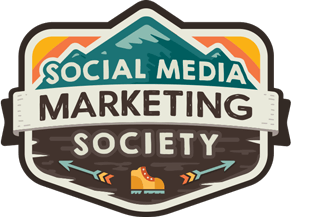 Looking for a one-stop-shop for marketing greatness? Try the Social Media Marketing Society to boost results and become a better marketer through deep-dive training and an always-on community of marketers. The path to better marketing begins in the Society.
START YOUR TRIAL TODAY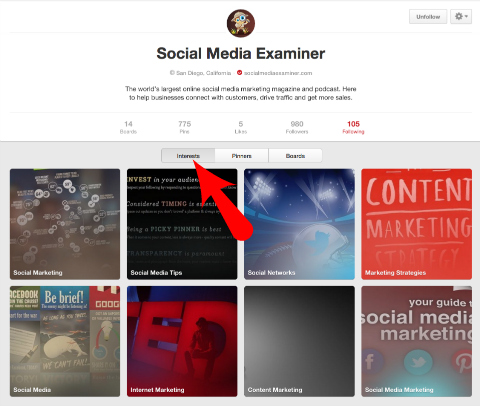 When you find an interest board you'd like to follow, just click on the Follow button underneath the title. Now you'll see pins from this interest in your Pinterest feed.
To help you find even more interests to follow, Pinterest recommends seven others related to the current interest topic.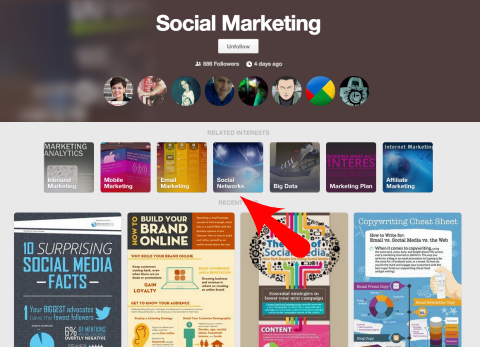 As previously mentioned, it's not possible to search for interests on the desktop version of Pinterest. You need to find pinners in your field who already follow interests. To get you started, here are interests followed by Social Media Examiner (as previously mentioned), Neal Schaffer and Tailwind.
Put Google Analytics to Work for Your Business (Online Training)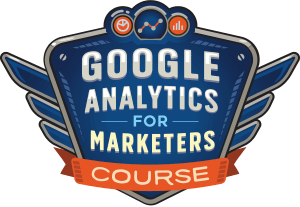 Ever thought, "there's got to be a better way" when it comes to tracking your marketing activities? Are you forced to make decisions based on limited data? With the right training, you can use Google Analytics to measure all of your marketing efforts with certainty.
You'll stop the leaks in your ad spending, justify your marketing spend, gain the confidence you need to make better marketing decisions, and know what's working at every step of the customer journey. Let the world's leading analytics pro show you the way. Check out our new Google Analytics for Marketers course from your friends at Social Media Examiner.
CLICK TO LEARN MORE: ANALYTICS TRAINING
Explore Interests on Mobile
The recently updated iOS Pinterest mobile app added a way to search for interests, but you have to know where to look.
Both Android and iOS interests searches start similarly to the desktop process. First, find a pinner. Next, check their followers, and if they explore interests, look around. (Android users, select About then Following to get to Interests.)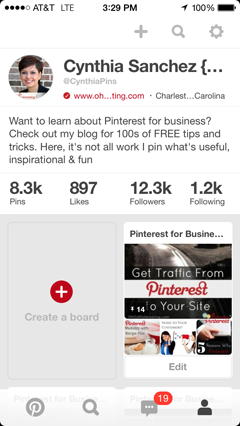 While Android users are limited to finding interests through trial and error, iOS users can do a proper search once they locate any pinner who follows at least one interest.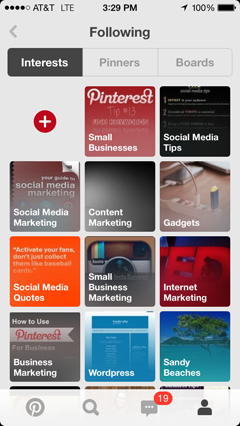 If you're on iOS and don't find an interest you like under a pinner's profile, just select the plus sign to do a search.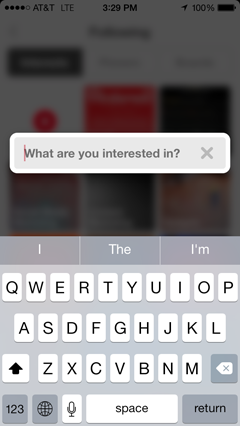 Follow the interest you like, and those pins will appear in your feed.
#2: Create a New Interest
The ability to create your own interests, especially at this early stage in the functionality, is particularly helpful for people in niche industries.
If you search for an interest using your iOS app and it doesn't yet exist, here's how you can create it with the push of a button!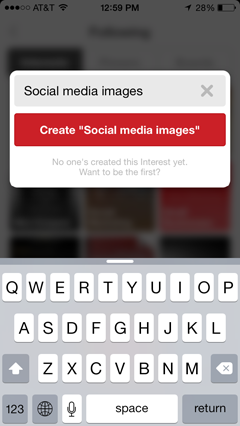 Once you create an interest, it will populate with pins related to the keyword or phrase you use in the title or description.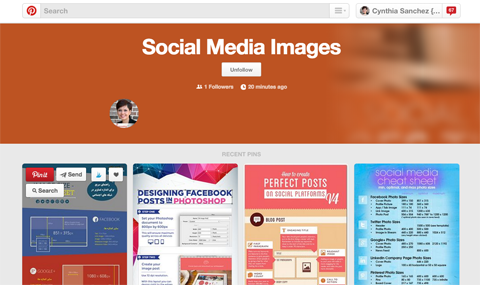 Uses for Interests
Not many people are aware of interests, which gives businesses exploring this tactic an advantage.
While pins in the feed from interest groups are a great additional source of repinnable content, there are many other benefits to incorporating interests into your Pinterest marketing:
Increase visibility. If you use the proper keywords in your pins' descriptions, they could become part of multiple interest groups. Your content will be seen by more users who are likely to follow you.
Discover new people to follow. The profile images shown on an interest page constantly change. Click on, research and follow other interest followers to discover a great up-and-coming resource or connect with a new potential client who's followed an interest related to your business.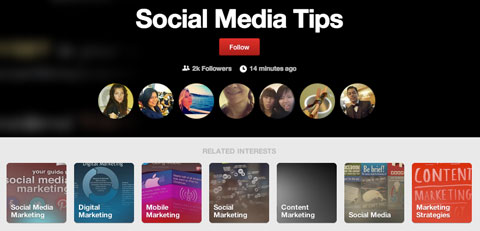 Engage easier. Once you start following appropriate interests, relevant content will come to you in your home feed. By commenting on, repinning and liking those pins, you have an easy way to engage with people you don't follow on Pinterest.
Conclusion
If you're looking for a better way to find and pin content more regularly, discovering interests is a bit challenging, but certainly worth it.
What do you think? Do you use Pinterest interests? What cool discoveries have you made? Do you have any recommendations for Pinterest profiles that are following great interests? Please share your thoughts and recommendations in the comments.