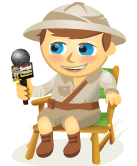 In this video I interview Emily Crume, a sales executive at Digg. Emily shares how Digg has changed recently and how it's now more accessible to the everyone.
For example, with the New Digg you can now automatically submit your blog posts to Digg.  Brands are encouraged to create brand profiles and become thought leaders through their presence on Digg.
Get Instagram Marketing Training - Online!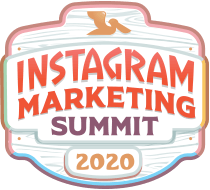 Want to improve your engagement and sales with Instagram? Then join the largest and best gathering of Instagram marketing experts as they share their proven strategies. You'll receive step-by-step live instruction focused on organic Instagram marketing, content creation, and Instagram ads. Become the Instagram marketing hero for your company and clients as you implement strategies that get proven results. This is a live online training event from your friends at Social Media Examiner.
CLICK HERE FOR DETAILS — SALE ENDS JULY 7TH!
Watch the video to hear how this New Digg works and be sure to check out the takeaways below.
In this video you'll learn:
What the new features of Digg are
How Digg works
How brands can benefit from participating on Digg
Whether the "Digg effect" is still powerful once you get on the front page of Digg?
Check out the Top News on Digg and log into Digg and create your profile.  Click here to follow Social Media Examiner on Digg.
Have you tried out the new Digg? If so, please share your thoughts below.