Wondering how a media company embraces Web3? Looking for a business model that embraces content and NFTs?
In this article, we'll explore how Web3 media company NFT Now is attempting to transform content delivery.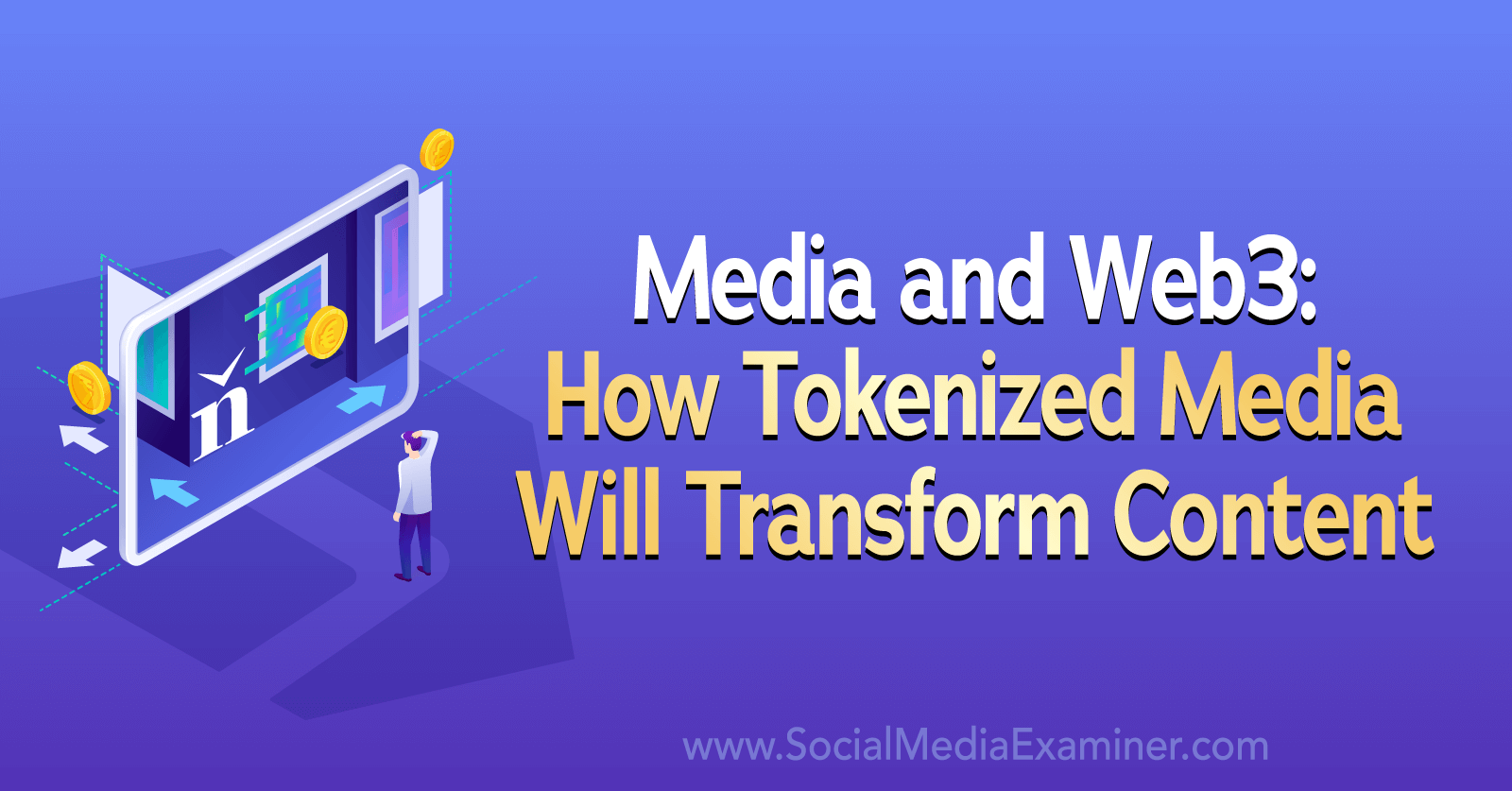 How NFTs Are Disrupting Traditional Media's Broken Model
The traditional media landscape is broken.
Publishers are chasing social media traffic and programmatic ad revenue rather than serving the needs of their audience. This has led to plummeting content quality, sensationalized clickbait headlines, and an erosion of public trust.
As this pattern continues to play out, people have become passive content consumers rather than engaged members of a media brand's audience.
Enter NFTs—a truly disruptive technology that can fix the media industry by enabling progressive decentralization of media brands. Rather than power staying in the hands of a few gatekeepers, audiences can democratically participate in content creation and governance.
By giving communities that voice and role, the loyalty problem that has plagued media can be resolved because their audiences will be invested in the media brand's success.
NFT Now: The Decentralized Media Brand Model Validated
When blockchain media startup NFT Now launched in early 2021, it faced an uphill battle. NFTs were still a niche industry and few understood their disruptive potential. Co-founder Matt Medved knew he had to educate mainstream audiences before he could build a trusted brand.
Matt's traditional media background made him uniquely suited to build the "Billboard of Web3;" but introducing a new model in an emerging field brought challenges. There was a gap for authoritative, independent coverage in a crowded niche driven by hype and influencers.
NFT Now set out to be the leading source of news and culture in the space.
Being active in the space before the boom in early 2021 allowed NFT Now to build valuable relationships and deep credibility. The team hit the ground running, launching a podcast and newsletter within months.
When the bull market took off that summer, NFT Now resolved to avoid compromising its integrity for short-term financial gain. Matt estimates the team turned down high seven figures in potential revenue from interested investors during the bull run.
Instead, NFT Now focused on building an ethical media model—not hype—that served its community.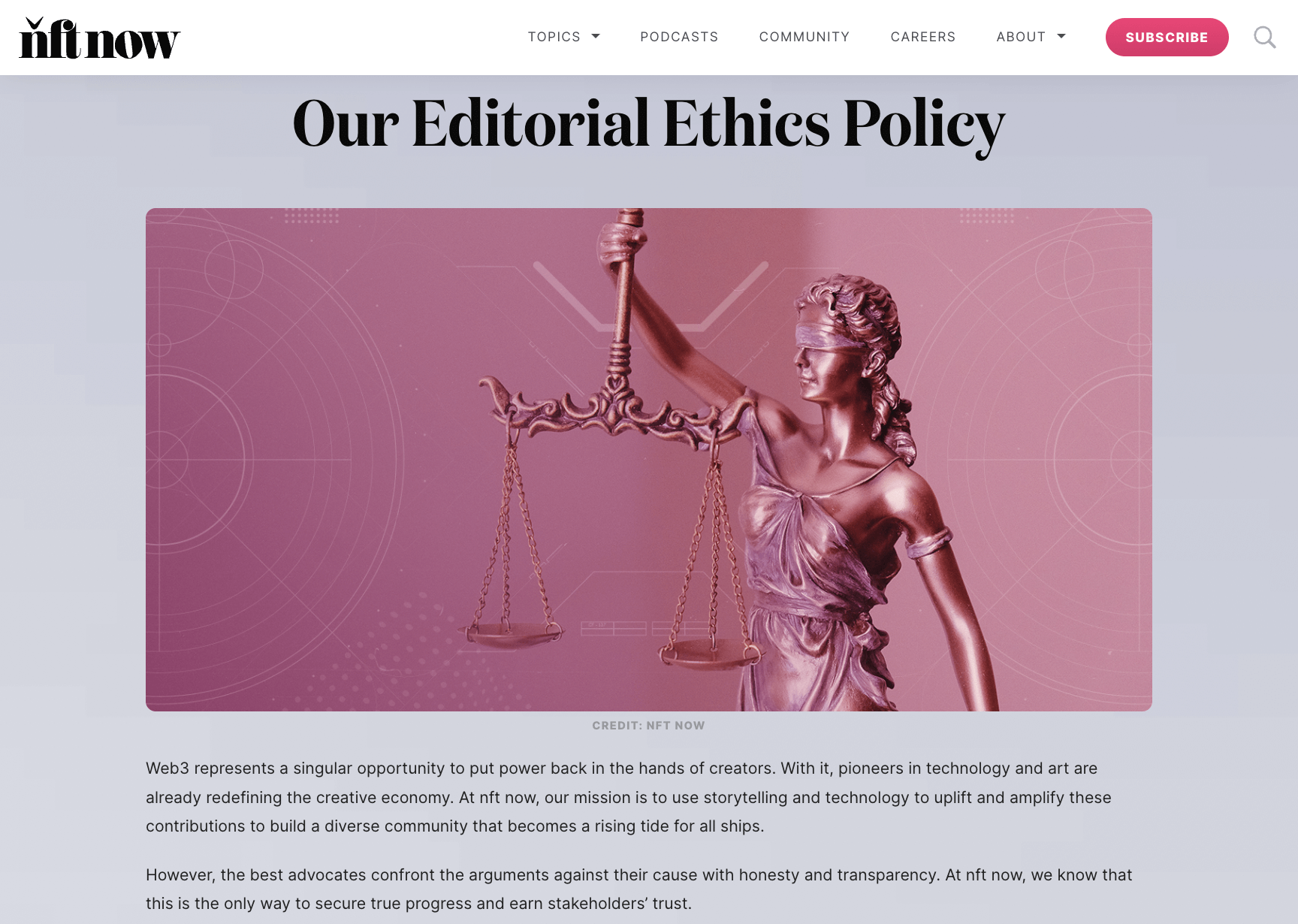 That integrity led to partnerships with brands such as UnitedMasters and Coinbase. By December 2021, the fledgling company partnered with auction giant Christie's. Their earned trust opened doors revenue never could.
NFT Now's commitment to quality and credibility over quick cash paid off. In just 18 months, it generated over $5 million in revenue with no programmatic ads. Rather than selling user data, NFT Now protected privacy and consent, choosing instead to scale through events, editorial franchises, and sponsorship of premium content.
NFT Now's success validated a media model focused on quality relationships over scale and surveillance.
The Now Pass NFT
In early 2022, NFT Now made the leap into digital memberships with its Now Pass NFT collection. The virtual passes granted access, benefits, and incentives across a growing media ecosystem.

It was a pivotal move to build recurring Web3-native revenue and tighten bonds between NFT Now and its community. Now Pass holders can participate in governance, receive airdrops, and get discounts on events.
Despite the bear market, Now Passes sold out in 48 hours, generating $1.1 million. Loyal supporters validated the new model, creating a foundation for the future.
The Path Forward: Democratizing Media Through Progressive Decentralization
NFT Now constantly innovates and expands the frontiers of Web3 media. Its goal is to progressively decentralize decision-making and empower fans.
One example is transitioning their Next Up artist recognition series into a token-gated system so that token holders will curate that content by nominating and voting on rising talent to showcase.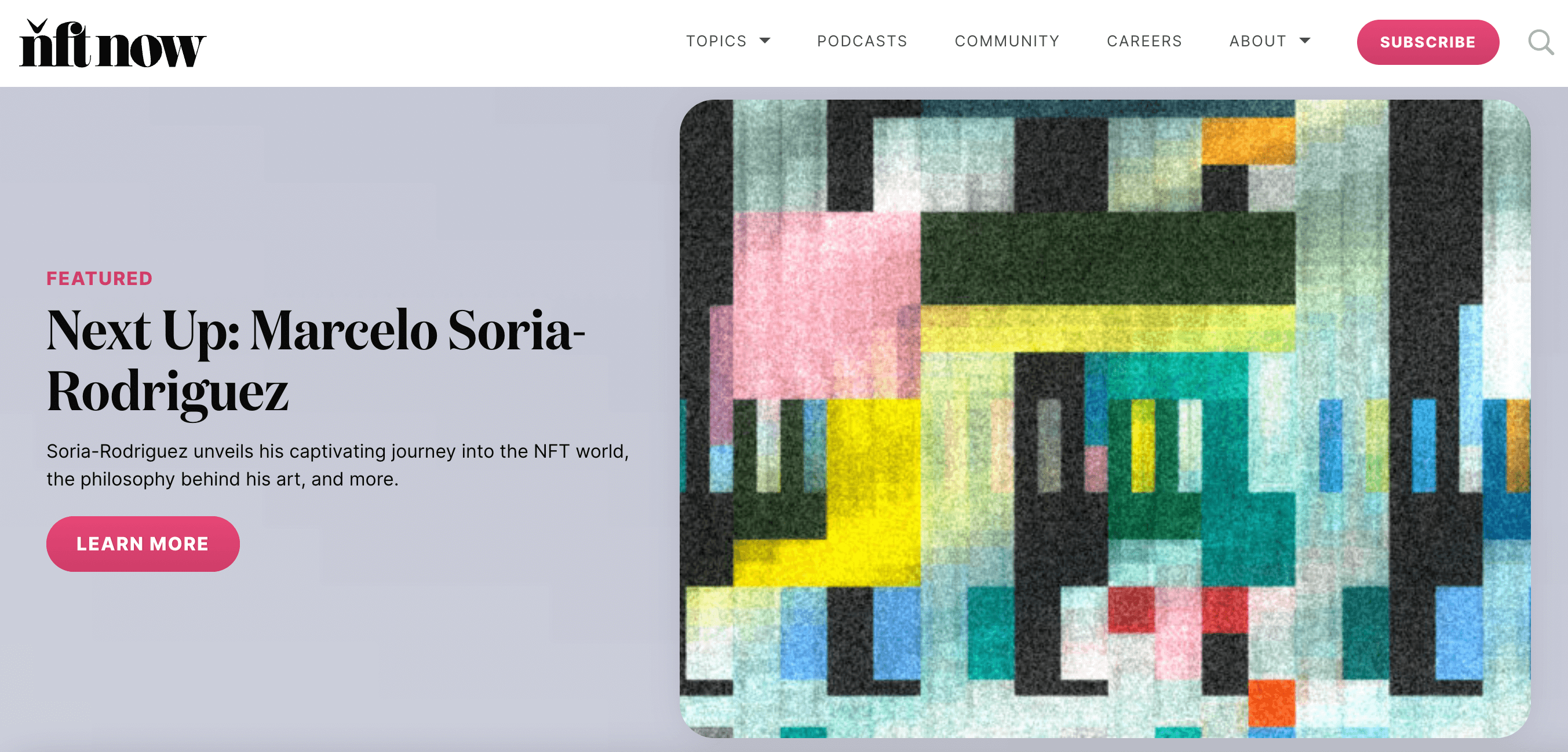 Step by step, NFT Now is democratizing media by unlocking the potential of user participation and aligned incentives that Web2 resisted.
What Tokenized Media Makes Possible
Media are undergoing a revolution driven by blockchain technology. Here are four ways that technology can reshape media as profoundly as the internet itself did.
#1: Verifiable Authenticity: The Cure for Misinformation
Tokenized media bring verifiable authenticity to combat misinformation. Using metadata on the blockchain, the origin and journey of a piece of content can be immutably tracked.
In an era where truth and trust are scarce commodities, tokenized media's verified provenance is incredibly powerful.
No more scraping articles or images because the blockchain provides on-chain receipts for each step in the creative process. Matt believes this could minimize dangerous AI-generated fake media.
#2: Realigned Incentives Between Fans and Media Companies
Tokenized media enables digital ownership of content and brands, powerfully realigning incentives.
Nothing builds loyalty like letting audiences own a piece of your brand. Once passive followers will become invested community members who are financially motivated to engage and share your content.
#3: New Revenue Streams & Reward Opportunities
Digital ownership also unlocks new recurring revenue streams for media companies.
Because social platforms take most of the value created on them, media brands couldn't reward and monetize loyalty before. The blockchain fixes that. Crypto-gated memberships, NFT drops, rewards programs, and blockchain-based subscriptions are now possible.
#4: Community Governance
The benefits of tokenized media extend beyond ownership and revenue. NFTs allow new forms of community participation and governance.
Imagine a future where superfans can directly submit ideas and feedback that shape media brands and content, where platforms and editors no longer hold all of the power.
The Future of Media Brands
Current media incentives remain at the surface level of harvesting clicks, likes, and verbal support.
Additionally, social media platforms limit how audiences can participate with media brands they trust and follow, and the broken ad model discourages quality relationships beyond the transactional.
Tokenized media, however, will unlock much deeper community potential. By design, blockchain communities harness and reward passions like creativity, collaboration, and governance. Supporters become partners.
Imagine what could be created if everyone was incentivized to contribute their highest talents to their favorite media brands and creators.
The legacy media system is collapsing. The organizations that created it won't lead the revolution. True innovation always comes from outsiders and underdogs.
Tokenized media holds challenges and unknowns but the core promises of ownership, incentives, and community are too exciting not to pursue.
Other Notes From This Episode
Where to subscribe: Apple Podcast | Google Podcasts | Spotify | Amazon Music | RSS
✋🏽 If you enjoyed this episode of the Web3 Business Podcast, please head over to Apple Podcasts, leave a rating, write a review, and subscribe.
Disclaimer: The information provided on this website is provided solely for educational purposes and does not constitute any advice, including but not limited to, investment advice, trading advice or financial advice, and you should not treat any of the website's content as such. Social Media Examiner recommends that you independently research any information contained on this Website and that you speak with an investment professional before making any decision to purchase, trade, hold or sell cryptocurrency. Nothing herein should be treated as a recommendation to buy, sell or hold cryptocurrency. Social Media Examiner cannot guarantee the accuracy of any information listed on the website and is not responsible for any missing or wrong information. All information is provided as is and should be used at your own risk. Social Media Examiner disclaims all responsibility and liability for your use of any information found on the website.