Do you want to drive more foot traffic into your local business? Wondering how social media marketing can help?
To explore how local businesses can drive more foot traffic, I interview Stacy Tuschl. Stacy is a local business marketing expert and owner of two performing arts studios. She's also host of the Foot Traffic podcast (formerly called She's Building Her Empire) and founder of the Profit Mastermind for local business owners.
Stacy shares her system for incentivizing customers to visit your storefront and refer your business to others. You'll also learn how partnering with other local businesses on contests and giveaways can expand your social media following and credibility.
Read a summary of the interview below. To listen to the interview, scroll to the end of this article.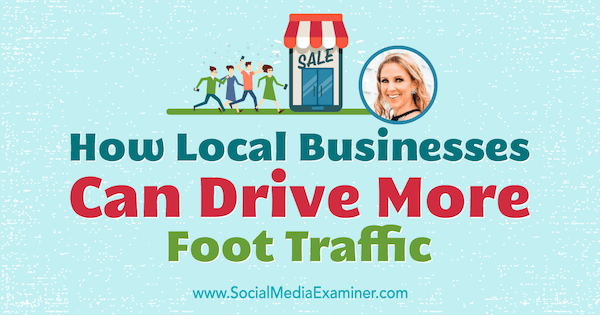 Growing a Local Business
In the summer of 2002, Stacy offered a free dance workshop for her community in her back yard. She started with 17 girls the first year; three years later her workshop had 100 girls attending.
In 2005, she incorporated and launched a full-fledged local business in Milwaukee, Wisconsin.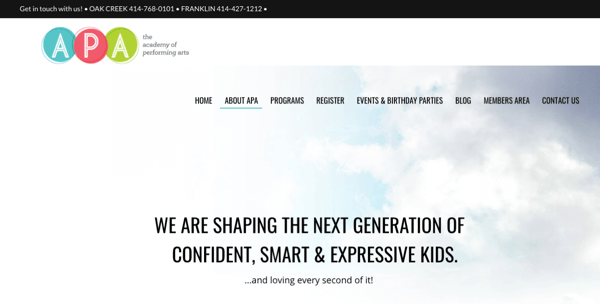 In 2012, she opened a second location; the business now employs 40 people and serves a thousand dance and music students—regularly grossing over a million dollars per year.
Then, around four years ago, Stacy noticed that a lot people wanted to "pick her brain" about business. Again, what began as a free offering for the community turned into a full-fledged business venture that now features training, guides, resources, a blog and podcast, and books.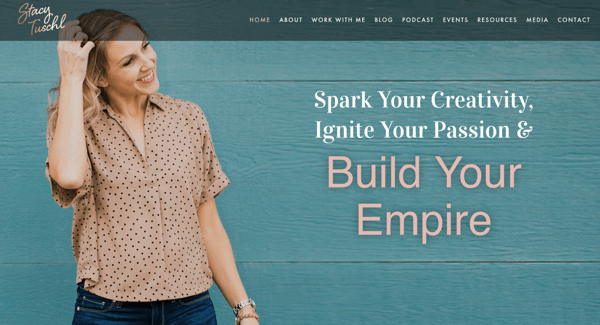 Why Local Businesses Struggle With Marketing
Local businesses have a unique set of challenges that set them apart from online or global businesses. Location, visibility, traffic, and physical proximity to direct competitors are all factors that play into setbacks and success. Marketing also plays a role in the outcome.
When it comes to marketing a local business, one of the biggest mistakes Stacy sees is business owners copying what their competitors are doing. Instead, she urges business owners to look outside of their industry for inspiration in marketing. The key isn't to be better than your competition, it's to be different from your competition.
Another common mistake is related to assumptions.
If your business is established, you might assume that people already know who you are, where you're located, and what you do. That isn't necessarily the case, Stacy says.

Similarly, business owners also tend to think that potential customers are already familiar with standard industry practices in their field. For instance, a CPA knows a free tax audit is something a lot of CPAs provide. Because the free tax audit is a standard practice among CPAs, it may not seem worth mentioning. Nor, in the CPA's mind, does it seem like something that would set the business apart from competitors. But when the average person is researching CPAs online, that free tax audit adds value to what the business is offering them.
Stacy advises local business owners to be clear about who they are, where they are, and all that they offer in all their marketing efforts—whether that's online or in print. Don't assume that because you've heard your own messaging over and over that your prospective customers have heard it, too.
Incentivize New Customers to Build Your Business
In the same way that people who attend a webinar convert more readily, people who step into your physical business location will convert better. So, how do you get people through your door? You provide an incentive that entices them to show up and learn more about you. Then you have a chance to get them interested in and excited about your business.
There are several ways to execute on this idea. Whether you offer a free product or a great discount, the key is to lower the barrier to entry for first-time buyers.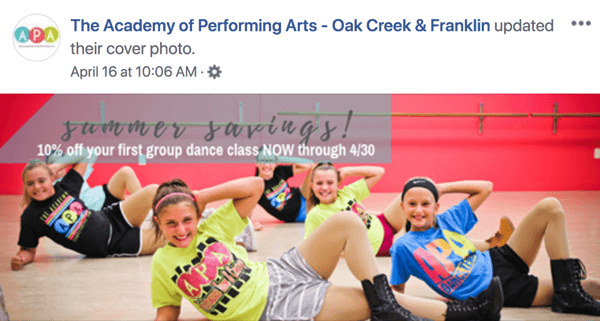 One of Stacy's clients who runs a meal prep service gives free cookie dough to people who come into the store. Stacy says 9 times out of 10, those people who come in for the cookie dough end up buying something else.
Listen to the show to hear why Mike believes you should advertise a smaller or less expensive item to draw first-time customers into your business.
Generate Customer Referrals and Recommendations
Word of mouth and personal recommendations are the primary sources of traffic for local businesses as well as the fastest way to get new clients and customers. So, if you want to increase your foot traffic you need to create a system to amplify and escalate referrals.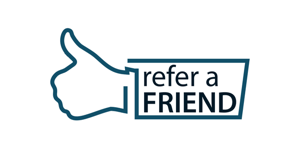 Many business owners want customers to tell their friends about the company, but don't incentivize customers to make those recommendations and referrals. Ideally, you want people to be excited to do those things for you and Stacy offers examples of two strategic ways she gets people excited about sharing her business with the local community.
At her studio, when a customer makes a recommendation, both the customer and the person trying a class for the first time receive a credit, gift, or bonus item. Because both people get something special, the new customer doesn't feel like they were used by the referring party simply for personal gain or savings.
She also offers attractive yard signs, bumper stickers, and window clings, and uses them as part of a monthly giveaway. When her team sees one of these items in someone's car or yard, they take a picture and shout it out on social media and give that person a free gift.
Restaurants could offer free appetizers to both parties or a butcher shop could offer free packages of bacon.
When you create your own word-of-mouth referral system, publicize it, be transparent about the benefits, and reward both parties equally. This will encourage your customers to promote your company among their friends and neighbors and assure new leads that the recommendations are genuine.
Listen to the show to hear how Stacy keeps track of customers and their rewards.
Create Personal Connections
Online marketing makes it easy to collect information about potential customers, generate leads, and target select audiences with remarketing campaigns. It's a highly automated process that takes place on a somewhat impersonal level.
In a retail or local business environment, similar connections are made face-to-face by your staff or salespeople on a daily basis, and it's possible to mimic that online retargeting in a similar fashion offline.
Be sure your employees understand that their main job is to serve the people walking through your door. The best way to do this is to get a customer's contact information so you can follow up with a phone call or email to address any questions about your products or services.
Having enough staff in place who can take the time to follow up with and be attentive to customers is a major asset in building a local business.
Partner With Other Local Businesses on Social Media
A lot of people say organic marketing on Facebook is dead, but Stacy's still seeing results with a specific strategy that involves partnering with businesses that naturally complement hers for contests and giveaways. To illustrate, a hair salon could partner with a nail salon and a massage studio.
Each business contributes a prize of equal value and mutually publicizes it on their social media accounts. Not only does this tactic put your business in front of a warm audience that already loves a specific service that complements yours, it can quickly grow your online audience.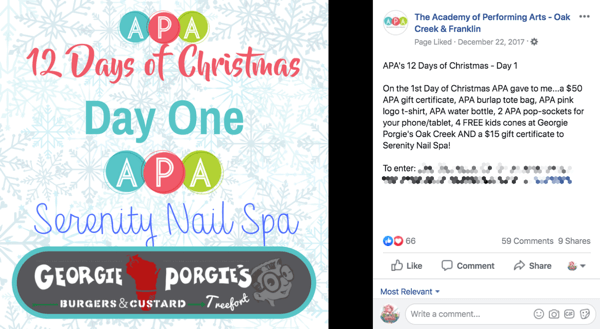 If no one else in your market is creating these partnerships, take the lead but be prepared to face objections to the initiative. You'll need to explain to a business what's in it for them, how much time it will take, and what it will cost.
Once you're able to address each of the above concerns, you can begin reaching out to potential partners to let them know you're looking for only one type of each business; one hair salon, one nail salon, one massage studio. Position the partnership as a great opportunity for exposure to one another's customer bases, and create a sense of urgency to commit by presenting the opportunity as an exclusive first come, first serve offer. The time-sensitive exclusivity can be a huge motivator for getting other businesses on board.
The next step is to carefully plan how each business will participate; clearly outline expectations from the outset. This includes agreeing on a minimum monetary value for the giveaways, as well as providing directions on what copy and images to post and where to share the giveaway. You'll also want to have a clear call to action in place so online audiences know how to participate.
By connecting yourself and your business with other companies in your area, your reputation will reflect how well you execute on delivery. Once you've launched your promotion, track each business's performance and contribution. The more each party participates and engages, the greater the crossover benefits will be.
Listen to the show to hear how and why Stacy supports other local businesses offline.
Facebook Ads for Local Business
When it comes to driving foot traffic to your location, Facebook ads are no longer something local businesses can afford to overlook. The cost of running Facebook ad campaigns can be affordable for small businesses and there's an advantage in the ability to refine your targeting to a specific location. Getting started with Facebook ads is fairly simple with resources and tutorials like those offered by Social Media Examiner.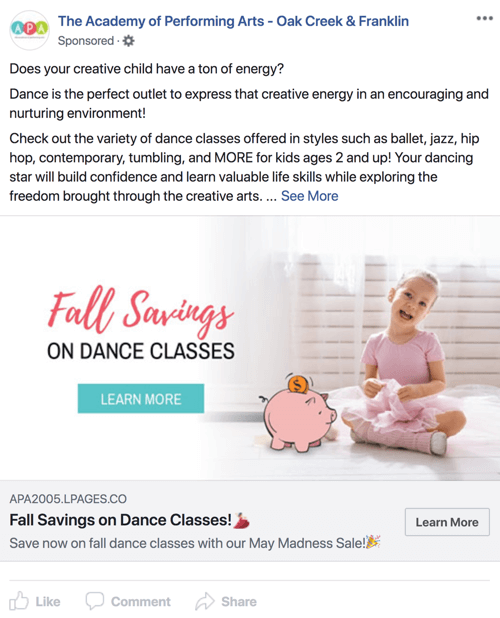 Facebook allows marketers to target users with ads, such as Reach ads, by location and offers many tools for finding and connecting with customers in your area.
I suggest that Facebook's Check-In, Events, and Location Page features provide opportunities to remarket to your current customers and encourage them to come back again and again. You can also create lookalike audiences based on your Facebook page or website traffic and use them to drive more people to your business.
Discovery of the Week
Spectre Camera is a new iOS app that uses AI and advanced iPhone technology to create stunning long-exposure photos. Spectre sees where the motion is happening in your images as you capture them. Then it removes crowds of people from the photos, blurs trails of cars on streets into rivers of light, and much more depending on the settings you choose. Until now, it was difficult to capture long-exposure effects with a smartphone.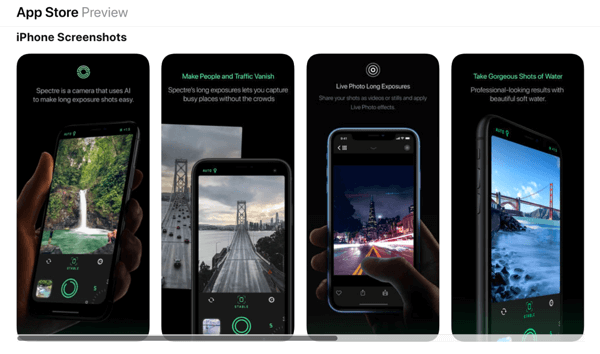 With Spectre, you have the option to capture a video or a still image from the app. An example provided by the developer shows a bridge with moving cars. As it records a video, you see the cars moving, blurring, and then disappearing completely from the shot. From there, you can save and share a video version or a still image version where the cars are completely gone.
You can purchase Spectre Camera in the iOS App Store for $2.99.
Listen to the show to hear more about the capabilities of the Spectre Camera app.
Key Takeaways in This Episode
Listen to the Interview Now
The Social Media Marketing podcast is designed to help busy marketers, business owners, and creators discover what works with social media marketing.
Where to subscribe: Apple Podcast | Google Podcasts | Spotify | RSS
What do you think? What are your thoughts on using social media to drive foot traffic for a local business? Please share your comments below.