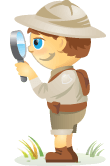 Welcome to our weekly edition of what's hot in social media news. To help you stay up-to-date with social media, here are some of the news items that caught our attention.
What's New This Week?
LinkedIn Targeted Status Updates Available to All Company Pages: You can now select a target audience for updates shared on your LinkedIn Company Page.  You can specify your target audience by company size, industry, job function, seniority, geography and whether they are employees of your company or not.  Targeted Status Updates were launched to select LinkedIn customers and are now available to all Company Pages.
https://www.youtube.com/watch?v=iuDgan3s4d4
Facebook Introduces Subscriptions Pricing Option for Apps: Facebook app developers can now integrate subscription pricing to offer recurring revenue opportunities. Facebook is also enabling local pricing features to allow businesses to apply different prices based on each market.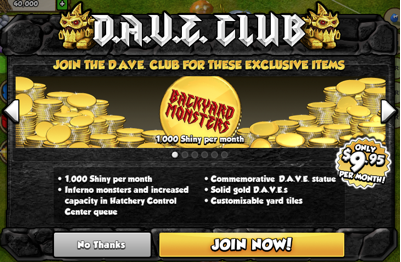 Discussion From Our Networking Clubs: Thousands of social media marketers and small business owners are asking questions and helping others in our free Networking Clubs. Here are a few interesting discussions worth highlighting:
SlideShare Presentations Now Optimized for Pinterest:  "Pinterest optimization for SlideShare presentations provides a fun new way to share and discover the visual web." When readers go to pin a SlideShare presentation, the "slides are captured as larger images with attribution for authors. And when people browse Pinterest and discover SlideShare content, they can immediately engage in embedded content."
Pinterest Announces More Attribution and Inline Play: Pinterest is partnering with other social networks to provide more attribution.
Social Media Marketing Workshops (Online Training)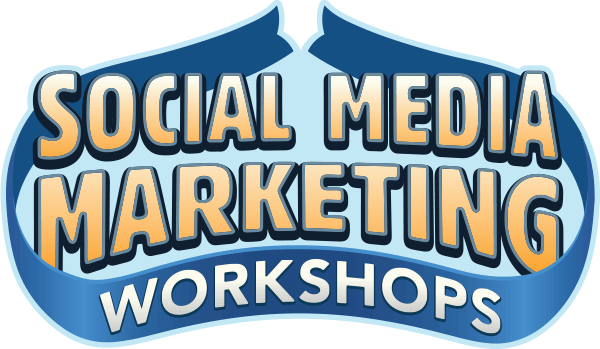 Want to improve your paid and organic marketing on Instagram, Facebook, YouTube, or LinkedIn—and secure your future? Get ready to be coached by 14 of the world's best social marketing pros in the most comprehensive social marketing training we've ever offered. You'll receive step-by-step live instruction so you can increase your reach, create amazing engagement, and sell more with social media. Become the marketing hero for your company and clients as you implement strategies that get proven results. This is a live online training event from your friends at Social Media Examiner.
JOIN EVENT NOW!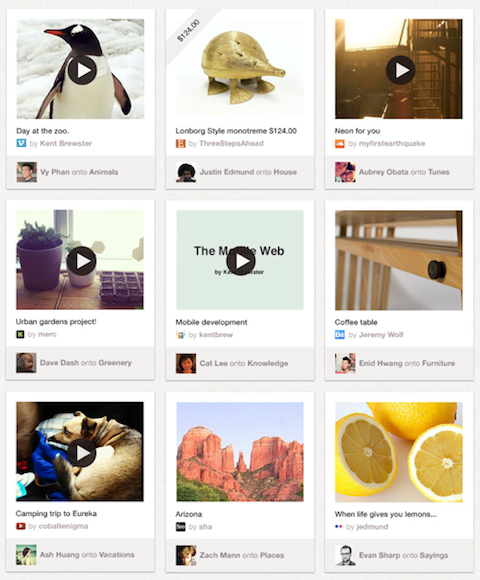 View Verified Twitter Profiles With or Without Replies:  You can now visit the profiles of verified Twitter accounts and decide whether you want to see all of their feeds with replies or without any replies. "Remember that replies on Twitter begin with an @username and are only seen by people who follow both the Tweet author and the @username at the beginning of the Tweet."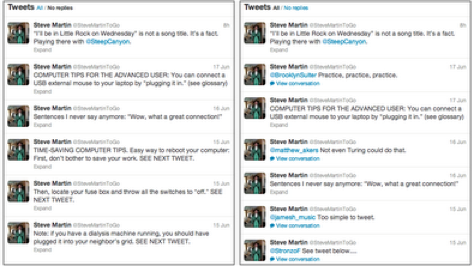 YouTube Automatic Captions Are Now Available in Spanish: YouTube just expanded its language accessibility by adding a Spanish automatic captions feature. And if you want to see YouTube videos in even more languages, you can combine auto-captions with YouTube's auto-translate feature to generate subtitles in more than 50 languages.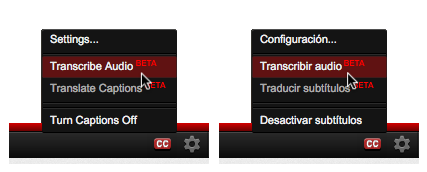 HootSuite Extends LinkedIn Company Page Integration to All Users: "HootSuite extends its LinkedIn integration capabilities, allowing 4 million HootSuite users the ability to maintain and manage LinkedIn Company Pages."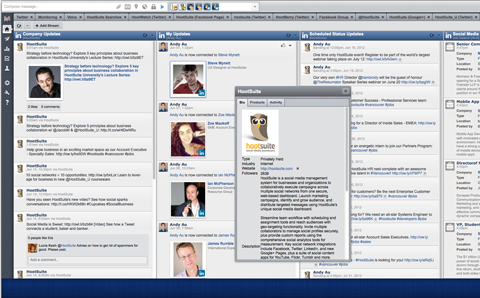 Google+ Opens its API to Flipboard: Google+ recently announced a partnership with Flipboard, the news app.  "The API will soon allow Flipboard users to Google+ comment on and +1 Flipboard items, in addition to sending individualized pieces of content to Google+ Circles."  Google+ users can expect to see more Google+ integration in the future.
Here's a couple of useful social media tools worth noting:
Fanzy: A free Facebook app that rewards fans for spreading the word about your brand.
https://www.youtube.com/watch?v=3U8SlWomfks
Infra Cloud Receptionist: A simple click-to-call application for Facebook pages.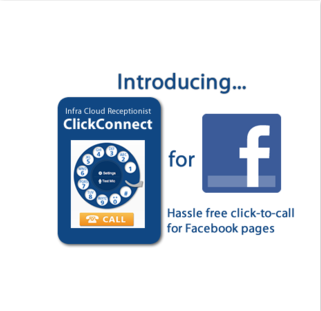 And don't miss this:
What do you think? Please share your comments below.