Do you want to launch an NFT collection? Looking for an easy-to-use platform with a proven reputation?
In this article, we'll explore launching NFT projects with Fair.xyz.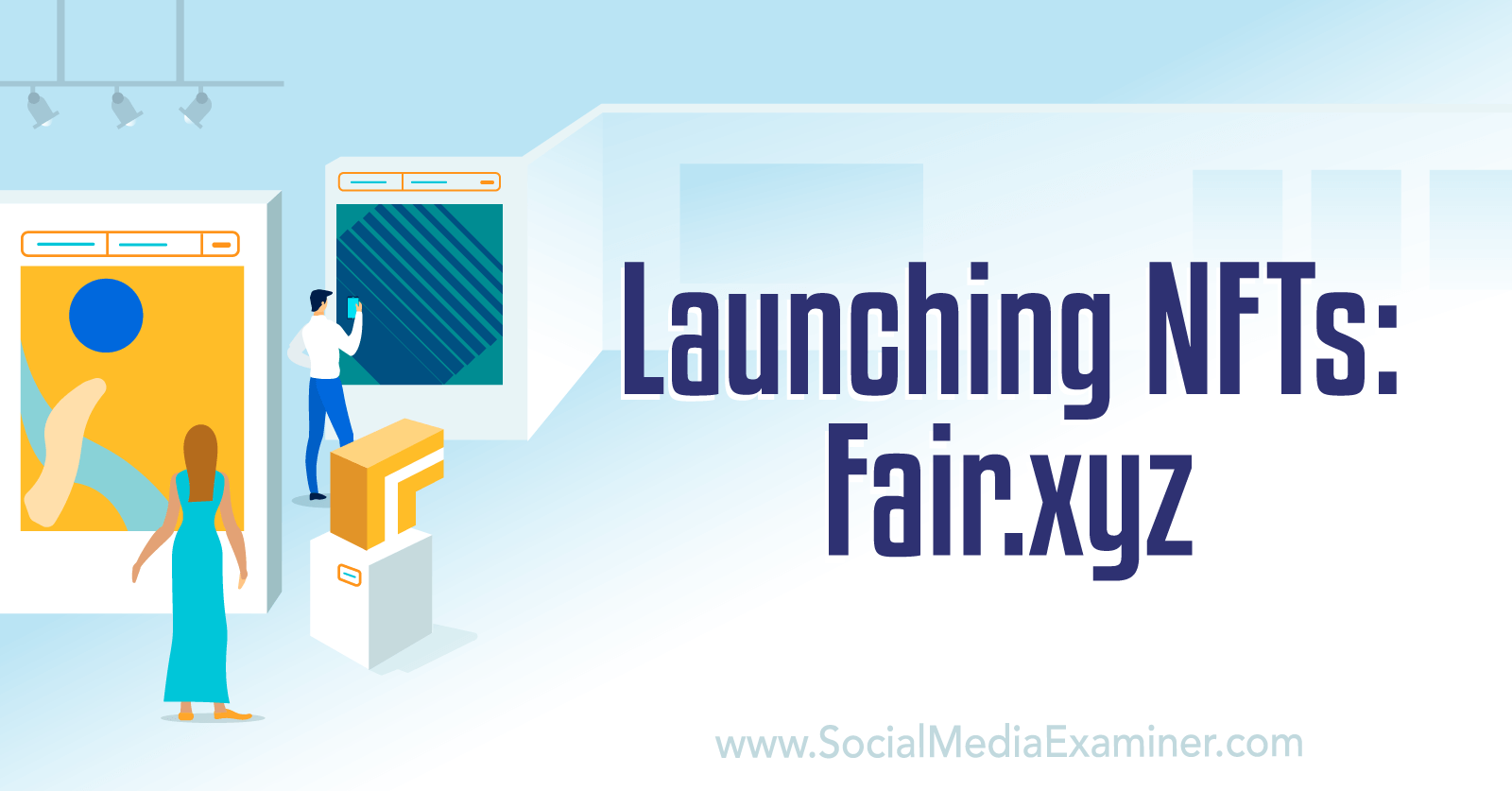 Why NFTs Are Good for Businesses and Consumers
While NFTs have often been associated with digital art sales or profile pictures, they have far more expansive applications that benefit consumers and businesses alike.
For example, consider buying a movie on DVD from Amazon. You pay for the DVD, it arrives at your house, and you own that movie on DVD forever.
Now imagine buying a digital movie from Amazon and a digital song file from iTunes. Just because you've paid money for them doesn't mean you truly own them forever. Your access to that media exists solely under the purview of Amazon and iTunes. If one of those businesses fails, you could lose access to that media even though you've paid for it.
NFTs change this dynamic by recording proof of ownership on the blockchain, which means no central authority can revoke access to or alter these ownership records. This decentralized ownership shifts the psychology around digital goods. Now, digital assets have true value because you can own them in the same way you own physical property.
Brands that understand this stand to gain passionate fans who also understand the value of these new digital possessions. NFTs also offer new ways for brands to engage with customers on a whole new level. Just look at the success of IHOP and Starbucks Web3 loyalty programs.
Given the engagement potential with fans, why aren't more mainstream brands diving into NFTs? Because most mainstream consumers haven't been onboarded.
#1: Challenges to Mainstream NFT Adoption
Onboarding to Web3 can be a daunting task for the average person.
The process of setting up a wallet, funding a wallet, and buying an NFT is complicated. With terms like hot wallet, cold wallet, seed phrase, and gas fees, it's like learning a foreign language, and that doesn't begin to touch on the technical aspects.
Then once a wallet is set up, the transaction costs, called gas fees, can be prohibitively expensive. These fees cover the computational costs required to process and validate transactions on a blockchain like Ethereum. In 2021, gas fees frequently exceeded $100 for a single transaction. While gas fees seem to have settled down, they remain erratic and can act as a deterrent for average consumers.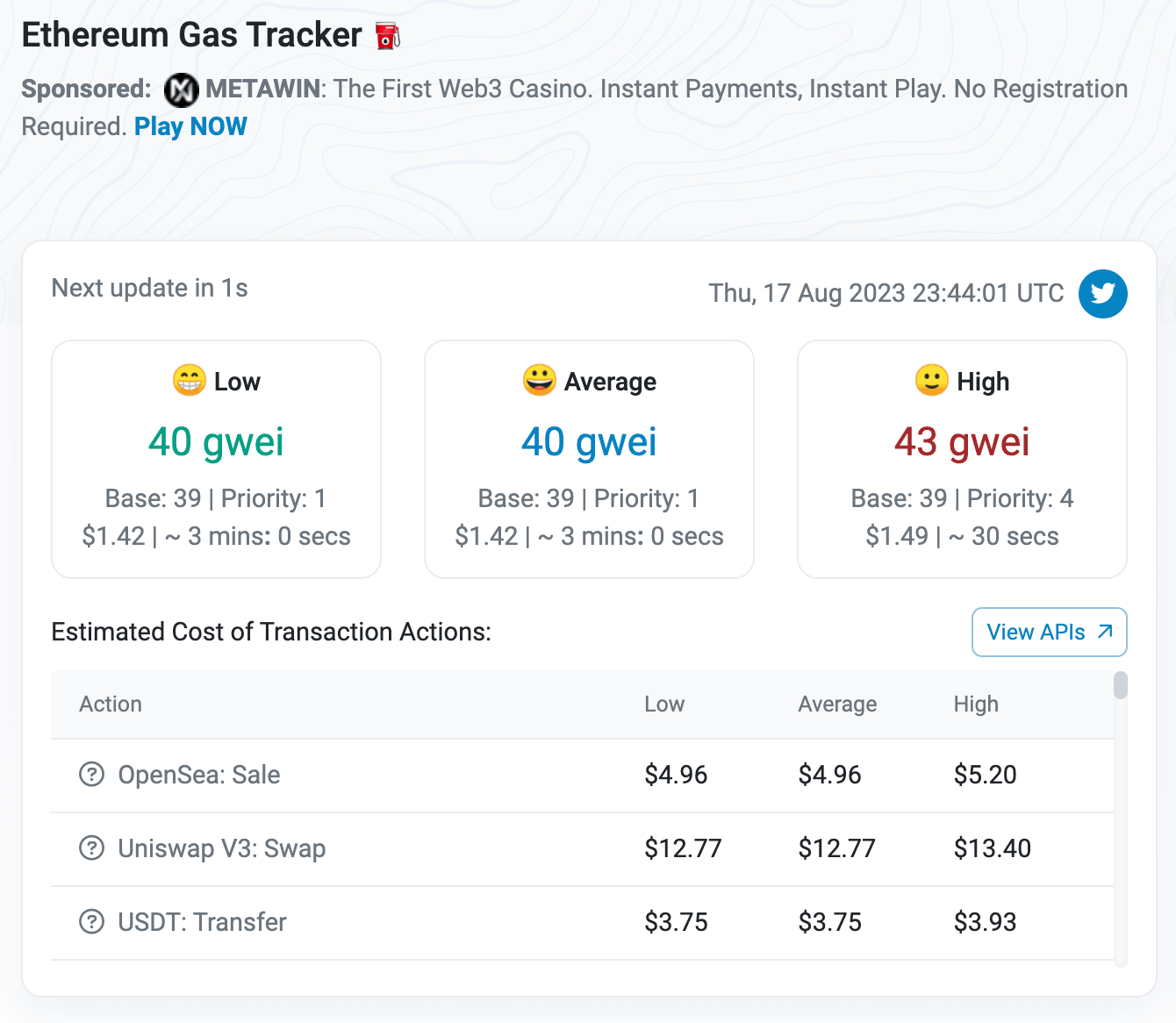 On the brand side, acquiring reliable smart contract developers isn't easy. After clearing the tech talent hurdle, the issue of audience targeting has to be overcome.
Crypto wallets are pseudonymous, making it impossible to know who owns them. As a result, brand NFT drops designed for loyal customers often get bought out by crypto whales and speculators looking to make a profit, not the intended audience the brand aimed to engage.
For these and many other reasons, the world of NFTs has remained walled off to many, until now.
#2: How Fair.xyz Enables Frictionless NFT Launches for Brands and Consumers
After helping countless creators launch NFTs manually, Beata and his co-founders set out to build an automated platform that solved the top frustrations. The result is Fair.xyz, which aims to make launching an NFT collection as easy as creating an online store and make purchasing an NFT as easy as buying a digital movie.
Seamless Onboarding via an Email Address
Fair.xyz uses ERC-4337, a new Ethereum standard that removes the need for consumers to deal with browser extensions, custodial wallets, and gas fees. They can log in with an email address and password, and their wallet is generated and hosted on the back end of Fair.xyz.
Who owns the wallet address? The consumer does and they'll always have access to the wallet (via their email login) and their NFTs, even if Fair.xyz ceases to exist tomorrow.
Subsidized Gas Fees
Another exciting and valuable feature of ERC-4337 is that it allows brands to launch NFT projects with subsidized gas fees. Consumers can purchase NFTs for the price listed. Depending on the option the brand or creator chooses, gas fees are covered by the brand, a sponsor, or Fair.xyz itself—making the launch experience that much simpler.
Credit Card NFT Purchase
Fair.xyz also allows users to purchase NFTs directly via credit card. Their integration with payment processor Crossmint handles acquisition of the necessary crypto in the background.
Users simply enter their card details and complete the NFT purchase in one click.
End-to-End, No-Coding Solution
Lastly, Fair.xyz equips users with an end-to-end solution that will move any size and type of collection from start to launch in minutes.
Their generative art engine will deliver a 10K-piece collection as easily as an open edition or a 1 of 1 drop.
Their intuitive dashboard lets users upload artwork, customize branding, apply blockchain settings, and deploy their own smart contract in just a few clicks. Cover image optimization and metadata are handled automatically, and features like previewing rarity scales on randomly generated NFTs make the process seamless and especially attractive to creators.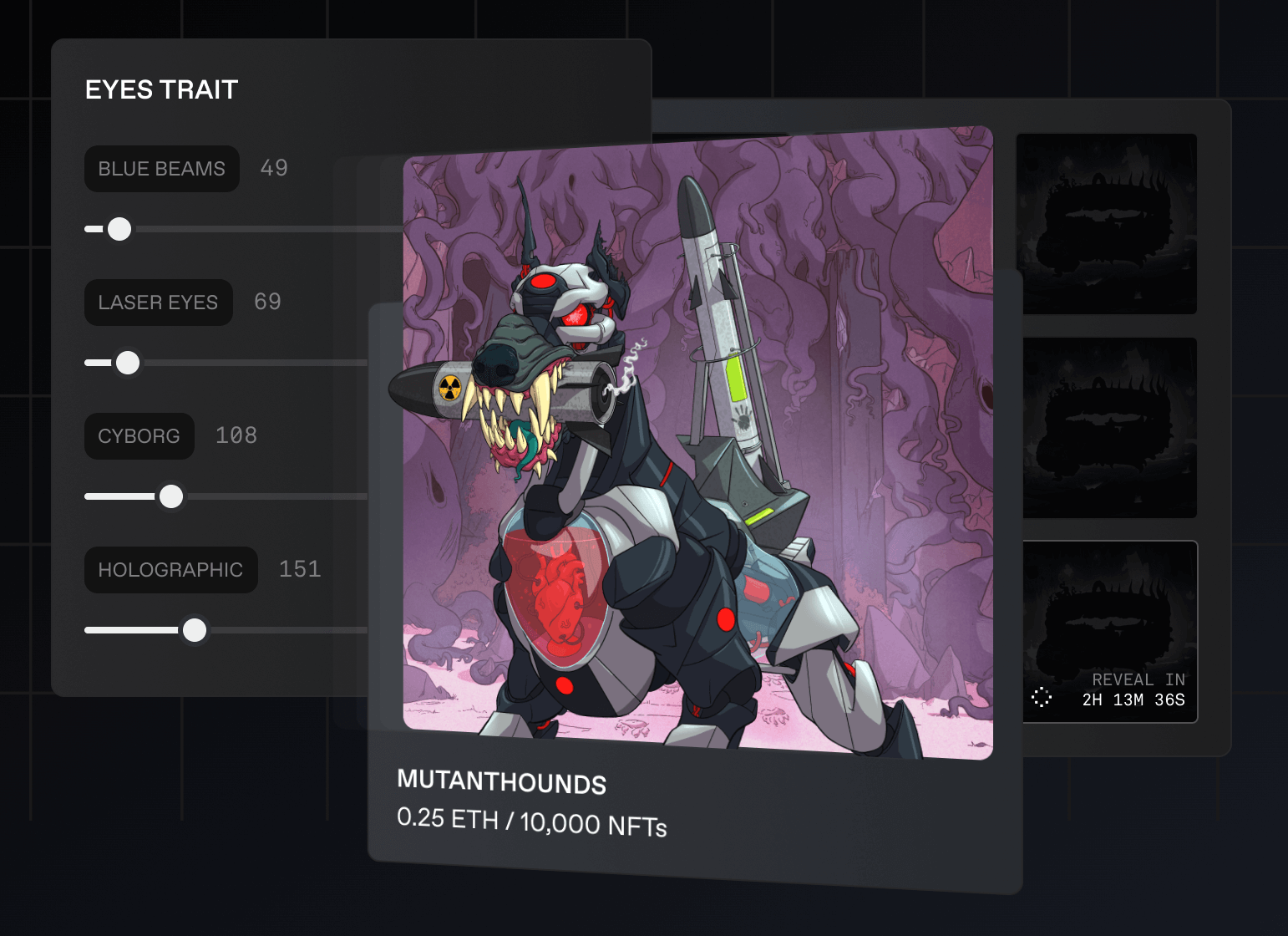 What's the cost? When an NFT is minted, a nominal processing fee, similar to but not nearly as high as TicketMaster's, is paid by the collector at the time of purchase. Fair.xyz's fee is currently just $1.30. Considering many dev shops charge upwards of $100K for NFT contract development and front end, Fair.xyz levels the playing field because it's free to the creator.
#3: Conditions to Buy: A Fair.xyz Feature Built for Marketers and Brands
Given its ease of use, Fair.xyz offers a way for brands unfamiliar with Web3 to dip their toes into NFT-based marketing and community activation experiments. For example, Conditions to Buy is a gating feature that gives brands all kinds of control over who qualifies for a mint.
Using Conditions to Buy, a brand can:
Require someone to follow a brand's X account to drive awareness of a new product announcement
Restrict sales to existing customers who hold a company's loyalty NFTs
Issue NFTs only to newsletter subscribers who click a unique link
Reward diehard fans by requiring possession of multiple NFTs from existing collections before they can unlock the mint
Rather than an open free-for-all, Conditions to Buy lets brands or creators like Rug Radio specify requirements users must meet before minting an NFT, which goes a long way toward getting their NFTs into the right hands.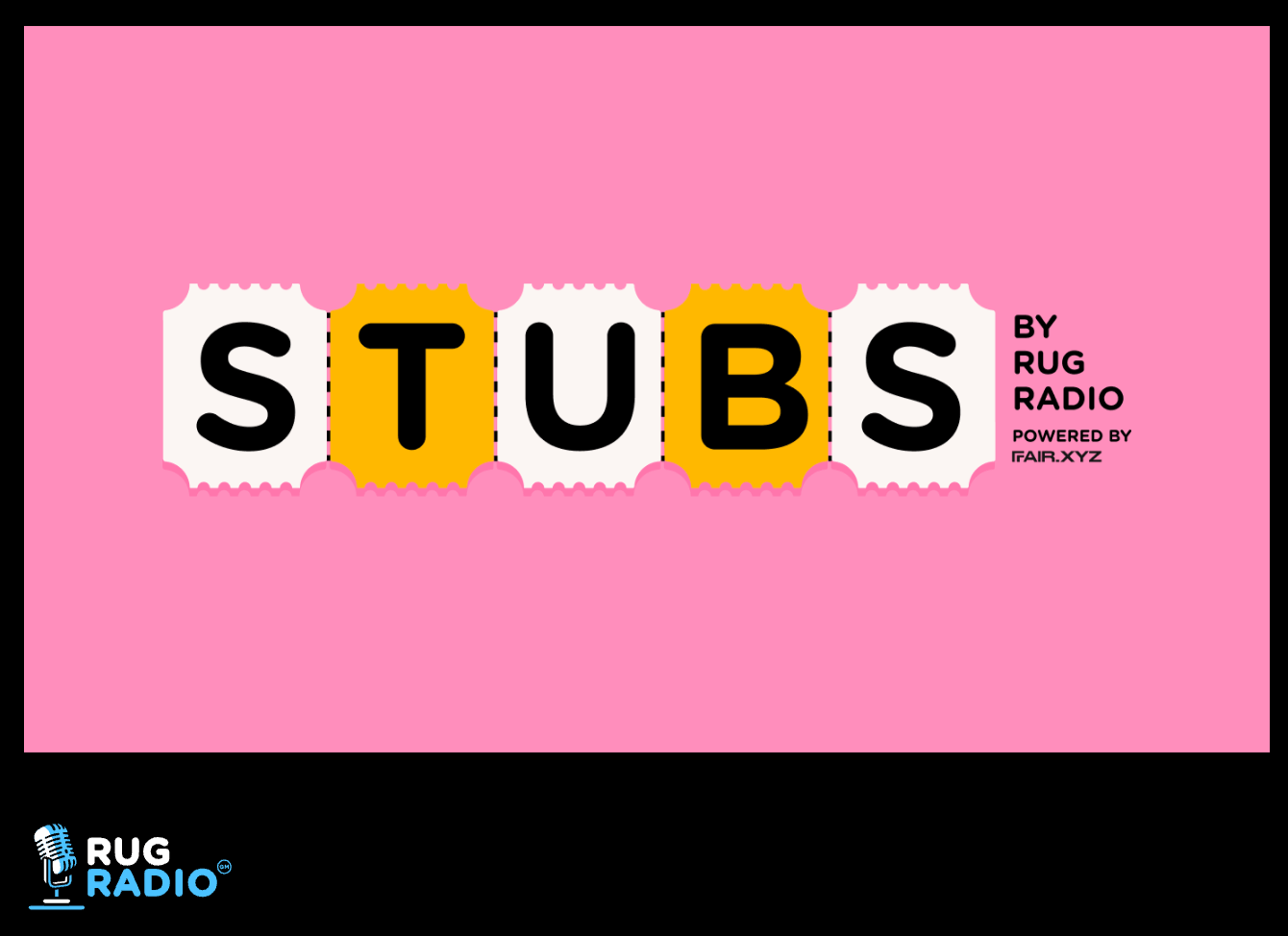 Use Case: Polygon
Polygon used a Conditions to Buy campaign to spread awareness for the launch of their new Zero Knowledge Ethereum Virtual Machine (zkEVM) scaling solution. The launch involved a drop of commemorative NFTs that were only available to people who followed Polygon on Twitter and who retweeted the tweets promoting the zkEVM launch.
The result? Their announcements exploded from modest engagement into multimillion-impression tweets. Polygon gained 200,000+ followers in less than a week.
Other Notes From This Episode
Where to subscribe: Apple Podcast | Google Podcasts | Spotify | Amazon Music | RSS
✋🏽 If you enjoyed this episode of the Web3 Business Podcast, please head over to Apple Podcasts, leave a rating, write a review, and subscribe.
Disclaimer: The information provided on this website is provided solely for educational purposes and does not constitute any advice, including but not limited to, investment advice, trading advice or financial advice, and you should not treat any of the website's content as such. Social Media Examiner recommends that you independently research any information contained on this Website and that you speak with an investment professional before making any decision to purchase, trade, hold or sell cryptocurrency. Nothing herein should be treated as a recommendation to buy, sell or hold cryptocurrency. Social Media Examiner cannot guarantee the accuracy of any information listed on the website and is not responsible for any missing or wrong information. All information is provided as is and should be used at your own risk. Social Media Examiner disclaims all responsibility and liability for your use of any information found on the website.