Wondering how gaming will evolve with AI and Web3? Curious about the future of entertainment?
In this article, you'll learn how AI is impacting Web3 gaming.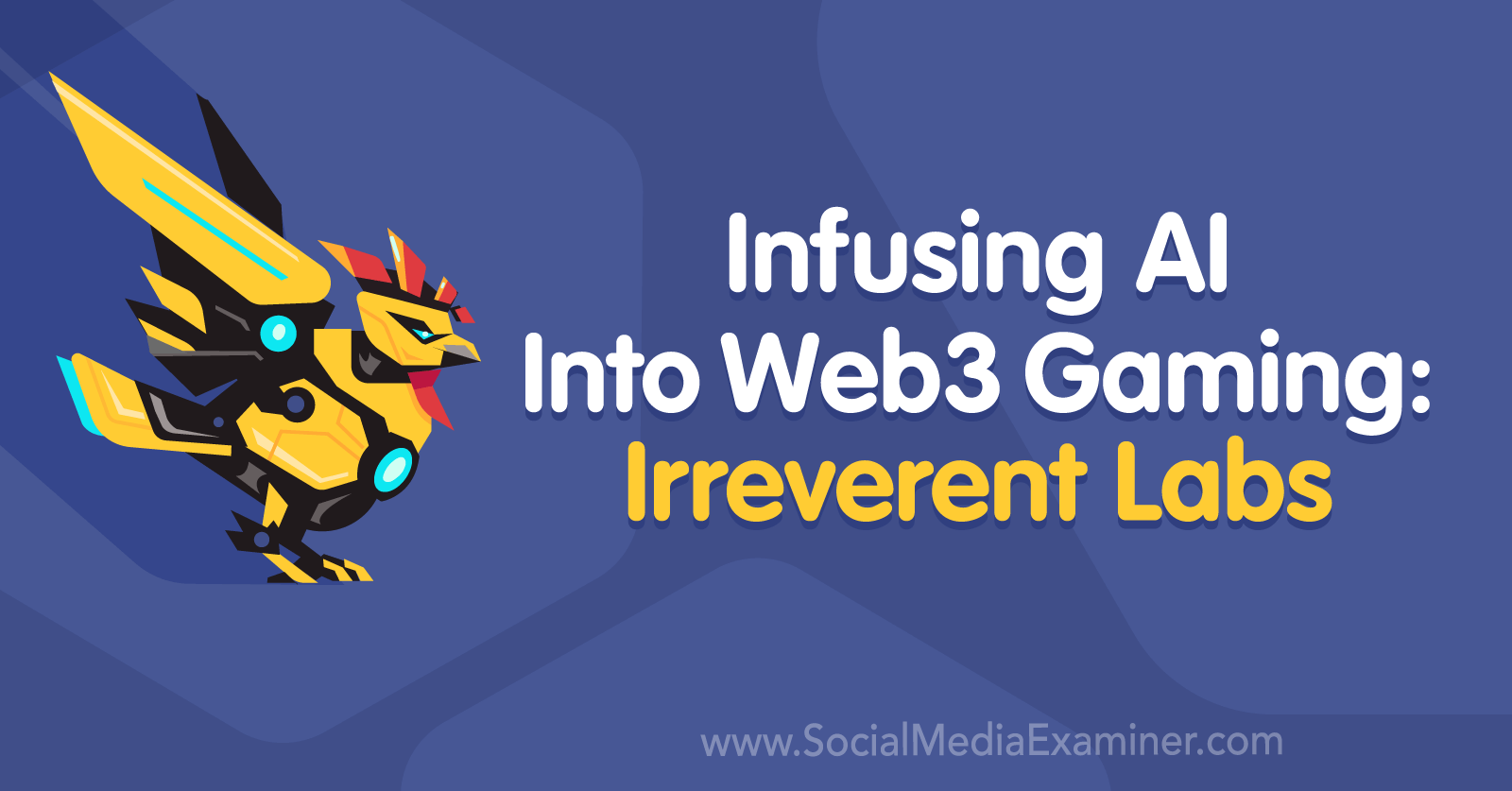 Why Game Developers Should Consider Web3
When discussing if, how, and when any business should enter Web3, skepticism is a natural part of the conversation.
That skepticism is rooted in the distrust caused by FTX, Celsius, and other bad actors in the DeFi space. They've destroyed credibility in their sector and the Web3 space in general.
But Web3 and DeFi aren't the same things, and building in Web3 doesn't have to revolve around coins and speculation. Legitimate businesses are making great products in Web3, and those businesses will rise to the top of their industries as consumer adoption continues to grow.
Businesses in the gaming industry are particularly well-placed to gain an edge on their Web2-based competition because Web3, blockchain, AI, and augmented/mixed reality can dramatically enhance players' experiences.
Game Development in Web3: Pros and Cons
In many cases, developers can build new games on Web2 frameworks more quickly and less expensively than in Web3. And plenty of obstacles stand in the way of Web3 game development.
Finding the right software developers and AI talent is challenging, and it's an expensive endeavor. Then, there's the reluctance of gamers to enter into Web3. But if the experience is worthwhile, the game will gain traction with a broader audience. For example, Zed Run now has over 80k players.
How do you know whether to build in Web2 or Web3? By considering the player experience. The first goal of any game's development is to create something fun to play, not to shoehorn new technology into an experience.
Does your game require Web3, blockchains, AI, or AR/MR to deliver the best possible experience? In that case, the effort is worth considering.
Mecha Fight Club, a game from Irreverent Labs, relies on blockchain technology to establish ownership of each in-game character and to provide a record of its provenance, and in-game performance stats.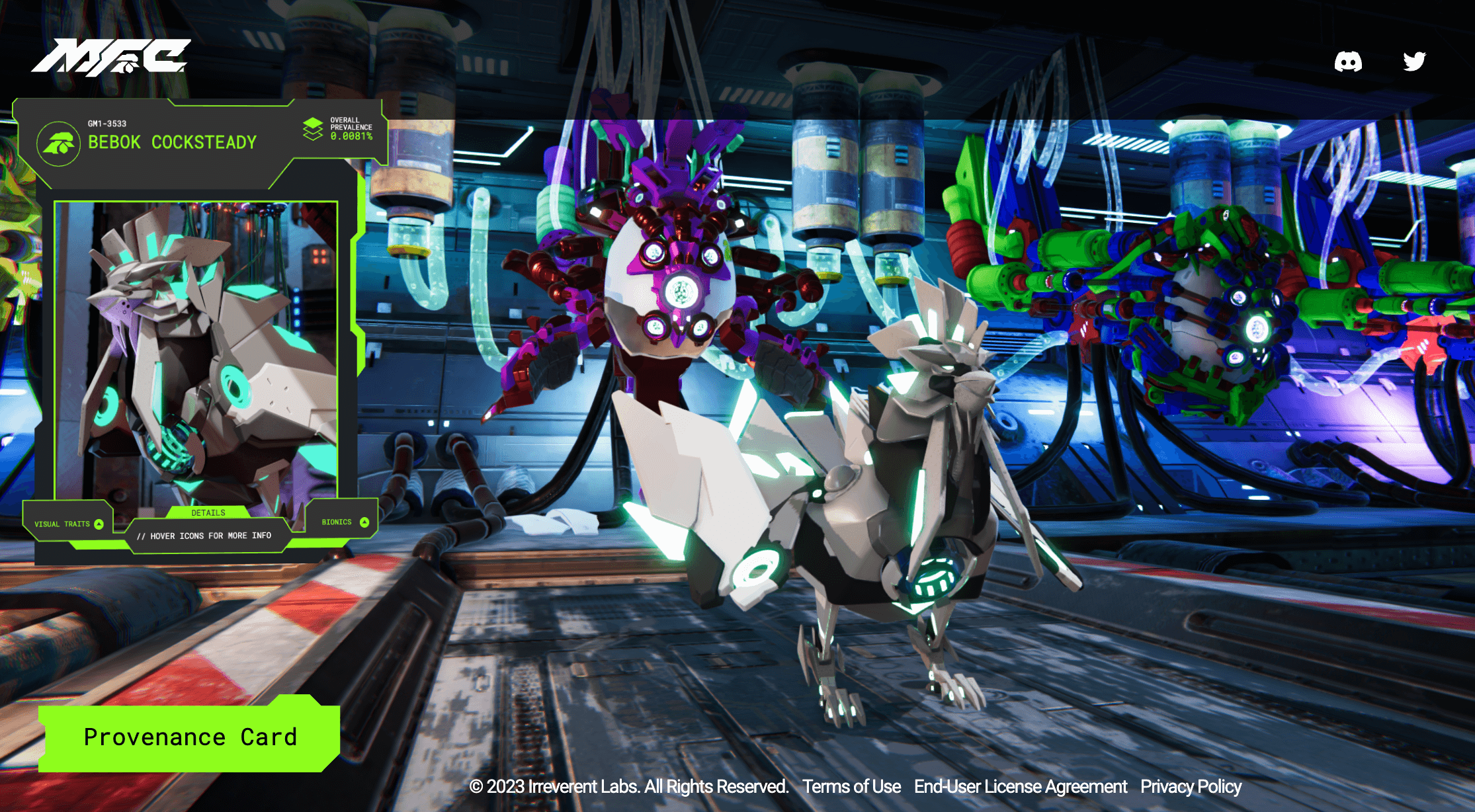 But Mecha Fight Club is more than a game…
Irreverent Labs AI: Proof of Concept for Web3 Game Dev
In 2021, Irreverent Labs was launched to build AI tools that will help game developers and other creators produce better entertainment content, in less time. For example, their first tool uses text input by the user to create 3D images and video.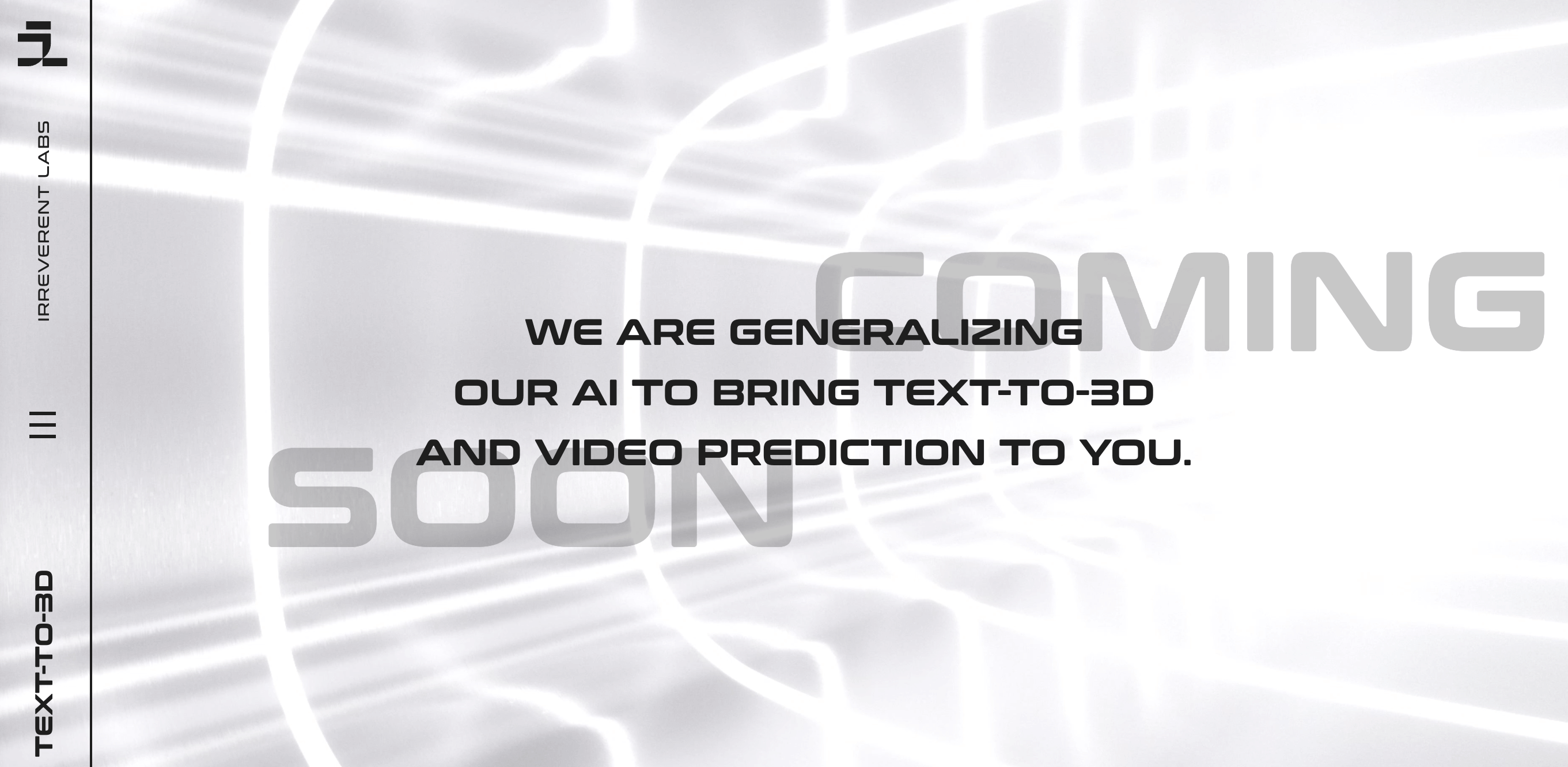 Ultimately, the team at Irreverent Labs would love to see an individual director use their tools to create a video that makes its way to the Cannes Film Festival.
Mecha Fight Clug serves as a proof of concept showcase for the tech Irreverent Labs is building and will eventually release to game developers and creators.
Touting AI as an integral part of the game's combat mechanic and visuals, they raised $45m in equity funding, which meant future development of the tools didn't rely on the sale of NFTs.
The Game
In 2022, Irreverent Labs chose 2k people from their community to help test the game.
Each person purchased a nominally priced NFT egg that hatched to reveal an autonomous AI-powered NPC— a robot chicken.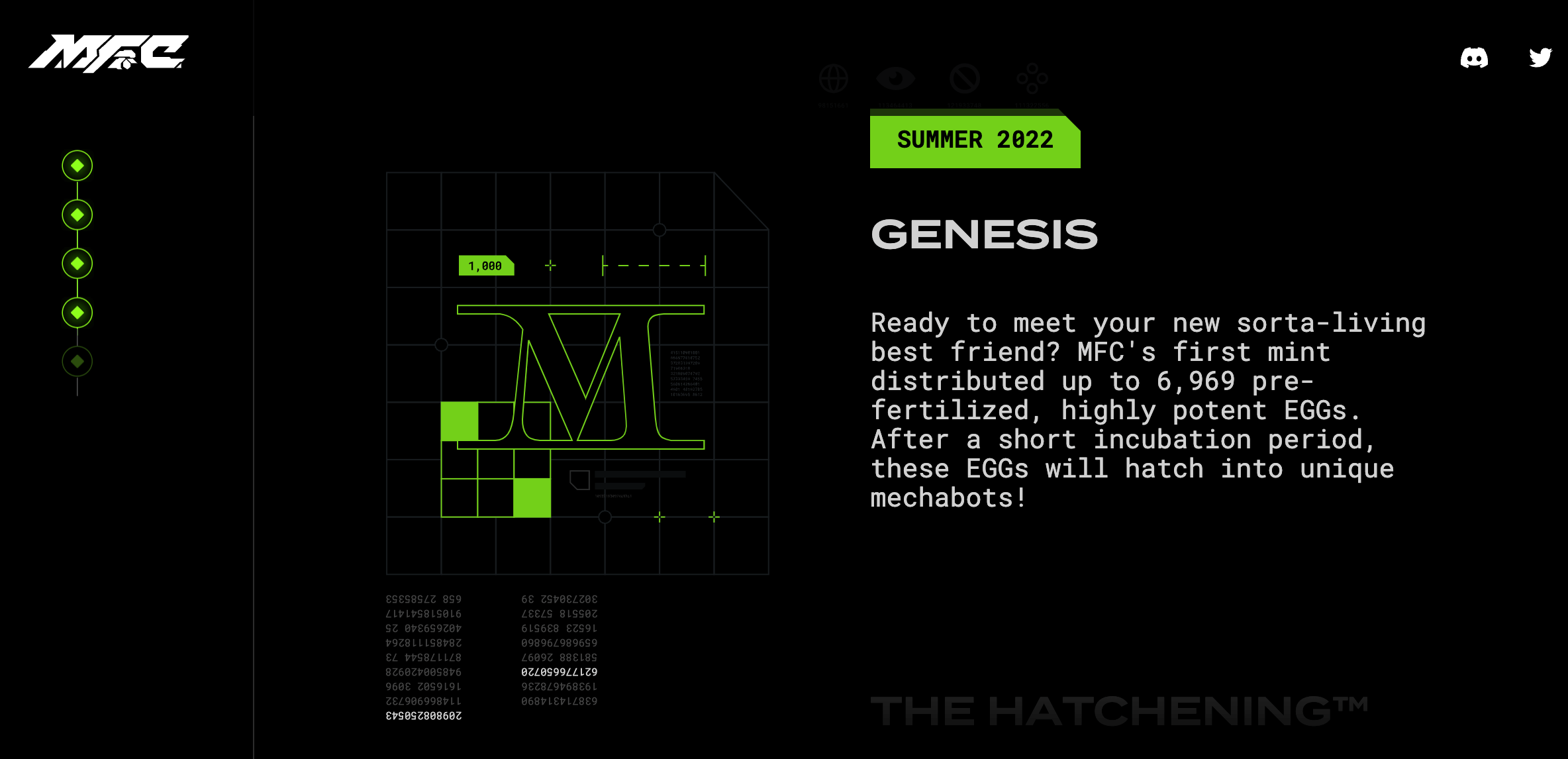 Players then received a media kit to build a social media presence for the bird on Twitter.
Players care for and develop their birds by participating in a series of in-app mini-games. They learn combat moves and level up while preparing for and participating in amateur fights in Cockpits.
The AI comes into play during combat when the robot chickens battle each other autonomously. Players watch as their birds compete but have zero control over what happens in the arena.
Over time, the bird develops a unique personality based on the time a player spends with it and its performance in combat. The more time spent training a character, the happier it is and the better it fights. The less time spent with it, the more angry or difficult it becomes and the worse it fights.
As a bird develops and participates in AI-based autonomous combat, its player/owner shares accomplishments on its Twitter account to garner prizes or media attention from the Mecha Fight Club team. The team, in return, uses that media to promote the project further and shine a spotlight on Irreverent Labs' tools.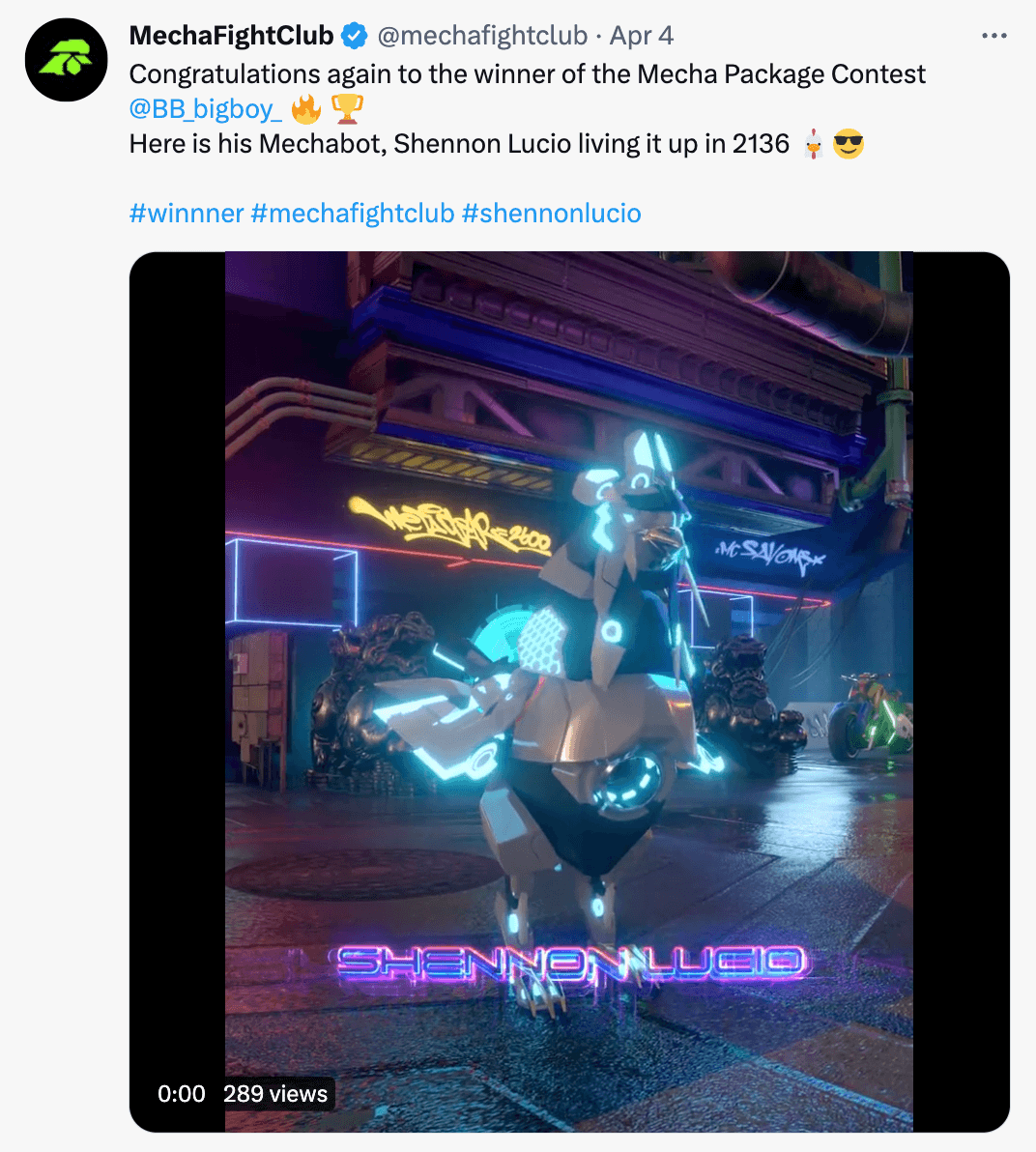 The cockpits were recently opened to more players so the team could get feedback and improve the quality of the AI-powered combat mechanic. When the AI-powered combat is dialed in, they'll move on to developing the Cocktagon arena for professional bouts.
Taking Things Public
The general public should be able to see the game within three months, but if you're hoping to play Meta Fight Club, you're in for a long wait. There are no plans to issue additional NFTs until Irreverent Labs completes a few more iterations of the game and monetizes its tools.
The first tool to watch for is a text-to-3D video prediction tool scheduled to release in July 2023.
Other Notes From This Episode
Where to subscribe: Apple Podcast | Google Podcasts | Spotify | Amazon Music | RSS
✋🏽 If you enjoyed this episode of the Web3 Business Podcast, please head over to Apple Podcasts, leave a rating, write a review, and subscribe.
Disclaimer: The information provided on this website is provided solely for educational purposes and does not constitute any advice, including but not limited to, investment advice, trading advice or financial advice, and you should not treat any of the website's content as such. Social Media Examiner recommends that you independently research any information contained on this Website and that you speak with an investment professional before making any decision to purchase, trade, hold or sell cryptocurrency. Nothing herein should be treated as a recommendation to buy, sell or hold cryptocurrency. Social Media Examiner cannot guarantee the accuracy of any information listed on the website and is not responsible for any missing or wrong information. All information is provided as is and should be used at your own risk. Social Media Examiner disclaims all responsibility and liability for your use of any information found on the website.