Thinking about diving into Web3 for your business? Wondering how you need to shift your mindset to be successful?
In this article, you'll discover the unique benefits of Web3 for businesses, how the culture differs from what you're used to, and key ingredients to a successful project launch.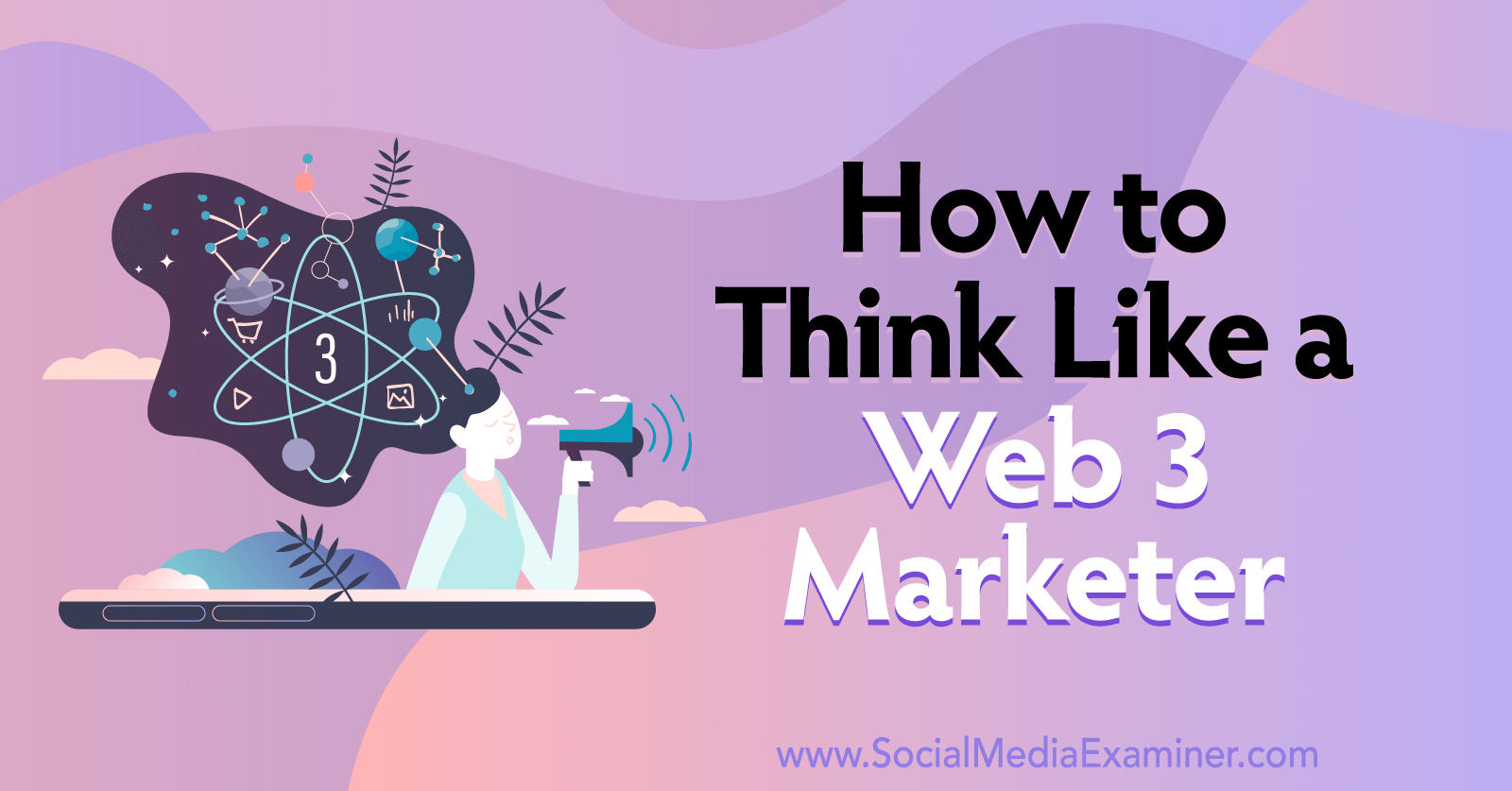 Why Businesses Should Start Paying Attention to Web3
Web3 and the technology powering it are revolutionizing nearly every industry. If you look at marketing specifically, the technology will unlock a number of new capabilities in the areas of customer acquisition, retention, and loyalty. All of these common themes are activated in an experiential way now because of blockchain and Web3 technology.
Think about how advertisers are already being forced to change their strategies due to privacy demands and ad blockers. Consumers want to control their own experiences online and not be trapped or forcefully surrounded by advertising constantly. As we see the efficacy of traditional advertising decreasing, we're going to have to find ways to monetize our projects and websites.
For example, the Gather Network has developed technology that uses website visitors' unused processing power while they're reading your publication to generate tokens for your business. In the next 3-5 years, there could be a tipping point where the proceeds from unused processing power become more valuable than ad revenue. This is just one example of how Web3 technology is generating new ideas for business.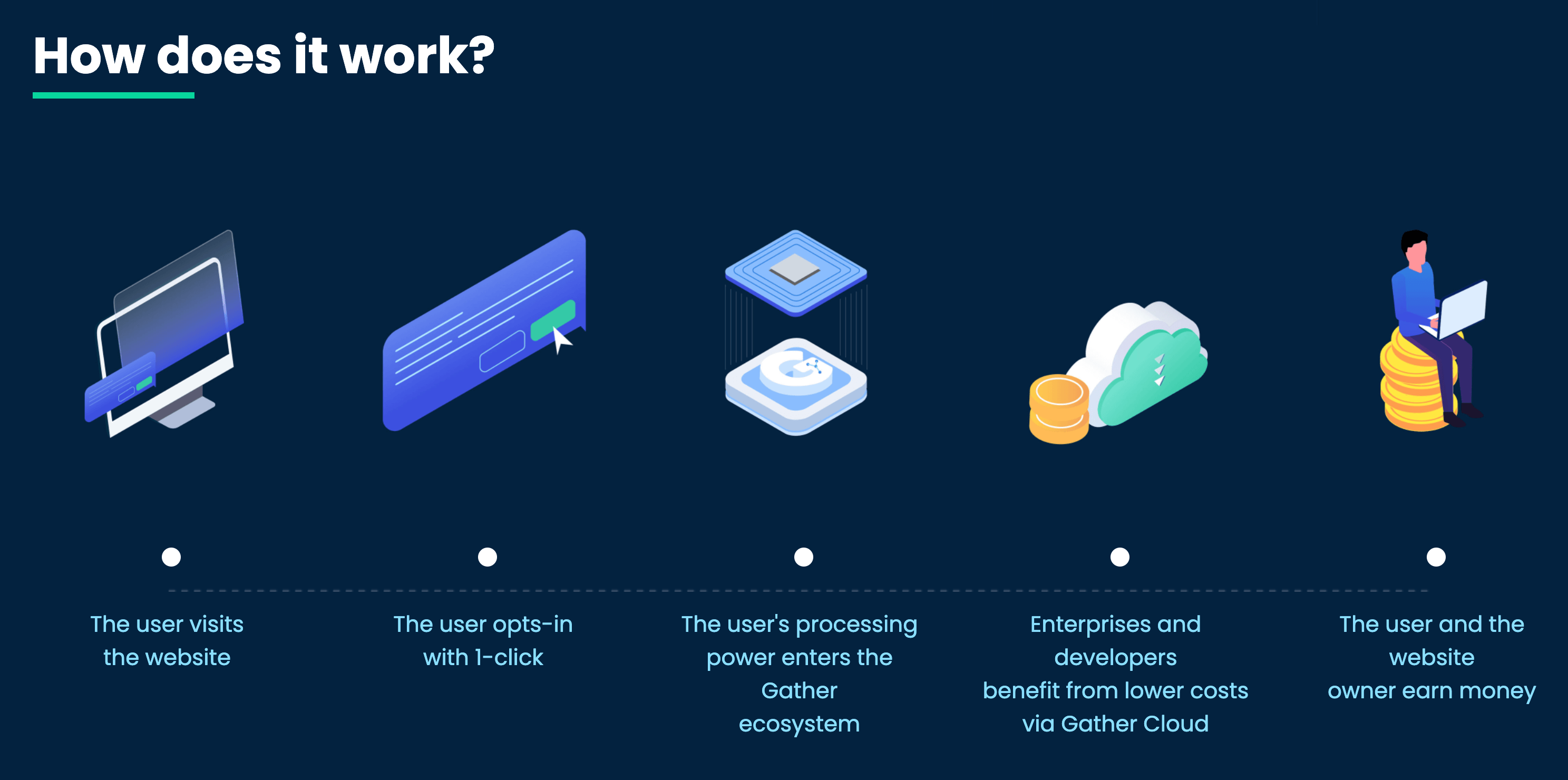 Everything you thought was valuable in the world of marketing and advertising is changing and your business has to adapt. Ads are getting harder and more expensive to deliver. People are tired of being sold to. Not only that, people are tired of being the product. Creators are tired of providing and building value only to have the centralized platforms reap the benefits.
All told, Web3 is changing the landscape and the way the business of content creation is done. It's placing more power into creators' hands to design what they want and decide how they'll offer it. Web3 is knocking out a layer of legal red tape and agents that go with along with distributing content.
For instance, if you're a creator who draws comics, you can offer digital collectibles directly to your community. If someone buys an NFT of one of your comic characters, they could use it in a commercial for their restaurant. It's just a commercial studio asset at that point, blending the lines of intellectual property (IP) and customer retention strategies.
The technology of Web3 will offer new opportunities for businesses. There will be many more use cases to come from being able to prove digital ownership of certain assets and remove the middleman. It's an exciting time to be a marketer, watch all of this unfold, and help shape it.
Understanding Key Cultural Differences Between Web3 and Web 2.0
As we move into Web3, there are some key cultural differences you'll notice right away.
For starters, you've probably heard two terms associated with Web3: decentralized and anti-establishment.
The world of Web 2.0 is just the opposite; it's very centralized and guarded. A handful of organizations have amassed a lot of power and extract, collect, and store data from every user on their platform and then use that data to build their wealth.
Nothing about the social media world, where the majority of marketers are entrenched now, is collaborative and community-led, despite how often platforms use the term community. With social media, one man controls nearly everything that happens on Facebook and Instagram, which is very much the opposite of anti-establishment. Social platforms tell you what you can and can't do, and if you violate their rules, they can remove you.
This is the world we're familiar with so it may feel a bit jarring at first to enter a space where everything is more open. Where the codes and innovations are sitting on the blockchain free for anyone to build on and share. Where ownership is distributed among users, creators, and organizations.
At its core, Web3 is an open collaborative environment. It's almost like everyone's building the metaverse together, which is one of the more refreshing components of the culture.
Key Elements to a Successful Web3 Launch Strategy
If your business is moving into the Web3 space, here are some important considerations when planning your launch strategy.
Defining Your Target Audience
The first question is what any good marketer asks: "Who is my audience?" You have to know who you'll be messaging and how knowledgeable they are in the space. Only then can you develop a marketing plan to fit the community-lead, collaborative world of Web3.
For example, DigitalSelf is building experiences for audiences in the metaverse by integrating live entertainment and events. The platform allows people to attend a live concert, a festival, a sporting event, or even a conference via a headset using virtual reality.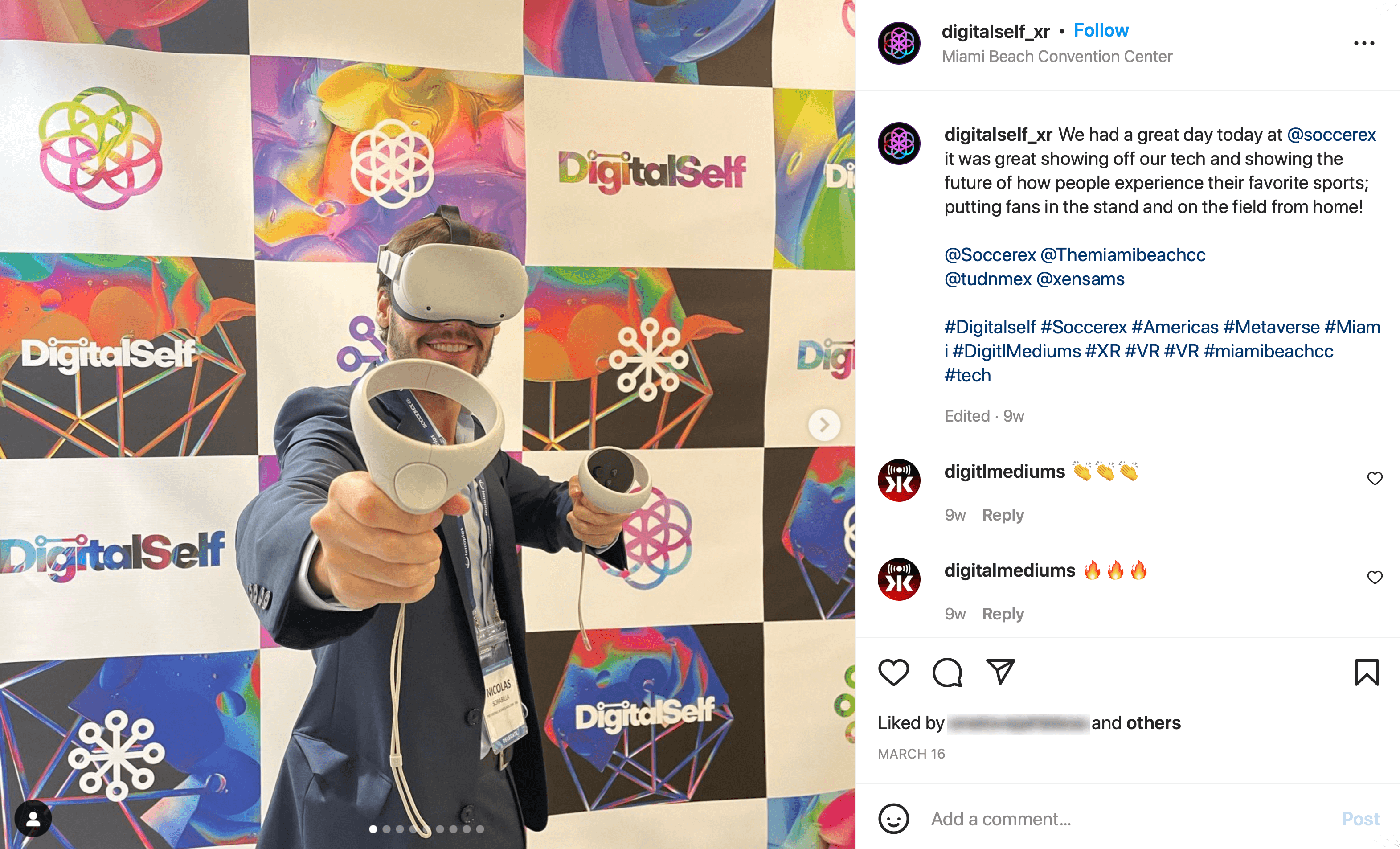 They've built their platform with two communities in mind: the general public (fans of different sporting teams, for example) and people who are "crypto native," who've been in the space for a long time. To accommodate the mass public, DigitalSelf built wallets into the system so people don't have worry about learning how to set one up.
At the same time, the platform gives the crypto native community the ability to come anonymously, connect a wallet, make a purchase, and leave. The company wants to make sure they're communicating with this audience too and designing systems and interactions that give them an opportunity to engage.
So it's crucial to know who you're communicating with first and then figure out how best to do that. Right now, the Web3 world is still small but it won't take long before there's a massive onboarding of people all over the world. You need to be ready for this shift before it starts.
One aspect of this will be the need to educate your audience. Someone who's done a great job of this is Gary Vaynerchuk with his VeeFriends. He's gone out of his way to educate his large audience to onboard them into the world of crypto and Web3. While educating his wider audience, he also had to cater to crypto natives because they're already inside Web3 and doing the most investing.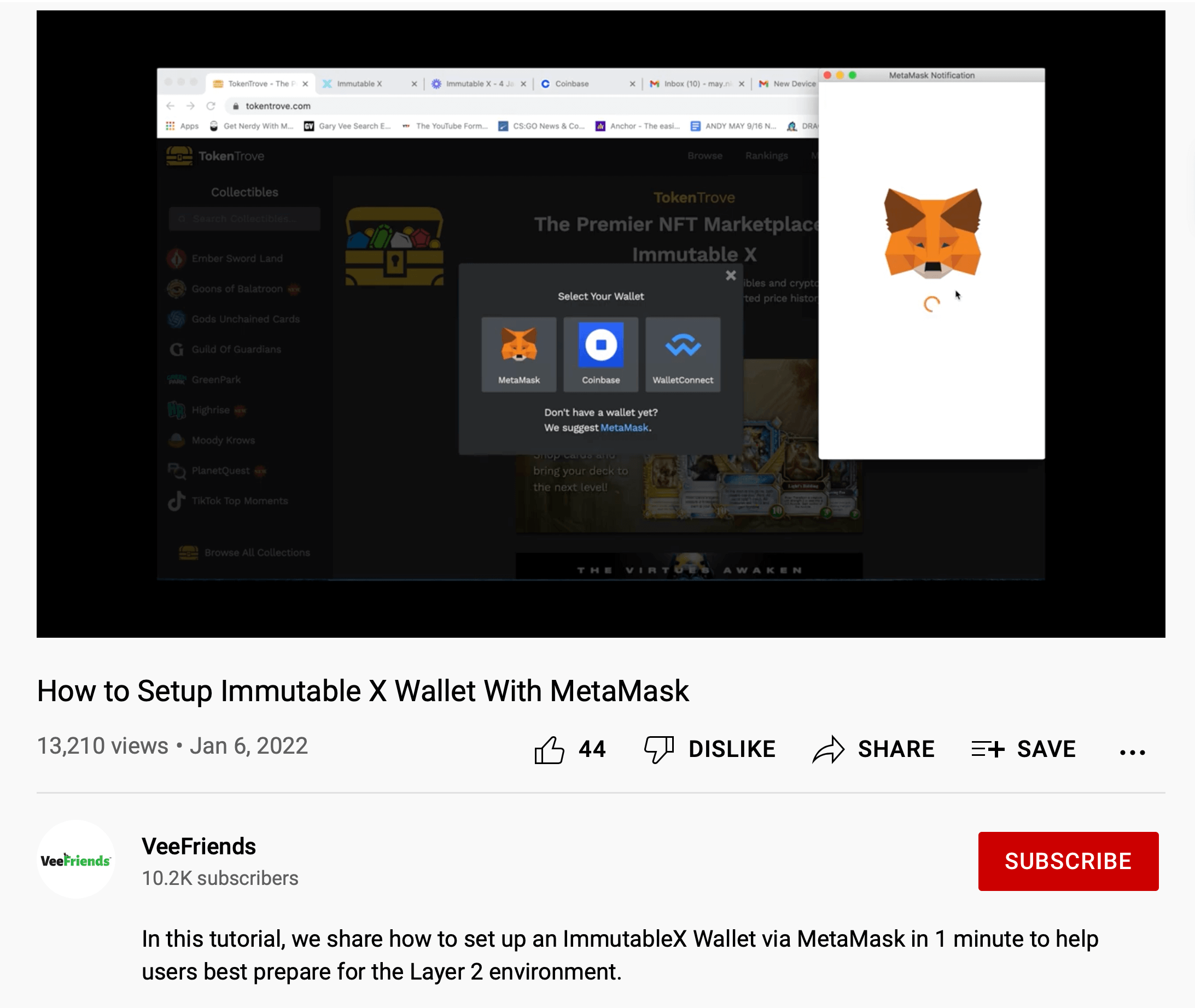 It's a delicate balance of talking to the people you know are going to spend the most amount of time and money investing in your Web3 project while educating the curious on the merits of such an investment. And you have to take into consideration the type of launch you're planning.
Developing Your Community
The biggest part of any launch strategy inside Web3 is going to be community development. You need to start thinking about how you're going to source your community and attract interest. Identify where you're asking people to convert to so you can have real engagement with them and educate them about the launch.
You're not necessarily trying to build a small community that will grow over time; you need to oversell your community before you launch your project. And this community needs to have a relationship and a real connection with you or they aren't going to buy.
As an example, Sylvester Stallone's PlanetSLY project has over 26,000 members in their Discord audience today and will be selling 9,997 NFTs in total. People who hold three of these NFTs will get an in-person experience with Stallone. Based on the current size of the community and the incentive for people to buy multiple NFTs, that project has the potential to be very successful.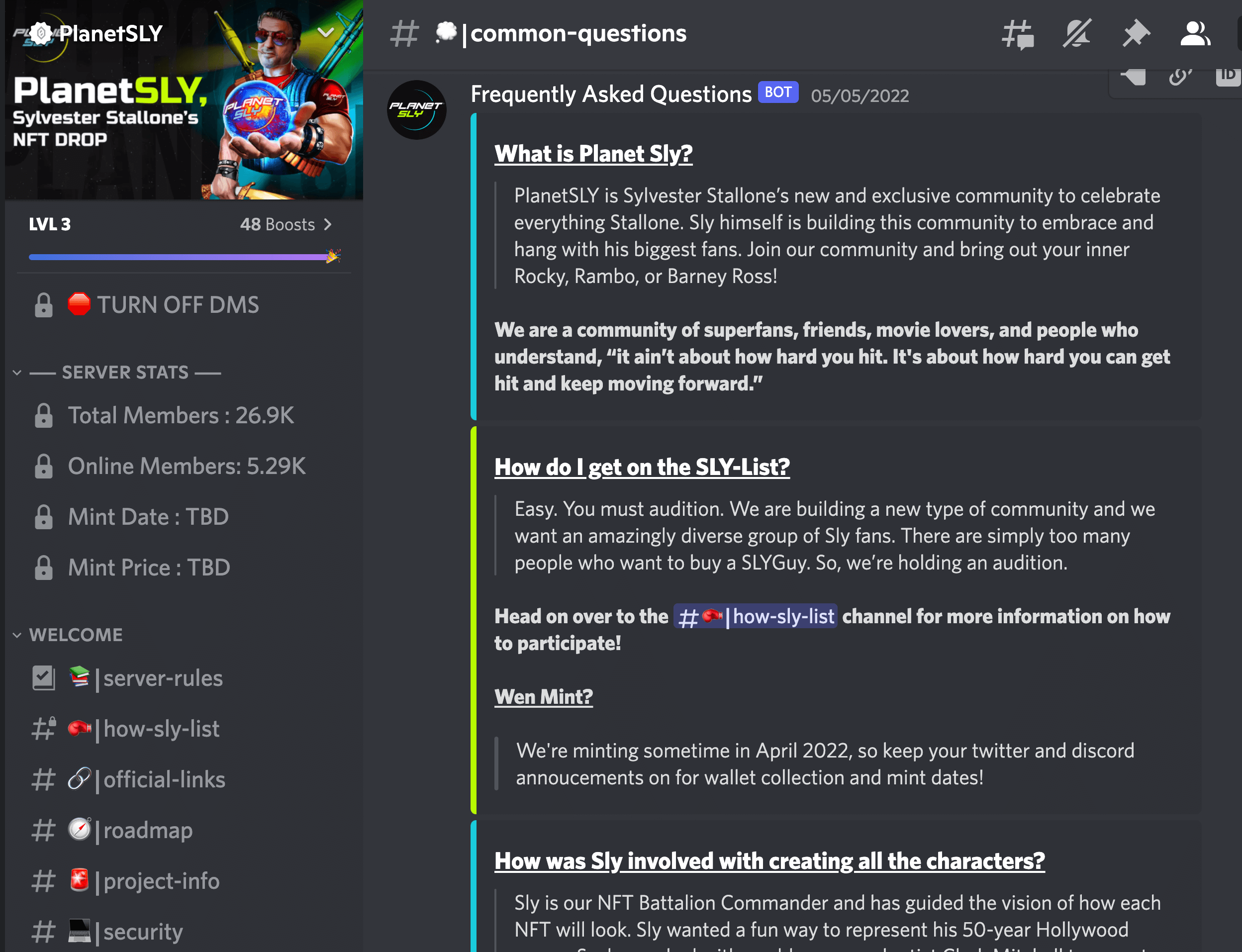 It's important that you be hands-on in your community. You can't just set up a Discord server for your project and expect the community to manage itself. You need to assemble a team and a communications plan to ensure your members receive important messages and announcements, whether it's through your Discord or via a more traditional email newsletter.
Consider hiring an experienced Discord community manager. While it's OK to build bots to answer common questions and greet people and show them around your Discord server, you also need to have a human presence.
Some Discord communities are also taking advantage of the platform's live audio spaces. They allow you to hold live events and do Q&As with your project's founders.
You could also host live events with Twitter spaces. The advantage to doing it on Twitter is the spaces would be public so non-customers could also watch them and decide whether they want to buy into your project on the secondary market.
Other Notes From This Episode
Where to subscribe: Apple Podcast | Google Podcasts | Spotify | Amazon Music | RSS
✋🏽 If you enjoyed this episode of the Crypto Business podcast, please head over to Apple Podcasts, leave a rating, write a review, and subscribe.
Disclaimer: The information provided on this website is provided solely for educational purposes and does not constitute any advice, including but not limited to, investment advice, trading advice or financial advice, and you should not treat any of the website's content as such. Social Media Examiner recommends that you independently research any information contained on this Website and that you speak with an investment professional before making any decision to purchase, trade, hold or sell cryptocurrency. Nothing herein should be treated as a recommendation to buy, sell or hold cryptocurrency. Social Media Examiner cannot guarantee the accuracy of any information listed on the website and is not responsible for any missing or wrong information. All information is provided as is and should be used at your own risk. Social Media Examiner disclaims all responsibility and liability for your use of any information found on the website.