Want to build a community for your business or cause? Not sure how to manage it at scale?
In this article, you'll discover the story behind the ConstitutionDAO from its lead community moderator and how they built a thriving community inside Discord.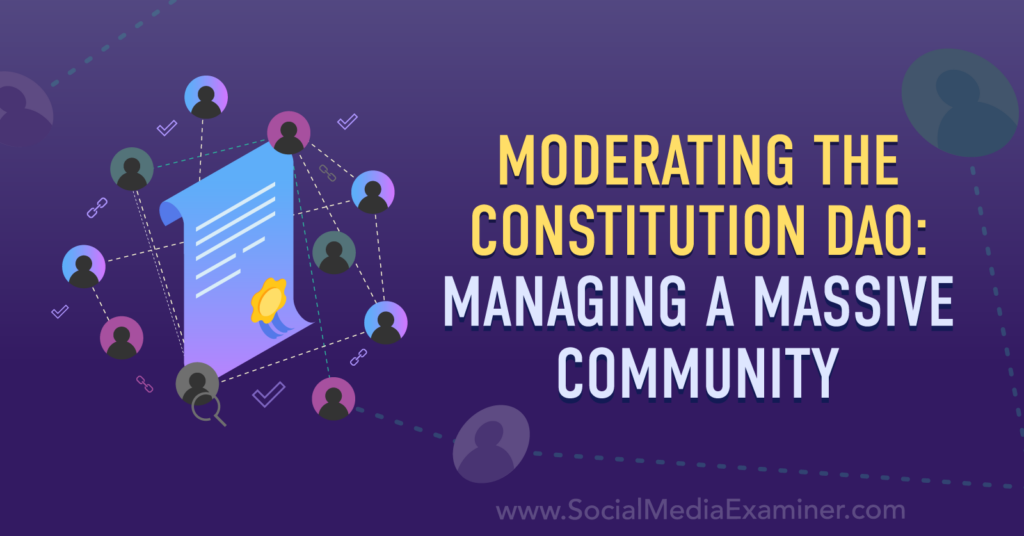 The ConstitutionDAO's Bid to Buy a Copy of the U.S. Constitution
In 2020, Sotheby's announced that the last original copy of the U.S. Constitution not already owned by an organization was going to be released for auction. In response to that announcement, someone tweeted the idea of creating a DAO to buy the Constitution.
Whether he intended his tweet to be in jest, it soon went viral. A small group called the ConstitutionDAO was formed and they began chatting about how to go about doing this.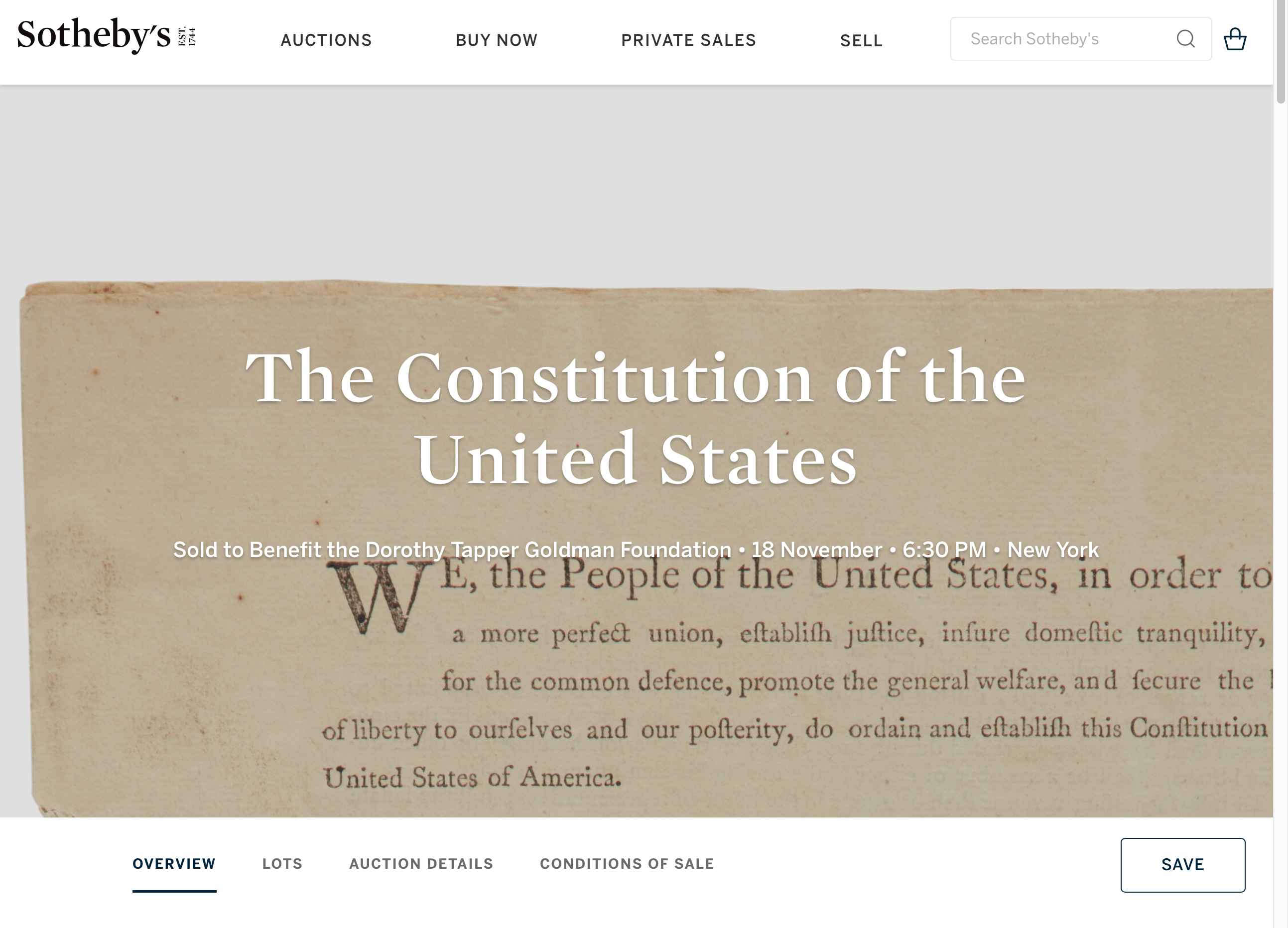 The group decided to start their core community on Discord, a popular social platform for cryptocurrency communities, and began taking steps to form a decentralized autonomous organization (DAO).
One thing that set the ConstitutionDAO apart from other DAOs was the idea that it was entirely donation-based rather than investment-based. And because of that, they had to design a system and workflow for refunding those donations should the DAO not win the auction.
In other investment-based organizations, if the organization fails, the investors don't necessarily receive their money back. So this was an entirely new concept at the time.
The first couple of days were, of course, a bit slow as they were putting together the pieces. However, it didn't take long for the idea to really take off and the community to balloon to upwards of 20,000 members inside their Discord server. By the time that last copy of the U.S. Constitution went up for auction, the ConstitutionDAO had raised more than $40 million in their attempt to win.
When you think of a DAO with thousands of people coming together to help an organization work toward its mission, it feels revolutionary. Especially when you compare it to the traditional ways that companies raise funds and make decisions about the future of the business.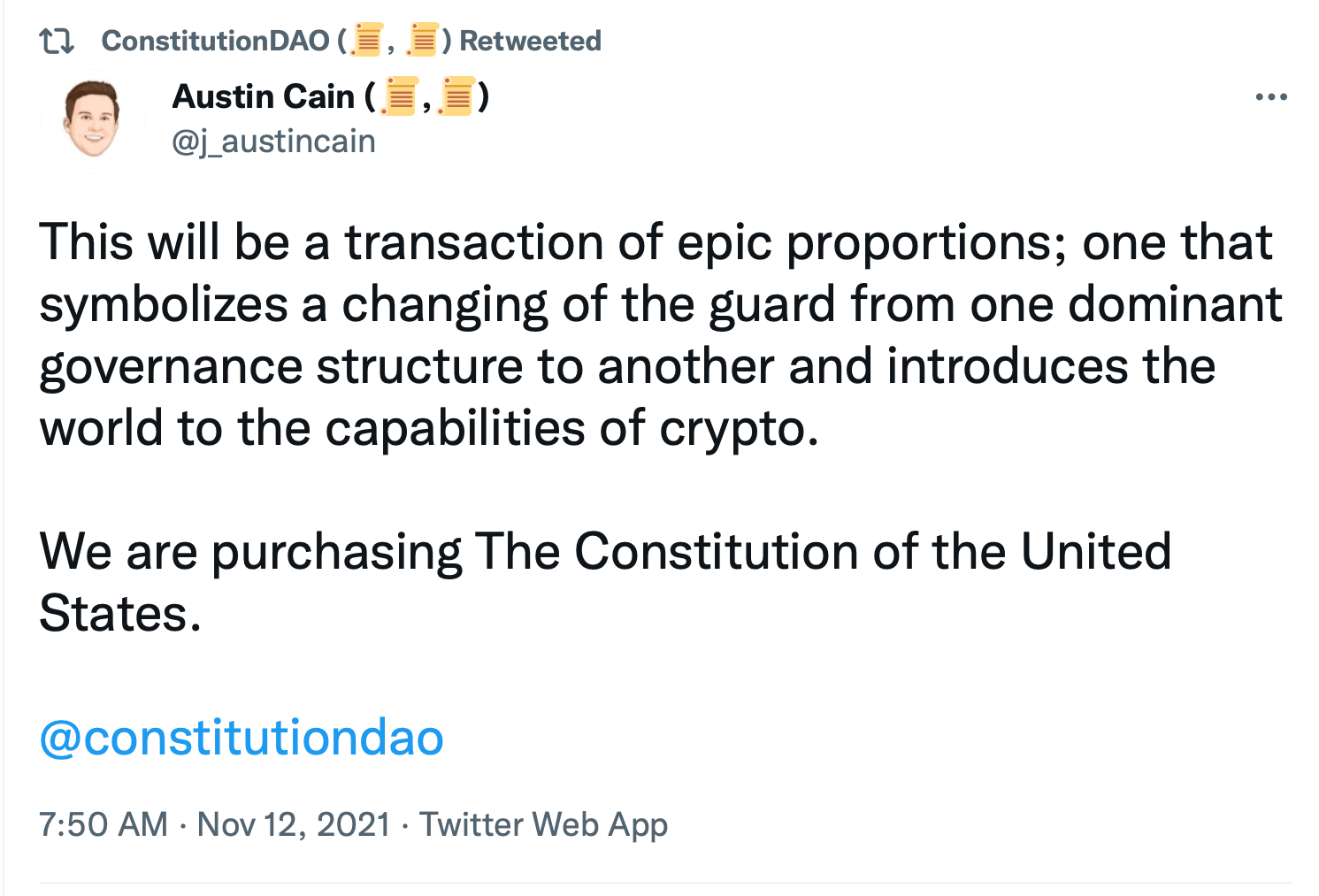 Challenges the ConstitutionDAO Faced Managing Their Large Community
While the ConstitutionDAO was donation-based, a crypto-enabled Kickstarter if you will, many of the channels in the group's Discord server were similar to what you'd find in any corporate entity—legal, finance, marketing, and the like.
Here's how the moderators approached managing their community on Discord.
Managing the Messaging
One important task of the moderators was ensuring that everyone involved in the DAO understood the group's mission, what they were involved in, and how it was going to work.
Of course, with a community of 20,000 people, you'll attract some people who are on the same page as you, understand everything, and follow along with all of the announcements. But you're also going to attract people who don't understand what they're participating in or what they've bought into. Therefore, moderators need to dedicate some time to educate people at all levels of knowledge and understanding.
For example, when Sotheby's announced that the Constitution would be going up for auction, they also announced that the minimum bid would be $20 million. So the ConstitutionDAO knew that if they wanted to be competitive, they'd need to raise much more money.
However, as they continued to market the ConstitutionDAO and raise the money, some participants started to question why they were still raising the money after hitting the $20 million threshold.
It soon became obvious that these questioners didn't fully understand that the DAO wasn't simply buying the Constitution; rather, they were attempting to win the Constitution through an auction. It was important for moderators to recognize the confusion about how auctions work and convey why it was important to fundraise well beyond the $20 million mark.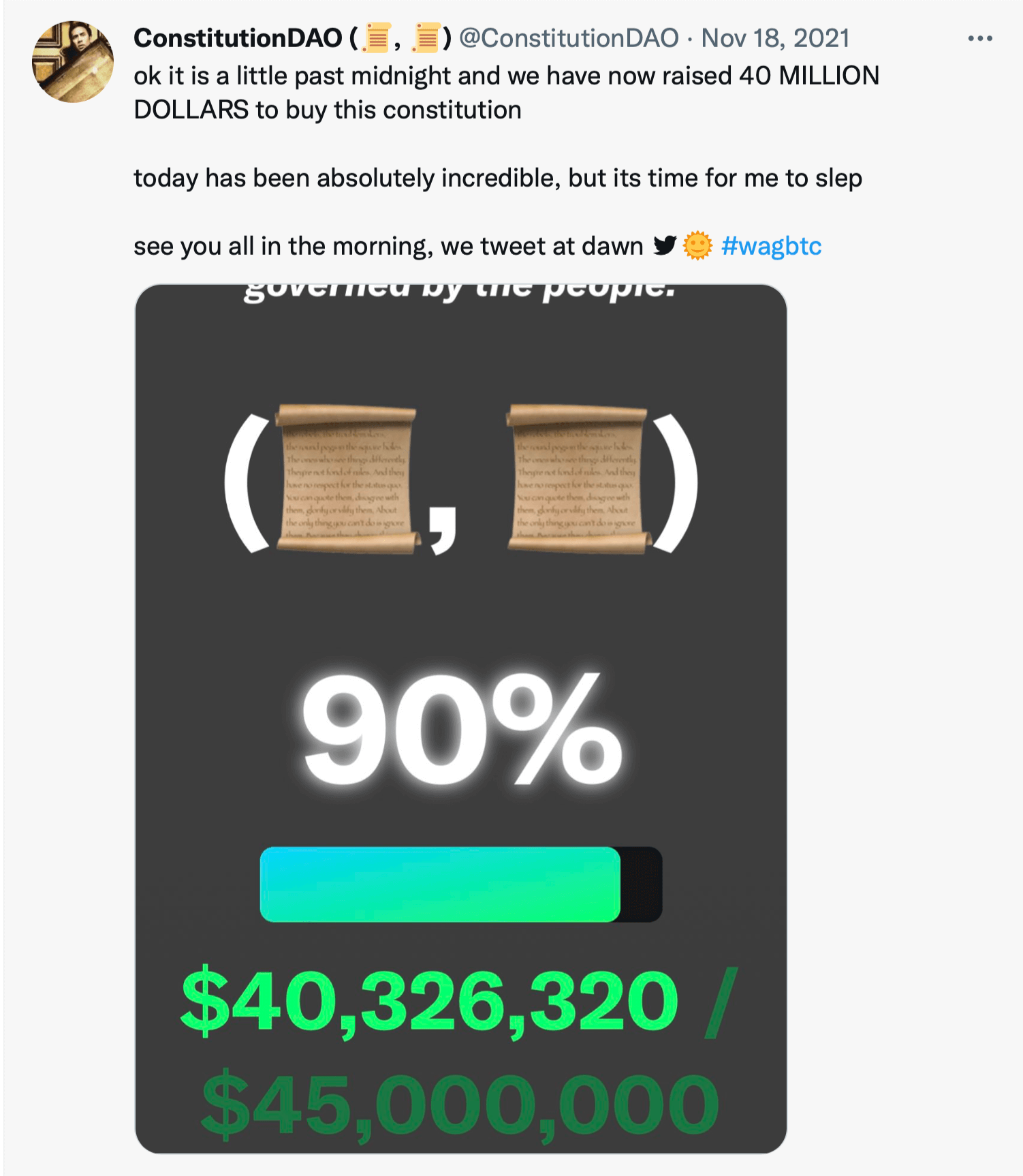 Meeting the Needs of a Global Community
Another hurdle for moderators of the ConstitutionDAO was addressing the global aspect of their community. Unlike other platforms that give communities the same basic cookiecutter features, Discord allows community leaders to build the features they wish to integrate. They might do this by creating different categories or channels, using bots to perform certain actions, and offering various other features. Therefore, no two servers on Discord are alike.
However, as the community exploded so fast, the ConstitutionDAO had to quickly create channels for different languages, as well as find moderators who could monitor the Discord for all time zones. Because cryptocurrency is 24/7, that meant having someone monitor the server at all times.
Overcoming FUD
The acronym FUD stands for fear, uncertainty, and doubt.
And for just about any business venture, FUD can play a significant role in a campaign's success. If the business owner or marketer can't alleviate their audience's fears, explain the uncertainties, or relieve doubts about their products or services, then that campaign isn't going to sell very well.
In cryptocurrency, FUD can blow up pretty quickly. Even the slightest hint of a "scam" can cause widespread FUD to infiltrate the community, scaring off active participants and alienating prospects. If FUD isn't contained, addressed, and alleviated quickly, a DAO runs the risk of seeing its members—its owners—selling off their tokens and the value of their entire community plummeting.
The ConstitutionDAO managed this with their global moderating team. Once a couple of questionnaires asked about why the DAO was continuing to raise so much money when the questioners thought it only needed $20 million, the impact was felt seconds later when hundreds of people started asking the same question.
Thankfully, the moderators were able to educate the questioners and relieve those doubts. But in a less-organized DAO, this could have turned into a real struggle that could have led to widespread defunding of the project.
To overcome FUD, the ConstitutionDAO built a team of moderators that could monitor the Discord server in every time zone. This meant that no matter what time of day it was, a moderator was there to be able to answer questions, address any new doubts, and pass on information to other moderators and the community itself.
Discord also has built-in audio and video rooms that moderators could use to hold real-time events such as town hall–style chats with their communities. This helped them disseminate information to their community at large and clear up any questions when an announcement was first made or any change was coming up.
What Happened After the ConstitutionDAO Lost the Auction
Sadly, the ConstitutionDAO was outbid on the auction. After losing, it didn't take long for the entire community to disband.
The ConstitutionDAO had implemented their refund workflows so they were able to return donations quickly to everyone who had participated.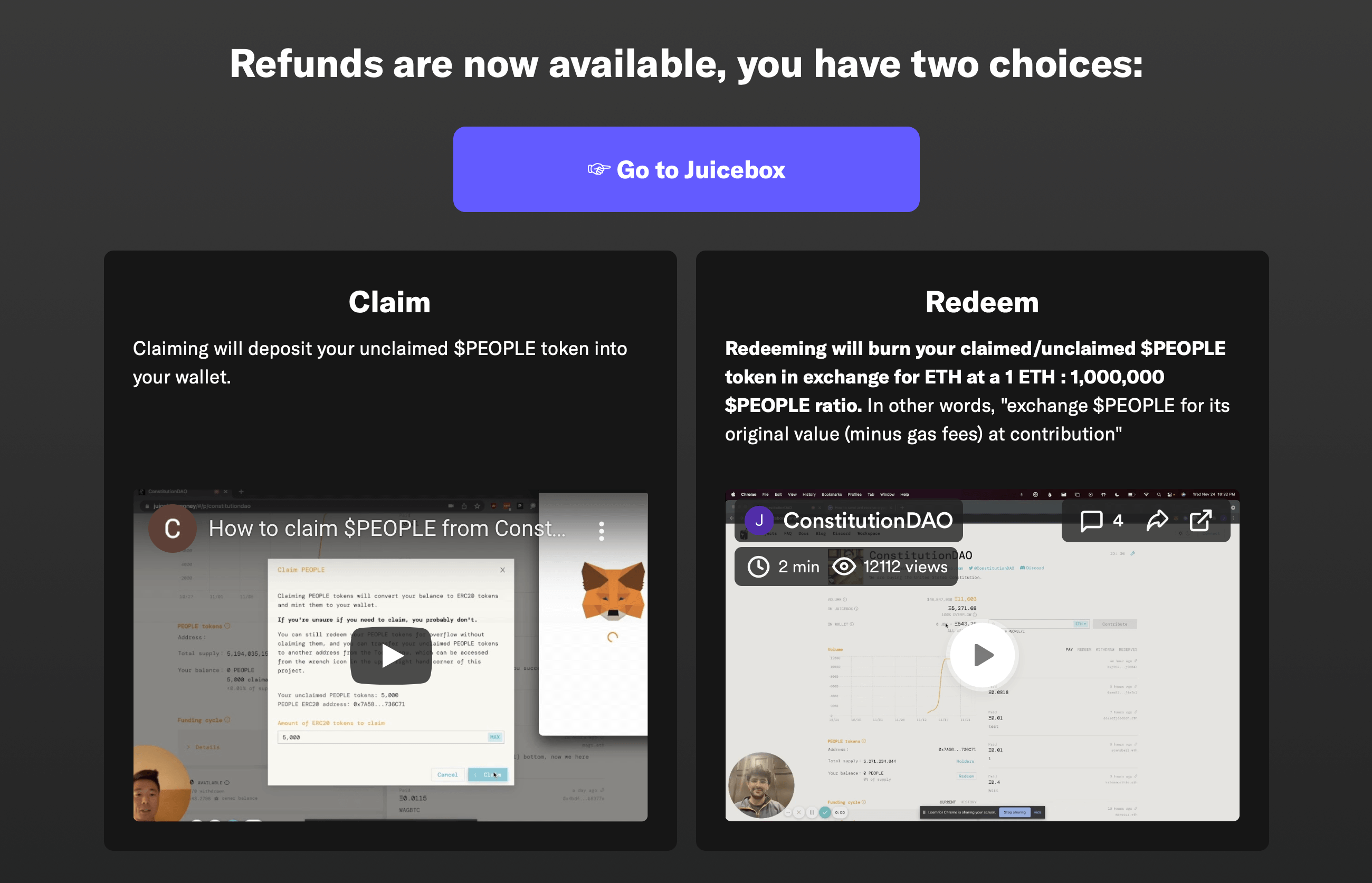 However, the spirit of the ConstitutionDAO lives on in a new project called The People's NFT. The mission is to bring together people to acquire historically significant documents and artifacts so that everyone can appreciate them.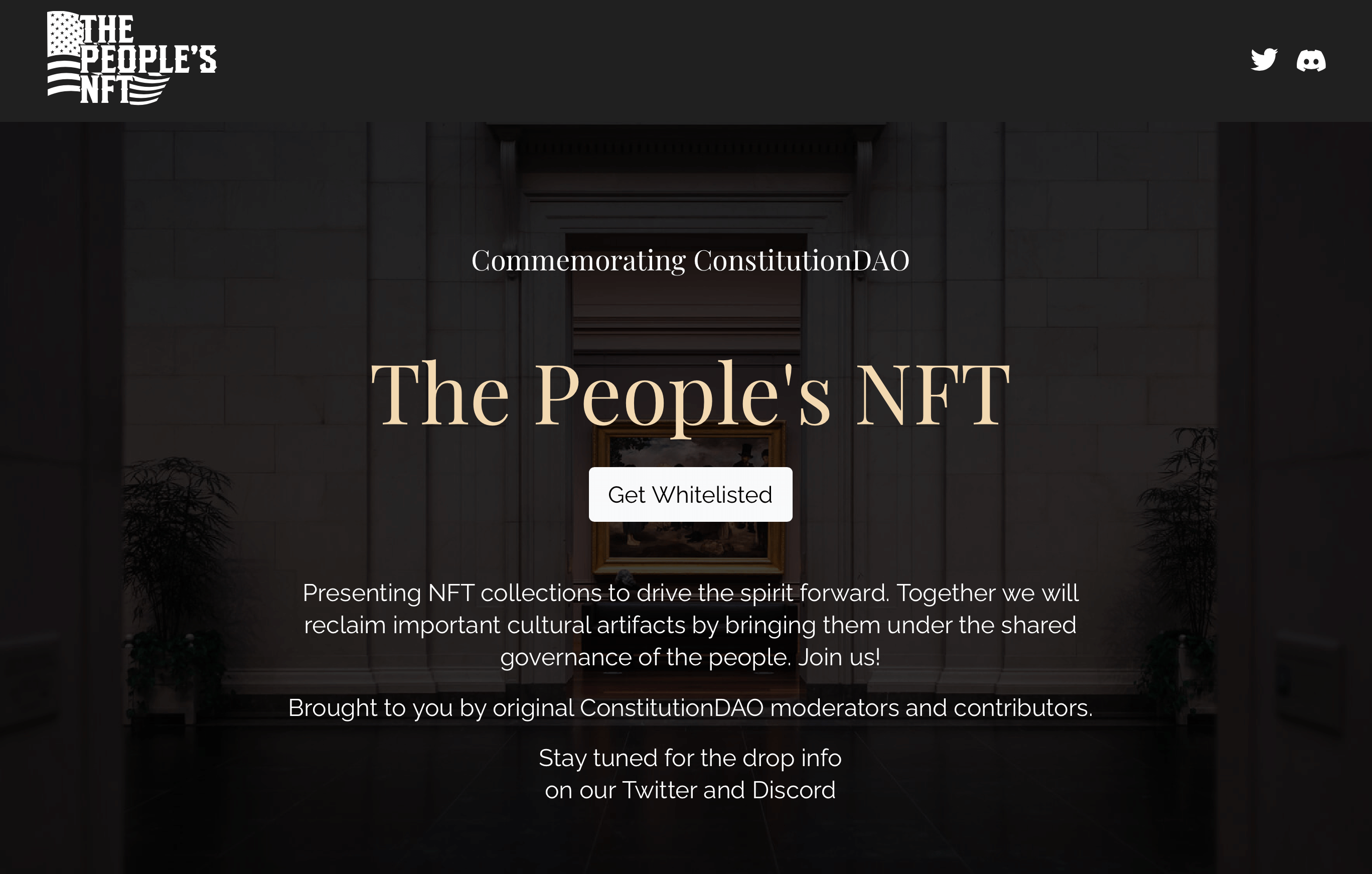 Why People Use Pseudonyms in Crypto Communities
If you're new to the crypto space, you may wonder why people often use pseudonyms rather than their real names. It's important to understand that in cryptocurrency communities, and Web3 in general, transparency comes in an entirely new format.
In traditional business, brands and marketers engage with their communities using their personal identities, sometimes in addition to their logos and company branding. This helps establish trust with their customers and a deeper connection with their audience, which prefers to see the people behind the brand.
Right now, a lot of our finances are tied to a connected network. We get paid, we bring in income, we get a return on our investments, and that revenue gets deposited into a banking system.
Later, we can withdraw that money to pay for our expenses, tools, and marketing. And that same money goes back into the financial system and someone else's bank account. In many cases, it can even happen automatically and without having to personally travel to a physical bank location to start the transaction.
However, there's no public record of banking transactions like there is on the blockchain. There's no way for someone to start digging through the internet to find your exact net worth based on all of the transactions you've completed. The blockchain changes this. Because the blockchain is so transparent, every transaction is public knowledge and every wallet can be seen.
What this means is that on the blockchain, you can follow cryptocurrency from one transaction to the next and identify exactly who was involved with each transaction. As a means to gain some measure of privacy, many people use pseudonyms within the cryptocurrency communities.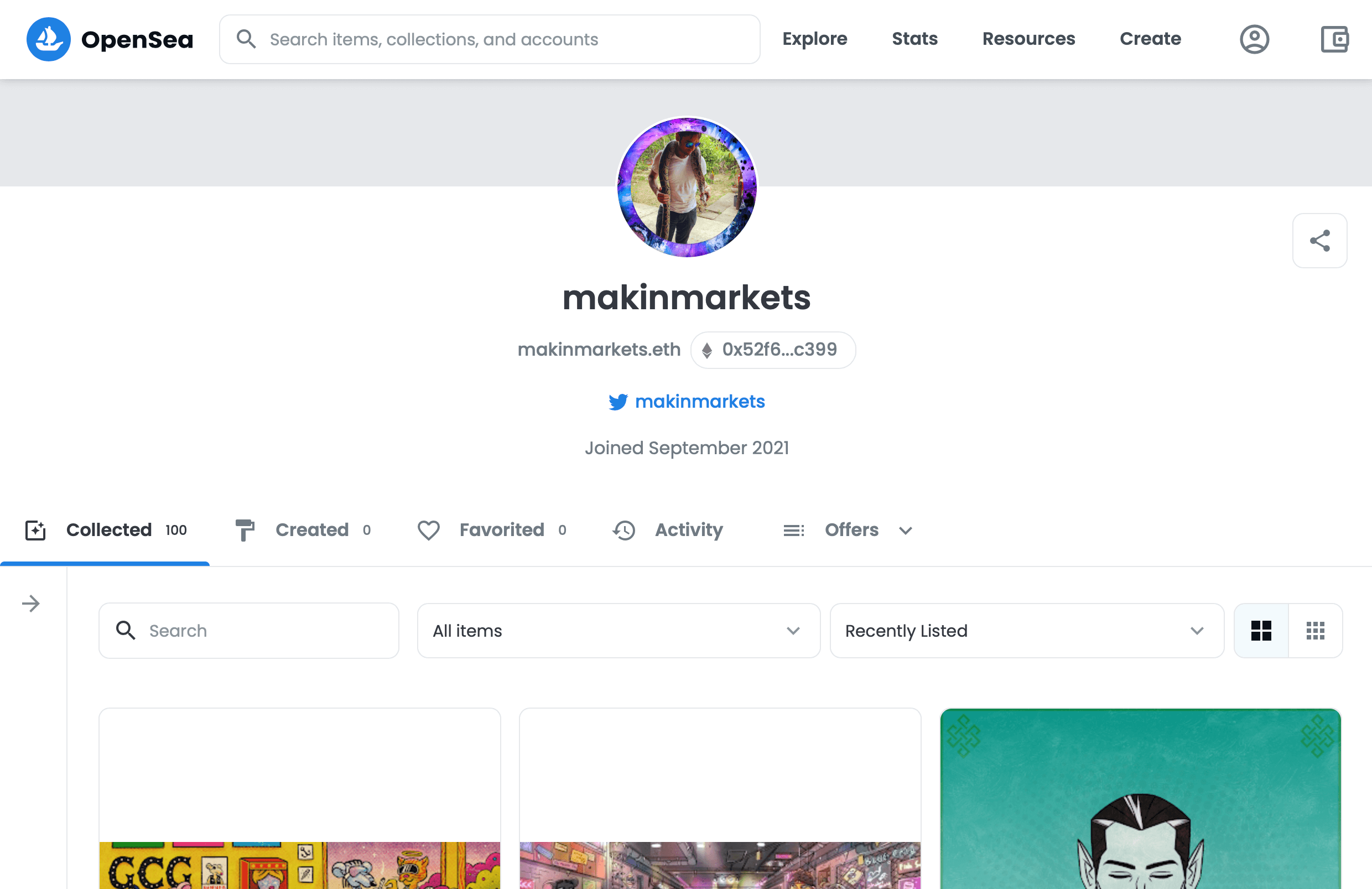 In some ways, the pseudonyms bring back the nostalgia of the old AOL instant messenger or Yahoo instant messenger, where people would come up with creative usernames and build entire personas around that username. And in some cases, people using pseudonyms may not even have any privacy concerns about their transactions. They just may be using pseudonyms to assimilate into the culture of their cryptocurrency community.
However, as more businesses start looking into how they can incorporate NFTs and other cryptocurrency aspects into their business, this is an important shift to consider. Businesses will need to think about whether they want to engage within the cryptocurrency communities under their actual names or if they want to develop a moniker. Either way, it'll take a mindset shift to get out of the idea that by using a moniker you're no longer being transparent with your community.
On the contrary, the blockchain still forces you to be transparent with your community, but the transparency follows the transactions of your cryptocurrencies or DAO, rather than your name.
Other Notes From This Episode
Where to subscribe: Apple Podcasts | Google Podcasts | Spotify | YouTube Music | YouTube | Amazon Music | RSS
✋🏽 If you enjoyed this episode of the Crypto Business podcast, please head over to Apple Podcasts, leave a rating, write a review, and subscribe.
Disclaimer: The information provided on this website is provided solely for educational purposes and does not constitute any advice, including but not limited to, investment advice, trading advice or financial advice, and you should not treat any of the website's content as such. Social Media Examiner recommends that you independently research any information contained on this Website and that you speak with an investment professional before making any decision to purchase, trade, hold or sell cryptocurrency. Nothing herein should be treated as a recommendation to buy, sell or hold cryptocurrency. Social Media Examiner cannot guarantee the accuracy of any information listed on the website and is not responsible for any missing or wrong information. All information is provided as is and should be used at your own risk. Social Media Examiner disclaims all responsibility and liability for your use of any information found on the website.