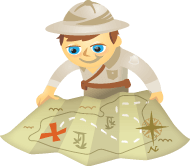 Do you want to sell on Facebook?
Wondering how to increase product sales without investing in Facebook ads?
In this article, you'll discover how to organically optimize your Facebook page for more sales.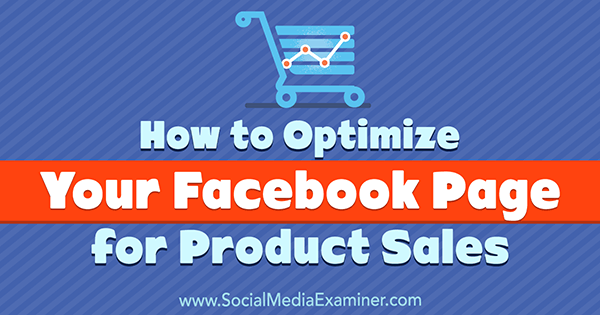 #1: Choose the Right Facebook Page Type and Category
Every business is different, and how you optimize your Facebook page for sales depends on what you sell and how you sell it. For example, a consultant needs people to book appointments, a restaurant or hair salon wants to drive customers to their physical location, and an ecommerce business sells products online.
Facebook has pre-made page templates to help you promote your products most effectively. To find these templates, go to Settings and click Edit Page on the left.

Pages automatically start with the "default" template but you can change it to any of the following:
Services
Shopping
Business
Politicians
Venues
Nonprofits
Restaurants and Cafes
Before you select a different template, look at the recommended settings for the template (including the order of the tabs). Changing the template will automatically change your call to action (CTA) and the buttons available on the toolbar. Any existing tabs you have that don't fit into the template may also be erased.
To explore the different templates, click the Edit button to the right of your existing template.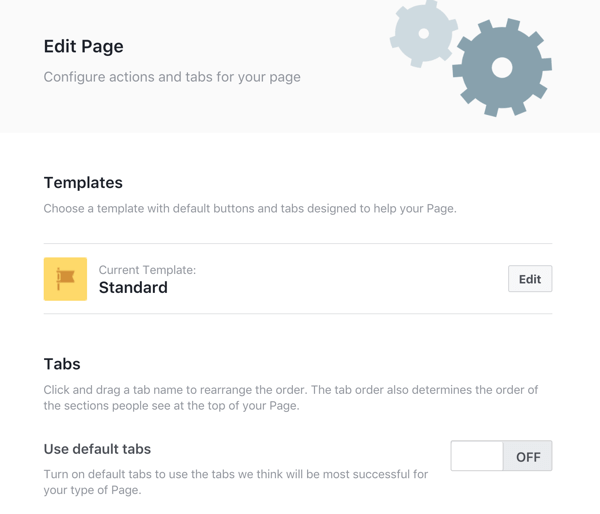 In the pop-up box, scroll down to the template you're interested in and click View Details.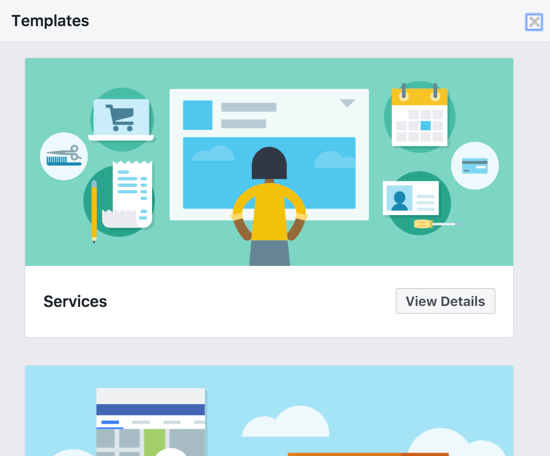 Review the recommended settings for the template, and if needed, adjust your page manually before you apply the template.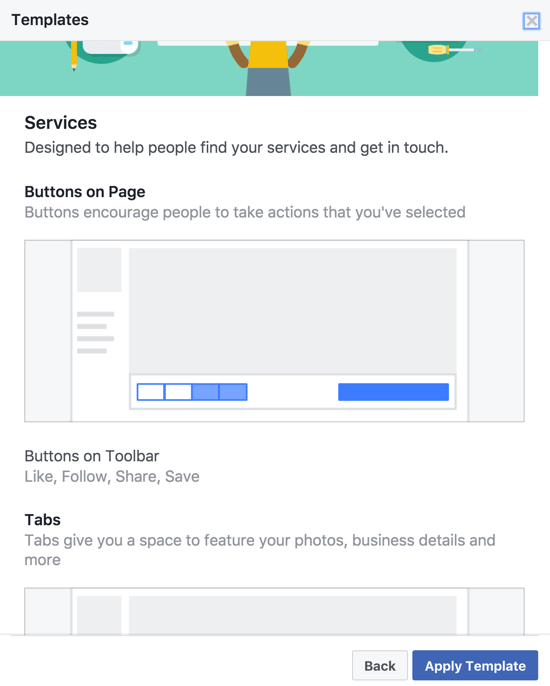 Only the Services and Shopping templates have built-in Shop sections, which allow you to extensively feature products on Facebook. However, you can manually add the Shop or Services tab to any template.
To do this, scroll to the bottom of the Edit Page section. At the bottom of the list of existing tabs on your page, click Add a Tab.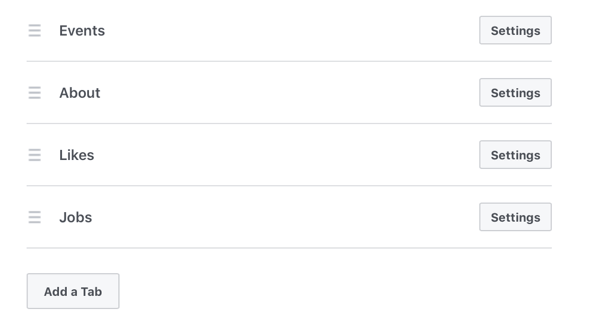 Then choose which tabs to add to your site.
🌟 Ready to Supercharge Your Social Marketing Strategy? 🌟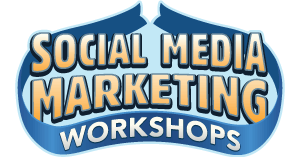 Struggling with your social marketing? You're not alone. The solution? The Social Media Marketing Workshops!

During these live 2 hour deep-dive workshops, you'll discover what's working now on Instagram, Facebook, TikTok, YouTube, and LinkedIn. Skyrocket your engagement, broaden your reach, and amplify your sales.

Become the marketing hero your company and clients need—without leaving your home!
🔥 Save $650 on an All-Access Ticket! Sale Ends Friday! 🔥
GET YOUR TICKETS NOW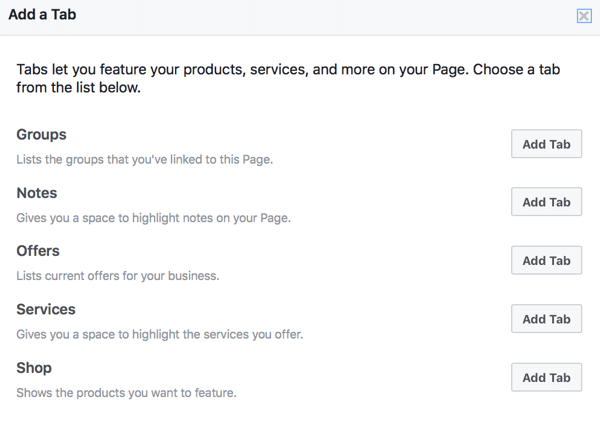 #2: Select a Sales-Oriented CTA Button
Your page's Call to Action (CTA) button sets the stage for the main action you want users to carry out. Do you want them to shop your products or call you to book an appointment? Choose the best CTA button for your business.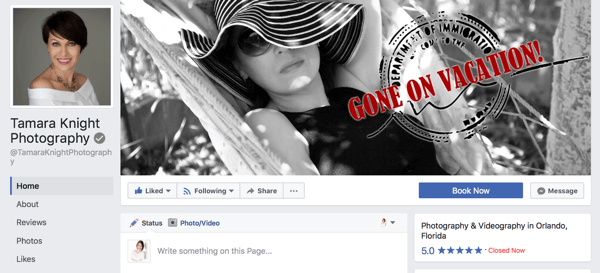 To change your CTA button, click it on your page. You'll then see a ton of different options you can choose from.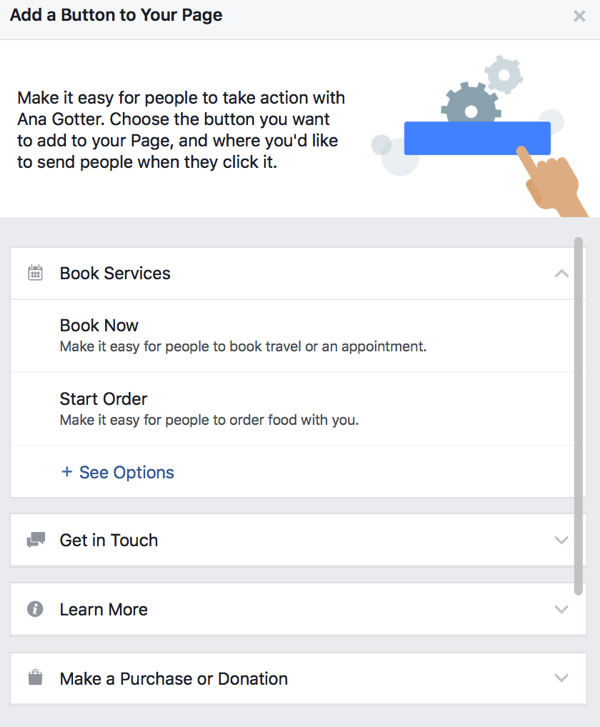 While you likely know which CTA to choose for your business, here are some general guidelines:
Select Book Services if your services are fairly straightforward and you want to optimize for appointments.
Choose from the Get in Touch options if your business can reliably and quickly answer on Facebook, and the best way to win over customers is one-on-one communication. Great examples of businesses that would find this option useful include boutique fitness studios, freelancers, and consultants.
Choose Shop Now if (like Book Services) your business sells products that can be bought fairly quickly and without needing a lot of questions answered first.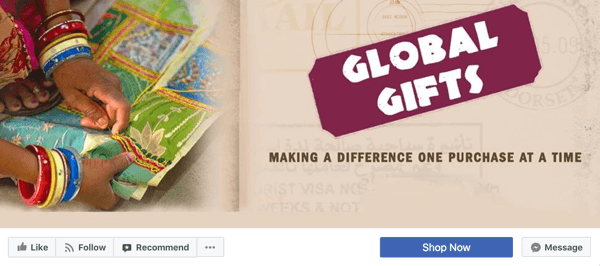 Opt for Start Order or other customized food delivery CTAs if you're a restaurant looking to optimize for takeout or delivery orders.
Pick a Learn More option if your products or services are complex, high-priced, or unfamiliar to users. They'll be more likely to click Learn More than Sign Up if they're unfamiliar with your business or product; it's a lower-pressure option.
After you decide on your CTA, you'll need to set it up. For Contact Us, as an illustration, enter a specific Contact Me page through which users can send you emails.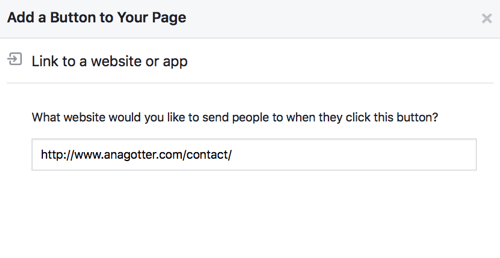 #3: Set Up a Shop Section
If you want to sell products more directly from Facebook, setting up a Shop section (if applicable to your business) is the best way to do this.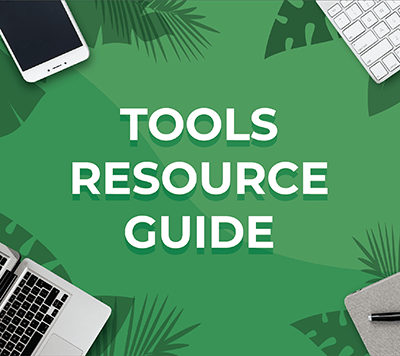 Looking for something to make your life easier?
Discover the tools we recommend to drive engagement, save you time, and boost sales across your entire marketing funnel or business.
Whether you need help planning content, organizing social posts, or developing your strategy, you'll find something for every situation.
FIND YOUR NEXT FAVORITE TOOL
Go to the Shop tab to create your Facebook storefront. First, agree to the Merchant Terms and Policies.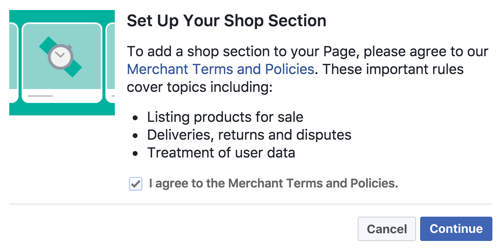 Next, choose your checkout method. You can choose from two options: allow people to purchase from you through Facebook or by navigating to your site when they click on a product. For this example, we'll illustrate the latter.

Now fill out the "describe what you sell" section with information about your business and products so first-time users will feel more comfortable buying from you.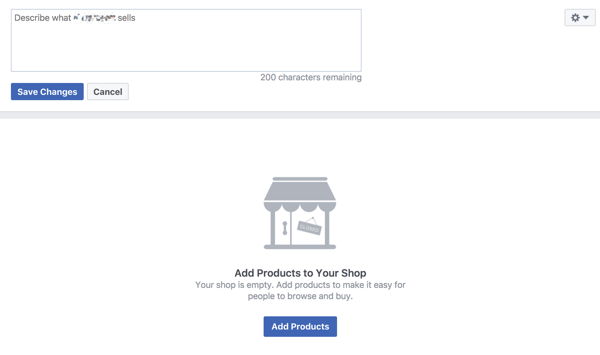 Click Add Products to start adding products to your shop. You can add multiple photos, prices (even an on-sale price), a description, and a link where users can go to purchase the item. Organizing products into collections makes it easy for users to shop.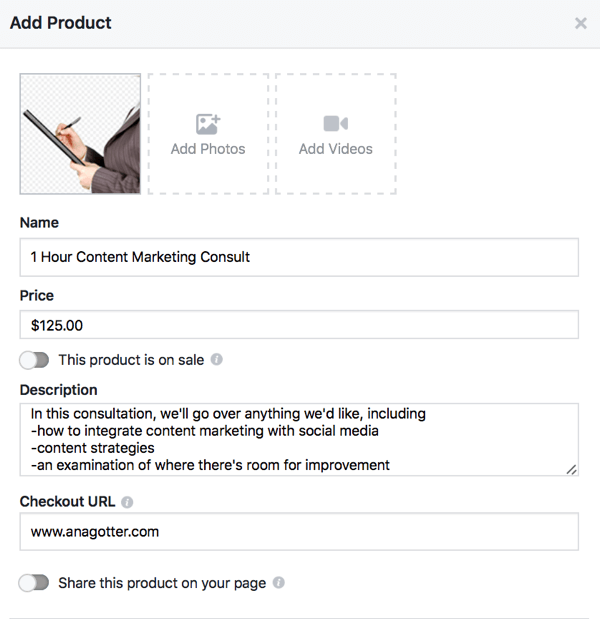 When you add products to your shop, you can have them shared to your timeline automatically. If you add a new product you want users to know about, this can encourage immediate sales. You can edit and share both your products and shop at any time.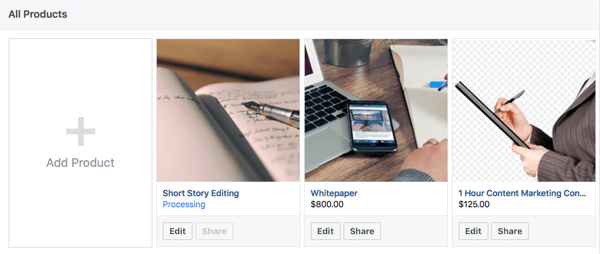 For advice about how to fully set up a great Facebook shop, check out some best practices.
#4: Tag Products From Your Shop in Photos and Videos
Many businesses have pictures and videos featuring their products and services. Now you can tag your visual content and posts on the platform with your products, including your cover photo.
When you click on your cover photo, for instance, you see the option to tag products from your shop. Click the Tag Products button.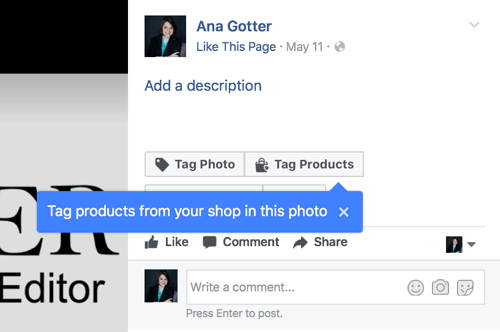 Then click on a product in your cover photo. When you start to type in the product name, products from your shop will pop up.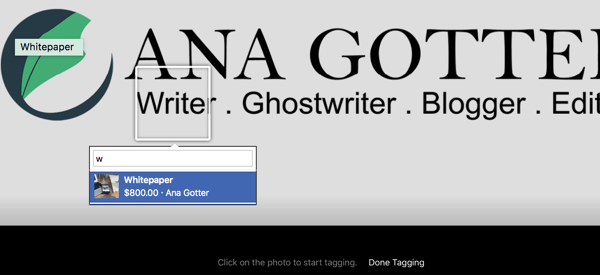 You'll see the Tag Products option whether or not you have a shop set up, but there's a difference in the tags. If you have a shop, you can tag products like people; when users click, it takes them to the product page you've created on Facebook.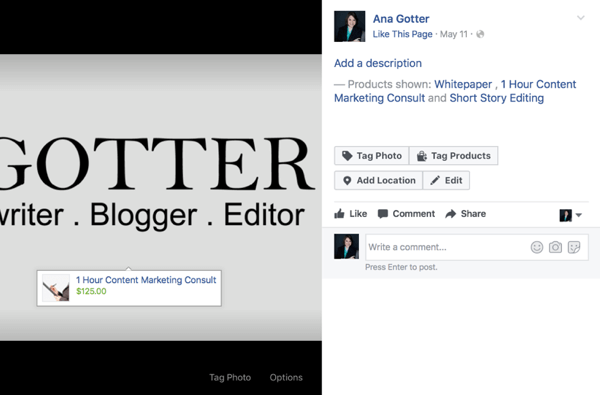 If you don't have a shop and products listed, users will just see the name of the product when they hover over it. This is still an advantage because users can identify products they like and go searching on their own.

#5: Enable Customer Reviews
Enabling reviews on your Facebook page is one of the best things you can do for your business when you want to increase conversions. Customers don't necessarily trust what businesses say about themselves; however, they do want to hear what actual customers think.
If your business has positive reviews from customers, first-time visitors will be more likely to convert. As an added bonus, some reviewers will even recommend specific products or services, encouraging other users to try them.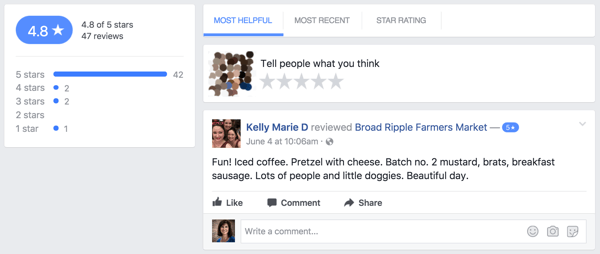 To check that reviews are enabled for your page, go to Settings and click Edit Page. Then scroll down to the Reviews tab and click the Settings button.

Make sure your reviews are set to On.
Final Thoughts
If you want to sell more on Facebook, start by optimizing your business page. Whether people are searching for a business like yours or stumble onto your page after seeing a friend interact with it, your page may be the first point of contact for new users. Because of this, it's essential to set up your page to nudge users toward conversion at all points of the digital sales funnel.
What do you think? How do you optimize your Facebook page for more sales? What's helped you increase your conversions? Leave us a comment and let us know what you think!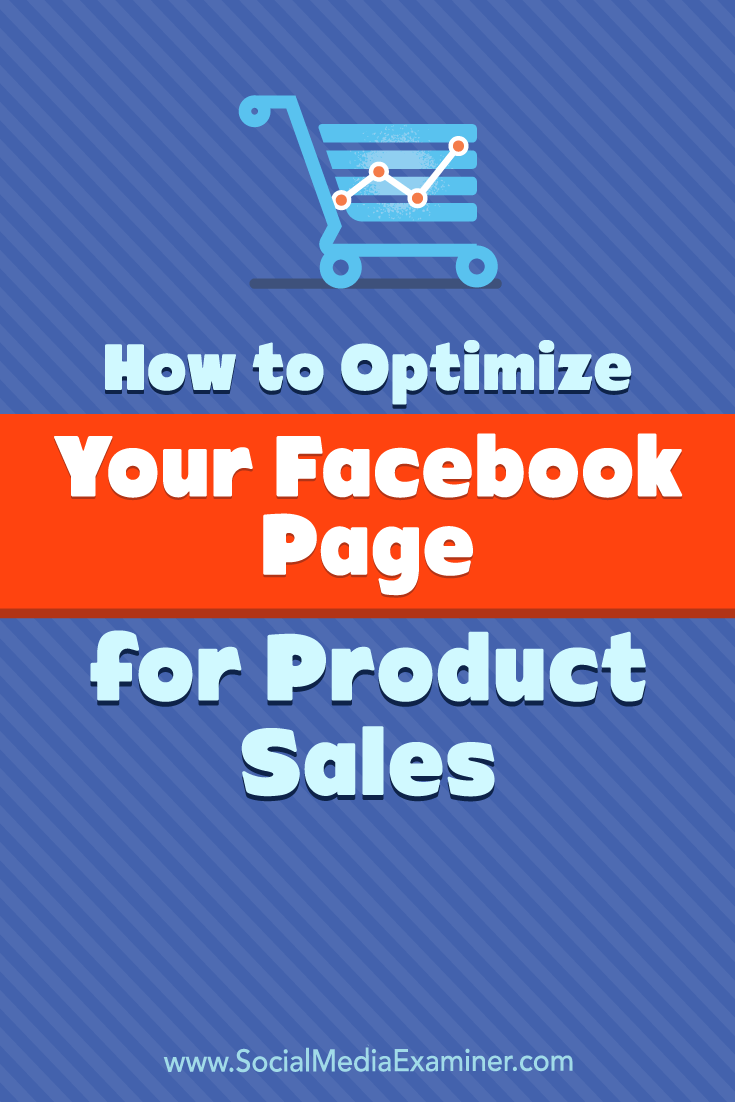 Get Your FREE Course: Web3 for Beginners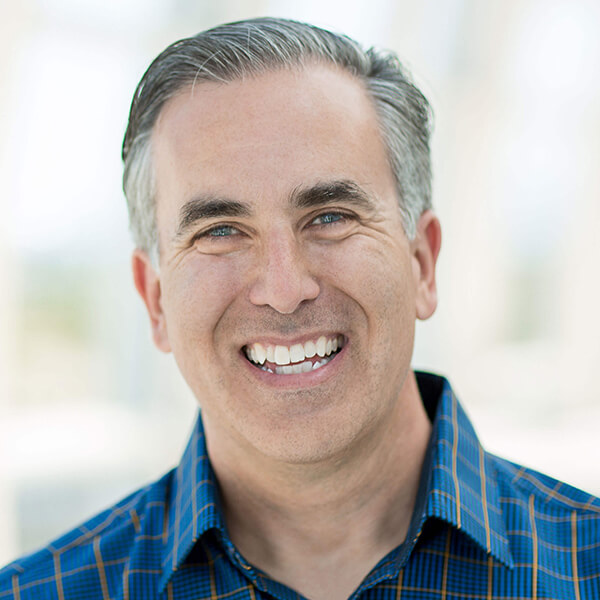 Curious about Web3, but don't know where to start or who to trust?

Introducing Web3 for Beginners, a course taught by Michael Stelzner, the founder of Social Media Examiner.

Learn the basics of Web3 and apply it to your business with this FREE comprehensive course.
CLICK HERE TO GET FREE ACCESS