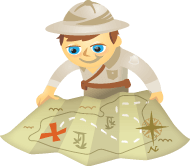 Do you want more brand recognition from the links you share on social media?
Have you thought about using a branded link shortener?
Shortening your links can help you do more than save character space in your posts.
In this article, you'll discover five ways a branded URL shortener can strengthen your social media presence.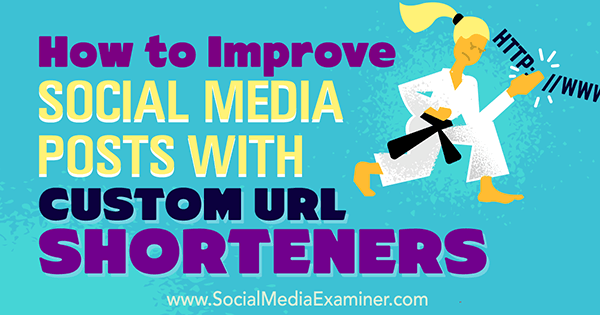 Why Brand Shortened Links?
Far too often, you see emails, tweets, Facebook posts, etc., including really ugly links like: t.co/cgXboYAB07, ow.ly/hrs5564, goo.gl/rbd76, or some other anonymous and unpronounceable short link.
But people don't like clicking on ugly links.
If you're still creating and sharing ugly URLs and hoping people click on them, it's time to consider branded links. A Bitly study found that branded domain names can increase click-through rates (CTRs) by up to 34% on Twitter.
Remember that the link is the connection between the message you write and the content you share. If you can use your brand in your link, you can expect it to perform better. It makes sense, because you're creating continuity between the message and the content you're sharing.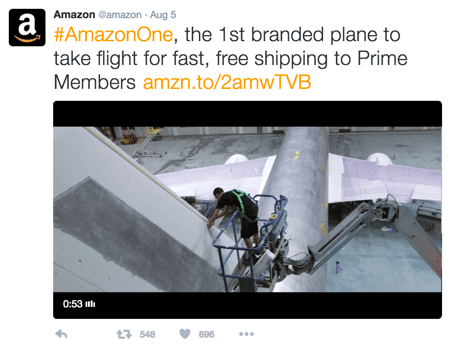 Right now, branded links are an underemphasized aspect of social media marketing, and branding in general. If you're a marketer looking for the next best tactic for increasing your brand awareness and CTR (as most marketers tend to do), consider purchasing a branded link shortening domain.
Generic top-level domains (GTLDs) are the new domain extensions provided by ICANN, which recently released more than 1,000 "strings." In addition to the common .com, .org, .us, and so on, there are now many more possibilities: .deal, .link, .xyz, .cool, .marketing, and even .pizza!
It's hard not to consider the real opportunities for your company's brand. Brands like Slack (slack.help) are jumping on board with clever domain names they can use to improve their performance online.
Here are five reasons to use branded links for your business.
#1: Publish Reader-friendly Links
As a social media manager, you feel constant pressure to pump out new content. Likely you set up your posts as quickly as possible, use a randomly generated auto-shortened URL, quickly prep the content, and hit the Send button.
But there's a better way. If you spend a few more seconds making the link legible, you can get closer to the results you're looking for.
The Conference You've Been Waiting For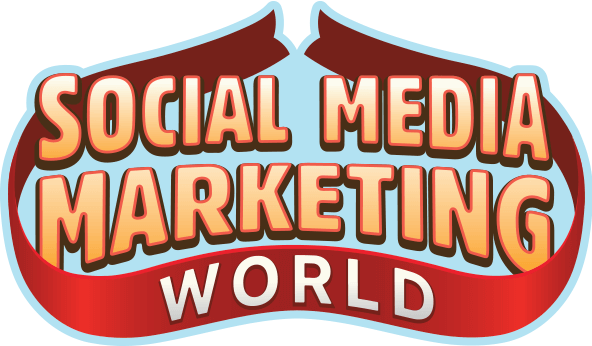 As a small business marketer, you can probably only pick one or two events to attend each year. Get back into the game with an unbeatable conference experience and expert training at Social Media Marketing World in sunny San Diego, California—from your friends at Social Media Examiner.
🔥🔥 As a valued reader, you can save $660 if you act now! Sale Ends Tuesday!
CLICK HERE TO LEARN MORE
A branded link uses legible copy and potentially your brand name, so it's easy to remember. This is why your password is "purplecow86" and not "CNZPrH6WDpcar3EB" (an actual random-generated password).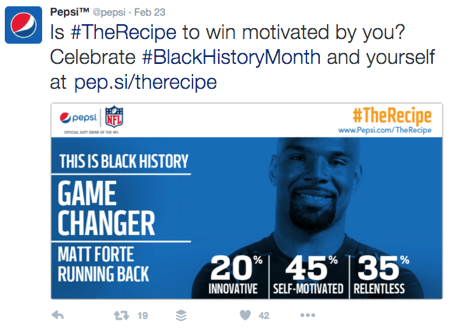 While spending extra time on your headline is valuable, arguably spending extra time on making your link legible is the most valuable thing you can do when creating a social post, especially on Twitter.
#2: Boost Word-of-Mouth Shares
If people can say it, they can associate it, remember it, and share it with others. If they can't, they won't.
Social media marketing is simply word-of-mouth marketing on steroids. It's a giant networking event that doesn't stop. When you turn to a group of people and say, "I read this great article, and you can find it at entrepreneur.com/buzzwords," you've referred those people to a piece of content.
But if on Twitter you refer your followers to "tinyurl.com/a7Sb8," and they don't click the link right away, they have a 0% chance of remembering it, a 0% chance of going to it, and all of your opportunities have just died with the expiration of your tweet.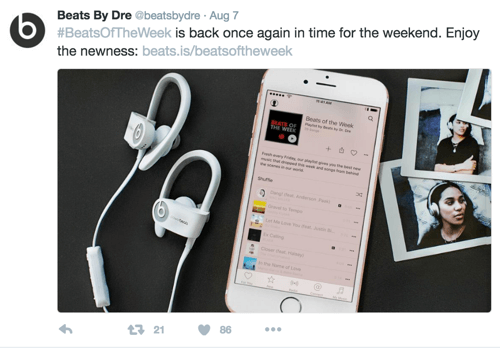 Start making the URLs you share easy to pronounce and associate so you can increase your view-through conversions. That's the number of people who view a link and don't click on it, but visit the content later.
Get Expert Social Media Marketing Training from the Pros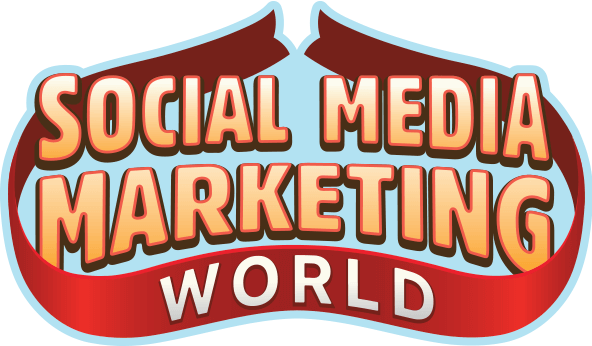 Want to get ahead of the competition and learn how to diversify your social marketing strategy?
Learn from the industry's most trusted experts, rub elbows with other smart marketers, and take your marketing to the next level during this 3-day event in sunny San Diego, California.
CLICK TO LEARN MORE
#3: Make Your Content Easy to Find
When you use a Bitly link in your social posts, you share a service.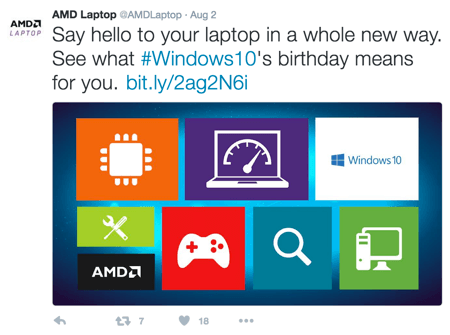 When you use your own domain, you become unique.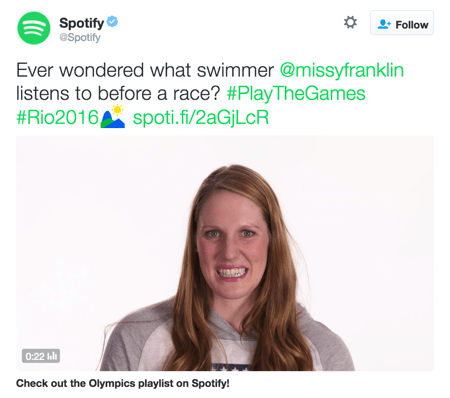 By using a branded domain shortener, you're taking ownership of your links. A branded domain shortener can also save you headaches with email deliverability issues you may not have even known about.
And when you own your links, you can do other cool things… like change them. That's right, you can keep the original link, but change the destination URL.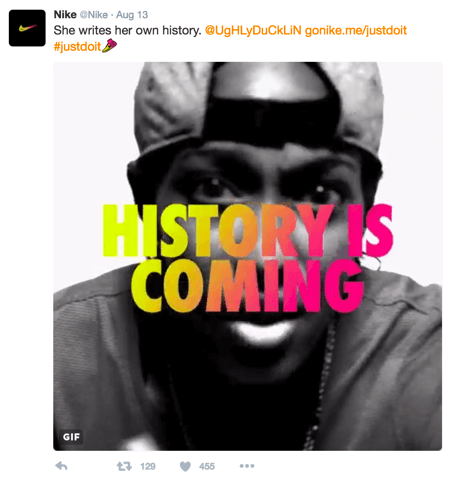 This can be a great tactic when you give presentations. For example, suppose someone interrupts your talk to ask if the slides will be available later. You can just send everyone to "yourdomain.link/slides" to get your latest deck. You can easily rotate out the "/slides" link to point wherever you want, but you keep the URL the same and share it with everyone. You can even add it to every slide in your presentation.
You can also do this with your social media accounts. For example, if someone wants me on Facebook, I can send them to derric.link/facebook. Twitter is "/twitter," etc. This will help you save time when filling out profile information and sharing contact info with others. You'll never have to look up your LinkedIn URL again, and others will remember when you tell them to visit you at yourname.link/linkedin.
#4: Build Brand Name Recognition
A branded link leaves no doubt about who has shared the content. Unlike generic short links, a branded domain is yours alone. Thus, users will quickly begin to notice and associate it with great content.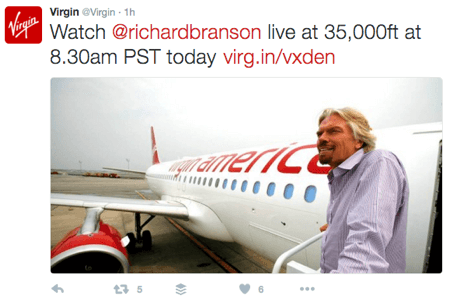 Have you ever had someone steal your tweet? It happens all the time. Sometimes it's by accident, and sometimes it's deliberate. The good news is tweet thieves are lazy and tend to use the same URL when sharing the content from their own accounts. To take advantage of this, include your brand name in the URL when you share content. Then if someone decides to hijack it, you can get a small oomph of additional exposure.
Keep in mind that some link shorteners offer additional features like link redirecting, retargeting, and tracking. These features can really take advantage of and overcome this type of issue.
#5: Increase Trust With Your Audience
People know that a link coming from you that contains your brand is "signed" by you. This means you get less link hovering and more link clicking. And here's where it can get really fun: You can create branded domains around the types of content you create.
Many social media marketers choose 3-5 categories on which they write regularly. If you're one of them, consider buying some cheap domains that use keywords centered around your content categories. Then the next time you share a link, use the proper branded domain and sit back while the clicks roll in.
For example, you could buy the domain Instagram.tips and then anytime someone shares an article related to Instagram, you could use that branded domain to share the link. For example: instagram.tips/5-insta-hacks. What cool domain can you buy for your brand?
Final Thoughts
When you're creating content for social media, you sometimes like to move fast and just let the links lie where they will. This is a missed opportunity. Rather than use a randomized URL slug in your tweets or other social posts, spend the extra few seconds to brand your links.
Branding your links is likely to become an industry standard over the next few years. With a very low barrier to use and over 1,000 new descriptive domain extensions available for cheap, it's time for your business to jump on board.
What do you think? Are you using a branded link shortener? Have you seen an increase in CTR since you stopped using random-generated links? Please share your thoughts in the comments below.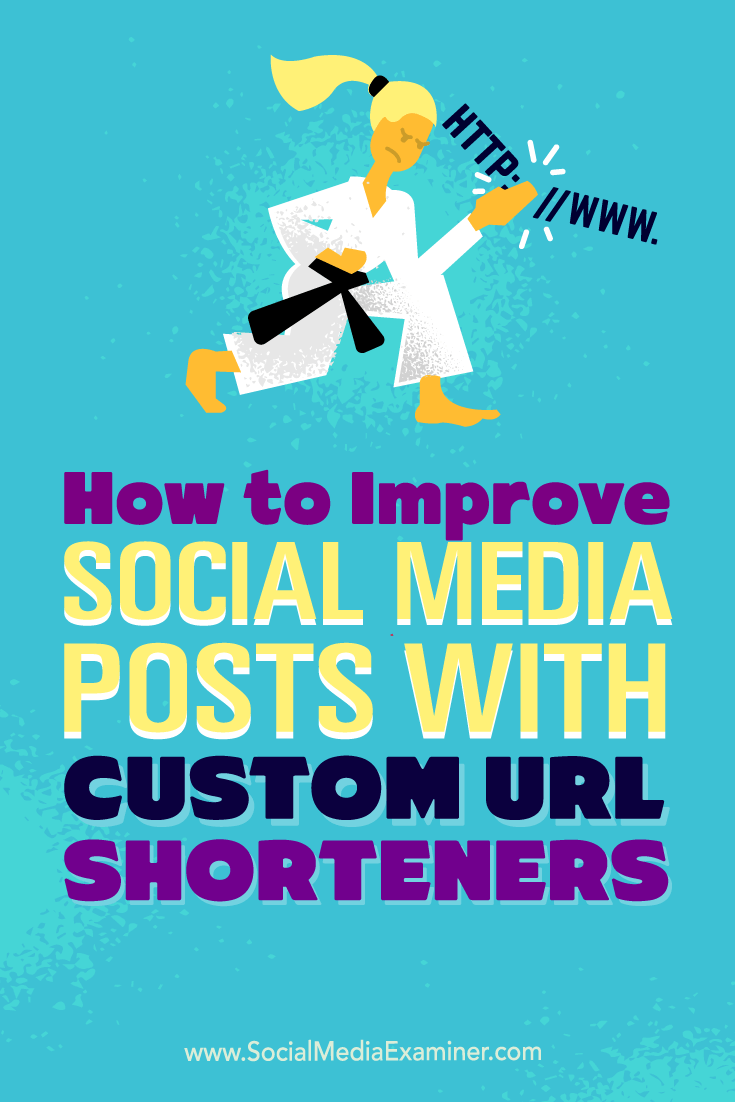 Curious about NFTs, DAOs, and Web3?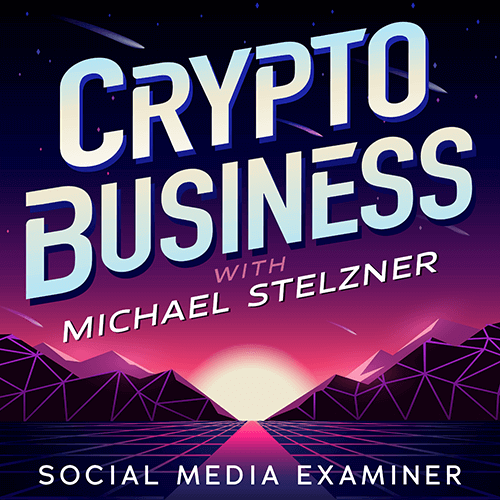 Follow the Crypto Business podcast to find out how NFTs, social tokens, DAOs (and so much more) will affect your business in the near future.

Every Friday, host Michael Stelzner interviews leading industry experts about what works right now in Web3 and what to expect in the future, so you can prepare your business for the shift, even if you're a total newbie.
FOLLOW THE SHOW