Do you want more Instagram engagement? Looking for tips to create Instagram posts that perform better?
In this article, you'll discover how to design and deliver Instagram posts that improve engagement on Instagram.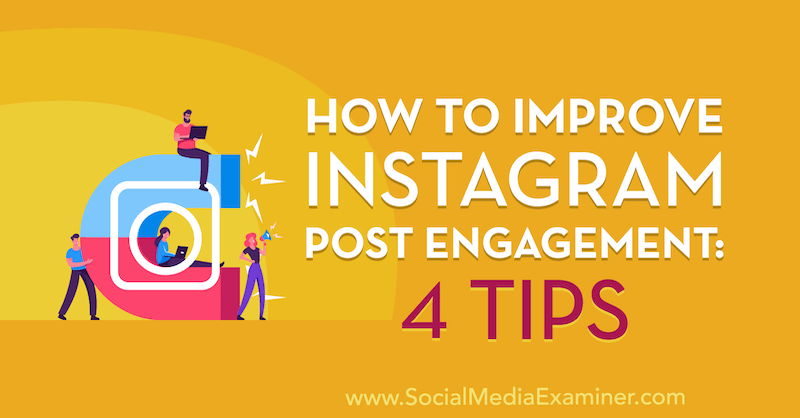 To learn how to optimize your Instagram posts for more engagement, read the article below for an easy-to-follow walkthrough or watch this video:
#1: Instagram Feed Post Format Hacks
What type of Instagram post format works best: photos, videos, or carousels? Algorithmically, Instagram doesn't have a preference of photos or videos. If your audience prefers videos, you're going to want to create more videos. So you'll have to look at your own metrics to determine that.
But carousels are my little hack that I want you to try out—although I don't recommend using this format all the time because carousels can be overwhelming for your audience.
A carousel post allows you to share 2–10 photos or videos in one post that people can swipe through to see more content.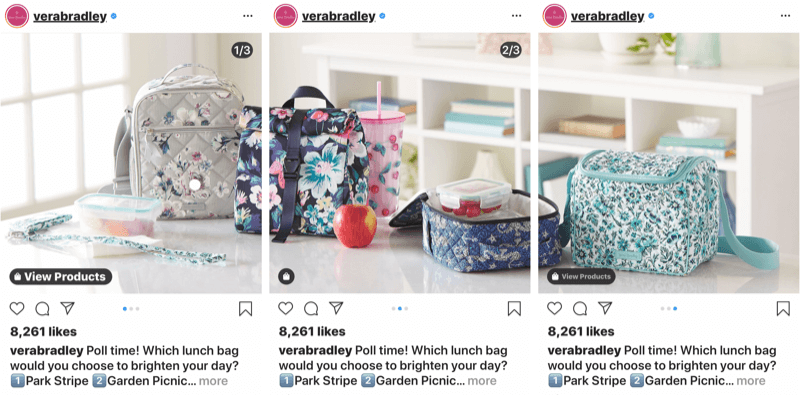 Why do I love carousels as a hack? It doubles the chance for exposure.
If someone sees your post on the first image and doesn't react to it, Instagram will show your post to them again the next time they log in, most likely with the second image. But sometimes the algorithm will identify another image in the sequence to show them that it thinks that person is more likely to engage with. So you have double the chance to get exposure and engagement.
#2: Instagram Feed Post Content Hacks
The next Instagram post component we want to look at is the actual creative you share. Here are a few tips to get better results from your content.
Use Color Strategically
The color blue is proven to get about 20%–30% more engagement on Instagram. People react to the color blue. Have a blue sky, a blue product, a blue label, or blue clothing. Something in your image with a pop of blue can help boost engagement with that post.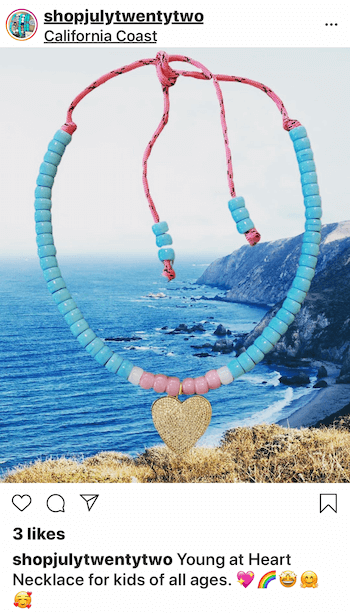 Another favorite hack of mine is to use a very minimal, muted background in your image. Pair a light background—white or gray—with a bold pop of color to stand out in the Instagram feed. That will get viewers to slow their scroll and pay more attention to your content.
🌟 Ready to Supercharge Your Social Marketing Strategy? 🌟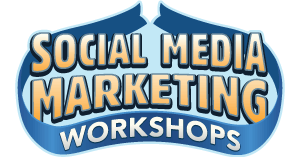 Struggling with your social marketing? You're not alone. The solution? The Social Media Marketing Workshops!

During these live 2 hour deep-dive workshops, you'll discover what's working now on Instagram, Facebook, TikTok, YouTube, and LinkedIn. Skyrocket your engagement, broaden your reach, and amplify your sales.

Become the marketing hero your company and clients need—without leaving your home!
🔥 Save $670 on an All-Access Ticket! Sale Ends Tuesday! 🔥
GET YOUR TICKETS NOW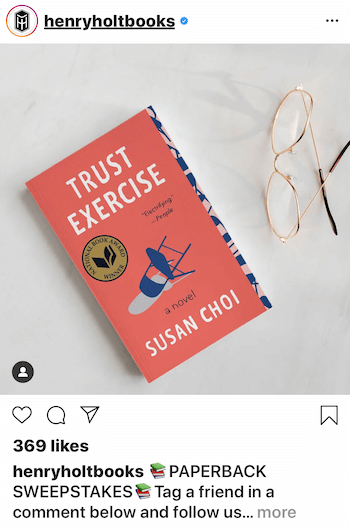 Show Live Subjects
People connect with people. Rather than showing your product on a box or a shelf, show somebody holding or using that product. You could shoot the image over someone's shoulder. Or just show someone's hand, or their feet propped on a chair.
The moment you add a human component to your creative, your engagement goes up.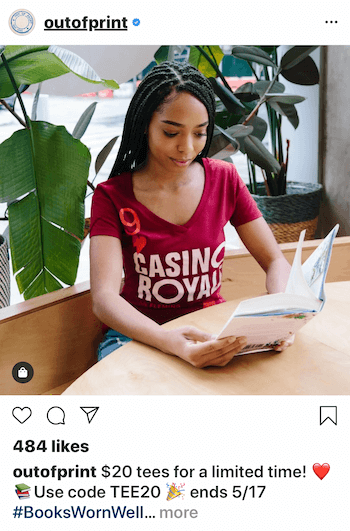 Another favorite is animals. Everybody loves cute animals—puppies, kittens, sheep, pigs, you name it. If you can incorporate an animal into your Instagram image, you'll probably get more engagement.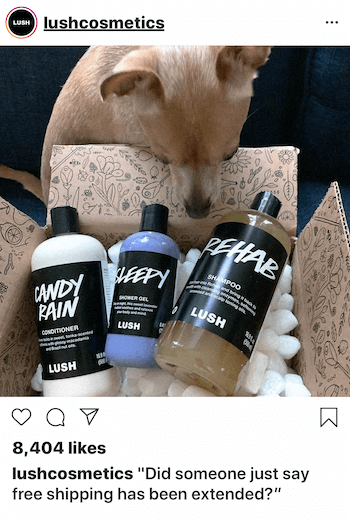 Use Text Overlays in Instagram Feed Images to Provide Context
One of my personal hacks is to overlay two or three simple words on my image to tell people exactly what will be in the caption. I do this for new Instagram features and updates. It immediately gets people to stop, pay attention, and read the caption, generating more engagement and impressions on my content.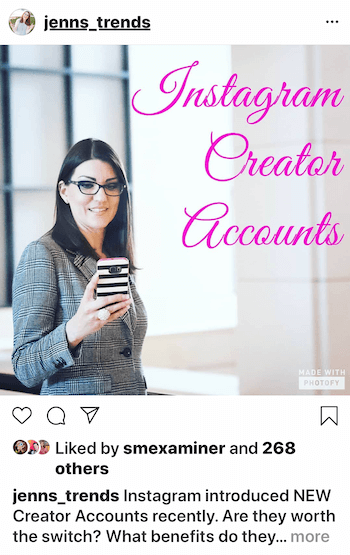 #3: Instagram Feed Post Caption Hacks
The next component of your Instagram content is the caption. Captions are super-important for driving conversions so make sure you put some thought into them.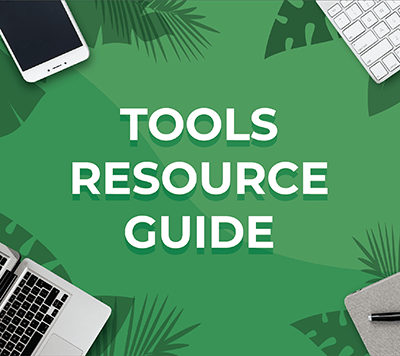 Looking for something to make your life easier?
Discover the tools we recommend to drive engagement, save you time, and boost sales across your entire marketing funnel or business.
Whether you need help planning content, organizing social posts, or developing your strategy, you'll find something for every situation.
FIND YOUR NEXT FAVORITE TOOL
My first tip is to write a strong first sentence. Instagram captions are truncated in the feed with "… more" so people are really only reading the first two lines of your caption. If that doesn't get their attention, they'll simply scroll past your post.
Think of your first sentence like a great blog post title or email subject header. Use capital letters. Add emojis. Do something to draw people's attention to that caption so they tap on the "… more" and read the whole thing.
Additionally, consider adding hashtags to your caption. Hashtags are incredibly powerful for getting more exposure on your content. If you want to learn how to use hashtags strategically, read this complete guide to Instagram hashtags.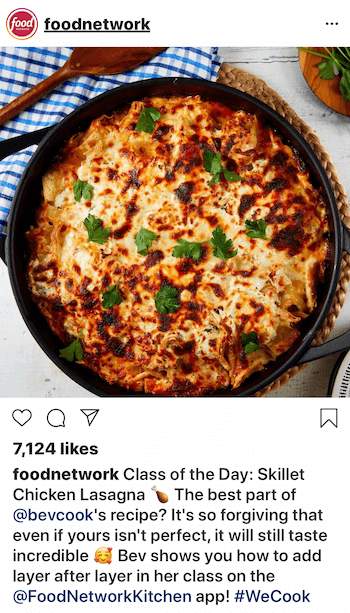 #4: Instagram Feed Post Branding Hacks
Now I'm going to share with you a couple of hacks to create consistently well-branded content that your audience will immediately recognize as yours when they're scrolling through the feed.
Use 2–3 Similar Filters in All of Your Instagram Images
One of my favorite branding tips is to pick only two or three Instagram filters when creating your content. Choose filters that are very similar and consistent across the color spectrum. If you pick a yellow-tone filter, keep all of your filters in that tone; the same goes with a blue-tone filter.
If you're creating food-related content, look at filters that have high saturation. Brighter tones like Lo-Fi really bring out the contrast in food. If your brand is more vintage, filters like Gingham and Sierra give a more antique look to your content that can also stay true to all of your branding.
Don't Use Watermarks in Your Instagram Images
One of the questions people often ask me is whether they should add a watermark or logo to their Instagram images. I don't recommend this. It's actually very off-putting for most people to see your logo splashed across your content so try to avoid this. Instead, find creative ways to be consistent with your content.
Use Unique Camera Angles to Take Instagram Photos
Another trick that I often recommend is to use unique camera angles to take your Instagram photos. Crouch down low, shoot at a slight angle, or stand up higher. If you're always shooting from a certain perspective that's aesthetically your own, it will create an immediate subliminal connection to your brand when people view that content.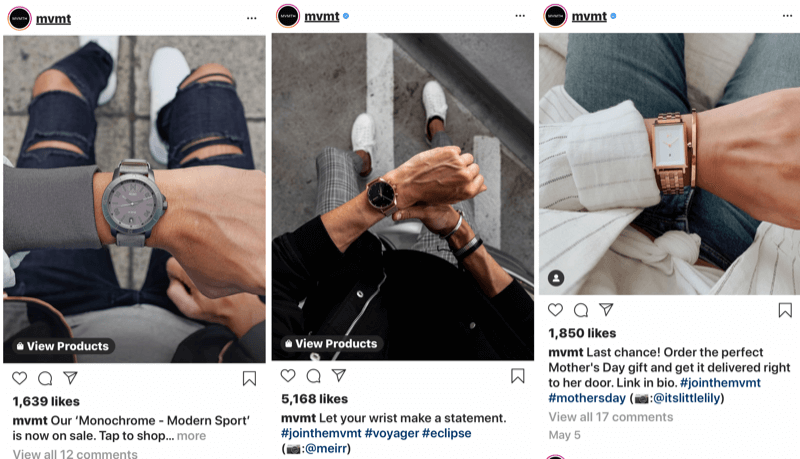 Pro Tip: Show Up Regularly on Instagram
If you're actively engaged on the platform, Instagram will reward you with more reach. Make sure to log in at least once a day to like, comment, scroll, and watch a story or two because your positive time on the platform will result in more reach and exposure for your content. So don't post and ghost; instead, show up regularly for your audience. It will help everyone in the long run.
Conclusion
If you're working hard to create content on Instagram and feeling like your content isn't going anywhere, try the hacks above to optimize your images and captions for better results. These tips will help you improve the visual component of your posts, write more effective captions, and create a style your audience will recognize in the feed.
What do you think? Which of these hacks will you try in your next Instagram post? Do you have any tips of your own for getting more engagement in the feed? Share your thoughts in the comments below.
More articles on Instagram marketing:
Get Your FREE Course: Web3 for Beginners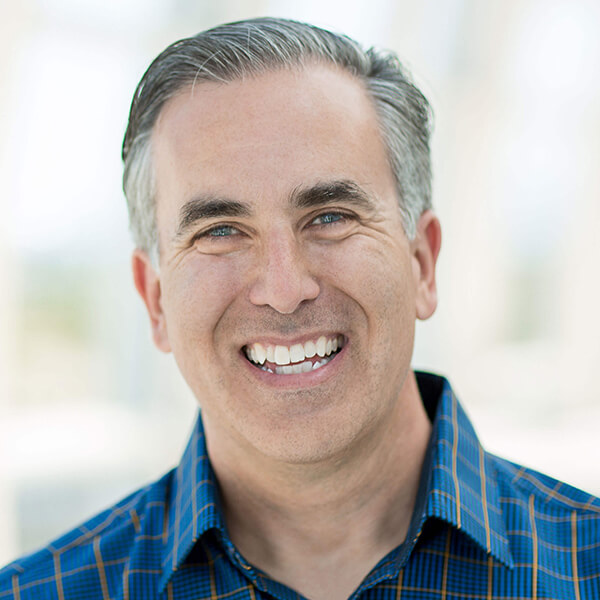 Curious about Web3, but don't know where to start or who to trust?

Introducing Web3 for Beginners, a course taught by Michael Stelzner, the founder of Social Media Examiner.

Learn the basics of Web3 and apply it to your business with this FREE comprehensive course.
CLICK HERE TO GET FREE ACCESS